The Most Important Question You Should Ask When Selling A Home This Year
Posted by Joe Manausa on Thursday, December 9, 2021 at 5:55 AM
By Joe Manausa / December 9, 2021
Comment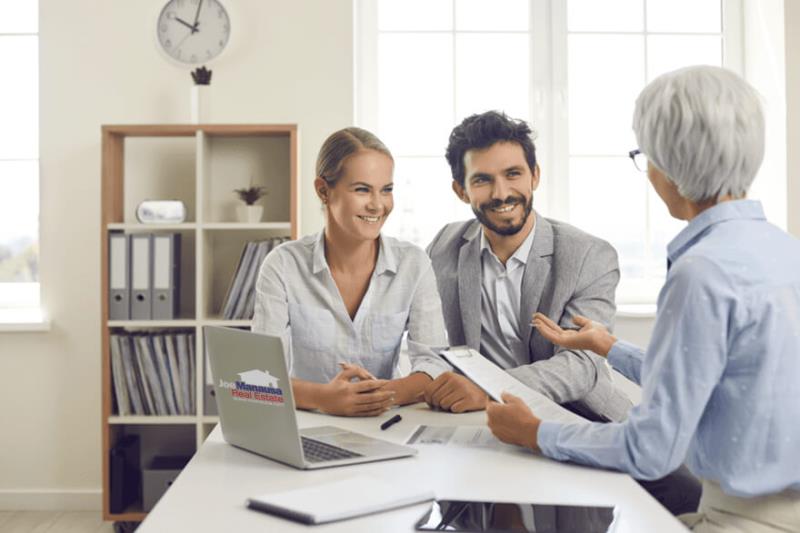 So you've decided to sell your home and like most prudent homeowners, you want to interview agents for the job of getting you the most money possible in today's housing market.
Even in the midst of the strongest sellers' market ever, the choice you make when selecting a listing agent is as important as ever. There is a myriad of questions that you will want to be answered, and the agents will be prepared to give you strong presentations.
But there is one singular issue that stands above all others when selling a home in a strong sellers' market. Great agents will be able to walk you through the answer, while lesser-skilled agents will not be prepared for this crucial discussion.
Today, we'll walk you through the question and best answer to the most important question you should ask when selling a home this year.
First, take a look at the current homes for sale in Tallahassee and see just what it means to sell in the middle of the hottest sellers' market ever!
Homes For Sale In Tallahassee
Selling A Home This Year?
A Problem You Did Not Know That You Had
You might think selling a home in a hot sellers' market is easy. If so, you are correct!
Homes are selling like hotcakes in most price ranges, so why is having the right listing agent so important? After all, won't something as simple as a sign in the yard likely bring an offer?
Again, the answer is "yes," so what could possibly be a problem here?
If you are like most home sellers, then you likely want to squeeze every nickel out of the sale of your home. Your goal is NOT to merely sell it, rather you want to sell it at the very top of its potential price range. And herein lies the rub.
If you hire the wrong listing agent, then you will sell your home for less than you could get. The agent will lack the single-most-important ingredient needed to fetch top dollar in a seller's market, so you need to know what to ask during your agent interviews. Fortunately, I've laid it out for you below.
Important Advice For Home Sellers
Interviewing Agents For The Job Of Selling Your Home
There are several primary reasons that you hire a real estate listing agent. You need them to market your home, coordinate showings, negotiate contracts, handle inspections, negotiate post-inspection negotiations, collaborate pre-closing activities, and then of course ensure that the closing occurs on time and that it delivers top dollar to you.
Of all these things, market conditions often dictate which activity will have the greatest impact on your bottom line. In a strong sellers' market, it's the marketing that will be the deciding factor between your home being sold, or sold for top dollar.
And unlike normal market conditions or even buyers' market conditions, there is a leg of the marketing channel that is of great concern to you if maximizing equity ranks among your top goals.
Pre-Marketing Delivers The Right Buyers At The Right Time
In a sellers' market, your home will be found by buyers when it hits the market. But that's not good enough.
If you want to guarantee top dollar for your home, you need to have buyers competing for your home, all at the same time. It's not enough to put in the MLS and on all the real estate websites, that is what every agent will do, and it won't deliver the circumstances required to achieve maximized profits.
Think about your home as a product. Then think about how your product offering needs to enter the market. If we "surprise" the market (like nearly all agents do), then the quickest buyer to take note will be the one that brings you an offer. You surprise the market when you give them little or no advanced notice about your home. But is that what you want? Wouldn't you rather take a play from Apple's PlayBook?
It's not an accident that Apple markets its new iPhone each year several months before it's available. There is a method to Apple's madness.
If they are going to produce 20 million phones for a September 15th release date, Apple does not want to line up 20 million buyers. No, they want to sell out immediately so that they can fetch top dollar for their phones. They pre-market the phone for months, often releasing rumors to keep consumers engaged. Apple then puts on a big show and ensures that it's garnering worldwide attention. When the release date arrives, the lines are already formed.
And that is what you need to do with your home. You need buyers lined up the day your home hits the market. You want them to see each other and for them to know they have to compete for the right to buy your home. Anything short of a buyer-feeding frenzy will likely result in your leaving money on the table.
The Question Is ...
Now that you understand the conditions required for you to ensure top dollar for your home, I can share the most important question that you will ask your listing agent:
What do you do to pre-market the home?
If an agent does not have a detailed plan of attack for getting buyers to your home BEFORE you are ready to sell, then it is likely you are talking to the wrong potential listing agent. Move on and find the right one.
If you would like to understand more about pre-marketing, you should read the following short articles:
Hiring the right real estate agent for the job of selling your home in a sellers' market is just as critical as it would be under different market conditions. Make sure you take to heart the importance of getting every single buyer possible to your home the day it hits the market, as that is the condition the produces multiple offers and over-asking-price contracts.

If you are thinking about selling a home (anywhere in the United States) and would like to ask questions, simply give us your basic information below and we will reach out to you right away.
Your Local Expert In Tallahassee
When moving to, in, or from Tallahassee, you will fare better if you work with a local expert. We are here to help. If you have further questions on the Tallahassee real estate market, you can leave a comment below, give us a call at (850) 366-8917, or drop us a note and we'll give you the local information needed to ensure a successful, smooth transaction.
As a local born and raised in Tallahassee with a focus on customer service, I promise you'll find great success when working with Joe Manausa Real Estate, just as have our past customers. You can read thousands of their reviews reported on Google, Facebook and Zillow right here: Real Estate Agent Reviews Tallahassee.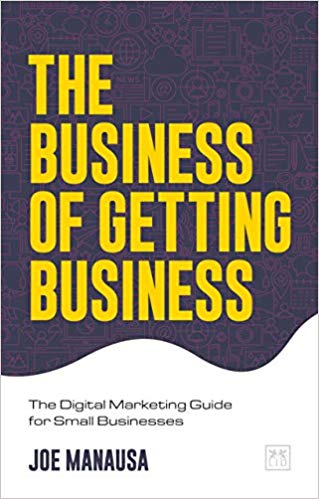 Have you heard about my new book "The Business of Getting Business?" It's a comprehensive guide for small businesses to help them make the move to digital. For those of us who want to survive and thrive in a world where large corporations are taking over, it is a must-read. It's also the perfect guide for how to sell a home in the digital age. You can find The Business Of Getting Business by clicking on any of the trusted retailers below.

Think all REALTORS are alike?
Read what people are saying about working with Joe Manausa Real Estate! You can see thousands of real customer reviews reported on Google, Facebook and Zillow at this link: CLICK HERE FOR REAL ESTATE AGENT REVIEWS.