Weems Plantation
Weems Plantation is located off of Weems Road between Mahan Drive and SE Capital Circle. It is surrounded by conservation property and is seconds away from shopping, restaurants, and more.
Weems Plantation
September 25, 2023
Under Contract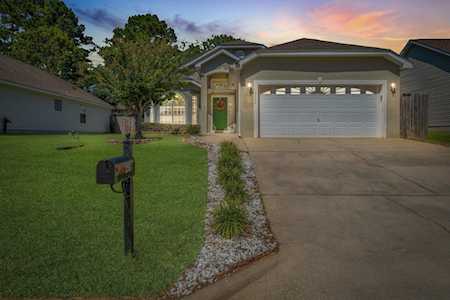 3266 Dartmouth Dr
Tallahassee, FL 32317
Under Contract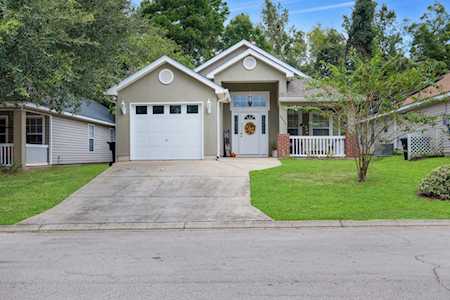 3244 Emerson Ln
Tallahassee, FL 32317
About Weems Plantation
Weems Plantation started building homes in this neighborhood from the late 1990s to the early 2000s. It consists of about 370 homes. Most of the homes are constructed out of brick or stucco fronts and feature 3 to 4 bedrooms and one or two car garages. They are on quarter acre lots and average in size from 1,350 to 1,450 square feet.
Weems Plantation is an active neighborhood. The HOA, along with the residents, like to arrange community garage sales, coordinate pizza parties during the summer and an annual egg hunt in the spring. They are also part of the Oktoberfest that is put on in the neighborhood each year.
Weems Plantation is located a short distance away from multiple amenities. It is close to Tom Brown Park Sports and Nature Complex, Lake Lafayette Paddle Trail and Disc Golf Course, plus many other nature and biking trails, and parks with playgrounds.
This community is also very close to multiple shopping centers. It's right down the street from the following: Walmart, Costco, Bass Pro Shop, Academy, Publix, Big Lots, Applebee's, Tijuana Flats, Checkers, Moe's Southwest Grill, Wharf Express, Japanica, and Roboto Tokyo Grill.
Weems Plantation Schools
The neighborhood is zoned for the following Leon County public schools:
Weems Plantation Home Prices
Average home prices in Weems Plantation are on the rise.
Weems Plantation Home Values
Average home values in Weems Plantation have increased.
Weems Plantation Home Sizes
The average home size sold in Weems Plantation typically falls in a range of 1,350 to 1,450 square feet.
Weems Plantation Home Sales
The list below shows more than 830 recent home sales in Weems Plantation, you can sort the results by any column to find specific home sales if you like.
| Address | Price | Price/SQF | Closing Date | Year Built | SQF | Sale Type |
| --- | --- | --- | --- | --- | --- | --- |
| 3228 Emerson Lane | $261,000 | $204 | 2023-08-29 | 2002 | 1,280 | Resale |
| 3456 Kaylee Court | $317,000 | $220 | 2023-08-28 | 2003 | 1,444 | Resale |
| 3301 Bodmin Moor Drive | $335,000 | $218 | 2023-08-15 | 2002 | 1,537 | Resale |
| 3469 Exmouth Lane | $327,500 | $239 | 2023-07-18 | 1999 | 1,368 | Resale |
| 3268 Emerson Lane | $271,000 | $212 | 2023-06-01 | 2002 | 1,280 | Resale |
| 3268 Emerson Ln | $271,000 | $211 | 2023-05-31 | 2002 | 1,280 | Resale |
| 3276 Emerson Lane | $239,900 | $185 | 2023-05-23 | 2003 | 1,297 | Resale |
| 3248 Addison Lane | $275,000 | $219 | 2023-04-24 | 2001 | 1,258 | Resale |
| 3462 Saltash Lane | $325,000 | $231 | 2023-04-14 | 2000 | 1,408 | Resale |
| 3466 Saltash Lane | $316,000 | $206 | 2023-03-31 | 2000 | 1,535 | Resale |
| 3304 Emerson Lane | $265,000 | $207 | 2023-02-23 | 2002 | 1,280 | Resale |
| 3285 Bodmin Moor Drive | $340,000 | $186 | 2022-11-28 | 1999 | 1,828 | Resale |
| 3280 Addison Lane | $270,000 | $202 | 2022-11-15 | 2001 | 1,337 | Resale |
| 3201 Dartmouth Drive | $291,000 | $206 | 2022-10-07 | 2003 | 1,410 | Resale |
| 3464 Falmouth Court | $289,900 | $211 | 2022-08-19 | 2004 | 1,372 | Resale |
| 3454 Saltash Drive | $300,000 | $230 | 2022-07-27 | 1999 | 1,302 | Resale |
| 3515 Lands End Ln | $295,000 | $201 | 2022-06-17 | 2003 | 1,471 | Resale |
| 3502 Lands End | $260,000 | $193 | 2022-05-27 | 2003 | 1,345 | Resale |
| 3231 Addison Lane | $235,000 | $188 | 2022-04-25 | 2000 | 1,249 | Resale |
| 3275 Emerson Lane | $225,000 | $176 | 2022-04-19 | 2002 | 1,280 | Resale |
| 3500 Torrington Way | $236,000 | $190 | 2022-03-15 | 2003 | 1,240 | Resale |
| 3472 Exmouth Lane | $342,000 | $184 | 2022-03-10 | 2000 | 1,862 | Resale |
| 3514 Barnstaple Drive | $330,000 | $176 | 2022-03-01 | 2004 | 1,870 | Resale |
| 3312 Addison Lane | $235,000 | $183 | 2022-02-11 | 2001 | 1,286 | Resale |
| 3285 Bodmin Moor Drive | $310,000 | $170 | 2022-02-04 | 1999 | 1,828 | Resale |
| 3486 Lands End Lane | $264,000 | $152 | 2022-01-20 | 2000 | 1,742 | Resale |
| 3312 Emerson Lane | $245,000 | $189 | 2022-01-12 | 2002 | 1,297 | Resale |
| 3272 Addison Lane | $224,900 | $181 | 2022-01-10 | 2001 | 1,244 | Resale |
| 3443 Barnstaple Drive | $245,000 | $193 | 2021-11-05 | 2004 | 1,271 | Resale |
| 3338 Dartmouth Drive | $245,000 | $188 | 2021-10-26 | 2000 | 1,304 | Resale |
| 3511 Barnstaple Drive | $255,500 | $183 | 2021-10-14 | 2004 | 1,398 | Resale |
| 3451 Gentle Wind Way | $265,000 | $204 | 2021-09-24 | 1999 | 1,302 | Resale |
| 3287 Emerson Lane | $235,000 | $184 | 2021-09-24 | 2002 | 1,280 | Resale |
| 3315 Dartmouth Drive | $292,500 | $176 | 2021-09-10 | 2002 | 1,658 | Resale |
| 3308 Addison Ln | $220,000 | $171 | 2021-09-10 | 2001 | 1,280 | Resale |
| 3472 Exmouth Lane | $294,000 | $158 | 2021-09-10 | 2000 | 1,858 | Resale |
| 3321 Newton Abbott Drive | $245,000 | $193 | 2021-09-01 | 2003 | 1,268 | Resale |
| 3476 Barnstaple Drive | $255,000 | $166 | 2021-08-16 | 2004 | 1,537 | Resale |
| 3311 Dartmouth Drive | $285,000 | $164 | 2021-08-12 | 2001 | 1,735 | Resale |
| 3320 Newton Abbott Drive | $240,000 | $192 | 2021-07-29 | 2003 | 1,249 | Resale |
| 3256 Emerson Lane | $246,000 | $190 | 2021-07-26 | 2002 | 1,297 | Resale |
| 3439 Barnstaple Drive | $240,000 | $191 | 2021-07-21 | 2004 | 1,255 | Resale |
| 3264 Emerson Lane | $245,000 | $189 | 2021-07-16 | 2003 | 1,297 | Resale |
| 3265 Addison Lane | $232,000 | $186 | 2021-07-16 | 2000 | 1,246 | Resale |
| 3339 Bodmin Moor Drive | $257,500 | $159 | 2021-07-16 | 2002 | 1,624 | Resale |
| 3220 Emerson Lane | $219,100 | $171 | 2021-07-09 | 2002 | 1,280 | Resale |
| 3459 Kaylee Court | $276,000 | $162 | 2021-07-09 | 2002 | 1,700 | Resale |
| 3221 Addison Lane | $240,500 | $190 | 2021-06-30 | 2000 | 1,263 | Resale |
| 3450 Falmouth Court | $248,000 | $176 | 2021-06-22 | 2002 | 1,410 | Resale |
| 3328 Emerson Lane | $248,000 | $193 | 2021-06-01 | 2001 | 1,286 | Resale |
| 3452 Exmouth Lane | $249,900 | $192 | 2021-05-28 | 2000 | 1,304 | Resale |
| 3454 Torrington Way | $262,000 | $155 | 2021-05-28 | 2000 | 1,693 | Resale |
| 3268 Emerson Lane | $240,000 | $188 | 2021-05-14 | 2002 | 1,280 | Resale |
| 3223 Emerson Lane | $226,000 | $177 | 2021-05-13 | 2002 | 1,280 | Resale |
| 3329 Newton Abbott Drive | $250,000 | $186 | 2021-05-07 | 2003 | 1,345 | Resale |
| 3505 Torrington Way | $252,000 | $158 | 2021-04-16 | 2003 | 1,596 | Resale |
| 3223 Bodmin Moor Drive | $248,000 | $168 | 2021-04-09 | 2001 | 1,474 | Resale |
| 3252 Emerson Lane | $230,000 | $180 | 2021-04-01 | 2002 | 1,280 | Resale |
| 3465 Saltash Lane | $248,200 | $191 | 2021-03-12 | 2000 | 1,302 | Resale |
| 3332 Addison Lane | $224,900 | $179 | 2021-02-12 | 2001 | 1,258 | Resale |
| 3215 Bodmin Moor Drive | $237,000 | $167 | 2021-01-29 | 2004 | 1,419 | Resale |
| 3469 Exmouth Lane | $250,000 | $183 | 2021-01-20 | 1999 | 1,368 | Resale |
| 3488 Barnstaple Drive | $250,000 | $171 | 2020-12-29 | 2004 | 1,462 | Resale |
| 3355 Bodmin Moor Drive | $242,000 | $157 | 2020-12-29 | 2000 | 1,537 | Resale |
| 3449 Barnstaple Drive | $262,000 | $156 | 2020-11-19 | 2004 | 1,684 | Resale |
| 3232 Bodmin Moor Drive | $227,500 | $161 | 2020-10-30 | 2001 | 1,411 | Resale |
| 3525 Lands End Lane | $213,000 | $166 | 2020-10-16 | 2003 | 1,285 | Resale |
| 3235 Bodmin Moor Dr | $216,000 | $166 | 2020-09-28 | 2000 | 1,295 | Resale |
| 3317 Bodmin Moor Drive | $232,000 | $164 | 2020-09-04 | 2002 | 1,417 | Resale |
| 3328 Newton Abbott Drive | $200,000 | $148 | 2020-08-31 | 2003 | 1,351 | Resale |
| 3323 Emerson Lane | $205,000 | $164 | 2020-07-31 | 2002 | 1,249 | Resale |
| 3526 Norcross Ln | $205,000 | $164 | 2020-07-31 | 2002 | 1,249 | Resale |
| 3325 Newton Abbott Dr | $196,000 | $144 | 2020-07-13 | 2003 | 1,359 | Resale |
| 3485 Barnstaple Drive | $215,000 | $157 | 2020-07-10 | 2004 | 1,372 | Resale |
| 3242 Addison Lane | $228,000 | $178 | 2020-06-29 | 2001 | 1,280 | Resale |
| 3487 Torrington Way | $166,118 | $120 | 2020-06-24 | 2004 | 1,379 | Resale |
| 3453 Saltash Lane | $215,000 | $147 | 2020-06-05 | 2000 | 1,467 | Resale |
| 3468 Barnstaple Drive | $215,000 | $152 | 2020-05-18 | 2003 | 1,412 | Resale |
| 3487 Torrington Way | $117,900 | $85 | 2020-03-10 | 2004 | 1,379 | Resale |
| 3309 Addison Lane | $194,000 | $150 | 2020-02-21 | 2001 | 1,291 | Resale |
| 3242 Addison Lane | $182,000 | $142 | 2020-02-07 | 2001 | 1,280 | Resale |
| 3275 Addison Lane | $195,000 | $157 | 2019-12-10 | 2000 | 1,246 | Resale |
| 3453 Exmouth Ln | $147,000 | $103 | 2019-10-29 | 1999 | 1,422 | Resale |
| 3252 Emerson Lane | $185,000 | $145 | 2019-10-08 | 2002 | 1,280 | Resale |
| 3275 Addison Drive | $143,000 | $115 | 2019-09-18 | 2000 | 1,246 | Resale |
| 3459 Falmouth Court | $222,000 | $145 | 2019-09-05 | 2003 | 1,535 | Resale |
| 3261 Addison Lane | $194,900 | $156 | 2019-08-15 | 2000 | 1,246 | Resale |
| 3251 Bodmin Moor Drive | $238,000 | $142 | 2019-07-31 | 1999 | 1,682 | Resale |
| 3463 Falmouth Ct | $235,000 | $144 | 2019-07-25 | 2003 | 1,629 | Resale |
| 3320 Newton Abbott Drive | $195,000 | $156 | 2019-07-03 | 2003 | 1,249 | Resale |
| 3325 Newton Abbott Drive | $195,000 | $143 | 2019-07-03 | 2003 | 1,359 | Resale |
| 3244 Emerson Lane | $184,000 | $142 | 2019-07-01 | 2003 | 1,297 | Resale |
| 3454 Saltash Lane | $225,000 | $173 | 2019-05-28 | 1999 | 1,302 | Resale |
| 3518 Norcross Ln | $200,000 | $160 | 2019-04-26 | 2002 | 1,249 | Resale |
| 3517 Torrington Way | $190,000 | $151 | 2019-03-29 | 2003 | 1,261 | Resale |
| 3439 Barnstaple Drive | $190,000 | $148 | 2019-03-14 | 2004 | 1,285 | Resale |
| 3255 Emerson Lane | $180,500 | $141 | 2019-02-27 | 2002 | 1,280 | Resale |
| 3260 Emerson Lane | $150,000 | $117 | 2019-02-20 | 2002 | 1,280 | Resale |
| 3220 Emerson Lane | $175,000 | $137 | 2019-01-31 | 2002 | 1,280 | Resale |
| 3488 Barnstaple Drive | $222,000 | $152 | 2019-01-31 | 2004 | 1,462 | Resale |
| 3304 Addison Lane | $165,000 | $128 | 2018-12-21 | 2001 | 1,292 | Resale |
| 3315 Dartmouth Drive | $217,500 | $131 | 2018-12-13 | 2003 | 1,658 | Resale |
| 3279 Emerson Lane | $180,000 | $139 | 2018-12-07 | 2002 | 1,297 | Resale |
| 3219 Addison Lane | $215,000 | $154 | 2018-11-28 | 2013 | 1,396 | Resale |
| 3341 Newton Abbott | $205,000 | $151 | 2018-11-09 | 2003 | 1,362 | Resale |
| 3500 Torrington Way | $138,000 | $111 | 2018-08-31 | 2003 | 1,240 | Resale |
| 3485 Barnstaple | $207,000 | $151 | 2018-08-16 | 2004 | 1,372 | Resale |
| 3456 Barnstaple Drive | $219,000 | $142 | 2018-08-10 | 2003 | 1,537 | Resale |
| 3255 Emerson Ln | $150,100 | $117 | 2018-08-08 | 2002 | 1,280 | Resale |
| 3541 Norcross Lane | $183,000 | $143 | 2018-07-27 | 2001 | 1,280 | Resale |
| 3283 Emerson Lane | $171,000 | $134 | 2018-07-20 | 2002 | 1,280 | Resale |
| 3341 Addison Lane | $190,000 | $146 | 2018-07-02 | 2002 | 1,297 | Resale |
| 3288 Emerson Lane | $185,000 | $145 | 2018-06-26 | 2002 | 1,280 | Resale |
| 3505 Norcross Lane | $204,000 | $159 | 2018-06-15 | 2001 | 1,286 | Resale |
| 3320 Addison Ln | $142,500 | $109 | 2018-05-31 | 2001 | 1,297 | Resale |
| 3223 Emerson Lane | $180,000 | $141 | 2018-05-31 | 2002 | 1,280 | Resale |
| 3307 Emerson Lane | $186,500 | $146 | 2018-05-22 | 2002 | 1,280 | Resale |
| 3271 Emerson Ln | $175,000 | $134 | 2018-05-15 | 2002 | 1,297 | Resale |
| 3453 Saltash Lane | $208,000 | $142 | 2018-05-11 | 2000 | 1,467 | Resale |
| 3301 Addison Lane | $199,000 | $137 | 2018-05-09 | 2001 | 1,450 | Resale |
| 3267 Emerson Drive | $170,000 | $134 | 2018-04-27 | 2003 | 1,264 | Resale |
| 3245 Addison Lane | $180,000 | $144 | 2018-04-18 | 2000 | 1,246 | Resale |
| 3453 Barnstaple Drive | $210,613 | $147 | 2018-04-16 | 2004 | 1,435 | Resale |
| 3447 Gentle Wind Way | $209,500 | $154 | 2018-04-13 | 2000 | 1,362 | Resale |
| 3499 Barnstaple Drive | $232,000 | $138 | 2018-03-15 | 2003 | 1,682 | Resale |
| 3219 Addison Lane | $206,000 | $149 | 2018-03-01 | 2013 | 1,378 | Resale |
| 3329 Newton Abbott Dr | $189,500 | $141 | 2018-03-01 | 2003 | 1,345 | Resale |
| 3515 Lands End Lane | $195,000 | $133 | 2018-02-28 | 2003 | 1,471 | Resale |
| 3222 Addison Lane | $171,000 | $137 | 2018-01-18 | 2001 | 1,246 | Resale |
| 3213 Addison Lane | $208,000 | $143 | 2018-01-12 | 2013 | 1,450 | Resale |
| 3492 Barnstaple Drive | $205,000 | $152 | 2017-12-14 | 2003 | 1,352 | Resale |
| 3448 Kaylee Court | $208,000 | $136 | 2017-11-20 | 2002 | 1,534 | Resale |
| 3333 Addison Lane | $180,000 | $141 | 2017-11-20 | 2001 | 1,273 | Resale |
| 3280 Emerson Lane | $157,500 | $123 | 2017-11-20 | 2002 | 1,280 | Resale |
| 3423 Barnstaple Drive | $179,900 | $140 | 2017-11-08 | 2004 | 1,285 | Resale |
| 3343 Bodmin Moor Drive | $235,000 | $136 | 2017-11-06 | 2001 | 1,726 | Resale |
| 3325 Addison Lane | $165,000 | $134 | 2017-10-30 | 2001 | 1,234 | Resale |
| 3468 Barnstaple Dr. | $186,500 | $132 | 2017-10-13 | 2003 | 1,412 | Resale |
| 3268 Addison Lane | $180,000 | $139 | 2017-09-05 | 2001 | 1,297 | Resale |
| 3323 Dartmouth Dr | $192,000 | $131 | 2017-07-19 | 2002 | 1,464 | Resale |
| 3333 Newton Abbott Drive | $179,000 | $144 | 2017-06-30 | 2003 | 1,246 | Resale |
| 3337 Addison Ln | $161,000 | $132 | 2017-06-29 | 2001 | 1,220 | Resale |
| 3434 Barnstaple Drive | $190,000 | $138 | 2017-06-27 | 2004 | 1,372 | Resale |
| 3524 Torrington Way | $180,000 | $144 | 2017-06-23 | 2003 | 1,246 | Resale |
| 3332 Addison Lane | $177,000 | $141 | 2017-06-23 | 2001 | 1,258 | Resale |
| 3211 Dartmouth Dr | $180,000 | $136 | 2017-06-21 | 1999 | 1,323 | Resale |
| 3541 Norcross Lane | $180,500 | $141 | 2017-06-09 | 2001 | 1,280 | Resale |
| 3520 Barnstaple Drive | $186,000 | $119 | 2017-05-26 | 2004 | 1,557 | Resale |
| 3236 Emerson Lane | $178,775 | $138 | 2017-05-24 | 2003 | 1,297 | Resale |
| 3494 Lands End Lane | $190,900 | $139 | 2017-05-22 | 2003 | 1,372 | Resale |
| 3202 Emerson Lane | $180,000 | $141 | 2017-05-19 | 2000 | 1,273 | Resale |
| 3269 Bodmin Moor Drive | $229,900 | $137 | 2017-05-19 | 1999 | 1,682 | Resale |
| 3247 Emerson Lane | $177,500 | $139 | 2017-03-31 | 2002 | 1,280 | Resale |
| 3201 Dartmouth Drive | $180,000 | $128 | 2017-03-29 | 2003 | 1,410 | Resale |
| 3225 Addison Lane | $173,500 | $139 | 2017-03-27 | 2001 | 1,249 | Resale |
| 3472 Barnstaple Dr. | $192,000 | $131 | 2017-01-18 | 2004 | 1,471 | Resale |
| 3235 Emerson Lane | $146,000 | $114 | 2016-12-29 | 2002 | 1,280 | Resale |
| 3323 Emerson Lane | $167,500 | $134 | 2016-12-28 | 2002 | 1,249 | Resale |
| 3243 Bodmin Moor Drive | $183,000 | $141 | 2016-12-07 | 1999 | 1,302 | Resale |
| 3335 Dartmouth Drive | $192,500 | $121 | 2016-11-29 | 2002 | 1,592 | Resale |
| 3513 Norcross Ln | $158,000 | $125 | 2016-11-07 | 2002 | 1,262 | Resale |
| 3453 Exmouth Ln | $150,000 | $105 | 2016-10-31 | 1999 | 1,422 | Resale |
| 3455 Gentle Wind | $198,000 | $117 | 2016-10-28 | 1999 | 1,693 | Resale |
| 3467 Gentle Wind Way | $179,400 | $138 | 2016-10-14 | 1999 | 1,302 | Resale |
| 3460 Gentle Wind Way | $174,000 | $130 | 2016-09-30 | 2000 | 1,334 | Resale |
| 3240 Emerson Lane | $157,000 | $123 | 2016-09-30 | 2002 | 1,280 | Resale |
| 3256 Emerson Lane | $170,280 | $131 | 2016-09-08 | 2002 | 1,297 | Resale |
| 3517 Norcross Lane | $165,000 | $129 | 2016-08-26 | 2002 | 1,280 | Resale |
| 3460 Kaylee Ct. | $195,000 | $133 | 2016-08-12 | 2003 | 1,471 | Resale |
| 3449 Barnstaple Dr. | $197,500 | $117 | 2016-07-08 | 2004 | 1,690 | Resale |
| 3303 Dartmouth Drive | $197,500 | $108 | 2016-06-29 | 2003 | 1,834 | Resale |
| 3515 Barnstaple Drive | $205,000 | $123 | 2016-06-02 | 2004 | 1,664 | Resale |
| 3297 Bodmin Moor Drive | $172,154 | $138 | 2016-05-06 | 1999 | 1,252 | Resale |
| 3301 Addison Ln | $169,000 | $127 | 2016-04-28 | 2001 | 1,334 | Resale |
| 3227 Addison Lane | $169,000 | $133 | 2016-04-22 | 2000 | 1,270 | Resale |
| 3459 Kaylee Court | $190,000 | $112 | 2016-04-15 | 2002 | 1,700 | Resale |
| 3244 Addison Lane | $175,000 | $135 | 2016-03-04 | 2001 | 1,297 | Resale |
| 3202 Emerson Lane | $170,000 | $134 | 2016-02-29 | 2000 | 1,273 | Resale |
| 3317 Addison Lane | $160,000 | $125 | 2016-01-29 | 2001 | 1,281 | Resale |
| 3457 Exmouth Lane | $158,094 | $80 | 2016-01-11 | 2000 | 1,978 | Resale |
| 3457 Exmouth Ln | $151,000 | $76 | 2015-12-07 | 2000 | 1,978 | Resale |
| 3461 Saltash Lane | $170,000 | $105 | 2015-11-13 | 1999 | 1,623 | Resale |
| 3231 Bodmin Moor Drive | $177,986 | $139 | 2015-11-06 | 2000 | 1,282 | Resale |
| 3481 Barnstaple Drive | $180,000 | $122 | 2015-09-29 | 2004 | 1,471 | Resale |
| 3347 Bodmin Moor Dr | $182,500 | $122 | 2015-09-02 | 2001 | 1,492 | Resale |
| 3521 Torrington Way Way | $160,000 | $130 | 2015-08-21 | 2003 | 1,234 | Resale |
| 3300 Dartmouth Drive | $190,000 | $114 | 2015-08-14 | 2001 | 1,661 | Resale |
| 3283 Emerson Lane | $160,000 | $125 | 2015-07-31 | 2002 | 1,280 | Resale |
| 3525 Torrington Way | $160,000 | $125 | 2015-07-31 | 2003 | 1,285 | Resale |
| 3451 Falmouth Court | $180,000 | $132 | 2015-07-17 | 2002 | 1,362 | Resale |
| 3208 Emerson Lane | $157,500 | $126 | 2015-06-30 | 2000 | 1,246 | Resale |
| 3284 Emerson Lane | $158,500 | $122 | 2015-06-29 | 2003 | 1,297 | Resale |
| 3529 Norcross Lane | $144,000 | $112 | 2015-06-12 | 2001 | 1,286 | Resale |
| 3244 Emerson Lane | $160,000 | $123 | 2015-06-02 | 2003 | 1,297 | Resale |
| 3307 Emerson Ln | $160,000 | $125 | 2015-05-29 | 2002 | 1,280 | Resale |
| 3475 Torrington Way | $175,000 | $134 | 2015-04-27 | 2001 | 1,310 | Resale |
| 3451 Torrington Way | $176,000 | $104 | 2015-03-30 | 2001 | 1,697 | Resale |
| 3537 Norcross Lane | $158,000 | $123 | 2015-03-18 | 2001 | 1,286 | Resale |
| 3338 Dartmouth Dr | $185,000 | $142 | 2015-03-13 | 2000 | 1,304 | Resale |
| 3220 Addison Lane | $155,000 | $116 | 2015-03-12 | 2002 | 1,334 | Resale |
| 3324 Emerson Lane | $146,500 | $113 | 2015-03-10 | 2001 | 1,297 | Resale |
| 3337 Bodmin Moor Dr | $179,000 | $105 | 2015-02-25 | 2002 | 1,701 | Resale |
| 3516 Torrington Way | $162,500 | $120 | 2015-01-26 | 2003 | 1,356 | Resale |
| 3512 Torrington Way | $152,000 | $121 | 2015-01-16 | 2003 | 1,261 | Resale |
| 3319 Dartmouth Dr | $167,500 | $114 | 2014-12-30 | 2001 | 1,471 | Resale |
| 3488 Barnstaple Dr | $175,500 | $120 | 2014-12-18 | 2004 | 1,462 | Resale |
| 3351 Bodmin Moor Dr | $175,000 | $106 | 2014-11-07 | 2000 | 1,654 | Resale |
| 3521 Norcross Ln | $157,500 | $121 | 2014-11-04 | 2002 | 1,297 | Resale |
| 3456 Barnstaple Dr | $188,000 | $122 | 2014-10-14 | 2003 | 1,537 | Resale |
| 3329 Addison Ln | $162,000 | $132 | 2014-09-22 | 2001 | 1,230 | Resale |
| 3284 Dartmouth Dr | $181,400 | $127 | 2014-09-19 | 1999 | 1,428 | Resale |
| 3434 Barnstaple Dr | $167,000 | $122 | 2014-08-29 | 2004 | 1,372 | Resale |
| 3266 Dartmouth Dr | $178,500 | $116 | 2014-08-25 | 2000 | 1,539 | Resale |
| 3202 Emerson Ln | $158,500 | $125 | 2014-08-12 | 2000 | 1,273 | Resale |
| 3461 Exmouth Ln | $143,000 | $110 | 2014-08-04 | 2000 | 1,302 | Resale |
| 3209 Addison Ln | $164,000 | $132 | 2014-07-01 | 2000 | 1,246 | Resale |
| 3287 Emerson Ln | $132,000 | $103 | 2014-06-13 | 2002 | 1,280 | Resale |
| 3212 Emerson Ln | $155,000 | $120 | 2014-05-30 | 2002 | 1,297 | Resale |
| 3461 Barnstaple Dr | $190,000 | $122 | 2014-05-29 | 2004 | 1,557 | Resale |
| 3239 Emerson Ln | $155,000 | $120 | 2014-05-17 | 2002 | 1,297 | Resale |
| 3530 Lands End Ln | $152,000 | $121 | 2014-05-16 | 2003 | 1,261 | Resale |
| 3203 Addison Ln | $149,900 | $120 | 2014-05-06 | 2000 | 1,246 | Resale |
| 3447 Gentle Wind Way | $166,000 | $122 | 2014-03-21 | 2000 | 1,362 | Resale |
| 3498 Lands End Ln | $159,500 | $119 | 2014-03-21 | 2003 | 1,345 | Resale |
| 3251 Emerson Ln | $160,000 | $123 | 2013-11-19 | 2002 | 1,297 | Resale |
| 3224 Addison Ln | $145,000 | $116 | 2013-11-01 | 2001 | 1,249 | Resale |
| 3219 Addison Ln | $165,000 | $120 | 2013-10-24 | 2013 | 1,378 | Resale |
| 3525 Torrington Way | $143,000 | $111 | 2013-09-25 | 2003 | 1,285 | Resale |
| 3438 Barnstaple Dr | $182,000 | $124 | 2013-08-23 | 2003 | 1,462 | Resale |
| 3453 Barnstaple Dr | $180,000 | $125 | 2013-07-31 | 2004 | 1,435 | Resale |
| 3521 Norcross Ln | $165,000 | $127 | 2013-07-25 | 2002 | 1,297 | Resale |
| 3343 Bodmin Moor Dr | $180,000 | $126 | 2013-07-18 | 2001 | 1,426 | Resale |
| 3220 Emerson Ln | $149,000 | $116 | 2013-06-27 | 2002 | 1,280 | Resale |
| 3333 Bodmin Moor Dr | $215,000 | $128 | 2013-06-21 | 2003 | 1,682 | Resale |
| 3332 Addison Ln | $156,000 | $124 | 2013-06-04 | 2001 | 1,258 | Resale |
| 3213 Addison Ln | $177,500 | $122 | 2013-05-31 | 2013 | 1,450 | New |
| 3493 Barnstaple Dr | $155,000 | $104 | 2013-05-28 | 2003 | 1,491 | Resale |
| 3279 Emerson Ln | $150,000 | $116 | 2013-04-30 | 2002 | 1,297 | Resale |
| 3221 Addison Ln | $148,900 | $124 | 2013-04-17 | 2000 | 1,196 | Resale |
| 3223 Emerson Ln | $146,500 | $114 | 2013-04-11 | 2002 | 1,280 | Resale |
| 3289 Bodmin Moor Dr | $174,000 | $134 | 2013-03-29 | 2000 | 1,302 | Resale |
| 3521 Torrington Way | $140,000 | $113 | 2013-03-15 | 2003 | 1,234 | Resale |
| 3288 Emerson Ln | $125,000 | $98 | 2013-02-21 | 2002 | 1,280 | Resale |
| 3505 Torrington Way | $155,000 | $97 | 2013-02-14 | 2003 | 1,596 | Resale |
| 3208 Emerson Ln | $155,900 | $125 | 2012-12-04 | 2000 | 1,246 | Resale |
| 3512 Torrington Way | $146,300 | $116 | 2012-11-30 | 2003 | 1,261 | Resale |
| 3247 Emerson Ln | $150,000 | $117 | 2012-11-16 | 2002 | 1,280 | Resale |
| 3335 Dartmouth Dr | $167,000 | $105 | 2012-08-09 | 2002 | 1,592 | Resale |
| 3525 Lands End Ln | $147,000 | $114 | 2012-07-30 | 2003 | 1,285 | Resale |
| 3308 Dartmouth Dr | $188,000 | $107 | 2012-06-29 | 2004 | 1,758 | Resale |
| 3468 Gentle Wind Way | $175,000 | $121 | 2012-06-15 | 1999 | 1,448 | Resale |
| 3520 Barnstaple Dr | $158,000 | $101 | 2012-05-04 | 2004 | 1,557 | Resale |
| 3468 Gentle Wind Way | $140,000 | $97 | 2012-04-19 | 1999 | 1,448 | Resale |
| 3200 Emerson Ln | $152,000 | $122 | 2012-03-30 | 2000 | 1,246 | Resale |
| 3497 Barnstaple Dr | $143,200 | $97 | 2012-03-23 | 2004 | 1,483 | Resale |
| 3300 Dartmouth Dr | $176,000 | $106 | 2012-03-13 | 2001 | 1,661 | Resale |
| 3263 Emerson Ln | $140,000 | $109 | 2012-03-05 | 2002 | 1,280 | Resale |
| 3330 Dartmouth Dr | $134,500 | $94 | 2012-02-29 | 2002 | 1,432 | Resale |
| 3232 Bodmin Moor Dr | $180,000 | $128 | 2012-02-17 | 2001 | 1,411 | Resale |
| 3480 Barnstaple Dr | $167,500 | $115 | 2012-01-25 | 2003 | 1,458 | Resale |
| 3522 Lands End Ln | $145,000 | $108 | 2011-12-21 | 2003 | 1,345 | Resale |
| 3484 Barnstaple Dr | $178,000 | $111 | 2011-11-22 | 2003 | 1,609 | Resale |
| 3541 Norcross Ln | $145,000 | $113 | 2011-10-20 | 2001 | 1,280 | Resale |
| 3469 Exmouth Ln | $163,300 | $119 | 2011-10-14 | 1999 | 1,368 | Resale |
| 3481 Barnstaple Dr | $158,000 | $107 | 2011-10-07 | 2004 | 1,471 | Resale |
| 3264 Addison Ln | $145,000 | $117 | 2011-08-18 | 2001 | 1,244 | Resale |
| 3468 Barnstaple Dr | $170,000 | $120 | 2011-07-29 | 2003 | 1,412 | Resale |
| 3227 Emerson Ln | $155,000 | $121 | 2011-06-30 | 2002 | 1,280 | Resale |
| 3464 Falmouth Ct | $175,000 | $128 | 2011-05-27 | 2004 | 1,372 | Resale |
| 3339 Bodmin Moor Dr | $180,000 | $130 | 2011-03-31 | 2002 | 1,384 | Resale |
| 3201 Addison Ln | $129,000 | $103 | 2011-03-28 | 2000 | 1,249 | Resale |
| 3458 Torrington Way | $171,500 | $120 | 2011-03-17 | 2001 | 1,432 | Resale |
| 3517 Torrington Way | $140,000 | $111 | 2011-02-17 | 2003 | 1,261 | Resale |
| 3427 Barnstaple Dr | $155,000 | $126 | 2011-02-11 | 2003 | 1,234 | Resale |
| 3462 Saltash Ln | $175,000 | $124 | 2010-12-28 | 2000 | 1,408 | Resale |
| 3469 Barnstaple Dr | $157,000 | $101 | 2010-12-27 | 2004 | 1,557 | Resale |
| 3519 Barnstaple Dr | $165,000 | $119 | 2010-12-23 | 2003 | 1,392 | Resale |
| 3333 Bodmin Moor Dr | $190,000 | $113 | 2010-11-19 | 2003 | 1,682 | Resale |
| 3292 Emerson Ln | $142,000 | $111 | 2010-11-16 | 2002 | 1,280 | Resale |
| 3450 Saltash Ln | $182,500 | $109 | 2010-11-01 | 1999 | 1,682 | Resale |
| 3220 Bodmin Moor Dr | $200,000 | $104 | 2010-08-05 | 2000 | 1,926 | Resale |
| 3221 Addison Ln | $154,000 | $129 | 2010-07-30 | 2000 | 1,196 | Resale |
| 3277 Bodmin Moor Dr | $180,000 | $132 | 2010-07-27 | 1999 | 1,368 | Resale |
| 3488 Barnstaple Dr | $135,000 | $92 | 2010-07-13 | 2004 | 1,462 | Resale |
| 3465 Barnstaple Dr | $165,000 | $124 | 2010-06-30 | 2003 | 1,332 | Resale |
| 3299 Bodmin Moor Dr | $207,500 | $121 | 2010-06-16 | 2000 | 1,708 | Resale |
| 3439 Barnstaple Rd | $172,500 | $137 | 2010-05-24 | 2004 | 1,255 | Resale |
| 3492 Barnstaple Dr | $218,100 | $161 | 2010-05-21 | 2003 | 1,352 | Resale |
| 3533 Lands End Ln | $162,500 | $130 | 2010-05-14 | 2003 | 1,249 | Resale |
| 3200 Emerson Ln | $169,900 | $136 | 2010-05-14 | 2000 | 1,246 | Resale |
| 3304 Addison Ln | $170,000 | $132 | 2010-05-07 | 2001 | 1,292 | Resale |
| 3307 Dartmouth Dr | $199,000 | $125 | 2010-04-29 | 2001 | 1,597 | Resale |
| 3312 Emerson Ln | $157,900 | $122 | 2010-04-23 | 2002 | 1,297 | Resale |
| 3525 Lands End Ln | $141,000 | $110 | 2010-03-31 | 2003 | 1,285 | Resale |
| 3520 Torrington Way | $175,000 | $128 | 2010-03-31 | 2003 | 1,364 | Resale |
| 3329 Bodmin Moor Dr | $215,000 | $153 | 2010-03-01 | 2002 | 1,406 | Resale |
| 3333 Newton Abott Dr | $160,000 | $128 | 2010-02-16 | 2003 | 1,246 | Resale |
| 3451 Gentle Wind Way | $163,000 | $125 | 2010-02-05 | 1999 | 1,302 | Resale |
| 3498 Barnstaple Dr | $182,000 | $136 | 2009-12-10 | 2004 | 1,343 | Resale |
| 3256 Emerson Ln | $165,000 | $127 | 2009-11-12 | 2002 | 1,297 | Resale |
| 3494 Lands End Ln | $183,000 | $133 | 2009-10-28 | 2003 | 1,372 | Resale |
| 3472 Barnstaple Dr | $167,500 | $114 | 2009-10-27 | 2004 | 1,471 | Resale |
| 3215 Emerson Ln | $172,500 | $133 | 2009-09-22 | 2002 | 1,297 | Resale |
| 3280 Addison Ln | $152,000 | $114 | 2009-09-14 | 2001 | 1,337 | Resale |
| 3456 Gentle Wind Way | $208,000 | $136 | 2009-09-14 | 1999 | 1,535 | Resale |
| 3250 Dartmouth Dr | $177,000 | $141 | 2009-09-11 | 1999 | 1,252 | Resale |
| 3305 Addison Ln | $150,000 | $121 | 2009-09-04 | 2001 | 1,237 | Resale |
| 3239 Emerson Ln | $165,000 | $127 | 2009-07-30 | 2002 | 1,297 | Resale |
| 3489 Barnstaple Dr | $180,000 | $120 | 2009-07-27 | 2003 | 1,502 | Resale |
| 3468 Barnstaple Dr | $175,000 | $124 | 2009-06-30 | 2003 | 1,412 | Resale |
| 3432 Barnstaple Dr | $175,000 | $120 | 2009-06-22 | 2004 | 1,457 | Resale |
| 3328 Newton Abott Dr | $177,900 | $132 | 2009-06-10 | 2003 | 1,351 | Resale |
| 3203 Addison Ln | $150,000 | $120 | 2009-05-22 | 2000 | 1,246 | Resale |
| 3235 Addison Ln | $150,000 | $120 | 2009-05-15 | 2000 | 1,246 | Resale |
| 3505 Torrington Way | $150,000 | $94 | 2009-05-12 | 2003 | 1,596 | Resale |
| 3537 Norcross Ln | $158,000 | $123 | 2009-04-20 | 2001 | 1,286 | Resale |
| 3464 Barnstaple Dr | $215,000 | $128 | 2009-03-31 | 2004 | 1,682 | Resale |
| 3519 Barnstaple Dr | $180,000 | $129 | 2008-12-23 | 2003 | 1,392 | Resale |
| 3224 Emerson Ln | $163,000 | $126 | 2008-11-24 | 2002 | 1,297 | Resale |
| 3431 Barnstaple Dr | $197,000 | $141 | 2008-10-30 | 2004 | 1,401 | Resale |
| 3452 Kaylee Ct | $180,000 | $138 | 2008-10-24 | 2002 | 1,302 | Resale |
| 3280 Dartmouth Dr | $173,500 | $125 | 2008-10-24 | 2001 | 1,388 | Resale |
| 3240 Bodmin Moor Dr | $188,000 | $142 | 2008-10-20 | 1999 | 1,320 | Resale |
| 3304 Dartmouth Dr | $195,000 | $138 | 2008-10-14 | 2001 | 1,411 | Resale |
| 3499 Barnstaple Dr | $215,000 | $128 | 2008-08-27 | 2003 | 1,682 | Resale |
| 3291 Emerson Ln | $106,600 | $82 | 2008-08-26 | 2002 | 1,297 | Resale |
| 3266 Dartmouth Dr | $210,000 | $136 | 2008-08-04 | 2000 | 1,539 | Resale |
| 3465 Saltash Ln | $182,000 | $140 | 2008-07-24 | 2000 | 1,302 | Resale |
| 3505 Norcross Ln | $181,000 | $141 | 2008-07-16 | 2001 | 1,286 | Resale |
| 3329 Addison Ln | $172,500 | $140 | 2008-07-14 | 2001 | 1,230 | Resale |
| 3481 Barnstaple Dr | $211,000 | $143 | 2008-07-07 | 2004 | 1,471 | Resale |
| 3447 Kaylee Ct | $205,000 | $121 | 2008-07-05 | 2000 | 1,694 | Resale |
| 3272 Addison Ln | $152,000 | $122 | 2008-06-30 | 2001 | 1,244 | Resale |
| 3525 Norcross Ln | $186,000 | $145 | 2008-06-27 | 2001 | 1,280 | Resale |
| 3312 Emerson Ln | $173,000 | $133 | 2008-06-13 | 2002 | 1,297 | Resale |
| 3257 Addison Ln | $160,000 | $128 | 2008-05-30 | 2001 | 1,249 | Resale |
| 3498 Lands End Ln | $187,500 | $139 | 2008-05-30 | 2003 | 1,345 | Resale |
| 3502 Barnstaple Dr | $200,500 | $137 | 2008-05-30 | 2004 | 1,462 | Resale |
| 3484 Barnstaple Dr | $217,500 | $135 | 2008-05-16 | 2003 | 1,609 | Resale |
| 3260 Addison Ln | $167,000 | $129 | 2008-04-30 | 2001 | 1,297 | Resale |
| 3332 Addison Ln | $183,000 | $145 | 2008-04-30 | 2001 | 1,258 | Resale |
| 3526 Lands End Ln | $184,500 | $146 | 2008-04-25 | 2003 | 1,260 | Resale |
| 3212 Emerson Ln | $165,000 | $127 | 2008-04-14 | 2002 | 1,297 | Resale |
| 3475 Torrington Way | $182,500 | $146 | 2008-04-11 | 2001 | 1,254 | Resale |
| 3488 Barnstaple Dr | $225,000 | $154 | 2008-04-03 | 2004 | 1,462 | Resale |
| 3227 Addison Ln | $165,000 | $132 | 2008-03-28 | 2000 | 1,246 | Resale |
| 3317 Bodmin Moor Dr | $197,000 | $139 | 2008-03-28 | 2002 | 1,417 | Resale |
| 3245 Addison Ln | $169,400 | $136 | 2008-03-26 | 2000 | 1,246 | Resale |
| 3288 Emerson Ln | $185,000 | $145 | 2008-03-21 | 2002 | 1,280 | Resale |
| 3209 Addison Ln | $177,000 | $142 | 2008-02-29 | 2000 | 1,246 | Resale |
| 3321 Newton Abott Dr | $182,500 | $148 | 2008-02-22 | 2003 | 1,234 | Resale |
| 3235 Bodmin Moor Dr | $19,000 | $15 | 2008-02-20 | 2000 | 1,295 | Resale |
| 3209 Dartmouth Dr | $224,500 | $132 | 2008-02-15 | 1999 | 1,697 | Resale |
| 3518 Norcross Ln | $182,900 | $146 | 2008-02-15 | 2002 | 1,249 | Resale |
| 3521 Norcross Ln | $180,300 | $139 | 2008-02-13 | 2002 | 1,297 | Resale |
| 3473 Exmouth Ln | $245,000 | $122 | 2008-01-31 | 1999 | 2,002 | Resale |
| -- | $235,000 | $140 | 2008-01-31 | 2003 | 1,682 | Resale |
| 3501 Norcross Ln | $162,800 | $130 | 2008-01-29 | 2001 | 1,252 | Resale |
| 3261 Addison Ln | $185,000 | $148 | 2007-12-28 | 2000 | 1,246 | Resale |
| 3490 Lands End Ln | $206,000 | $159 | 2007-12-21 | 2002 | 1,297 | Resale |
| 3494 Lands End Ln | $210,000 | $153 | 2007-11-14 | 2003 | 1,372 | Resale |
| 3518 Barnstaple Dr | $205,000 | $152 | 2007-09-10 | 2003 | 1,352 | Resale |
| 3226 Addison Ln | $184,000 | $148 | 2007-08-20 | 2001 | 1,246 | Resale |
| 3485 Barnstaple Dr | $215,000 | $157 | 2007-08-13 | 2004 | 1,372 | Resale |
| 3272 Addison Ln | $186,000 | $150 | 2007-07-26 | 2001 | 1,244 | Resale |
| 3448 Barnstaple Dr | $200,000 | $136 | 2007-06-27 | 2003 | 1,471 | Resale |
| 3472 Exmouth Ln | $265,000 | $143 | 2007-06-20 | 2000 | 1,858 | Resale |
| 3434 Barnstaple Dr | $224,000 | $163 | 2007-06-11 | 2004 | 1,372 | Resale |
| 3460 Gentle Wind Way | $200,000 | $153 | 2007-05-17 | 2000 | 1,304 | Resale |
| 3263 Emerson Ln | $185,000 | $145 | 2007-04-27 | 2002 | 1,280 | Resale |
| 3225 Addison Ln | $189,000 | $151 | 2007-04-24 | 2001 | 1,249 | Resale |
| 3328 Newton Abott Dr | $186,500 | $138 | 2007-04-18 | 2003 | 1,351 | Resale |
| 3341 Newton Abbott Dr | $194,000 | $142 | 2007-03-09 | 2003 | 1,364 | Resale |
| 3469 Exmouth Ln | $221,000 | $162 | 2007-02-15 | 1999 | 1,368 | Resale |
| 3462 Falmouth Ct | $195,000 | $150 | 2007-01-31 | 2000 | 1,302 | Resale |
| 3251 Emerson Ln | $187,900 | $145 | 2006-12-28 | 2002 | 1,297 | Resale |
| 3497 Barnstaple Dr | $220,000 | $148 | 2006-12-15 | 2004 | 1,483 | Resale |
| 3236 Emerson Ln | $182,000 | $140 | 2006-12-14 | 2003 | 1,297 | Resale |
| 3454 Falmouth Ct | $195,000 | $144 | 2006-12-08 | 2002 | 1,352 | Resale |
| 3448 Gentle Wind Way | $241,500 | $145 | 2006-11-29 | 1999 | 1,668 | Resale |
| 3463 Gentle Wind Way | $245,000 | $145 | 2006-11-27 | 2000 | 1,690 | Resale |
| 3467 Gentle Wind Way | $197,000 | $151 | 2006-10-30 | 1999 | 1,302 | Resale |
| 3222 Addison Ln | $190,000 | $152 | 2006-10-20 | 2001 | 1,246 | Resale |
| 3460 Exmouth Ln | $205,000 | $157 | 2006-08-31 | 1999 | 1,302 | Resale |
| 3460 Kaylee Ct | $213,000 | $145 | 2006-08-30 | 2003 | 1,471 | Resale |
| 3208 Emerson Ln | $204,000 | $164 | 2006-08-28 | 2000 | 1,246 | Resale |
| 3243 Emerson Ln | $190,000 | $148 | 2006-08-11 | 2002 | 1,280 | Resale |
| 3325 Bodmin Moor Dr | $215,000 | $155 | 2006-08-11 | 2002 | 1,387 | Resale |
| 3312 Addison Ln | $191,500 | $149 | 2006-08-10 | 2001 | 1,286 | Resale |
| 3465 Exmouth Ln | $215,000 | $149 | 2006-08-10 | 1999 | 1,444 | Resale |
| 3219 Emerson Ln | $193,000 | $149 | 2006-08-07 | 2002 | 1,297 | Resale |
| 3476 Barnstaple Dr | $218,000 | $142 | 2006-07-31 | 2004 | 1,537 | Resale |
| 3455 Falmouth Ct | $220,000 | $145 | 2006-07-28 | 2002 | 1,522 | Resale |
| 3267 Emerson Ln | $194,900 | $155 | 2006-07-26 | 2003 | 1,260 | Resale |
| 3251 Bodmin Moor Dr | $256,000 | $152 | 2006-07-24 | 1999 | 1,682 | Resale |
| 3452 Kaylee Ct | $200,000 | $154 | 2006-07-24 | 2002 | 1,302 | Resale |
| 3319 Emerson Ln | $188,500 | $145 | 2006-07-17 | 2002 | 1,297 | Resale |
| 3492 Barnstaple Dr | $223,000 | $165 | 2006-07-06 | 2003 | 1,352 | Resale |
| 3461 Barnstaple Dr | $230,000 | $148 | 2006-07-05 | 2004 | 1,557 | Resale |
| 3525 Norcross Ln | $194,500 | $152 | 2006-06-30 | 2001 | 1,280 | Resale |
| 3303 Emerson Ln | $184,000 | $142 | 2006-06-30 | 2002 | 1,297 | Resale |
| 3455 Gentle Wind Way | $245,000 | $145 | 2006-06-28 | 1999 | 1,693 | Resale |
| 3477 Barnstaple Dr | $220,000 | $150 | 2006-06-22 | 2004 | 1,463 | Resale |
| 3323 Dartmouth Dr | $207,000 | $141 | 2006-06-15 | 2002 | 1,464 | Resale |
| 3447 Gentle Wind Way | $205,000 | $151 | 2006-06-12 | 2000 | 1,362 | Resale |
| 3525 Torrington Way | $196,000 | $153 | 2006-06-09 | 2003 | 1,285 | Resale |
| 3506 Lands End Ln | $193,000 | $143 | 2006-05-31 | 2003 | 1,345 | Resale |
| 3434 Barnstaple Dr | $214,900 | $157 | 2006-05-25 | 2004 | 1,372 | Resale |
| 3307 Dartmouth Dr | $220,000 | $138 | 2006-05-25 | 2001 | 1,597 | Resale |
| 3339 Dartmouth Dr | $215,000 | $146 | 2006-05-22 | 2000 | 1,471 | Resale |
| 3423 Barnstaple Dr | $194,000 | $151 | 2006-05-19 | 2004 | 1,285 | Resale |
| 3255 Bodmin Moor Dr | $249,900 | $143 | 2006-05-17 | 1999 | 1,745 | Resale |
| 3287 Emerson Ln | $185,000 | $145 | 2006-04-28 | 2002 | 1,280 | Resale |
| 3428 Barnstaple Dr | $207,000 | $149 | 2006-04-25 | 2004 | 1,388 | Resale |
| 3255 Emerson Ln | $193,500 | $151 | 2006-04-21 | 2002 | 1,280 | Resale |
| 3300 Dartmouth Dr | $247,500 | $149 | 2006-04-13 | 2001 | 1,661 | Resale |
| 3289 Bodmin Moor Dr | $205,000 | $157 | 2006-03-17 | 2000 | 1,302 | Resale |
| 3266 Dartmouth Dr | $213,700 | $139 | 2006-03-15 | 2000 | 1,539 | Resale |
| 3529 Norcross Ln | $191,000 | $149 | 2006-03-10 | 2001 | 1,286 | Resale |
| 3451 Gentle Wind Way | $198,500 | $152 | 2006-02-17 | 1999 | 1,302 | Resale |
| 3250 Dartmouth Dr | $202,000 | $161 | 2006-02-17 | 1999 | 1,252 | Resale |
| 3283 Emerson Ln | $186,000 | $145 | 2006-02-10 | 2002 | 1,280 | Resale |
| 3227 Addison Ln | $189,900 | $152 | 2006-02-09 | 2000 | 1,246 | Resale |
| 3232 Emerson Ln | $190,000 | $148 | 2006-02-03 | 2002 | 1,280 | Resale |
| 3259 Emerson Ln | $201,900 | $156 | 2006-01-31 | 2002 | 1,297 | Resale |
| 3292 Emerson Ln | $190,000 | $148 | 2006-01-23 | 2002 | 1,280 | Resale |
| 3225 Addison Ln | $179,000 | $143 | 2006-01-23 | 2001 | 1,249 | Resale |
| 3296 Dartmouth Dr | $203,500 | $140 | 2006-01-20 | 2002 | 1,456 | Resale |
| 3242 Addison Ln | $195,400 | $153 | 2005-12-30 | 2001 | 1,280 | Resale |
| 3307 Emerson Ln | $186,000 | $145 | 2005-12-27 | 2002 | 1,280 | Resale |
| 3481 Barnstaple Dr | $214,000 | $145 | 2005-12-27 | 2004 | 1,471 | Resale |
| 3469 Barnstaple Dr | $210,500 | $135 | 2005-12-22 | 2004 | 1,557 | Resale |
| 3305 Addison Ln | $178,000 | $144 | 2005-12-19 | 2001 | 1,237 | Resale |
| 3337 Newton Abott Dr | $188,000 | $138 | 2005-12-16 | 2003 | 1,359 | Resale |
| 3455 Falmouth Ct | $182,500 | $120 | 2005-12-15 | 2002 | 1,522 | Resale |
| 3525 Lands End Ln | $195,000 | $152 | 2005-11-10 | 2003 | 1,285 | Resale |
| 3235 Emerson Ln | $186,900 | $146 | 2005-10-31 | 2002 | 1,280 | Resale |
| 3231 Bodmin Moor Dr | $205,000 | $160 | 2005-10-28 | 2000 | 1,282 | Resale |
| 3262 Dartmouth Dr | $199,500 | $147 | 2005-10-12 | 2001 | 1,354 | Resale |
| 3541 Norcross Ln | $192,500 | $150 | 2005-10-07 | 2001 | 1,280 | Resale |
| 3509 Torrington Way | $216,500 | $150 | 2005-09-30 | 2003 | 1,444 | Resale |
| 3517 Norcross Ln | $191,500 | $150 | 2005-09-30 | 2002 | 1,280 | Resale |
| 3479 Torrington Way | $201,000 | $144 | 2005-09-06 | 2000 | 1,398 | Resale |
| 3252 Emerson Ln | $180,000 | $141 | 2005-08-25 | 2002 | 1,280 | Resale |
| 3479 Torrington Way | $201,000 | $144 | 2005-08-23 | 2000 | 1,398 | Resale |
| 3303 Emerson Ln | $179,900 | $139 | 2005-08-19 | 2002 | 1,297 | Resale |
| 3304 Addison Ln | $180,000 | $139 | 2005-08-12 | 2001 | 1,292 | Resale |
| 3319 Dartmouth Dr | $205,000 | $139 | 2005-08-12 | 2001 | 1,471 | Resale |
| 3249 Addison Ln | $181,000 | $145 | 2005-08-01 | 2001 | 1,249 | Resale |
| 3529 Lands End Ln | $203,900 | $165 | 2005-08-01 | 2003 | 1,234 | Resale |
| 3268 Addison Ln | $178,000 | $137 | 2005-07-28 | 2001 | 1,297 | Resale |
| 3269 Addison Ln | $178,000 | $143 | 2005-07-28 | 2000 | 1,249 | Resale |
| 3317 Bodmin Moor Dr | $200,000 | $141 | 2005-07-25 | 2002 | 1,417 | Resale |
| 3513 Norcross Ln | $174,900 | $139 | 2005-07-21 | 2002 | 1,262 | Resale |
| 3454 Saltash Ln | $189,900 | $146 | 2005-07-01 | 1999 | 1,302 | Resale |
| 3320 Addison Ln | $178,000 | $137 | 2005-06-30 | 2001 | 1,297 | Resale |
| 3431 Barnstaple Dr | $177,500 | $127 | 2005-06-28 | 2004 | 1,401 | Resale |
| 3448 Barnstaple Dr | $202,500 | $138 | 2005-06-24 | 2003 | 1,471 | Resale |
| 3448 Kaylee Ct | $198,000 | $129 | 2005-06-24 | 2002 | 1,534 | Resale |
| 3343 Bodmin Moor Dr | $205,000 | $144 | 2005-06-17 | 2001 | 1,426 | Resale |
| 3533 Norcross Ln | $178,000 | $137 | 2005-06-03 | 2001 | 1,297 | Resale |
| 3524 Torrington Way | $175,000 | $140 | 2005-06-02 | 2003 | 1,246 | Resale |
| 3510 Lands End Ln | $179,500 | $144 | 2005-05-27 | 2003 | 1,246 | Resale |
| 3451 Kaylee Ct | $192,000 | $134 | 2005-05-27 | 2002 | 1,432 | Resale |
| 3257 Addison Ln | $168,000 | $135 | 2005-05-27 | 2001 | 1,249 | Resale |
| 3244 Addison Ln | $176,000 | $136 | 2005-05-27 | 2001 | 1,297 | Resale |
| 3248 Addison Ln | $171,500 | $136 | 2005-05-25 | 2001 | 1,258 | Resale |
| 3457 Exmouth Ln | $178,500 | $90 | 2005-05-25 | 2000 | 1,978 | Resale |
| 3501 Norcross Ln | $165,000 | $132 | 2005-05-20 | 2001 | 1,252 | Resale |
| 3312 Emerson Ln | $173,500 | $134 | 2005-05-02 | 2002 | 1,297 | Resale |
| 3537 Norcross Ln | $168,000 | $131 | 2005-04-29 | 2001 | 1,286 | Resale |
| 3276 Emerson Ln | $174,000 | $134 | 2005-04-28 | 2003 | 1,297 | Resale |
| 3460 Gentle Wind Way | $173,900 | $133 | 2005-04-20 | 2000 | 1,304 | Resale |
| 3459 Falmouth Ct | $199,500 | $130 | 2005-04-15 | 2003 | 1,535 | Resale |
| 3438 Barnstaple Dr | $182,900 | $125 | 2005-04-15 | 2003 | 1,462 | Resale |
| 3510 Barnstaple Dr | $185,000 | $126 | 2005-04-15 | 2004 | 1,471 | Resale |
| 3332 Newton Abott Dr | $160,000 | $127 | 2005-04-07 | 2003 | 1,260 | Resale |
| 3235 Addison Ln | $164,900 | $132 | 2005-03-31 | 2000 | 1,246 | Resale |
| 3327 Dartmouth Dr | $216,000 | $130 | 2005-03-25 | 2004 | 1,661 | Resale |
| 3521 Norcross Ln | $167,000 | $129 | 2005-03-24 | 2002 | 1,297 | Resale |
| 3277 Bodmin Moor Dr | $183,900 | $134 | 2005-03-23 | 1999 | 1,368 | Resale |
| 3483 Torrington Way | $215,000 | $130 | 2005-03-21 | 2004 | 1,654 | Resale |
| 3321 Bodmin Moor Dr | $189,900 | $130 | 2005-03-18 | 2002 | 1,464 | Resale |
| 3268 Addison Ln | $160,000 | $123 | 2005-03-17 | 2001 | 1,297 | Resale |
| 3465 Exmouth Ln | $160,000 | $111 | 2005-03-14 | 1999 | 1,444 | Resale |
| 3493 Barnstaple Dr | $180,000 | $121 | 2005-02-28 | 2003 | 1,491 | Resale |
| 3289 Bodmin Moor Dr | $175,000 | $134 | 2005-02-16 | 2000 | 1,302 | Resale |
| 3231 Bodmin Moor Dr | $173,000 | $135 | 2005-01-28 | 2000 | 1,282 | Resale |
| 3225 Addison Ln | $159,500 | $128 | 2005-01-27 | 2001 | 1,249 | Resale |
| 3220 Emerson Ln | $159,000 | $124 | 2005-01-27 | 2002 | 1,280 | Resale |
| 3325 Addison Ln | $165,000 | $121 | 2005-01-24 | 2001 | 1,365 | Resale |
| 3330 Dartmouth Dr | $189,000 | $132 | 2005-01-21 | 2002 | 1,432 | Resale |
| 3224 Emerson Ln | $165,900 | $128 | 2005-01-19 | 2002 | 1,297 | Resale |
| 3329 Addison Ln | $158,500 | $129 | 2005-01-10 | 2001 | 1,230 | Resale |
| 3219 Emerson Ln | $160,000 | $123 | 2004-12-28 | 2002 | 1,297 | Resale |
| 3504 Torrington Way | $164,000 | $133 | 2004-11-30 | 2003 | 1,234 | Resale |
| 3262 Dartmouth Dr | $169,000 | $125 | 2004-11-23 | 2001 | 1,354 | Resale |
| 3276 Addison Ln | $156,000 | $120 | 2004-11-19 | 2001 | 1,297 | Resale |
| 3456 Gentle Wind Way | $190,000 | $124 | 2004-10-28 | 1999 | 1,535 | Resale |
| 3514 Barnstaple Dr | $202,700 | $122 | 2004-10-28 | 2004 | 1,664 | New |
| 3515 Barnstaple Dr | $187,700 | $113 | 2004-10-27 | 2004 | 1,664 | New |
| 3309 Bodmin Moor Dr | $198,900 | $117 | 2004-10-26 | 2001 | 1,696 | Resale |
| 3451 Gentle Wind Way | $169,900 | $130 | 2004-10-06 | 1999 | 1,302 | Resale |
| 3320 Addison Ln | $156,100 | $120 | 2004-10-04 | 2001 | 1,297 | Resale |
| 3200 Emerson Ln | $160,000 | $128 | 2004-09-15 | 2000 | 1,246 | Resale |
| 3279 Emerson Ln | $160,000 | $123 | 2004-09-14 | 2002 | 1,297 | Resale |
| 3434 Barnstaple Dr | $173,900 | $127 | 2004-09-10 | 2004 | 1,372 | New |
| 3522 Lands End Ln | $155,000 | $115 | 2004-09-09 | 2003 | 1,345 | Resale |
| 3456 Kaylee Ct | $175,900 | $122 | 2004-09-01 | 2003 | 1,444 | Resale |
| 3468 Barnstaple Dr | $170,000 | $120 | 2004-08-31 | 2003 | 1,412 | Resale |
| 3215 Bodmin Moor Dr | $168,500 | $119 | 2004-08-30 | 2004 | 1,419 | New |
| 3458 Torrington Way | $175,000 | $122 | 2004-08-24 | 2001 | 1,432 | Resale |
| 3464 Falmouth Ct | $159,400 | $116 | 2004-08-16 | 2004 | 1,372 | New |
| 3458 Falmouth Ct | $190,900 | $103 | 2004-08-06 | 2004 | 1,853 | New |
| 3428 Barnstaple Dr | $164,300 | $118 | 2004-07-30 | 2004 | 1,388 | New |
| 3479 Torrington Way | $166,600 | $119 | 2004-07-30 | 2000 | 1,398 | Resale |
| 3257 Addison Ln | $150,000 | $120 | 2004-07-30 | 2001 | 1,249 | Resale |
| 3357 Bodmin Moor Dr | $184,000 | $119 | 2004-07-28 | 2004 | 1,540 | New |
| 3305 Addison Ln | $152,000 | $123 | 2004-07-26 | 2001 | 1,237 | Resale |
| 3224 Addison Ln | $153,000 | $122 | 2004-07-23 | 2001 | 1,249 | Resale |
| 3260 Addison Ln | $142,000 | $109 | 2004-07-14 | 2001 | 1,297 | Resale |
| 3223 Emerson Ln | $150,000 | $117 | 2004-07-01 | 2002 | 1,280 | Resale |
| 3236 Bodmin Moor Dr | $170,000 | $108 | 2004-06-30 | 2000 | 1,578 | Resale |
| 3324 Emerson Ln | $154,000 | $119 | 2004-06-30 | 2001 | 1,297 | Resale |
| 3332 Addison Ln | $150,000 | $119 | 2004-06-25 | 2001 | 1,258 | Resale |
| 3519 Barnstaple Dr | $178,800 | $128 | 2004-06-25 | 2003 | 1,392 | Resale |
| 3461 Barnstaple Dr | $176,000 | $113 | 2004-06-24 | 2004 | 1,557 | New |
| 3524 Torrington Way | $152,000 | $122 | 2004-06-01 | 2003 | 1,246 | Resale |
| 3308 Dartmouth Dr | $156,400 | $89 | 2004-05-28 | 2004 | 1,758 | New |
| 3277 Bodmin Moor Dr | $169,000 | $124 | 2004-05-28 | 1999 | 1,368 | Resale |
| 3304 Dartmouth Dr | $157,000 | $111 | 2004-05-28 | 2001 | 1,411 | Resale |
| 3264 Emerson Ln | $158,800 | $122 | 2004-05-27 | 2003 | 1,297 | Resale |
| 3483 Torrington Way | $194,800 | $118 | 2004-05-24 | 2004 | 1,654 | New |
| 3309 Addison Ln | $151,500 | $117 | 2004-05-20 | 2001 | 1,291 | Resale |
| 3509 Norcross Ln | $152,500 | $119 | 2004-05-17 | 2001 | 1,286 | Resale |
| 3291 Emerson Ln | $157,500 | $121 | 2004-05-12 | 2002 | 1,297 | Resale |
| 3510 Barnstaple Dr | $165,500 | $113 | 2004-05-07 | 2004 | 1,471 | New |
| 3469 Barnstaple Dr | $174,300 | $112 | 2004-05-04 | 2004 | 1,557 | New |
| 3307 Dartmouth Dr | $169,000 | $106 | 2004-04-30 | 2001 | 1,597 | Resale |
| 3452 Exmouth Ln | $167,000 | $128 | 2004-04-29 | 2000 | 1,304 | Resale |
| 3473 Barnstaple Dr | $202,700 | $121 | 2004-04-28 | 2004 | 1,682 | New |
| 3312 Addison Ln | $149,000 | $116 | 2004-04-28 | 2001 | 1,286 | Resale |
| 3325 Addison Ln | $147,200 | $108 | 2004-04-27 | 2001 | 1,365 | Resale |
| 3481 Barnstaple Dr | $167,900 | $114 | 2004-04-27 | 2004 | 1,471 | New |
| 3228 Emerson Ln | $147,000 | $115 | 2004-04-26 | 2002 | 1,280 | Resale |
| 3449 Barnstaple Dr | $163,000 | $110 | 2004-04-21 | 2004 | 1,488 | New |
| 3452 Barnstaple Dr | $168,700 | $126 | 2004-04-21 | 2004 | 1,343 | New |
| 3485 Barnstaple Dr | $169,000 | $123 | 2004-04-16 | 2004 | 1,372 | New |
| 3498 Barnstaple Dr | $171,000 | $127 | 2004-04-16 | 2004 | 1,343 | New |
| 3477 Barnstaple Dr | $174,400 | $119 | 2004-04-16 | 2004 | 1,463 | New |
| 3464 Barnstaple Dr | $191,400 | $114 | 2004-04-15 | 2004 | 1,682 | New |
| 3450 Torrington Way | $165,000 | $123 | 2004-04-15 | 2000 | 1,342 | Resale |
| 3423 Barnstaple Dr | $154,000 | $120 | 2004-04-15 | 2004 | 1,285 | New |
| 3450 Saltash Ln | $178,000 | $106 | 2004-04-02 | 1999 | 1,682 | Resale |
| 3502 Barnstaple Dr | $163,000 | $111 | 2004-04-02 | 2004 | 1,462 | New |
| 3472 Barnstaple Dr | $173,500 | $118 | 2004-03-31 | 2004 | 1,471 | New |
| 3453 Barnstaple Dr | $176,000 | $123 | 2004-03-31 | 2004 | 1,435 | New |
| 3263 Emerson Ln | $147,000 | $115 | 2004-03-31 | 2002 | 1,280 | Resale |
| -- | $154,600 | -- | 2004-03-30 | 2004 | -- | New |
| 3266 Dartmouth Dr | $167,500 | $109 | 2004-03-26 | 2000 | 1,539 | Resale |
| 3355 Bodmin Moor Dr | $172,000 | $112 | 2004-03-19 | 2000 | 1,537 | Resale |
| 3238 Addison Ln | $148,500 | $119 | 2004-03-18 | 2001 | 1,249 | Resale |
| 3333 Addison Ln | $148,000 | $114 | 2004-03-17 | 2001 | 1,294 | Resale |
| 3523 Barnstaple Dr | $181,000 | $107 | 2004-03-16 | 2004 | 1,694 | New |
| 3507 Barnstaple Dr | $186,000 | $111 | 2004-03-15 | 2004 | 1,682 | New |
| 3520 Barnstaple Dr | $174,900 | $112 | 2004-03-15 | 2004 | 1,557 | New |
| 3253 Addison Ln | $150,000 | $120 | 2004-03-15 | 2000 | 1,246 | Resale |
| 3511 Barnstaple Dr | $156,000 | $112 | 2004-03-01 | 2004 | 1,398 | New |
| 3453 Saltash Ln | $159,900 | $109 | 2004-02-27 | 2000 | 1,467 | Resale |
| 3501 Torrington Way | $155,200 | $126 | 2004-02-24 | 2003 | 1,234 | New |
| 3242 Addison Ln | $141,400 | $110 | 2004-02-23 | 2001 | 1,280 | Resale |
| 3497 Barnstaple Dr | $171,000 | $115 | 2004-02-19 | 2004 | 1,483 | New |
| 3472 Exmouth Ln | $190,000 | $102 | 2004-02-18 | 2000 | 1,858 | Resale |
| 3431 Barnstaple Dr | $161,300 | $115 | 2004-01-30 | 2004 | 1,401 | New |
| 3435 Barnstaple Dr | $148,000 | $116 | 2004-01-30 | 2004 | 1,271 | New |
| 3239 Emerson Ln | $145,000 | $112 | 2004-01-30 | 2002 | 1,297 | Resale |
| 3305 Bodmin Moor Dr | $168,400 | $107 | 2004-01-30 | 2001 | 1,569 | Resale |
| 3487 Torrington Way | $168,000 | $122 | 2004-01-27 | 2004 | 1,379 | New |
| 3432 Barnstaple Dr | $158,400 | $109 | 2004-01-26 | 2004 | 1,457 | New |
| 3459 Falmouth Ct | $169,000 | $110 | 2004-01-15 | 2003 | 1,535 | New |
| 3488 Barnstaple Dr | $168,000 | $115 | 2004-01-05 | 2004 | 1,462 | New |
| 3427 Barnstaple Dr | $152,400 | $124 | 2003-12-31 | 2003 | 1,234 | New |
| 3518 Barnstaple Dr | $165,700 | $123 | 2003-12-19 | 2003 | 1,352 | New |
| 3230 Addison Ln | $130,000 | $104 | 2003-12-19 | 2001 | 1,249 | Resale |
| 3451 Falmouth Ct | $155,900 | $114 | 2003-12-15 | 2002 | 1,362 | Resale |
| 3476 Barnstaple Dr | $174,500 | $114 | 2003-12-11 | 2004 | 1,537 | New |
| 3453 Kaylee Ct | $159,500 | $109 | 2003-12-09 | 2003 | 1,462 | New |
| 3493 Barnstaple Dr | $164,700 | $110 | 2003-12-08 | 2003 | 1,491 | New |
| 3489 Barnstaple Dr | $160,300 | $107 | 2003-12-02 | 2003 | 1,502 | New |
| 3300 Addison Ln | $135,000 | $107 | 2003-11-24 | 2001 | 1,263 | Resale |
| 3250 Dartmouth Dr | $148,500 | $119 | 2003-11-19 | 1999 | 1,252 | Resale |
| 3516 Torrington Way | $153,800 | $113 | 2003-10-30 | 2003 | 1,356 | New |
| 3329 Newton Abott Dr | $146,400 | $109 | 2003-10-27 | 2003 | 1,345 | New |
| 3480 Barnstaple Dr | $168,500 | $116 | 2003-10-21 | 2003 | 1,458 | New |
| 3456 Barnstaple Dr | $165,800 | $108 | 2003-10-17 | 2003 | 1,537 | New |
| 3337 Newton Abott Dr | $147,300 | $108 | 2003-10-17 | 2003 | 1,359 | New |
| 3333 Newton Abott Dr | $147,900 | $119 | 2003-10-17 | 2003 | 1,246 | New |
| 3509 Norcross Ln | $144,000 | $112 | 2003-10-15 | 2001 | 1,286 | Resale |
| 3244 Emerson Ln | $143,500 | $111 | 2003-10-10 | 2003 | 1,297 | Resale |
| 3460 Exmouth Ln | $149,000 | $114 | 2003-10-07 | 1999 | 1,302 | Resale |
| 3201 Dartmouth Dr | $160,000 | $113 | 2003-10-03 | 2003 | 1,410 | New |
| 3227 Addison Ln | $125,000 | $100 | 2003-09-30 | 2000 | 1,246 | Resale |
| 3203 Addison Ln | $143,000 | $115 | 2003-09-29 | 2000 | 1,246 | Resale |
| 3524 Torrington Way | $137,500 | $110 | 2003-09-29 | 2003 | 1,246 | New |
| 3506 Lands End Ln | $148,700 | $111 | 2003-09-26 | 2003 | 1,345 | New |
| 3498 Lands End Ln | $147,000 | $109 | 2003-09-24 | 2003 | 1,345 | New |
| 3506 Barnstaple Dr | $148,100 | $97 | 2003-09-22 | 2003 | 1,521 | New |
| 3311 Dartmouth Dr | $170,500 | $98 | 2003-09-22 | 2001 | 1,735 | Resale |
| 3321 Newton Abott Dr | $142,100 | $115 | 2003-09-19 | 2003 | 1,234 | New |
| 3328 Newton Abott Dr | $149,400 | $111 | 2003-09-19 | 2003 | 1,351 | New |
| 3502 Lands End Ln | $150,500 | $112 | 2003-09-18 | 2003 | 1,345 | New |
| 3484 Barnstaple Dr | $186,500 | $116 | 2003-09-15 | 2003 | 1,609 | New |
| 3341 Newton Abbott Dr | $145,100 | $106 | 2003-09-12 | 2003 | 1,364 | New |
| 3520 Torrington Way | $138,900 | $102 | 2003-09-12 | 2003 | 1,364 | New |
| 3325 Newton Abott Dr | $149,200 | $110 | 2003-09-12 | 2003 | 1,359 | New |
| 3257 Bodmin Moor Dr | $164,000 | $98 | 2003-09-12 | 1999 | 1,682 | Resale |
| 3494 Lands End Ln | $153,500 | $112 | 2003-09-11 | 2003 | 1,372 | New |
| 3460 Exmouth Ln | $149,000 | $114 | 2003-09-03 | 1999 | 1,302 | Resale |
| 3491 Torrington Way | $160,300 | $99 | 2003-08-29 | 2003 | 1,617 | New |
| 3320 Newton Abott Dr | $140,500 | $112 | 2003-08-29 | 2003 | 1,249 | New |
| 3471 Torrington Way | $155,500 | $104 | 2003-08-28 | 2000 | 1,491 | Resale |
| 3518 Lands End Ln | $154,600 | $105 | 2003-08-28 | 2003 | 1,470 | New |
| 3509 Torrington Way | $137,500 | $95 | 2003-08-28 | 2003 | 1,444 | New |
| 3332 Newton Abott Dr | $139,300 | $111 | 2003-08-25 | 2003 | 1,260 | New |
| 3272 Addison Ln | $139,000 | $112 | 2003-08-22 | 2001 | 1,244 | Resale |
| 3504 Torrington Way | $140,700 | $114 | 2003-08-19 | 2003 | 1,234 | New |
| 3500 Torrington Way | $135,500 | $109 | 2003-08-15 | 2003 | 1,240 | New |
| -- | $172,500 | $103 | 2003-08-15 | 2003 | 1,682 | New |
| 3517 Torrington Way | $145,400 | $115 | 2003-08-08 | 2003 | 1,261 | New |
| 3499 Barnstaple Dr | $168,000 | $100 | 2003-08-04 | 2003 | 1,682 | New |
| 3513 Torrington Way | $142,900 | $113 | 2003-07-31 | 2003 | 1,260 | New |
| 3264 Addison Ln | $142,000 | $114 | 2003-07-31 | 2001 | 1,244 | Resale |
| 3324 Newton Abott Dr | $143,100 | $99 | 2003-07-31 | 2003 | 1,444 | New |
| 3521 Torrington Way | $147,600 | $120 | 2003-07-30 | 2003 | 1,234 | New |
| 3525 Lands End Ln | $145,300 | $113 | 2003-07-29 | 2003 | 1,285 | New |
| 3460 Kaylee Ct | $148,000 | $101 | 2003-07-29 | 2003 | 1,471 | New |
| 3251 Bodmin Moor Dr | $174,000 | $103 | 2003-07-24 | 1999 | 1,682 | Resale |
| 3209 Dartmouth Dr | $170,000 | $100 | 2003-07-18 | 1999 | 1,697 | New |
| 3508 Torrington Way | $134,000 | $106 | 2003-07-15 | 2003 | 1,260 | New |
| 3506 Torrington Way | $134,000 | $104 | 2003-07-15 | 2003 | 1,285 | New |
| 3530 Lands End Ln | $148,700 | $118 | 2003-07-10 | 2003 | 1,261 | New |
| 3505 Torrington Way | $138,000 | $86 | 2003-07-03 | 2003 | 1,596 | New |
| 3460 Barnstaple Dr | $156,000 | $109 | 2003-07-03 | 2003 | 1,430 | New |
| 3525 Torrington Way | $146,600 | $114 | 2003-07-01 | 2003 | 1,285 | New |
| 3512 Torrington Way | $141,500 | $112 | 2003-06-30 | 2003 | 1,261 | New |
| 3514 Lands End Ln | $125,000 | $85 | 2003-06-30 | 2003 | 1,479 | New |
| 3276 Addison Ln | $135,000 | $104 | 2003-06-30 | 2001 | 1,297 | Resale |
| 3533 Lands End Ln | $149,300 | $120 | 2003-06-27 | 2003 | 1,249 | New |
| 3525 Barnstaple Dr | $176,000 | $103 | 2003-06-20 | 2003 | 1,712 | New |
| 3438 Barnstaple Dr | $167,100 | $114 | 2003-06-20 | 2003 | 1,462 | New |
| 3467 Torrington Way | $143,500 | $98 | 2003-06-13 | 2001 | 1,464 | Resale |
| 3519 Barnstaple Dr | $158,900 | $114 | 2003-06-13 | 2003 | 1,392 | New |
| 3515 Lands End Ln | $152,000 | $103 | 2003-06-12 | 2003 | 1,471 | New |
| 3448 Kaylee Ct | $146,500 | $96 | 2003-06-12 | 2002 | 1,534 | Resale |
| 3510 Lands End Ln | $139,700 | $112 | 2003-06-06 | 2003 | 1,246 | New |
| 3519 Lands End Ln | $145,000 | $116 | 2003-05-30 | 2003 | 1,246 | New |
| 3534 Lands End Ln | $134,300 | $107 | 2003-05-30 | 2003 | 1,260 | New |
| 3529 Lands End Ln | $138,500 | $112 | 2003-05-30 | 2003 | 1,234 | New |
| 3351 Bodmin Moor Dr | $152,900 | $92 | 2003-05-29 | 2000 | 1,654 | Resale |
| 3465 Barnstaple Dr | $146,900 | $110 | 2003-05-29 | 2003 | 1,332 | New |
| 3521 Lands End Ln | $128,500 | $100 | 2003-05-28 | 2003 | 1,285 | New |
| 3467 Gentle Wind Way | $137,900 | $106 | 2003-05-23 | 1999 | 1,302 | New |
| 3492 Barnstaple Dr | $149,600 | $111 | 2003-05-20 | 2003 | 1,352 | New |
| 3219 Emerson Ln | $126,500 | $98 | 2003-05-19 | 2002 | 1,297 | Resale |
| 3501 Torrington Way | $127,000 | $103 | 2003-05-16 | 2003 | 1,234 | New |
| 3522 Lands End Ln | $128,700 | $96 | 2003-05-02 | 2003 | 1,345 | New |
| 3234 Addison Ln | $129,000 | $104 | 2003-04-25 | 2001 | 1,246 | Resale |
| 3334 Dartmouth Dr | $164,500 | $97 | 2003-04-25 | 2002 | 1,700 | New |
| 3333 Bodmin Moor Dr | $167,200 | $99 | 2003-04-24 | 2003 | 1,682 | New |
| 3309 Addison Ln | $130,000 | $101 | 2003-04-22 | 2001 | 1,291 | Resale |
| 3280 Addison Ln | $132,000 | $99 | 2003-04-21 | 2001 | 1,337 | Resale |
| 3296 Dartmouth Dr | $154,500 | $106 | 2003-04-21 | 2002 | 1,456 | New |
| 3526 Lands End Ln | $134,400 | $107 | 2003-04-18 | 2003 | 1,260 | New |
| 3245 Addison Ln | $128,500 | $103 | 2003-04-16 | 2000 | 1,246 | Resale |
| 3283 Emerson Ln | $121,200 | $95 | 2003-04-11 | 2002 | 1,280 | New |
| 3468 Barnstaple Dr | $137,500 | $97 | 2003-04-09 | 2003 | 1,412 | New |
| 3343 Bodmin Moor Dr | $155,500 | $109 | 2003-04-07 | 2001 | 1,426 | Resale |
| 3463 Falmouth Ct | $133,800 | $97 | 2003-03-28 | 2003 | 1,379 | New |
| 3313 Addison Ln | $127,000 | $98 | 2003-03-27 | 2001 | 1,297 | Resale |
| 3232 Bodmin Moor Dr | $140,500 | $100 | 2003-03-27 | 2001 | 1,411 | Resale |
| 3327 Dartmouth Dr | $166,900 | $100 | 2003-03-17 | 2004 | 1,661 | New |
| 3284 Emerson Ln | $124,000 | $96 | 2003-03-13 | 2003 | 1,297 | New |
| 3260 Addison Ln | $126,000 | $97 | 2003-02-24 | 2001 | 1,297 | Resale |
| 3529 Norcross Ln | $124,900 | $97 | 2003-02-14 | 2001 | 1,286 | Resale |
| 3271 Emerson Ln | $120,000 | $93 | 2003-02-05 | 2002 | 1,297 | New |
| 3267 Emerson Ln | $122,800 | $97 | 2003-01-31 | 2003 | 1,260 | New |
| 3287 Emerson Ln | $120,000 | $94 | 2003-01-31 | 2002 | 1,280 | New |
| 3279 Emerson Ln | $126,000 | $97 | 2003-01-31 | 2002 | 1,297 | New |
| 3448 Barnstaple Dr | $141,500 | $96 | 2003-01-31 | 2003 | 1,471 | New |
| 3456 Kaylee Ct | $135,000 | $93 | 2003-01-29 | 2003 | 1,444 | New |
| 3205 Dartmouth Dr | $171,600 | $103 | 2003-01-21 | 1999 | 1,668 | New |
| 3316 Emerson Ln | $123,200 | $98 | 2003-01-15 | 2003 | 1,260 | New |
| 3325 Bodmin Moor Dr | $138,000 | $99 | 2002-12-30 | 2002 | 1,387 | New |
| 3288 Emerson Ln | $124,300 | $97 | 2002-12-30 | 2002 | 1,280 | New |
| 3268 Emerson Ln | $124,300 | $97 | 2002-12-30 | 2002 | 1,280 | New |
| 3216 Emerson Ln | $126,000 | $97 | 2002-12-27 | 2003 | 1,297 | New |
| 3320 Emerson Ln | $125,300 | $97 | 2002-12-23 | 2002 | 1,297 | New |
| 3303 Emerson Ln | $118,000 | $91 | 2002-12-20 | 2002 | 1,297 | New |
| 3256 Emerson Ln | $130,100 | $100 | 2002-12-19 | 2002 | 1,297 | New |
| 3291 Emerson Ln | $122,800 | $95 | 2002-12-16 | 2002 | 1,297 | New |
| 3263 Emerson Ln | $121,800 | $95 | 2002-12-10 | 2002 | 1,280 | New |
| 3254 Dartmouth Dr | $145,000 | $95 | 2002-12-05 | 2002 | 1,531 | New |
| 3252 Addison Ln | $124,900 | $96 | 2002-11-27 | 2001 | 1,297 | Resale |
| 3275 Emerson Ln | $114,800 | $90 | 2002-11-27 | 2002 | 1,280 | New |
| 3329 Bodmin Moor Dr | $145,200 | $103 | 2002-11-26 | 2002 | 1,406 | New |
| 3295 Emerson Ln | $121,400 | $95 | 2002-11-25 | 2002 | 1,280 | New |
| 3459 Gentle Wind Way | $133,900 | $103 | 2002-11-25 | 1999 | 1,302 | Resale |
| 3252 Emerson Ln | $126,400 | $99 | 2002-11-21 | 2002 | 1,280 | New |
| 3272 Emerson Ln | $121,000 | $93 | 2002-11-15 | 2003 | 1,297 | New |
| 3326 Dartmouth Dr | $142,000 | $97 | 2002-11-08 | 2002 | 1,464 | New |
| 3304 Emerson Ln | $125,800 | $98 | 2002-10-31 | 2002 | 1,280 | New |
| 3244 Emerson Ln | $127,000 | $98 | 2002-10-31 | 2003 | 1,297 | New |
| 3459 Kaylee Ct | $156,100 | $92 | 2002-10-31 | 2002 | 1,700 | New |
| 3264 Emerson Ln | $131,800 | $102 | 2002-10-30 | 2003 | 1,297 | New |
| 3240 Emerson Ln | $118,700 | $93 | 2002-10-28 | 2002 | 1,280 | New |
| 3451 Kaylee Ct | $137,500 | $96 | 2002-10-25 | 2002 | 1,432 | New |
| 3465 Saltash Ln | $134,400 | $103 | 2002-10-25 | 2000 | 1,302 | Resale |
| 3292 Emerson Ln | $126,300 | $99 | 2002-10-15 | 2002 | 1,280 | New |
| 3211 Dartmouth Dr | $136,000 | $103 | 2002-10-11 | 1999 | 1,323 | New |
| 3315 Dartmouth Dr | $145,500 | $88 | 2002-10-08 | 2002 | 1,658 | New |
| 3236 Emerson Ln | $120,400 | $93 | 2002-10-02 | 2003 | 1,297 | New |
| 3276 Emerson Ln | $122,200 | $94 | 2002-09-30 | 2003 | 1,297 | New |
| 3280 Emerson Ln | $130,500 | $102 | 2002-09-30 | 2002 | 1,280 | New |
| 3248 Emerson Ln | $127,500 | $100 | 2002-09-27 | 2002 | 1,280 | New |
| 3220 Emerson Ln | $126,900 | $99 | 2002-09-27 | 2002 | 1,280 | New |
| 3231 Emerson Ln | $121,000 | $93 | 2002-09-24 | 2002 | 1,297 | New |
| 3341 Addison Ln | $121,600 | $94 | 2002-09-23 | 2002 | 1,297 | New |
| 3490 Lands End Ln | $141,500 | $109 | 2002-09-20 | 2002 | 1,297 | New |
| 3232 Emerson Ln | $117,500 | $92 | 2002-09-19 | 2002 | 1,280 | New |
| 3300 Emerson Ln | $124,200 | $96 | 2002-09-16 | 2003 | 1,297 | New |
| 3260 Emerson Ln | $123,900 | $97 | 2002-09-13 | 2002 | 1,280 | New |
| 3235 Addison Ln | $120,000 | $96 | 2002-09-09 | 2000 | 1,246 | Resale |
| 3200 Emerson Ln | $125,000 | $100 | 2002-08-30 | 2000 | 1,246 | Resale |
| 3226 Addison Ln | $124,100 | $100 | 2002-08-29 | 2001 | 1,246 | Resale |
| 3215 Emerson Ln | $127,500 | $98 | 2002-08-28 | 2002 | 1,297 | New |
| 3312 Emerson Ln | $123,300 | $95 | 2002-08-28 | 2002 | 1,297 | New |
| 3269 Bodmin Moor Dr | $156,900 | $93 | 2002-08-23 | 1999 | 1,682 | Resale |
| 3219 Bodmin Moor Dr | $160,000 | $93 | 2002-08-23 | 2001 | 1,714 | New |
| 3319 Emerson Ln | $123,900 | $96 | 2002-08-19 | 2002 | 1,297 | New |
| 3307 Emerson Ln | $117,200 | $92 | 2002-08-16 | 2002 | 1,280 | New |
| 3458 Torrington Way | $137,000 | $96 | 2002-08-09 | 2001 | 1,432 | Resale |
| 3321 Bodmin Moor Dr | $139,600 | $95 | 2002-08-02 | 2002 | 1,464 | New |
| 3228 Emerson Ln | $120,000 | $94 | 2002-08-02 | 2002 | 1,280 | New |
| 3227 Emerson Ln | $116,500 | $91 | 2002-08-01 | 2002 | 1,280 | New |
| -- | $122,500 | -- | 2002-08-01 | 2002 | -- | New |
| 3255 Emerson Ln | $118,900 | $93 | 2002-07-31 | 2002 | 1,280 | New |
| 3259 Emerson Ln | $128,200 | $99 | 2002-07-29 | 2002 | 1,297 | New |
| 3247 Emerson Ln | $120,000 | $94 | 2002-07-26 | 2002 | 1,280 | New |
| 3240 Bodmin Moor Dr | $129,900 | $98 | 2002-07-25 | 1999 | 1,320 | Resale |
| 3337 Bodmin Moor Dr | $148,900 | $88 | 2002-07-19 | 2002 | 1,701 | New |
| 3317 Bodmin Moor Dr | $139,000 | $98 | 2002-07-15 | 2002 | 1,417 | New |
| 3243 Emerson Ln | $125,000 | $98 | 2002-07-15 | 2002 | 1,280 | New |
| 3239 Emerson Ln | $120,200 | $93 | 2002-07-15 | 2002 | 1,297 | New |
| 3251 Emerson Ln | $124,700 | $96 | 2002-07-15 | 2002 | 1,297 | New |
| 3335 Dartmouth Dr | $132,000 | $83 | 2002-07-03 | 2002 | 1,592 | New |
| 3223 Emerson Ln | $122,300 | $96 | 2002-07-01 | 2002 | 1,280 | New |
| 3224 Emerson Ln | $119,500 | $92 | 2002-07-01 | 2002 | 1,297 | New |
| 3319 Dartmouth Dr | $133,500 | $91 | 2002-06-25 | 2001 | 1,471 | New |
| 3258 Dartmouth Dr | $140,300 | $96 | 2002-06-21 | 2003 | 1,456 | New |
| 3211 Emerson Ln | $111,000 | $86 | 2002-06-21 | 2002 | 1,297 | New |
| 3315 Emerson Ln | $114,500 | $88 | 2002-06-14 | 2002 | 1,297 | New |
| 3452 Kaylee Ct | $132,000 | $101 | 2002-06-14 | 2002 | 1,302 | New |
| 3450 Falmouth Ct | $133,400 | $95 | 2002-06-05 | 2002 | 1,410 | New |
| 3311 Dartmouth Dr | $160,000 | $92 | 2002-05-31 | 2001 | 1,735 | New |
| 3330 Dartmouth Dr | $128,000 | $89 | 2002-05-31 | 2002 | 1,432 | New |
| 3219 Emerson Ln | $116,200 | $90 | 2002-05-24 | 2002 | 1,297 | New |
| 3451 Falmouth Ct | $135,000 | $99 | 2002-05-17 | 2002 | 1,362 | New |
| 3526 Norcross Ln | $113,400 | $91 | 2002-05-01 | 2002 | 1,249 | New |
| 3457 Kaylee Ct | $139,900 | $94 | 2002-04-30 | 2002 | 1,483 | New |
| 3454 Falmouth Ct | $130,000 | $96 | 2002-04-19 | 2002 | 1,352 | New |
| 3203 Addison Ln | $123,700 | $99 | 2002-04-11 | 2000 | 1,246 | New |
| 3285 Bodmin Moor Dr | $145,900 | $80 | 2002-04-04 | 1999 | 1,828 | Resale |
| 3339 Bodmin Moor Dr | $134,500 | $97 | 2002-03-29 | 2002 | 1,384 | New |
| 3323 Dartmouth Dr | $125,000 | $85 | 2002-03-29 | 2002 | 1,464 | New |
| 3220 Addison Ln | $111,500 | $84 | 2002-03-29 | 2002 | 1,334 | New |
| 3230 Addison Ln | $112,000 | $90 | 2002-03-29 | 2001 | 1,249 | New |
| 3455 Falmouth Ct | $155,000 | $102 | 2002-03-29 | 2002 | 1,522 | New |
| 3518 Norcross Ln | $109,900 | $88 | 2002-03-25 | 2002 | 1,249 | New |
| 3448 Kaylee Ct | $132,000 | $86 | 2002-03-15 | 2002 | 1,534 | New |
| 3313 Bodmin Moor Dr | $150,000 | $87 | 2002-03-08 | 2002 | 1,717 | New |
| -- | $118,600 | -- | 2002-02-28 | 2001 | -- | New |
| 3521 Norcross Ln | $119,500 | $92 | 2002-02-28 | 2002 | 1,297 | New |
| 3301 Bodmin Moor Dr | $150,000 | $98 | 2002-02-27 | 2002 | 1,537 | New |
| 3452 Exmouth Ln | $124,000 | $95 | 2002-02-25 | 2000 | 1,304 | Resale |
| 3513 Norcross Ln | $115,700 | $92 | 2002-02-22 | 2002 | 1,262 | New |
| 3517 Norcross Ln | $118,000 | $92 | 2002-02-15 | 2002 | 1,280 | New |
| 3461 Saltash Ln | $153,000 | $94 | 2002-02-14 | 1999 | 1,623 | Resale |
| 3308 Addison Ln | $111,700 | $87 | 2002-01-29 | 2001 | 1,280 | New |
| 3280 Addison Ln | $121,900 | $91 | 2002-01-25 | 2001 | 1,337 | Resale |
| 3201 Addison Ln | $119,500 | $96 | 2002-01-15 | 2000 | 1,249 | Resale |
| -- | $120,800 | -- | 2001-12-21 | 2001 | -- | New |
| -- | $142,300 | -- | 2001-12-20 | 2001 | -- | New |
| 3307 Dartmouth Dr | $137,100 | $86 | 2001-12-20 | 2001 | 1,597 | New |
| 3209 Addison Ln | $119,000 | $96 | 2001-12-14 | 2000 | 1,246 | New |
| 3313 Addison Ln | $117,500 | $91 | 2001-12-07 | 2001 | 1,297 | New |
| 3529 Norcross Ln | $119,700 | $93 | 2001-12-05 | 2001 | 1,286 | New |
| 3292 Dartmouth Dr | $123,500 | $95 | 2001-11-30 | 2001 | 1,304 | New |
| 3255 Bodmin Moor Dr | $143,500 | $82 | 2001-11-30 | 1999 | 1,745 | Resale |
| -- | $112,000 | -- | 2001-11-21 | 2001 | -- | New |
| 3316 Addison Ln | $118,100 | $91 | 2001-11-20 | 2001 | 1,292 | New |
| 3333 Addison Ln | $119,500 | $92 | 2001-11-19 | 2001 | 1,294 | New |
| 3337 Addison Ln | $121,500 | $100 | 2001-11-16 | 2001 | 1,220 | New |
| 3537 Norcross Ln | $119,700 | $93 | 2001-11-15 | 2001 | 1,286 | New |
| -- | $116,200 | -- | 2001-11-05 | 2001 | -- | New |
| -- | $113,900 | -- | 2001-10-04 | 2001 | -- | New |
| -- | $109,900 | -- | 2001-09-28 | 2001 | -- | New |
| -- | $112,900 | -- | 2001-09-28 | 2001 | -- | New |
| -- | $113,700 | -- | 2001-09-28 | 2001 | -- | New |
| 3253 Dartmouth Dr | $142,100 | $87 | 2001-09-28 | 2001 | 1,633 | New |
| -- | $116,800 | -- | 2001-09-21 | 2001 | -- | New |
| -- | $119,400 | -- | 2001-09-19 | 2001 | -- | New |
| -- | $122,500 | -- | 2001-09-17 | 2001 | -- | New |
| -- | $111,600 | -- | 2001-08-31 | 2001 | -- | New |
| -- | $113,200 | -- | 2001-08-31 | 2001 | -- | New |
| 3257 Bodmin Moor Dr | $146,900 | $87 | 2001-08-30 | 1999 | 1,682 | Resale |
| -- | $113,100 | -- | 2001-08-29 | 2001 | -- | New |
| -- | $110,000 | -- | 2001-08-17 | 2001 | -- | New |
| 3268 Addison Ln | $113,100 | $87 | 2001-08-15 | 2001 | 1,297 | New |
| 3260 Addison Ln | $117,500 | $91 | 2001-08-06 | 2001 | 1,297 | New |
| -- | $119,600 | -- | 2001-08-04 | 2001 | -- | New |
| -- | $115,000 | -- | 2001-07-31 | 2001 | -- | New |
| -- | $147,000 | -- | 2001-07-31 | 2001 | -- | New |
| 3475 Torrington Way | $133,300 | $106 | 2001-07-27 | 2001 | 1,254 | New |
| 3305 Bodmin Moor Dr | $133,000 | $85 | 2001-07-26 | 2001 | 1,569 | New |
| -- | $113,300 | -- | 2001-07-25 | 2001 | -- | New |
| 3252 Addison Ln | $118,900 | $92 | 2001-07-17 | 2001 | 1,297 | New |
| -- | $113,300 | -- | 2001-07-12 | 2001 | -- | New |
| -- | $107,500 | -- | 2001-06-29 | 2001 | -- | New |
| 3462 Torrington Way | $128,000 | $91 | 2001-06-29 | 2001 | 1,400 | New |
| 3276 Addison Ln | $109,900 | $85 | 2001-06-25 | 2001 | 1,297 | New |
| 3272 Addison Ln | $113,100 | $91 | 2001-05-31 | 2001 | 1,244 | New |
| 3264 Addison Ln | $118,300 | $95 | 2001-05-30 | 2001 | 1,244 | New |
| 3256 Addison Ln | $103,400 | $83 | 2001-05-29 | 2001 | 1,244 | New |
| 3262 Dartmouth Dr | $132,600 | $98 | 2001-05-24 | 2001 | 1,354 | New |
| 3280 Dartmouth Dr | $132,500 | $95 | 2001-05-24 | 2001 | 1,388 | New |
| 3300 Dartmouth Dr | $155,500 | $94 | 2001-05-24 | 2001 | 1,661 | New |
| 3226 Addison Ln | $110,000 | $88 | 2001-05-21 | 2001 | 1,246 | New |
| 3458 Saltash Ln | $152,000 | $81 | 2001-05-17 | 2000 | 1,877 | Resale |
| 3244 Addison Ln | $108,500 | $84 | 2001-05-11 | 2001 | 1,297 | New |
| 3232 Bodmin Moor Dr | $125,500 | $89 | 2001-04-27 | 2001 | 1,411 | New |
| 3224 Addison Ln | $108,000 | $86 | 2001-04-27 | 2001 | 1,249 | New |
| 3234 Addison Ln | $106,700 | $86 | 2001-04-20 | 2001 | 1,246 | New |
| 3248 Addison Ln | $109,400 | $87 | 2001-04-20 | 2001 | 1,258 | New |
| 3257 Addison Ln | $108,500 | $87 | 2001-04-17 | 2001 | 1,249 | New |
| 3238 Addison Ln | $104,900 | $84 | 2001-04-16 | 2001 | 1,249 | New |
| 3223 Bodmin Moor Dr | $130,000 | $88 | 2001-04-12 | 2001 | 1,474 | New |
| 3242 Addison Ln | $106,500 | $83 | 2001-04-06 | 2001 | 1,280 | New |
| 3235 Addison Ln | $109,000 | $87 | 2001-04-05 | 2000 | 1,246 | Resale |
| 3304 Dartmouth Dr | $120,000 | $85 | 2001-03-30 | 2001 | 1,411 | New |
| 3280 Addison Ln | $111,500 | $83 | 2001-03-29 | 2001 | 1,337 | New |
| 3465 Exmouth Ln | $119,900 | $83 | 2001-03-23 | 1999 | 1,444 | Resale |
| 3467 Torrington Way | $122,900 | $84 | 2001-03-22 | 2001 | 1,464 | New |
| 3458 Torrington Way | $129,900 | $91 | 2001-03-16 | 2001 | 1,432 | New |
| -- | $132,900 | -- | 2001-03-16 | 2001 | -- | New |
| 3249 Addison Ln | $109,200 | $87 | 2001-03-09 | 2001 | 1,249 | New |
| 3222 Addison Ln | $109,900 | $88 | 2001-02-28 | 2001 | 1,246 | New |
| 3288 Dartmouth Dr | $147,100 | $87 | 2001-02-21 | 2001 | 1,682 | New |
| 3289 Bodmin Moor Dr | $130,000 | $100 | 2001-02-21 | 2000 | 1,302 | New |
| 3342 Dartmouth Dr | $144,500 | $86 | 2001-02-09 | 2001 | 1,686 | New |
| -- | $157,800 | -- | 2001-01-29 | 2000 | -- | New |
| 3225 Addison Ln | $109,000 | $87 | 2001-01-19 | 2001 | 1,249 | New |
| 3309 Bodmin Moor Dr | $141,400 | $83 | 2001-01-05 | 2001 | 1,696 | New |
| -- | $107,000 | -- | 2000-12-22 | 2000 | -- | New |
| -- | $117,500 | -- | 2000-12-22 | 2000 | -- | New |
| 3456 Gentle Wind Way | $129,900 | $85 | 2000-12-20 | 1999 | 1,535 | Resale |
| -- | $102,600 | -- | 2000-12-15 | 2000 | -- | New |
| -- | $123,500 | -- | 2000-12-15 | 2000 | -- | New |
| -- | $127,000 | -- | 2000-12-15 | 2000 | -- | New |
| -- | $103,000 | -- | 2000-12-11 | 2000 | -- | New |
| -- | $113,400 | -- | 2000-12-11 | 2000 | -- | New |
| -- | $104,100 | -- | 2000-12-07 | 2000 | -- | New |
| -- | $108,500 | -- | 2000-12-01 | 2000 | -- | New |
| -- | $109,000 | -- | 2000-11-30 | 2000 | -- | New |
| -- | $111,000 | -- | 2000-11-29 | 2000 | -- | New |
| -- | $103,900 | -- | 2000-11-21 | 2000 | -- | New |
| 3460 Gentle Wind Way | $116,900 | $90 | 2000-11-21 | 2000 | 1,304 | New |
| -- | $99,900 | -- | 2000-11-15 | 2000 | -- | New |
| -- | $141,000 | -- | 2000-11-14 | 2000 | -- | New |
| -- | $131,000 | -- | 2000-11-09 | 2000 | -- | New |
| -- | $107,000 | -- | 2000-10-27 | 2000 | -- | New |
| -- | $106,000 | -- | 2000-10-23 | 2000 | -- | New |
| -- | $139,600 | -- | 2000-10-20 | 2000 | -- | New |
| -- | $133,400 | -- | 2000-10-12 | 2000 | -- | New |
| -- | $107,100 | -- | 2000-10-10 | 2000 | -- | New |
| -- | $102,700 | -- | 2000-10-05 | 2000 | -- | New |
| 3458 Saltash Ln | $134,300 | $72 | 2000-10-05 | 2000 | 1,877 | New |
| -- | $105,800 | -- | 2000-10-03 | 2000 | -- | New |
| -- | $149,200 | -- | 2000-10-03 | 2000 | -- | New |
| -- | $101,500 | -- | 2000-09-29 | 2000 | -- | New |
| -- | $106,000 | -- | 2000-09-28 | 2000 | -- | New |
| -- | $105,000 | -- | 2000-09-27 | 2000 | -- | New |
| -- | $100,200 | -- | 2000-09-20 | 2000 | -- | New |
| -- | $102,800 | -- | 2000-09-20 | 2000 | -- | New |
| -- | $125,200 | -- | 2000-09-18 | 2000 | -- | New |
| -- | $119,100 | -- | 2000-09-14 | 2000 | -- | New |
| -- | $109,000 | -- | 2000-08-31 | 2000 | -- | New |
| -- | $133,500 | -- | 2000-08-30 | 2000 | -- | New |
| -- | $131,200 | -- | 2000-07-28 | 2000 | -- | New |
| -- | $131,900 | -- | 2000-07-28 | 2000 | -- | New |
| 3453 Saltash Ln | $121,300 | $83 | 2000-07-25 | 2000 | 1,467 | New |
| -- | $120,900 | -- | 2000-07-14 | 2000 | -- | New |
| -- | $134,300 | -- | 2000-07-14 | 2000 | -- | New |
| -- | $109,400 | -- | 2000-06-15 | 2000 | -- | New |
| 3465 Saltash Ln | $118,100 | $91 | 2000-06-15 | 2000 | 1,302 | New |
| 3466 Saltash Ln | $121,300 | $79 | 2000-06-05 | 2000 | 1,535 | New |
| -- | $133,100 | -- | 2000-06-01 | 2000 | -- | New |
| -- | $136,000 | -- | 2000-05-25 | 2000 | -- | New |
| 3266 Dartmouth Dr | $121,500 | $79 | 2000-05-05 | 2000 | 1,539 | New |
| 3461 Exmouth Ln | $114,000 | $88 | 2000-04-14 | 2000 | 1,302 | New |
| 3228 Bodmin Moor Dr | $113,300 | $87 | 2000-04-13 | 2000 | 1,302 | New |
| 3469 Saltash Ln | $126,900 | $82 | 2000-04-03 | 2000 | 1,555 | New |
| 3452 Exmouth Ln | $114,600 | $88 | 2000-03-31 | 2000 | 1,304 | New |
| 3462 Saltash Ln | $111,000 | $79 | 2000-03-23 | 2000 | 1,408 | New |
| 3452 Gentle Wind Way | $146,000 | $89 | 2000-03-13 | 2000 | 1,646 | New |
| 3231 Bodmin Moor Dr | $126,000 | $98 | 2000-02-29 | 2000 | 1,282 | New |
| 3468 Exmouth Ln | $111,700 | $68 | 2000-02-23 | 2000 | 1,638 | New |
| -- | $128,000 | -- | 2000-02-22 | 1999 | -- | New |
| 3472 Exmouth Ln | $138,000 | $74 | 2000-02-11 | 2000 | 1,858 | New |
| 3235 Bodmin Moor Dr | $115,000 | $89 | 2000-02-08 | 2000 | 1,295 | New |
| 3270 Dartmouth Dr | $115,100 | $65 | 2000-01-28 | 1999 | 1,766 | New |
| 3463 Gentle Wind Way | $134,100 | $79 | 2000-01-28 | 2000 | 1,690 | New |
| 3247 Bodmin Moor Dr | $115,200 | $88 | 2000-01-19 | 2000 | 1,302 | New |
| -- | $115,000 | -- | 2000-01-11 | 1999 | -- | New |
| -- | $136,500 | -- | 2000-01-05 | 1999 | -- | New |
| -- | $135,700 | -- | 1999-12-30 | 1999 | -- | New |
| -- | $113,500 | -- | 1999-12-22 | 1999 | -- | New |
| -- | $118,500 | -- | 1999-12-22 | 1999 | -- | New |
| -- | $122,600 | -- | 1999-12-22 | 1999 | -- | New |
| -- | $136,500 | -- | 1999-12-16 | 1999 | -- | New |
| -- | $142,800 | -- | 1999-12-16 | 1999 | -- | New |
| -- | $109,500 | -- | 1999-12-08 | 1999 | -- | New |
| -- | $118,100 | -- | 1999-12-06 | 1999 | -- | New |
| -- | $133,000 | -- | 1999-12-03 | 1999 | -- | New |
| -- | $119,700 | -- | 1999-11-30 | 1999 | -- | New |
| -- | $114,000 | -- | 1999-11-15 | 1999 | -- | New |
| -- | $134,500 | -- | 1999-11-12 | 1999 | -- | New |
| -- | $110,400 | -- | 1999-11-05 | 1999 | -- | New |
| -- | $131,900 | -- | 1999-11-05 | 1999 | -- | New |
| -- | $102,700 | -- | 1999-10-29 | 1999 | -- | New |
| -- | $128,500 | -- | 1999-10-29 | 1999 | -- | New |
| -- | $106,000 | -- | 1999-10-28 | 1999 | -- | New |
| -- | $117,800 | -- | 1999-10-27 | 1999 | -- | New |
| -- | $118,700 | -- | 1999-10-20 | 1999 | -- | New |
| -- | $142,800 | -- | 1999-10-20 | 1999 | -- | New |
| -- | $135,000 | -- | 1999-09-28 | 1999 | -- | New |
| -- | $133,000 | -- | 1999-09-24 | 1999 | -- | New |
| -- | $142,200 | -- | 1999-09-24 | 1999 | -- | New |
| -- | $117,000 | -- | 1999-09-20 | 1999 | -- | New |
| -- | $109,600 | -- | 1999-09-15 | 1999 | -- | New |
| -- | $128,000 | -- | 1999-09-09 | 1999 | -- | New |
| -- | $121,800 | -- | 1999-09-02 | 1999 | -- | New |
| -- | $113,400 | -- | 1999-08-30 | 1999 | -- | New |
| -- | $106,400 | -- | 1999-08-06 | 1999 | -- | New |
| -- | $112,200 | -- | 1999-08-06 | 1999 | -- | New |
| -- | $107,300 | -- | 1999-08-02 | 1999 | -- | New |
| -- | $115,000 | -- | 1999-07-20 | 1999 | -- | New |
| -- | $128,400 | -- | 1999-07-01 | 1999 | -- | New |
| -- | $112,500 | -- | 1999-06-30 | 1999 | -- | New |
| -- | $142,500 | -- | 1999-06-30 | 1999 | -- | New |
| -- | $114,800 | -- | 1999-06-23 | 1999 | -- | New |