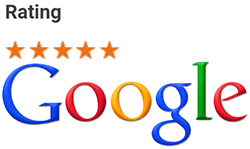 I chose Joe Manausa after conducting my own research and spending several hours on their website. I was convinced they were the best and I was not wrong! Joe Manausa's team of people are phoneminal! Selling and then buying new real estate is probably one of the hardest things you'll ever do. It's harrowing, gut wrenching, stressful, exhausting and when successful it's elating! With Manausa you don't get one real estate agent, you literally get a team of people! At any given moment I had at least three people I could call for help! They are the best! They answer questions, encourage and motivate. They advise and counsel. They offer hope and encouragement. A realtor has a tough job! They are not just buying and selling real estate, they are holding the hands of scared people making the biggest financial transaction of their life. Everyone is honest and caring. The individuals I worked with were amazing!
Maggie is the most wonderful encourager with the most fantastic tell-it-like-it-is sayings. Every time I called Maggie frustrated, stressed or upset, she had me laughing and smiling in minutes. If I could give Maddie 42 stars I'd give her 43! She is relentless in her pursuit of keeping her clients happy, well informed and encouraged! She is literally there day or night! She was my "therapist" through this whole process. She told me multiple times, "If you need anything, anytime, call me!". She meant it. I can not imagine going through this process without her! She is truly your best ally!
John B. Is also fantastic! Only once in the 842 times (a slight exaggeration, lol) I called did he not answer, but he sent a text immediately that said he was on the other line and to text him what I needed. He is serious but he gets stuff done. He has all of the answers and if he doesn't, he gets it in a couple of minutes. He cares about your needs and gives you a the shoves of reality you need to stay on target. I felt truly supported by John. His motto was ask me anything anytime! His advice and expertise are invaluable! He answered emails at 7:00 am on a Saturday and 11:30 pm on a Wednesday. He is 100% there for you. You will feel as though you are his only client.
To be sure I am propbably a rather demanding client but it never once phased them. They never left me waiting or wanting. I never felt alone or that my concerns were trivial. I cannot imagine for one second that there is a better team to sell your house with in all the world. As far as results? I was assured they'd sell my house in two weeks. It hit the market and sold within 13 days. If you like customer service, results, honesty, kept promises and unflinching support use Manausa!
As for the new house, I worked with Alex who is also a wonderful, knowledgeable guy. His laid back deamonor is calming and reassuring. He works tirelessly to help you get what you need. He makes everything seem as if it will all work out. He is strategic in getting you where you want to be and ensuring you get the home you really want. He is supportive but never pushy. He also has the contacts you need to help you get the financing and inspections you need. His advice is spot-on!
All in all, I would recommend Joe Manausa 1000%. I had high expectations and this team surpassed them all! You don't need to shop around or think about it. If you want to buy or sell a house in the Tallahassee area, use Manausa. You won't be disappointed!