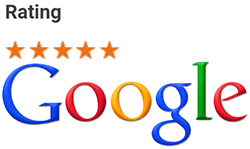 This review is for Kevin Milligan at Manausa Realty.
I am a young widow with an 11 month old baby. I live in Atlanta, but decided to relocate to Tallahassee after my husband's death. My sister attends FSU, and this way I wouldn't live alone. It was my first time purchasing a home. I know absolutely nothing about realty, and had no idea how intensive the process is. Kevin was my saving grace.
I had several recommendations for realtors in the Tallahassee area sent to me by family. I decided to do my own research and came upon these reviews for Manausa Realty. I noticed that they were overwhelmingly positive and many of them were about a realtor named Kevin. I decided to give him a call. Now, I wasn't purchasing a particularly expensive house, and I'm very young. That combination would usually make me a less than desirable client, or at least less of a priority. Right away, I felt like a VIP client. I felt very comfortable that he would actually do real work FOR me, and for my interests, not his.
I can't describe to you how wonderful he is. He was in CONSTANT communication with me from start to finish, even when I had anxieties about the closing very late at night. He was well-researched on the homes he showed us, and I could tell he had actually put in work to find us a good fit. He was there for me every step of the way, and even took care of things that aren't necessarily the realtors responsibility. He made my life, and the purchase of this house, exponentially easier on me. I compare him to the other professionals employed throughout the process of buying the house, and the difference is stark. My mom, who has bought some 13 houses, was beyond impressed with him. It seems Kevin takes the dedication and commitment involved in being a member of the Navy and applies it to his job as a realtor.
There are really no words for me to describe how much I would recommend him. Really, he was fabulous. When our closing had a very slight hiccup (100% not his fault), we had to beg him to leave for the beach vacation with his wife that he was getting more and more late for. We were in the capable hands of Danny Manausa and the team at Manausa Law, but Kevin was determined to be there for us.
I feel like people reading this are going to think this review is too good to be true, but I can't tell you how grateful I am to Kevin and what a great person and realtor he is. I don't even understand how he can take such care and time for each individual client. I felt like his top priority. He is now my realtor for life!