Bull Run
The Bull Run neighborhood is located at the intersection of Thomasville Road and Kerry Forest Parkway. It is only a few miles from downtown and also conveniently located close to shopping, restaurants, "A" rated schools, and much more.
Bull Run
December 1, 2023
Under Contract 2515 Dahlgren Ct
Tallahassee, FL 32312
Under Contract 2549 Ulysses Rd
Tallahassee, FL 32312
About Bull Run
In this newer, yet established community of several hundred homes, residents will drive down roads named after major Civil War battles. The prices in this neighborhood range from $300,000 to $600,000 and the square footage ranges from 1,700 to 4,000. Their lots also vary in size but most offer plenty of room for backyard barbeques and other get togethers.
Bull Run is perfect for active residents as it includes bike lanes, sidewalks, and winding roads. It offers some of the highest rated schools in the area. The neighborhood is zoned for: Hawks Rise Elementary School, Deerlake Middle School, and Chiles High School.
It is also only minutes away from recreational facilities and local parks. Some of the parks in the area are: Lake Overstreet State Park, Elinor Klapp-Phipps Park and Maclay Gardens. These parks give residents the option to bike, jog or even horseback ride. The Red Hills Horse Trials are also hosted in the area each year. There are also tennis courts, baseball fields, and soccer fields only a few miles away.
The neighborhood is in close proximity to the Kerry Forest Shopping Center, the Bannerman Shopping Center and the Village Square Shopping Center, which have plenty of shopping and entertainment options.
Joe will sell your house in 4 to 14 days!
Ask him to show you how!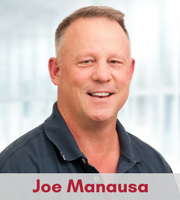 The National Association of REALTORS conducted a survey and found that 72% of home sellers hired the first agent they interviewed.
Maybe that is why so many sellers fail to sell on their first attempt, or even worse, sell their home for less than they would get had they used a strong, digital home selling plan. It doesn't have to be that hard, and you don't have to give your home away either! Let Joe help.
Tell Joe who you are, he'll reach out to you to set up a time to simply talk about the sale of your home. No strings attached, use Joe Manausa Real Estate to start your home selling preparation, you'll be glad you did!
Bull Run Home Prices
Average home prices are on the rise in Bull Run.

Bull Run Home Values
Bull Run home values have risen slightly in 2017.
Bull Run Home Sizes
The average home size sold in Bull Run typically falls in a range of 2,000 to 2,300 square feet.
Bull Run Home Sales
The following list shows more than 590 home sales in Bull Run dating back to 2005, which was the first year homes were for sale in the neighborhood.
| Address | Price | Price/SQF | Closing Date | Year Built | SQF | Sale Type |
| --- | --- | --- | --- | --- | --- | --- |
| 2583 Ulysses Road | $488,000 | $235 | 2023-11-09 | 2010 | 2,074 | Resale |
| 2567 Carthage Lane | $539,500 | $242 | 2023-11-03 | 2012 | 2,225 | Resale |
| 5655 Tecumseh Drive | $476,500 | $206 | 2023-10-31 | 2006 | 2,316 | Resale |
| 2575 Manassas Way | $486,000 | $230 | 2023-08-23 | 2008 | 2,117 | Resale |
| 5624 Tecumseh Drive | $465,000 | $196 | 2023-08-21 | 2006 | 2,373 | Resale |
| 2583 Halleck Lane | $453,000 | $225 | 2023-07-27 | 2012 | 2,017 | Resale |
| 2504 Ulysses Road | $470,000 | $224 | 2023-06-30 | 2010 | 2,094 | Resale |
| 5774 Farnsworth Dr | $662,500 | $243 | 2023-06-23 | 2017 | 2,725 | Resale |
| 2612 Antietam Trail | $597,300 | $217 | 2023-05-30 | 2005 | 2,751 | Resale |
| 2688 Breton Ridge Drive | $610,000 | $232 | 2023-04-11 | 2006 | 2,626 | Resale |
| 5705 Groveton Ct. | $597,000 | $237 | 2023-04-03 | 2016 | 2,519 | Resale |
| 2612 Manassas Way | $475,000 | $225 | 2023-03-31 | 2013 | 2,110 | Resale |
| 2594 Farragut Way | $460,000 | $228 | 2023-03-31 | 2012 | 2,017 | Resale |
| 5664 Burnside Circle | $489,900 | $232 | 2023-03-27 | 2007 | 2,113 | Resale |
| 5868 Dahlgren Trail | $500,000 | $218 | 2023-01-26 | 2015 | 2,289 | Resale |
| 2546 Manassas Way | $425,000 | $232 | 2023-01-12 | 2009 | 1,831 | Resale |
| 2574 Halleck Lane | $463,800 | $229 | 2022-11-28 | 2010 | 2,023 | Resale |
| 5833 Dahlgren Trail | $450,000 | $240 | 2022-11-28 | 2016 | 1,878 | Resale |
| 2500 Ulysses Road | $560,000 | $215 | 2022-11-16 | 2015 | 2,605 | Resale |
| 5708 Sumter Hill Ln | $365,000 | $193 | 2022-10-28 | 2012 | 1,882 | Resale |
| 2533 Lagrange Trail | $460,000 | $222 | 2022-10-06 | 2010 | 2,074 | Resale |
| 2505 Spotsylvania Court | $440,000 | $228 | 2022-10-05 | 2016 | 1,932 | Resale |
| 5654 Burnside Circle | $460,000 | $200 | 2022-09-23 | 2006 | 2,301 | Resale |
| 5659 Tecumseh Drive | $425,000 | $187 | 2022-08-31 | 2006 | 2,270 | Resale |
| 5655 Tecumseh Drive | $445,000 | $192 | 2022-08-08 | 2006 | 2,316 | Resale |
| 5721 Roanoke Trail | $639,900 | $238 | 2022-07-29 | 2006 | 2,688 | Resale |
| 2547 Bennits Mill Way | $495,500 | $209 | 2022-07-08 | 2009 | 2,376 | Resale |
| 2543 Halleck Lane | $447,000 | $246 | 2022-06-23 | 2008 | 1,814 | Resale |
| 5653 Burnside Circle | $515,000 | $244 | 2022-06-08 | 2006 | 2,113 | Resale |
| 2527 Dahlgren Ct | $615,000 | $240 | 2022-05-31 | 2015 | 2,560 | Resale |
| 5726 Roanoke Trail | $632,900 | $226 | 2022-05-26 | 2005 | 2,799 | Resale |
| 2586 Halleck Lane | $386,000 | $229 | 2022-05-10 | 2009 | 1,685 | Resale |
| 5686 Burnside Circle | $475,000 | $207 | 2022-05-05 | 2007 | 2,293 | Resale |
| 5641 Ringold Lane | $456,000 | $220 | 2022-04-29 | 2011 | 2,074 | Resale |
| 5686 Burnside Cir | $475,000 | $207 | 2022-04-29 | 2007 | 2,293 | Resale |
| 2545 Ulysses Road | $445,500 | $232 | 2022-04-18 | 2012 | 1,923 | Resale |
| 2624 Manassas Way | $450,000 | $213 | 2022-04-15 | 2013 | 2,110 | Resale |
| 5698 Burnside Circle | $434,900 | $211 | 2022-03-21 | 2007 | 2,058 | Resale |
| 2628 Manassas Way | $449,900 | $239 | 2022-03-18 | 2013 | 1,882 | Resale |
| 2619 Opequon Bend | $442,500 | $240 | 2022-03-16 | 2012 | 1,840 | Resale |
| 5848 Appomattox Court | $498,000 | $239 | 2022-03-11 | 2009 | 2,085 | Resale |
| 2530 Bennits Mill Way | $450,000 | $216 | 2022-03-08 | 2007 | 2,081 | Resale |
| 5829 Dahlgren Trail | $489,000 | $221 | 2022-03-04 | 2015 | 2,210 | Resale |
| 5795 Farnsworth Drive | $1,150,000 | $276 | 2022-02-15 | 2020 | 4,174 | Resale |
| 2600 Opequon Bend | $392,900 | $220 | 2022-02-14 | 2009 | 1,785 | Resale |
| 2629 Antietam Trail | $537,500 | $215 | 2022-01-14 | 2014 | 2,499 | Resale |
| 2538 Bennits Mill Way | $475,000 | $216 | 2021-12-30 | 2012 | 2,200 | Resale |
| 2720 Breton Ridge Drive | $575,000 | $206 | 2021-12-17 | 2007 | 2,795 | Resale |
| 5849 Appomattox Court | $410,000 | $223 | 2021-12-13 | 2008 | 1,842 | Resale |
| 5655 Tecumseh Drive | $435,000 | $188 | 2021-11-24 | 2006 | 2,316 | Resale |
| 2565 Ulysses Road | $444,900 | $234 | 2021-11-19 | 2008 | 1,898 | Resale |
| 2680 Breton Ridge Drive | $530,000 | $203 | 2021-11-09 | 2012 | 2,616 | Resale |
| 2626 Farragut Way | $439,000 | $206 | 2021-11-03 | 2013 | 2,133 | Resale |
| 2637 Manassas Way | $420,000 | $195 | 2021-10-22 | 2008 | 2,159 | Resale |
| 5743 Farnsworth Court | $995,000 | $276 | 2021-10-15 | 2010 | 3,610 | Resale |
| 2533 Carthage Lane | $420,000 | $203 | 2021-10-05 | 2008 | 2,072 | Resale |
| 5777 Farnsworth Drive | $759,900 | $275 | 2021-09-29 | 2016 | 2,760 | Resale |
| 5619 Tecumseh | $410,000 | $204 | 2021-09-20 | 2007 | 2,008 | Resale |
| 5878 Halleck Court | $455,000 | $199 | 2021-09-07 | 2014 | 2,284 | Resale |
| 2665 Breton Ridge Drive | $480,000 | $194 | 2021-08-23 | 2007 | 2,471 | Resale |
| 2514 Lagrange Trail | $440,000 | $190 | 2021-08-13 | 2008 | 2,320 | Resale |
| 5878 Halleck Ct | $455,000 | $197 | 2021-08-06 | 2014 | 2,305 | Resale |
| 2514 Lagrange Trl | $440,000 | $189 | 2021-07-23 | 2008 | 2,320 | Resale |
| 2632 Manassas Way | $440,000 | $207 | 2021-07-16 | 2014 | 2,121 | Resale |
| 5858 Dahlgren Trail | $440,000 | $213 | 2021-07-16 | 2015 | 2,067 | Resale |
| 5729 Roanoke Trail | $545,000 | $185 | 2021-07-15 | 2006 | 2,941 | Resale |
| 2640 Manassas Way | $425,000 | $207 | 2021-07-15 | 2011 | 2,052 | Resale |
| 2588 Ulysses Road | $450,000 | $202 | 2021-07-09 | 2007 | 2,228 | Resale |
| 2537 Ulysses Road | $370,000 | $220 | 2021-06-24 | 2011 | 1,679 | Resale |
| 5640 Burnside Circle | $422,500 | $168 | 2021-06-22 | 2006 | 2,510 | Resale |
| 5635 Burnside Circle | $439,000 | $195 | 2021-06-08 | 2006 | 2,252 | Resale |
| 2533 Lagrange Trail | $421,000 | $203 | 2021-05-24 | 2010 | 2,074 | Resale |
| 2601 Antietam Trail | $675,000 | $225 | 2021-05-18 | 2019 | 2,998 | Resale |
| 5700 Sumter Hill Lane | $460,000 | $199 | 2021-05-17 | 2017 | 2,316 | Resale |
| 5864 Dahlgren Trail | $415,000 | $196 | 2021-05-07 | 2015 | 2,121 | Resale |
| 2603 Ulysses Rd | $392,500 | $171 | 2021-05-07 | 2007 | 2,293 | Resale |
| 2576 Ulysses Road | $401,000 | $186 | 2021-04-30 | 2009 | 2,160 | Resale |
| 2530 Carthage Lane | $405,000 | $164 | 2021-04-15 | 2010 | 2,473 | Resale |
| 2546 Bennitt'S Mill Way | $505,000 | $168 | 2021-03-25 | 2007 | 3,003 | Resale |
| 2594 Manassas Way | $375,000 | $206 | 2021-03-10 | 2013 | 1,822 | Resale |
| 5660 Burnside Circle | $399,667 | $173 | 2021-03-02 | 2006 | 2,314 | Resale |
| 2622 Opequon Bend | $360,000 | $204 | 2021-02-05 | 2013 | 1,766 | Resale |
| 5719 Farnsworth Drive | $615,000 | $218 | 2020-12-18 | 2020 | 2,827 | New |
| 5847 Dahlgren Trail | $388,600 | $196 | 2020-12-18 | 2015 | 1,981 | Resale |
| 2604 Antietam Trail | $460,000 | $198 | 2020-12-17 | 2005 | 2,325 | Resale |
| 2549 Halleck Lane | $370,000 | $179 | 2020-12-14 | 2008 | 2,068 | Resale |
| 5620 Tecumseh Drive | $367,000 | $162 | 2020-12-03 | 2006 | 2,270 | Resale |
| 2570 Carthage Lane | $405,000 | $205 | 2020-12-02 | 2012 | 1,972 | Resale |
| 2550 Lagrange Trail | $398,000 | $165 | 2020-11-24 | 2008 | 2,414 | Resale |
| 2543 Halleck Lane | $355,000 | $196 | 2020-11-20 | 2008 | 1,814 | Resale |
| 5825 Dahlgren Trail | $405,000 | $178 | 2020-11-20 | 2014 | 2,278 | Resale |
| 5809 Dahlgren Trail | $485,000 | $175 | 2020-10-30 | 2016 | 2,769 | Resale |
| 2611 Ulysses Road | $339,900 | $193 | 2020-10-28 | 2010 | 1,761 | Resale |
| 2621 Farragut Way | $412,000 | $185 | 2020-10-26 | 2013 | 2,231 | Resale |
| 5711 Sumter Hill Lane | $351,000 | $183 | 2020-09-30 | 2016 | 1,913 | Resale |
| 5868 Dahlgren Trail | $423,900 | $185 | 2020-09-28 | 2015 | 2,289 | Resale |
| 5829 Dahlgren Trail | $398,000 | $180 | 2020-09-25 | 2015 | 2,210 | Resale |
| 2534 Manassas Way | $375,000 | $181 | 2020-09-25 | 2009 | 2,070 | Resale |
| 2608 Ulysses Road | $352,900 | $186 | 2020-09-21 | 2006 | 1,899 | Resale |
| 2618 Farragut Way | $335,000 | $162 | 2020-09-18 | 2013 | 2,067 | Resale |
| 2600 Opequon Bend | $340,000 | $190 | 2020-09-17 | 2009 | 1,785 | Resale |
| 2624 Antietam Trail | $490,000 | $180 | 2020-09-15 | 2013 | 2,718 | Resale |
| 2548 Carthage Lane | $424,900 | $189 | 2020-08-31 | 2016 | 2,247 | Resale |
| 2579 Halleck Lane | $380,000 | $182 | 2020-08-31 | 2012 | 2,090 | Resale |
| 5658 Burnside Circle | $339,900 | $179 | 2020-08-28 | 2006 | 1,899 | Resale |
| 5876 Dahlgren Trail | $579,700 | $178 | 2020-08-14 | 2015 | 3,257 | Resale |
| 2515 Dahlgren Court | $355,000 | $189 | 2020-07-31 | 2014 | 1,874 | Resale |
| 2619 Ulysses Road | $345,000 | $152 | 2020-07-31 | 2006 | 2,268 | Resale |
| 2627 Ulysses Road | $352,500 | $146 | 2020-07-24 | 2006 | 2,416 | Resale |
| 2594 Farragut Way | $348,000 | $173 | 2020-07-13 | 2012 | 2,017 | Resale |
| 5851 Dahlgren Trail | $421,900 | $186 | 2020-06-29 | 2014 | 2,265 | Resale |
| 5853 Appomattox Court | $349,000 | $163 | 2020-06-11 | 2008 | 2,138 | Resale |
| 5795 Farnsworth Drive | $900,000 | $232 | 2020-05-29 | 2020 | 3,883 | New |
| 2549 Ulysses Road | $350,000 | $187 | 2020-05-29 | 2013 | 1,874 | Resale |
| 2530 Bennits Mill Way | $343,450 | $165 | 2020-05-19 | 2007 | 2,081 | Resale |
| 2553 Halleck Ln | $350,000 | $189 | 2020-05-13 | 2009 | 1,848 | Resale |
| 2612 Manassas Way | $330,000 | $156 | 2020-04-30 | 2013 | 2,110 | Resale |
| 2586 Ulysses Road | $329,000 | $180 | 2020-04-16 | 2011 | 1,828 | Resale |
| 2566 Carthage Lane | $395,000 | $177 | 2020-04-15 | 2011 | 2,226 | Resale |
| 2620 Ulysses Road | $310,000 | $178 | 2020-02-25 | 2007 | 1,744 | Resale |
| 2607 Ulysses Road | $350,000 | $172 | 2020-02-13 | 2012 | 2,030 | Resale |
| 2610 Farragut Way | $325,000 | $177 | 2019-12-27 | 2012 | 1,840 | Resale |
| 2564 Carthage Lane | $369,000 | $185 | 2019-12-23 | 2010 | 1,996 | Resale |
| 5689 Burnside Circle | $360,000 | $180 | 2019-12-04 | 2006 | 2,000 | Resale |
| 2665 Breton Ridge Drive | $400,000 | $162 | 2019-11-18 | 2007 | 2,471 | Resale |
| 5859 Dahlgren Trail | $445,000 | $177 | 2019-11-12 | 2014 | 2,520 | Resale |
| 5663 Tecumseh Drive | $331,000 | $178 | 2019-10-30 | 2006 | 1,855 | Resale |
| 2551 Carthage Lane | $390,000 | $180 | 2019-10-25 | 2013 | 2,168 | Resale |
| 2531 Bennits Mill Way | $385,000 | $149 | 2019-10-01 | 2008 | 2,592 | Resale |
| 5777 Farnsworth Drive | $610,000 | $221 | 2019-09-27 | 2016 | 2,760 | Resale |
| 5664 Burnside Circle | $372,000 | $176 | 2019-09-13 | 2007 | 2,113 | Resale |
| 2554 Halleck Lane | $320,000 | $174 | 2019-08-29 | 2009 | 1,840 | Resale |
| 2614 Farragut Way | $325,000 | $163 | 2019-08-28 | 2013 | 2,000 | Resale |
| 5791 Farnsworth Drive | $605,000 | $202 | 2019-08-15 | 2015 | 2,990 | Resale |
| 5762 Farnsworth Drive | $460,000 | $181 | 2019-08-02 | 2012 | 2,539 | Resale |
| 5856 Appomattox Court | $356,000 | $172 | 2019-08-02 | 2009 | 2,070 | Resale |
| 2705 Breton Ridge Drive | $393,000 | $167 | 2019-08-02 | 2015 | 2,358 | Resale |
| 2608 Manassas Way | $330,000 | $167 | 2019-07-19 | 2013 | 1,972 | Resale |
| 2582 Manassas Way | $332,000 | $165 | 2019-07-17 | 2012 | 2,017 | Resale |
| 5633 Tecumseh Drive | $330,000 | $159 | 2019-07-13 | 2006 | 2,070 | Resale |
| 2591 Ulysses Road | $360,000 | $164 | 2019-07-10 | 2011 | 2,200 | Resale |
| 2559 Carthage Lane | $300,000 | $167 | 2019-07-10 | 2009 | 1,800 | Resale |
| 2538 Lagrange Trail | $330,000 | $171 | 2019-07-02 | 2011 | 1,926 | Resale |
| 2616 Antietam Trail | $415,000 | $155 | 2019-06-28 | 2006 | 2,673 | Resale |
| 2543 Bennits Mill Way | $342,000 | $160 | 2019-06-14 | 2008 | 2,142 | Resale |
| 2558 Halleck Lane | $316,000 | $168 | 2019-06-14 | 2009 | 1,883 | Resale |
| 2557 Halleck Lane | $322,000 | $154 | 2019-06-07 | 2009 | 2,085 | Resale |
| 2580 Ulysses Road | $365,000 | $169 | 2019-06-06 | 2011 | 2,155 | Resale |
| 2575 Manassas Way | $294,900 | $144 | 2019-05-30 | 2008 | 2,048 | Resale |
| 2638 Opequon Bend | $357,000 | $169 | 2019-05-17 | 2013 | 2,110 | Resale |
| 2556 Carthage Lane | $345,000 | $174 | 2019-05-16 | 2011 | 1,987 | Resale |
| 2609 Farragut Way | $327,500 | $162 | 2019-04-15 | 2012 | 2,017 | Resale |
| 5873 Halleck Ct | $316,000 | $180 | 2019-03-27 | 2013 | 1,759 | Resale |
| 5847 Dahlgren Trail | $246,500 | $124 | 2019-03-22 | 2015 | 1,981 | Resale |
| 2704 Breton Ridge Dr | $540,000 | $163 | 2019-03-22 | 2006 | 3,305 | Resale |
| 2709 Breton Ridge Drive | $345,000 | $171 | 2019-02-15 | 2012 | 2,016 | Resale |
| 2716 Breton Ridge Dr. | $349,900 | $157 | 2019-02-13 | 2010 | 2,231 | Resale |
| 2601 Antietam Trail | $518,330 | $189 | 2019-01-31 | 2018 | 2,745 | New |
| 2598 Farragut Way | $299,900 | $163 | 2019-01-25 | 2012 | 1,840 | Resale |
| 2618 Farragut Way | $335,000 | $162 | 2018-12-27 | 2013 | 2,067 | Resale |
| 2591 Manassas Way | $267,000 | $144 | 2018-12-14 | 2008 | 1,848 | Resale |
| 5623 Tecumseh Dr | $323,500 | $143 | 2018-12-07 | 2006 | 2,270 | Resale |
| 2594 Halleck Ln | $310,000 | $174 | 2018-11-14 | 2010 | 1,782 | Resale |
| 2640 Manassas Way | $344,900 | $167 | 2018-10-09 | 2011 | 2,070 | Resale |
| 2622 Farragut Way | $305,000 | $165 | 2018-08-30 | 2013 | 1,851 | Resale |
| 2550 Lagrange Trail | $367,500 | $152 | 2018-08-20 | 2008 | 2,414 | Resale |
| 5705 Groveton Court | $459,999 | $183 | 2018-07-31 | 2016 | 2,519 | Resale |
| 2533 Carthage Lane | $365,000 | $176 | 2018-07-24 | 2008 | 2,072 | Resale |
| 5851 Dahlgren Trail | $389,900 | $173 | 2018-07-20 | 2014 | 2,255 | New |
| 2590 Halleck Lane | $305,000 | $168 | 2018-07-16 | 2010 | 1,819 | Resale |
| 2570 Manassas Way | $325,000 | $162 | 2018-07-13 | 2013 | 2,010 | Resale |
| 2501 Spotsylvania Court | $370,000 | $176 | 2018-07-09 | 2015 | 2,099 | Resale |
| 2534 Manassas Way | $354,700 | $171 | 2018-07-05 | 2009 | 2,070 | Resale |
| 2629 Opequon Bend | $345,000 | $171 | 2018-06-28 | 2012 | 2,017 | Resale |
| 2563 Carthage Lane | $388,000 | $145 | 2018-06-22 | 2013 | 2,675 | Resale |
| 2643 Breton Ridge Drive | $401,187 | $172 | 2018-06-18 | 2018 | 2,331 | New |
| 5627 Tecumseh Dr | $301,000 | $153 | 2018-06-08 | 2006 | 1,965 | Resale |
| 2530 Manassas Way | $292,000 | $172 | 2018-06-08 | 2010 | 1,701 | Resale |
| 5859 Dahlgren Trail | $412,500 | $164 | 2018-06-08 | 2014 | 2,517 | Resale |
| 2590 Farragut Way | $301,000 | $170 | 2018-06-01 | 2014 | 1,766 | Resale |
| 2542 Bennits Mill Way | $375,000 | $175 | 2018-05-31 | 2011 | 2,138 | Resale |
| 5798 Farnsworth Drive | $589,900 | $178 | 2018-05-31 | 2018 | 3,318 | New |
| 2504 Ulysses Road | $340,000 | $162 | 2018-05-25 | 2010 | 2,094 | Resale |
| 2539 Bennits Mill Way | $359,000 | $173 | 2018-05-15 | 2011 | 2,074 | Resale |
| 5856 Appomattox Court | $345,000 | $167 | 2018-05-11 | 2009 | 2,070 | Resale |
| 2547 Bennits Mill Way | $376,000 | $158 | 2018-05-04 | 2009 | 2,376 | Resale |
| 2612 Antietam Trail | $385,000 | $140 | 2018-04-02 | 2005 | 2,751 | Resale |
| 5617 Ringold Lane | $355,000 | $149 | 2018-03-19 | 2008 | 2,386 | Resale |
| 2693 Breton Ridge Court | $438,340 | $162 | 2018-03-02 | 2018 | 2,701 | New |
| 2575 Ulysses Road | $402,000 | $153 | 2018-02-21 | 2007 | 2,627 | Resale |
| 2624 Manassas Way | $323,000 | $153 | 2018-01-05 | 2013 | 2,110 | Resale |
| 5700 Sumter Hill Court | $377,900 | $163 | 2017-12-15 | 2017 | 2,316 | New |
| 5628 Tecumseh Drive | $270,000 | $134 | 2017-10-27 | 2006 | 2,017 | Resale |
| 2599 Farragut Way | $299,000 | $146 | 2017-10-11 | 2011 | 2,044 | Resale |
| 2593 Ulysses Road | $308,000 | $162 | 2017-10-06 | 2006 | 1,899 | Resale |
| 5635 Burnside Circle | $370,000 | $164 | 2017-09-25 | 2006 | 2,252 | Resale |
| 2543 Halleck Lane | $302,500 | $167 | 2017-09-18 | 2008 | 1,814 | Resale |
| 5869 Halleck Ct | $330,000 | $156 | 2017-09-14 | 2013 | 2,110 | Resale |
| 2606 Farragut Way | $264,000 | $148 | 2017-08-31 | 2012 | 1,781 | Resale |
| 2541 Ulysses | $375,000 | $154 | 2017-08-29 | 2009 | 2,430 | Resale |
| 2626 Opequon Bnd | $334,700 | $163 | 2017-08-07 | 2013 | 2,055 | Resale |
| 5871 Dahlgren Trail | $489,000 | $168 | 2017-08-02 | 2014 | 2,913 | Resale |
| 2595 Halleck Lane | $302,000 | $150 | 2017-07-28 | 2011 | 2,008 | Resale |
| 2610 Farragut Way | $299,900 | $165 | 2017-07-21 | 2012 | 1,822 | Resale |
| 2540 Ulysses Road | $390,000 | $147 | 2017-07-14 | 2008 | 2,650 | Resale |
| 2500 Spotsylvania Ct | $329,900 | $164 | 2017-07-07 | 2015 | 2,010 | New |
| 2684 Breton Ridge Drive | $419,900 | $160 | 2017-06-16 | 2006 | 2,626 | Resale |
| 5666 Burnside Circle | $364,900 | $156 | 2017-06-16 | 2006 | 2,333 | Resale |
| 5817 Dahlgren Trail | $445,000 | $172 | 2017-06-09 | 2017 | 2,592 | New |
| 5878 Halleck Ct | $383,000 | $168 | 2017-06-01 | 2014 | 2,284 | Resale |
| 2513 Ulysses Road | $343,000 | $146 | 2017-05-30 | 2008 | 2,345 | Resale |
| 5732 Farnsworth Drive | $629,900 | $166 | 2017-05-26 | 2016 | 3,796 | New |
| 5712 Sumter Hill Lane | $389,900 | $142 | 2017-05-24 | 2017 | 2,753 | New |
| 2546 Lagrange Trail | $315,000 | $159 | 2017-05-22 | 2009 | 1,984 | Resale |
| 5651 Tecumseh Dr | $300,000 | $150 | 2017-05-16 | 2006 | 2,000 | Resale |
| 2685 Breton Ridge | $370,000 | $165 | 2017-05-05 | 2016 | 2,247 | Resale |
| 2583 Halleck Ln | $314,000 | $156 | 2017-04-28 | 2012 | 2,017 | Resale |
| 5658 Burnside Circle | $322,500 | $166 | 2017-04-26 | 2006 | 1,946 | Resale |
| 5774 Farnsworth Drive | $449,000 | $169 | 2017-04-20 | 2016 | 2,650 | New |
| 2607 Manassas Way | $290,000 | $154 | 2017-04-18 | 2008 | 1,885 | Resale |
| 2668 Breton Ridge Drive | $449,107 | $179 | 2017-04-14 | 2017 | 2,505 | New |
| 2554 Lagrange Trail | $290,000 | $162 | 2017-03-15 | 2010 | 1,785 | Resale |
| 5663 Tecumseh Drive | $281,750 | $152 | 2017-03-01 | 2006 | 1,855 | Resale |
| 5603 Burnside Circle | $355,000 | $151 | 2017-02-24 | 2005 | 2,345 | Resale |
| 2625 Antietam Trail | $394,900 | $153 | 2017-02-22 | 2013 | 2,588 | Resale |
| 2602 Farragut Way | $309,000 | $147 | 2017-02-06 | 2012 | 2,102 | Resale |
| 5858 Dahlgren Trail | $347,500 | $169 | 2017-01-25 | 2014 | 2,060 | New |
| 5846 Dahlgren Trl | $347,500 | $168 | 2017-01-25 | 2014 | 2,067 | New |
| 4309 Preserve Lane | $295,574 | $164 | 2016-12-19 | 2016 | 1,797 | New |
| 5705 Groveton Court | $414,000 | $164 | 2016-12-12 | 2016 | 2,519 | New |
| 5778 Farnsworth Drive | $449,000 | $171 | 2016-12-09 | 2016 | 2,621 | New |
| 5852 Appomattox Court | $280,000 | $148 | 2016-11-22 | 2009 | 1,892 | Resale |
| 5809 Dahlgren Trail | $439,900 | $160 | 2016-11-21 | 2016 | 2,753 | New |
| 5703 Sumter Hill Lane | $391,000 | $169 | 2016-11-21 | 2016 | 2,318 | New |
| 2641 Opequon Bnd | $305,000 | $179 | 2016-11-14 | 2012 | 1,701 | Resale |
| 2627 Ulysses Road | $345,000 | $143 | 2016-11-07 | 2006 | 2,416 | Resale |
| 5648 Burnside Circle | $310,000 | $160 | 2016-10-21 | 2006 | 1,941 | Resale |
| 2560 Carthage Lane | $339,000 | $153 | 2016-10-14 | 2011 | 2,213 | Resale |
| 5821 Dahlgren Trail | $445,000 | $153 | 2016-09-27 | 2015 | 2,917 | New |
| 5728 Farnsworth Drive | $472,500 | $154 | 2016-09-16 | 2007 | 3,061 | Resale |
| 5624 Tecumseh Dr | $335,000 | $141 | 2016-09-01 | 2006 | 2,373 | Resale |
| 2510 Dahlgren Ct. | $419,900 | $160 | 2016-08-31 | 2015 | 2,620 | New |
| 5707 Sumter Hill | $395,000 | $159 | 2016-08-31 | 2016 | 2,483 | New |
| 5660 Burnside Circle | $360,000 | $156 | 2016-08-25 | 2006 | 2,314 | Resale |
| 2553 Halleck | $298,000 | $161 | 2016-08-19 | 2009 | 1,848 | Resale |
| 2637 Manassas Way | $314,000 | $145 | 2016-08-15 | 2008 | 2,159 | Resale |
| 2549 Ulysses Road | $300,000 | $160 | 2016-08-11 | 2013 | 1,874 | Resale |
| 2522 Lagrange Trail | $300,000 | $159 | 2016-07-26 | 2010 | 1,885 | Resale |
| 2550 Lagrange Trail | $320,000 | $133 | 2016-07-22 | 2008 | 2,414 | Resale |
| 5805 Dahlgren Trail | $499,900 | $138 | 2016-07-20 | 2015 | 3,614 | New |
| 5726 Roanoke Trl | $414,500 | $150 | 2016-07-15 | 2005 | 2,768 | Resale |
| 2641 Antietam Trail | $324,000 | $158 | 2016-07-15 | 2005 | 2,056 | Resale |
| 2612 Manassas Way | $301,000 | $142 | 2016-07-15 | 2013 | 2,121 | Resale |
| 2548 Carthage Lane | $354,900 | $158 | 2016-07-08 | 2016 | 2,247 | New |
| 2705 Breton Ridge Dr | $369,900 | $155 | 2016-06-30 | 2015 | 2,381 | New |
| 5706 Groveton Court | $350,000 | $167 | 2016-06-17 | 2016 | 2,100 | New |
| 2505 Spotslvania Lane | $306,400 | $160 | 2016-06-10 | 2015 | 1,913 | Resale |
| 5690 Burnside Cir | $265,000 | $129 | 2016-05-31 | 2007 | 2,061 | Resale |
| 5709 Groveton Court | $345,000 | $167 | 2016-05-27 | 2016 | 2,060 | New |
| 2551 Carthage Lane | $350,000 | $163 | 2016-05-27 | 2013 | 2,146 | Resale |
| 5711 Sumter Hill Lane | $299,900 | $157 | 2016-05-20 | 2015 | 1,913 | Resale |
| 5704 Sumter Hill Lane | $367,400 | $162 | 2016-05-19 | 2016 | 2,270 | New |
| 5624 Tecumseh Drive | $257,500 | $109 | 2016-05-18 | 2006 | 2,373 | Resale |
| 2561 Ulysses Road | $304,900 | $151 | 2016-05-04 | 2012 | 2,017 | Resale |
| 2569 Ulysses Road | $317,000 | $151 | 2016-05-02 | 2012 | 2,105 | Resale |
| 5850 Dahlgren Trail | $322,900 | $152 | 2016-05-02 | 2014 | 2,121 | Resale |
| 2680 Breton Ridge Drive | $385,000 | $147 | 2016-04-28 | 2012 | 2,616 | Resale |
| 5717 Roanoke Trl | $277,400 | $122 | 2016-04-26 | 2006 | 2,275 | Resale |
| 2508 Carthage Ln | $350,000 | $158 | 2016-04-06 | 2013 | 2,218 | Resale |
| 2600 Opequon Bnd | $289,900 | $162 | 2016-03-28 | 2009 | 1,785 | Resale |
| 2688 Breton Ridge Drive | $380,000 | $145 | 2016-03-25 | 2006 | 2,626 | Resale |
| 2554 Manassas Drive | $286,000 | $168 | 2016-03-11 | 2011 | 1,701 | Resale |
| 5833 Dahlgren Trail | $306,656 | $163 | 2016-02-26 | 2016 | 1,878 | New |
| 2685 Breton Ridge | $344,900 | $153 | 2016-02-11 | 2015 | 2,247 | New |
| 2522 Dahlgren Court | $429,900 | $144 | 2016-01-15 | 2015 | 2,988 | New |
| 2590 Manassas Way | $297,900 | $145 | 2015-12-29 | 2013 | 2,060 | New |
| 2689 Breton Ridge | $349,900 | $155 | 2015-12-28 | 2015 | 2,262 | New |
| 2541 Carthage Ln | $294,500 | $165 | 2015-12-21 | 2011 | 1,782 | Resale |
| 5791 Farnsworth Drive | $563,000 | $188 | 2015-12-21 | 2015 | 2,990 | New |
| 2527 Dahlgren Ct. | $409,900 | $156 | 2015-12-15 | 2015 | 2,620 | New |
| 2530 Manassas Way | $270,000 | $159 | 2015-12-14 | 2010 | 1,701 | Resale |
| 2590 Halleck Lane | $287,000 | $158 | 2015-12-09 | 2010 | 1,819 | Resale |
| 2509 Spotslvania Court | $355,900 | $158 | 2015-12-07 | 2015 | 2,247 | New |
| 5604 Burnside Cir | $360,000 | $136 | 2015-11-09 | 2007 | 2,652 | Resale |
| 5716 Sumter Hill Lane | $358,300 | $153 | 2015-10-31 | 2015 | 2,336 | New |
| 2579 Halleck Lane | $300,000 | $144 | 2015-10-29 | 2012 | 2,090 | Resale |
| 5658 Tecumseh Drive | $335,000 | $148 | 2015-10-19 | 2006 | 2,268 | Resale |
| 2518 Dahlgren Court | $372,680 | $165 | 2015-10-13 | 2015 | 2,255 | New |
| 2549 Halleck Lane | $293,000 | $142 | 2015-09-28 | 2008 | 2,068 | Resale |
| 5718 Roanoke Trail | $307,000 | $131 | 2015-09-28 | 2005 | 2,348 | Resale |
| 5829 Dahlgren Trail | $341,150 | $157 | 2015-09-11 | 2014 | 2,169 | New |
| 2601 Manassas Way | $299,900 | $143 | 2015-09-11 | 2010 | 2,102 | New |
| 2602 Farragut Way | $299,900 | $143 | 2015-09-02 | 2012 | 2,102 | New |
| 2530 Dahlgren Court | $349,900 | $155 | 2015-09-01 | 2015 | 2,262 | New |
| 2500 Ulysses Road | $389,900 | $149 | 2015-08-31 | 2015 | 2,620 | New |
| 2616 Manassas Way | $286,900 | $162 | 2015-08-25 | 2013 | 1,773 | Resale |
| 2545 Lagrange Trail | $370,000 | $157 | 2015-08-24 | 2008 | 2,356 | Resale |
| 5726 Roanoke Trl Trail | $400,000 | $145 | 2015-08-21 | 2005 | 2,768 | Resale |
| 5852 Appomattox Court | $280,000 | $148 | 2015-08-20 | 2009 | 1,892 | Resale |
| 5633 Ringold Ln | $338,800 | $145 | 2015-07-31 | 2009 | 2,341 | Resale |
| 2624 Ulysses Road | $240,000 | $138 | 2015-07-27 | 2007 | 1,744 | Resale |
| 2550 Manassas Way | $305,000 | $146 | 2015-07-15 | 2009 | 2,085 | Resale |
| 5876 Dahlgren Trail | $419,900 | $144 | 2015-07-10 | 2015 | 2,917 | New |
| 5868 Dahlgren Trail | $357,900 | $159 | 2015-06-30 | 2015 | 2,255 | New |
| 2724 Breton Ridge | $445,000 | $163 | 2015-06-30 | 2014 | 2,722 | New |
| 2620 Manassas Way | $299,400 | $145 | 2015-06-30 | 2013 | 2,060 | Resale |
| 2582 Manassas Way | $303,000 | $150 | 2015-06-24 | 2012 | 2,017 | Resale |
| 2542 Manassas Way | $289,900 | $153 | 2015-06-22 | 2009 | 1,900 | Resale |
| 2501 Spotsylvania Court | $335,400 | $160 | 2015-06-16 | 2015 | 2,099 | New |
| 2521 Ulysses Rd | $283,500 | $149 | 2015-06-10 | 2010 | 1,900 | Resale |
| 5864 Dahlgren Trail | $326,900 | $154 | 2015-06-10 | 2014 | 2,121 | New |
| 5677 Burnside Circle | $248,000 | $134 | 2015-06-08 | 2006 | 1,855 | Resale |
| 2553 Ulysses Rd | $310,000 | $161 | 2015-05-29 | 2013 | 1,923 | Resale |
| 2593 Ulysses Rd | $260,000 | $137 | 2015-05-26 | 2006 | 1,899 | Resale |
| 2604 Ulysses Road | $275,000 | $152 | 2015-05-20 | 2012 | 1,809 | Resale |
| 2565 Manassas Way | $293,000 | $159 | 2015-05-08 | 2008 | 1,848 | Resale |
| 5662 Tecumseh Dr | $329,900 | $140 | 2015-05-01 | 2006 | 2,362 | Resale |
| 2581 Ulysses Road | $325,000 | $154 | 2015-04-30 | 2012 | 2,114 | Resale |
| 2608 Manassas Way | $301,000 | $151 | 2015-04-30 | 2013 | 1,996 | Resale |
| 2594 Halleck Lane | $278,000 | $156 | 2015-04-28 | 2010 | 1,782 | Resale |
| 2598 Farragut Way | $257,000 | $139 | 2015-04-24 | 2012 | 1,840 | Resale |
| 2620 Antietam Trail | $389,000 | $136 | 2015-04-14 | 2005 | 2,862 | Resale |
| 5641 Ringold Lane | $318,000 | $153 | 2015-04-14 | 2011 | 2,074 | Resale |
| 2504 Spotsylvania Ct | $299,900 | $160 | 2015-04-10 | 2014 | 1,878 | New |
| 5872 Dahlgren Trail | $304,900 | $162 | 2015-04-01 | 2014 | 1,878 | New |
| 5858 Dahlgren Trail | $322,240 | $156 | 2015-03-25 | 2014 | 2,060 | New |
| 2526 Dahlgren Court | $297,721 | $161 | 2015-03-24 | 2014 | 1,847 | New |
| 5873 Halleck Court | $280,000 | $159 | 2015-03-16 | 2013 | 1,759 | Resale |
| 5821 Dahlgren Trail | $433,800 | $149 | 2015-03-16 | 2014 | 2,917 | New |
| 2610 Opequon Bnd | $279,900 | $140 | 2015-03-11 | 2014 | 1,996 | New |
| 5637 Ringold Lane | $279,500 | $155 | 2015-03-02 | 2011 | 1,809 | Resale |
| 5847 Dahlgren Trl | $319,300 | $166 | 2015-02-27 | 2015 | 1,923 | New |
| 2566 Manassas Way | $317,500 | $150 | 2015-02-23 | 2013 | 2,121 | Resale |
| 2605 Farragut Way | $260,000 | $153 | 2015-02-10 | 2011 | 1,701 | Resale |
| 2613 Manassas Way | $262,000 | $153 | 2015-02-06 | 2011 | 1,715 | New |
| 5854 Dahlgren Trl | $299,900 | $160 | 2015-01-30 | 2015 | 1,878 | New |
| 2570 Carthage Ln | $320,000 | $161 | 2015-01-23 | 2012 | 1,987 | Resale |
| 2564 Carthage Ln | $311,000 | $156 | 2015-01-23 | 2010 | 1,996 | Resale |
| 2534 Dahlgren Ct | $336,600 | $155 | 2015-01-21 | 2015 | 2,169 | New |
| 5628 Tecumseh Dr | $266,000 | $143 | 2014-12-12 | 2006 | 1,855 | Resale |
| 5663 Tecumseh Dr | $241,000 | $130 | 2014-12-10 | 2006 | 1,855 | Resale |
| 5867 Dahlgren Trl | $329,900 | $152 | 2014-12-09 | 2014 | 2,169 | New |
| 2620 Manassas Way | $282,900 | $137 | 2014-12-05 | 2013 | 2,060 | New |
| 5850 Dahlgren Trl | $326,900 | $142 | 2014-12-01 | 2014 | -- | New |
| 5871 Dahlgren Trl | $419,900 | $144 | 2014-11-21 | 2014 | 2,913 | New |
| 2560 Carthage Ln | $325,000 | $147 | 2014-11-21 | 2011 | 2,213 | Resale |
| 5685 Burnside Cir | $300,000 | $132 | 2014-11-20 | 2006 | 2,268 | Resale |
| 2515 Dalgren Ct | $292,200 | $142 | 2014-11-19 | 2014 | 2,060 | New |
| 5878 Halleck Ct | $319,900 | $140 | 2014-11-07 | 2014 | 2,278 | New |
| 2597 Ulysses Rd | $300,000 | $117 | 2014-10-23 | 2006 | 2,565 | Resale |
| 2649 Antietam Trl | $375,000 | $145 | 2014-10-08 | 2005 | 2,586 | Resale |
| 5863 Dahlgren Trl | $299,200 | $162 | 2014-10-08 | 2014 | 1,846 | New |
| 5842 Dahlgren Trl | $309,100 | $164 | 2014-10-03 | 2014 | 1,881 | New |
| 2624 Manassas Way | $299,900 | $141 | 2014-10-02 | 2013 | 2,121 | New |
| 5631 Tecumseh Dr | $295,000 | $140 | 2014-09-30 | 2006 | 2,113 | Resale |
| 5720 Farnsworth Dr | $475,000 | $97 | 2014-09-29 | 2014 | 4,919 | New |
| 2629 Antietam Trl | $395,000 | $157 | 2014-09-26 | 2014 | 2,517 | New |
| 2628 Manassas Way | $272,900 | $150 | 2014-09-26 | 2013 | 1,820 | New |
| 5697 Burnside Cir | $289,000 | $121 | 2014-09-19 | 2007 | 2,383 | Resale |
| 2621 Antietam Trl | $389,500 | $151 | 2014-09-18 | 2014 | 2,575 | New |
| 5851 Dahlgren Trl | $353,700 | $142 | 2014-09-17 | 2014 | -- | New |
| 2680 Breton Ridge Dr | $349,000 | $133 | 2014-09-12 | 2012 | 2,616 | Resale |
| 2514 Dahlgren Ct | $309,800 | $159 | 2014-09-12 | 2014 | 1,947 | New |
| 2558 Halleck Ln | $277,000 | $147 | 2014-09-05 | 2009 | 1,883 | Resale |
| 2523 Dahlgren Ct | $316,600 | $163 | 2014-08-29 | 2014 | 1,947 | New |
| 2630 Opequon Bnd | $291,400 | $145 | 2014-08-29 | 2013 | 2,010 | Resale |
| 2583 Ulysses Rd | $295,000 | $142 | 2014-08-08 | 2010 | 2,074 | Resale |
| 5801 Dahlgren Trl | $334,900 | $155 | 2014-08-07 | 2014 | 2,154 | New |
| 2601 Ulysses Rd | $261,000 | $125 | 2014-07-31 | 2006 | 2,088 | Resale |
| 2557 Halleck Ln | $284,300 | $136 | 2014-07-25 | 2009 | 2,085 | Resale |
| 2536 Carthage Ln | $299,900 | $154 | 2014-07-16 | 2007 | 1,949 | Resale |
| 5730 Roanoke Trl | $435,000 | $165 | 2014-07-15 | 2006 | 2,637 | Resale |
| 2631 Ulysses Rd | $265,000 | $117 | 2014-07-14 | 2006 | 2,270 | Resale |
| 2591 Ulysses Rd | $302,500 | $138 | 2014-07-11 | 2011 | 2,200 | Resale |
| 2508 Ulysses Rd | $319,900 | $151 | 2014-06-30 | 2014 | 2,121 | New |
| 5671 Burnside Cir | $325,000 | $131 | 2014-06-30 | 2007 | 2,478 | Resale |
| 5712 Farnsworth Dr | $413,700 | $172 | 2014-06-20 | 2010 | 2,412 | Resale |
| 2644 Breton Ridge Dr | $395,000 | $148 | 2014-06-19 | 2007 | 2,669 | Resale |
| 2644 Breton Ridge Dr | $395,000 | $148 | 2014-06-19 | 2007 | 2,669 | Resale |
| 2621 Farragut Way | $319,900 | $143 | 2014-06-16 | 2013 | 2,231 | New |
| 2510 Manassas Way | $310,000 | $163 | 2014-06-16 | 2009 | 1,904 | Resale |
| 5646 Burnside Cir | $320,000 | $137 | 2014-06-11 | 2006 | 2,337 | Resale |
| 5855 Dahlgren Trl | $401,000 | $137 | 2014-05-30 | 2014 | 2,917 | New |
| 2558 Manassas Way | $276,500 | $158 | 2014-05-29 | 2011 | 1,754 | Resale |
| 2632 Manassas Way | $299,900 | $141 | 2014-05-29 | 2014 | 2,121 | New |
| 2636 Manassas Way | $289,900 | $141 | 2014-05-27 | 2014 | 2,060 | New |
| 2600 Opequon Bnd | $275,000 | $154 | 2014-05-19 | 2009 | 1,785 | Resale |
| 2521 Carthage Ln | $330,900 | $157 | 2014-05-14 | 2014 | 2,114 | New |
| 2529 Carthage Ln | $290,000 | $145 | 2014-05-06 | 2007 | 2,006 | Resale |
| 5616 Burnside Cir | $310,700 | $130 | 2014-04-30 | 2007 | 2,392 | Resale |
| 2590 Farragut Way | $269,900 | $153 | 2014-04-25 | 2012 | 1,766 | New |
| 2562 Manassas Way | $257,300 | $150 | 2014-04-14 | 2014 | 1,721 | New |
| 2566 Manassas Way | $299,900 | $141 | 2014-04-08 | 2013 | 2,121 | New |
| 2561 Ulysses Rd | $289,900 | $144 | 2014-03-28 | 2012 | 2,017 | New |
| 2610 Opequon Bnd | $279,900 | $140 | 2014-03-26 | 2014 | 1,996 | New |
| 2549 Ulysses Rd | $292,300 | $156 | 2014-03-14 | 2013 | 1,874 | New |
| 2586 Halleck Ln | $247,500 | $147 | 2014-03-13 | 2009 | 1,685 | Resale |
| 2540 Halleck Ln | $270,000 | $126 | 2014-03-10 | 2008 | 2,138 | Resale |
| 2616 Ulysses Rd | $292,500 | $121 | 2014-03-10 | 2013 | 2,422 | Resale |
| 2606 Opequon Bnd | $299,900 | $141 | 2014-03-03 | 2014 | 2,121 | New |
| 2588 Ulysses Rd | $208,066 | $93 | 2014-03-03 | 2007 | 2,228 | New |
| 2611 Opequon Bnd | $300,900 | $142 | 2014-02-21 | 2013 | 2,121 | New |
| 2616 Manassas Way | $259,900 | $147 | 2014-02-20 | 2013 | 1,773 | New |
| 2615 Opequon Bnd | $307,300 | $145 | 2014-02-14 | 2013 | 2,121 | New |
| 2645 Antietam Trl | $361,900 | $146 | 2014-02-06 | 2014 | -- | New |
| 2554 Manassas Way | $275,000 | $162 | 2014-02-06 | 2011 | 1,701 | Resale |
| 2614 Opequon Bnd | $259,900 | $147 | 2014-01-30 | 2014 | 1,766 | New |
| 2563 Carthage Ln | $340,500 | $128 | 2014-01-22 | 2013 | 2,664 | New |
| 2570 Manassas Way | $279,500 | $139 | 2014-01-17 | 2013 | 2,010 | New |
| 5754 Farnsworth Dr | $295,000 | $94 | 2014-01-13 | 2013 | 3,126 | New |
| 2635 Ulysses Rd | $290,000 | $127 | 2013-12-31 | 2006 | 2,277 | Resale |
| 2622 Farragut Way | $259,000 | $138 | 2013-12-30 | 2013 | 1,882 | New |
| 2608 Manassas Way | $279,900 | $142 | 2013-12-30 | 2013 | 1,972 | New |
| 2541 Ulysses Rd | $320,000 | $132 | 2013-12-30 | 2009 | 2,430 | Resale |
| 2633 Manassas Way | $266,000 | $134 | 2013-12-27 | 2012 | 1,979 | New |
| 2604 Manassas Way | $282,900 | $137 | 2013-12-20 | 2013 | 2,067 | New |
| 2603 Ulysses Rd | $329,900 | $144 | 2013-12-02 | 2007 | 2,293 | Resale |
| 2625 Antietam Trl | $385,000 | $148 | 2013-12-02 | 2013 | 2,606 | New |
| 2558 Manassas Way | $270,000 | $154 | 2013-10-25 | 2011 | 1,754 | Resale |
| 2672 Breton Ridge Dr | $300,000 | $92 | 2013-10-21 | 2013 | 3,275 | New |
| 2574 Manassas Way | $278,700 | $151 | 2013-10-18 | 2013 | 1,846 | New |
| 2634 Opequon Bnd | $299,900 | $142 | 2013-10-16 | 2013 | 2,110 | New |
| 5869 Halleck Ct | $307,500 | $146 | 2013-10-15 | 2013 | 2,110 | New |
| 2541 Ulysses Rd | $340,500 | $140 | 2013-10-11 | 2009 | 2,430 | Resale |
| 2626 Opequon Bnd | $282,900 | $138 | 2013-09-27 | 2013 | 2,055 | New |
| 2612 Manassas Way | $299,900 | $142 | 2013-09-26 | 2013 | 2,110 | New |
| 2551 Carthage Ln | $315,000 | $149 | 2013-09-20 | 2013 | 2,114 | New |
| 2596 Manassas Way | $286,800 | $153 | 2013-09-04 | 2013 | 1,873 | New |
| 2622 Opequon Bnd | $269,900 | $154 | 2013-08-30 | 2013 | 1,753 | New |
| 5725 Roanoke Trl | $250,000 | $120 | 2013-08-30 | 2005 | 2,080 | Resale |
| 5857 Appomattox Ct | $285,000 | $138 | 2013-08-28 | 2008 | 2,068 | Resale |
| 2545 Lagrange Trl | $337,000 | $143 | 2013-08-28 | 2008 | 2,354 | Resale |
| 5742 Farnsworth Dr | $275,000 | $90 | 2013-08-26 | 2013 | 3,041 | New |
| 2545 Ulysses Rd | $301,900 | $157 | 2013-08-22 | 2013 | 1,923 | New |
| 2553 Ulysses Rd | $305,400 | $159 | 2013-08-19 | 2013 | 1,923 | New |
| 2565 Ulysses Rd | $252,000 | $133 | 2013-08-19 | 2008 | 1,898 | Resale |
| 2586 Manassas Way | $299,900 | $142 | 2013-08-09 | 2012 | 2,110 | New |
| 2618 Opequon Bnd | $332,400 | $158 | 2013-08-09 | 2013 | 2,110 | New |
| 2555 Carthage | $225,000 | $83 | 2013-08-05 | 2013 | 2,716 | New |
| 2626 Farragut Way | $299,900 | $142 | 2013-08-02 | 2013 | 2,110 | New |
| 2615 Farragut Way | $289,900 | $137 | 2013-07-11 | 2013 | 2,110 | New |
| 2541 Carthage Ln | $267,500 | $150 | 2013-07-09 | 2011 | 1,782 | Resale |
| 2630 Opequon Bnd | $289,000 | $144 | 2013-07-08 | 2013 | 2,010 | New |
| 5639 Tecumseh Dr | $247,500 | $130 | 2013-07-08 | 2006 | 1,899 | Resale |
| 5716 Farnsworth Dr | $468,000 | $151 | 2013-07-01 | 2010 | 3,103 | Resale |
| 2508 Carthage Ln | $365,100 | $165 | 2013-06-25 | 2013 | 2,218 | New |
| 2638 Opequon Bnd | $294,900 | $140 | 2013-06-19 | 2013 | 2,110 | New |
| 2642 Opequon Bnd | $296,300 | $143 | 2013-06-18 | 2013 | 2,067 | New |
| 2522 Lagrange Trl | $265,000 | $141 | 2013-06-03 | 2010 | 1,885 | Resale |
| 2529 Ulysses Rd | $285,000 | $124 | 2013-05-24 | 2008 | 2,307 | Resale |
| 5873 Halleck Ct | $259,900 | $148 | 2013-05-24 | 2013 | 1,759 | New |
| 5693 Burnside Cir | $320,000 | $135 | 2013-05-16 | 2006 | 2,362 | Resale |
| 2578 Manassas Way | $289,900 | $140 | 2013-04-19 | 2013 | 2,067 | New |
| 2684 Breton Ridge Dr | $391,000 | $149 | 2013-04-15 | 2006 | 2,626 | Resale |
| 2502 Ulysses Rd | $303,000 | $143 | 2013-04-05 | 2013 | 2,121 | New |
| 2594 Manassas Way | $269,900 | $150 | 2013-04-01 | 2013 | 1,800 | New |
| 2612 Ulysses Rd | $279,000 | $109 | 2013-03-18 | 2006 | 2,565 | Resale |
| 2618 Farragut Way | $284,900 | $138 | 2013-03-15 | 2013 | 2,067 | New |
| 2582 Manassas Way | $280,900 | $139 | 2013-03-01 | 2012 | 2,017 | New |
| 2574 Halleck Ln | $269,900 | $136 | 2013-02-28 | 2010 | 1,986 | New |
| 5852 Appomattox Ct | $249,900 | $132 | 2013-02-26 | 2009 | 1,892 | Resale |
| 2600 Manassas Way | $290,000 | $137 | 2013-02-13 | 2013 | 2,110 | New |
| 2593 Ulysses Rd | $230,000 | $121 | 2013-02-12 | 2006 | 1,899 | Resale |
| 5637 Ringold Ln | $233,500 | $128 | 2013-01-25 | 2012 | 1,828 | Resale |
| 2606 Farragut Way | $249,700 | $140 | 2013-01-23 | 2012 | 1,781 | New |
| 2617 Antietam Trl | $340,000 | $139 | 2013-01-23 | 2013 | 2,439 | New |
| 2583 Halleck Ln | $274,900 | $136 | 2012-12-31 | 2012 | 2,017 | New |
| 2557 Ulysses Rd | $297,300 | $139 | 2012-12-28 | 2012 | 2,146 | New |
| 2709 Breton Ridge Dr | $290,000 | $144 | 2012-12-28 | 2012 | 2,016 | New |
| 2582 Halleck Ln | $255,000 | $142 | 2012-12-21 | 2009 | 1,802 | Resale |
| 2628 Antietam Trl | $271,300 | $124 | 2012-12-04 | 2006 | 2,192 | Resale |
| 2587 Halleck Ln | $269,900 | $147 | 2012-11-29 | 2012 | 1,840 | New |
| 2584 Ulysses Rd | $309,900 | $146 | 2012-10-25 | 2012 | 2,122 | New |
| 2619 Opequon Bnd | $269,900 | $147 | 2012-10-23 | 2012 | 1,840 | New |
| 2598 Farragut Way | $269,900 | $147 | 2012-10-12 | 2012 | 1,840 | New |
| 2588 Ulysses Rd | $340,000 | $153 | 2012-10-10 | 2007 | 2,228 | Resale |
| 5629 Ringold Ln | $319,900 | $147 | 2012-10-05 | 2012 | 2,174 | New |
| 2579 Halleck Ln | $281,400 | $135 | 2012-09-28 | 2012 | 2,090 | New |
| 2624 Antietam Trl | $250,000 | $73 | 2012-09-03 | 2012 | 3,405 | New |
| 5759 Farnsworth Dr | $350,000 | $76 | 2012-09-03 | 2012 | 4,610 | New |
| 2635 Ulysses Rd | $294,000 | $129 | 2012-08-28 | 2006 | 2,277 | Resale |
| 5627 Tecumseh Dr | $223,000 | $117 | 2012-08-27 | 2006 | 1,899 | Resale |
| 2625 Opequon Bnd | $279,900 | $134 | 2012-08-03 | 2012 | 2,090 | New |
| 2599 Farragut Way | $269,900 | $132 | 2012-08-03 | 2011 | 2,044 | New |
| 2538 Bennits Mill Way | $314,900 | $145 | 2012-08-01 | 2012 | 2,168 | New |
| 5729 Roanoke Trl | $290,000 | $99 | 2012-07-31 | 2006 | 2,941 | Resale |
| 2604 Ulysses Rd | $269,900 | $148 | 2012-07-30 | 2012 | 1,828 | New |
| 2567 Carthage Ln | $289,900 | $131 | 2012-07-13 | 2012 | 2,216 | New |
| 5639 Tecumseh Dr | $220,000 | $116 | 2012-07-12 | 2006 | 1,899 | Resale |
| 2577 Ulysses Rd | $309,900 | $143 | 2012-07-02 | 2012 | 2,174 | New |
| 5617 Ringold Ln | $325,000 | $136 | 2012-06-29 | 2008 | 2,386 | Resale |
| 5628 Burnside Cir | $255,000 | $111 | 2012-06-27 | 2006 | 2,292 | Resale |
| 2594 Farragut Way | $277,900 | $138 | 2012-06-13 | 2012 | 2,017 | New |
| 5790 Farnsworth Dr | $395,000 | $146 | 2012-06-04 | 2007 | 2,701 | Resale |
| 2581 Ulysses Rd | $309,000 | $146 | 2012-05-29 | 2012 | 2,114 | New |
| 2544 Halleck Ln | $230,000 | $125 | 2012-05-24 | 2008 | 1,833 | New |
| 2578 Halleck Ln | $259,900 | $138 | 2012-05-17 | 2009 | 1,878 | Resale |
| 2509 Manassas Way | $271,000 | $134 | 2012-05-09 | 2012 | 2,025 | New |
| 5617 Ringold Ln | $325,000 | $136 | 2012-05-05 | 2008 | 2,386 | Resale |
| 2591 Halleck Ln | $279,900 | $134 | 2012-05-04 | 2012 | 2,090 | New |
| 5652 Tecumseh Dr | $229,000 | $121 | 2012-04-25 | 2006 | 1,899 | Resale |
| 5762 Farnsworth Dr | $361,400 | $142 | 2012-04-24 | 2012 | 2,539 | New |
| 5637 Ringold Ln | $270,900 | $148 | 2012-04-20 | 2012 | 1,828 | New |
| 2607 Opequon Bnd | $275,300 | $146 | 2012-04-12 | 2012 | 1,882 | New |
| 2573 Ulysses Rd | $311,900 | $142 | 2012-04-12 | 2012 | -- | New |
| 2602 Farragut Way | $130,000 | $62 | 2012-03-05 | 2012 | 2,102 | New |
| 2629 Opequon Bnd | $276,000 | $137 | 2012-03-02 | 2012 | 2,017 | New |
| 2607 Ulysses Rd | $284,900 | $140 | 2012-02-24 | 2012 | 2,030 | New |
| 2565 Halleck Ln | $290,000 | $144 | 2012-02-21 | 2012 | 2,017 | New |
| 2623 Manassas Way | $244,900 | $144 | 2012-02-08 | 2012 | 1,701 | New |
| 2570 Carthage Ln | $290,000 | $146 | 2012-02-03 | 2012 | 1,987 | New |
| 2518 Lagrange Trl | $271,400 | $150 | 2012-01-31 | 2012 | 1,809 | New |
| 2566 Carthage Ln | $319,900 | $144 | 2012-01-30 | 2012 | 2,226 | New |
| 2569 Ulysses Rd | $299,900 | $142 | 2012-01-27 | 2012 | 2,105 | New |
| 2660 Breton Ridge Dr | $261,100 | $100 | 2012-01-26 | 2005 | 2,600 | New |
| 2542 Manassas Way | $260,000 | $137 | 2012-01-25 | 2009 | 1,891 | Resale |
| 2656 Breton Ridge Dr | $279,000 | $113 | 2012-01-24 | 2005 | 2,475 | Resale |
| 2641 Opequon Bnd | $249,900 | $147 | 2012-01-20 | 2012 | 1,701 | New |
| 2609 Farragut Way | $272,900 | $135 | 2012-01-06 | 2012 | 2,017 | New |
| 5604 Burnside Cir | $350,000 | $132 | 2012-01-05 | 2007 | 2,652 | Resale |
| 2629 Manassas Way | $246,400 | $141 | 2011-12-21 | 2011 | 1,748 | New |
| 5621 Ringold Ln | $284,900 | $140 | 2011-11-10 | 2011 | 2,030 | New |
| 2542 Bennits Mill Way | $313,700 | $147 | 2011-10-28 | 2011 | 2,138 | New |
| 2580 Ulysses Rd | $309,900 | $144 | 2011-10-21 | 2011 | 2,155 | New |
| 2617 Manassas Way | $269,900 | $130 | 2011-09-28 | 2011 | 2,072 | New |
| 2664 Breton Ridge Dr | $200,000 | $68 | 2011-09-19 | 2011 | 2,922 | New |
| 2541 Lagrange Trl | $296,000 | $128 | 2011-09-09 | 2008 | 2,318 | Resale |
| 2590 Halleck Ln | $252,900 | $140 | 2011-08-31 | 2010 | 1,811 | New |
| 2586 Ulysses Rd | $274,300 | $150 | 2011-08-26 | 2011 | 1,828 | New |
| 2558 Manassas Way | $249,900 | $142 | 2011-08-15 | 2011 | 1,754 | New |
| 2539 Bennits Mill Way | $299,900 | $145 | 2011-08-15 | 2011 | 2,074 | New |
| 5647 Burnside Cir | $239,500 | $126 | 2011-08-11 | 2007 | 1,899 | Resale |
| 2560 Carthage Ln | $305,000 | $138 | 2011-07-29 | 2011 | 2,213 | New |
| 2605 Farragut Way | $242,900 | $143 | 2011-07-27 | 2011 | 1,701 | New |
| 5641 Ringold Ln | $304,900 | $147 | 2011-07-22 | 2011 | 2,074 | New |
| 5853 Appomattox Ct | $266,000 | $124 | 2011-07-15 | 2008 | 2,138 | New |
| 2595 Farragut Way | $269,900 | $130 | 2011-07-15 | 2011 | 2,070 | New |
| 2544 Carthage Ln | $305,900 | $145 | 2011-06-29 | 2011 | 2,108 | New |
| 2554 Manassas Way | $239,900 | $141 | 2011-06-01 | 2011 | 1,701 | New |
| 2556 Carthage Ln | $288,000 | $145 | 2011-05-27 | 2011 | 1,987 | New |
| 2587 Ulysses Rd | $309,900 | $146 | 2011-05-27 | 2011 | 2,124 | New |
| 2595 Halleck Ln | $276,100 | $138 | 2011-05-27 | 2011 | 2,008 | New |
| 2587 Farragut Way | $252,900 | $139 | 2011-05-25 | 2011 | 1,825 | New |
| 2537 Ulysses Rd | $263,100 | $157 | 2011-04-29 | 2011 | 1,679 | New |
| 2509 Ulysses Rd | $269,900 | $154 | 2011-04-25 | 2011 | 1,756 | New |
| 2704 Breton Ridge Dr | $400,000 | $121 | 2011-04-22 | 2006 | 3,305 | Resale |
| 2538 Lagrange Trl | $279,900 | $141 | 2011-04-15 | 2011 | 1,990 | New |
| 2639 Ulysses Rd | $260,000 | $115 | 2011-03-31 | 2006 | 2,268 | Resale |
| 2533 Carthage Ln | $285,000 | $141 | 2011-03-28 | 2008 | 2,028 | Resale |
| 5636 Burnside Cir | $275,000 | $130 | 2011-03-25 | 2006 | 2,113 | Resale |
| 2633 Antietam Trl | $333,000 | $127 | 2011-03-17 | 2006 | 2,629 | Resale |
| 5755 Farnsworth Dr | $400,000 | $81 | 2011-03-14 | 2011 | 4,918 | New |
| 5724 Farnsworth Dr | $250,000 | $69 | 2011-02-07 | 2011 | 3,628 | New |
| 5632 Burnside Cir | $242,000 | $125 | 2011-01-21 | 2006 | 1,941 | Resale |
| 2541 Carthage Ln | $227,500 | $128 | 2011-01-19 | 2011 | 1,782 | Resale |
| 2540 Ulysses Rd | $361,000 | $146 | 2011-01-14 | 2008 | 2,475 | Resale |
| 2550 Manassas Way | $270,000 | $129 | 2011-01-13 | 2009 | 2,085 | New |
| 5682 Burnside Cir | $244,900 | $121 | 2011-01-07 | 2007 | 2,022 | Resale |
| 2591 Ulysses Rd | $299,900 | $136 | 2011-01-03 | 2011 | 2,200 | New |
| 2615 Ulysses Rd | $279,900 | $141 | 2010-12-29 | 2010 | 1,990 | New |
| 2534 Bennits Mill Way | $303,200 | $135 | 2010-12-17 | 2010 | 2,244 | New |
| 2504 Ulysses Rd | $319,900 | $158 | 2010-12-17 | 2010 | 2,020 | New |
| 2594 Halleck Ln | $274,400 | $157 | 2010-12-01 | 2010 | 1,748 | New |
| 2649 Antietam Trl | $324,000 | $127 | 2010-11-29 | 2005 | 2,545 | Resale |
| 2530 Manassas Way | $246,900 | $148 | 2010-11-05 | 2010 | 1,670 | New |
| 5698 Burnside Cir | $253,000 | $123 | 2010-10-22 | 2007 | 2,058 | Resale |
| 2570 Halleck Ln | $269,900 | $130 | 2010-09-30 | 2010 | 2,070 | New |
| 2526 Manassas Way | $254,900 | $145 | 2010-09-28 | 2010 | 1,755 | New |
| 2547 Bennits Mill Way | $367,000 | $154 | 2010-09-27 | 2009 | 2,376 | New |
| 2533 Ulysses Rd | $272,400 | $149 | 2010-09-17 | 2010 | 1,825 | New |
| 2522 Manassas Way | $249,900 | $137 | 2010-09-16 | 2010 | 1,825 | New |
| 2528 Carthage Ln | $317,000 | $154 | 2010-08-30 | 2010 | 2,056 | New |
| 2533 Lagrange Trl | $299,900 | $145 | 2010-08-30 | 2010 | 2,074 | New |
| 2716 Breton Ridge Rd | $200,000 | $64 | 2010-08-23 | 2010 | 3,116 | New |
| 2571 Manassas Way | $264,900 | $129 | 2010-08-06 | 2008 | 2,058 | New |
| 2513 Ulysses Rd | $282,000 | $120 | 2010-07-26 | 2008 | 2,345 | Resale |
| 2554 Lagrange Trl | $266,900 | $153 | 2010-07-15 | 2010 | 1,748 | New |
| 2521 Ulysses Rd | $265,000 | $139 | 2010-06-28 | 2010 | 1,900 | New |
| 2534 Lagrange Trl | $292,400 | $141 | 2010-06-28 | 2010 | 2,074 | New |
| 2517 Ulysses Rd | $273,600 | $148 | 2010-06-25 | 2009 | 1,850 | New |
| 2548 Halleck Ln | $249,500 | $132 | 2010-06-21 | 2008 | 1,888 | New |
| 2526 Lagrange Trl | $280,000 | $134 | 2010-06-11 | 2009 | 2,097 | New |
| 2692 Breton Ridge Dr | $550,000 | $168 | 2010-06-01 | 2006 | 3,273 | New |
| 2611 Ulysses Rd | $269,900 | $153 | 2010-05-27 | 2010 | 1,761 | New |
| 2583 Ulysses Rd | $294,900 | $142 | 2010-05-21 | 2010 | 2,074 | New |
| 5628 Tecumseh Dr | $260,000 | $140 | 2010-05-10 | 2006 | 1,855 | Resale |
| 2572 Halleck Ln | $264,500 | $149 | 2010-05-07 | 2010 | -- | New |
| 2552 Carthage Ln | $313,800 | $153 | 2010-05-06 | 2010 | 2,054 | New |
| 2595 Manassas Way | $270,000 | $124 | 2010-05-03 | 2008 | 2,178 | Resale |
| 2564 Carthage Ln | $299,000 | $150 | 2010-04-30 | 2010 | 1,996 | New |
| 5716 Farnsworth Ct | $200,000 | $50 | 2010-04-26 | 2010 | 4,018 | New |
| 2652 Antietam Trl | $360,000 | $120 | 2010-04-23 | 2006 | 2,994 | Resale |
| 5790 Farnsworth Ct | $465,000 | $172 | 2010-04-14 | 2007 | 2,701 | Resale |
| 2566 Halleck Ln | $286,400 | $150 | 2010-04-09 | 2010 | 1,908 | New |
| 5849 Appomattox Ct | $257,900 | $135 | 2010-04-05 | 2008 | 1,908 | New |
| 5743 Farnsworth Ct | $350,000 | $81 | 2010-04-05 | 2010 | 4,338 | New |
| 2586 Farragut Way | $242,300 | $142 | 2010-03-12 | 2009 | 1,707 | New |
| 5646 Burnside Cir | $320,000 | $137 | 2010-03-09 | 2006 | 2,337 | Resale |
| 2604 Antietam Trl | $369,900 | $159 | 2010-02-24 | 2005 | 2,325 | Resale |
| 2520 Carthage Ln | $295,000 | $145 | 2010-02-17 | 2010 | 2,033 | New |
| 2516 Carthage | $279,000 | $112 | 2010-02-15 | 2010 | 2,502 | New |
| 5666 Burnside Cir | $280,000 | $122 | 2010-02-04 | 2006 | 2,292 | Resale |
| 2525 Carthage | $280,900 | $103 | 2010-02-03 | 2010 | 2,730 | Resale |
| 2607 Manassas Way | $264,500 | $146 | 2010-01-29 | 2008 | 1,817 | New |
| 2582 Halleck Ln | $276,100 | $153 | 2010-01-28 | 2009 | 1,802 | New |
| 2546 Lagrange Trl | $305,000 | $157 | 2010-01-27 | 2009 | 1,939 | New |
| 2565 Ulysses Rd | $254,000 | $134 | 2010-01-15 | 2008 | 1,898 | Resale |
| 2578 Halleck Ln | $264,500 | $141 | 2009-12-28 | 2009 | 1,878 | New |
| 2559 Carthage Ln | $272,000 | $151 | 2009-12-22 | 2009 | 1,799 | New |
| 2648 Opequon Bnd | $259,000 | $148 | 2009-12-09 | 2009 | 1,748 | New |
| 5712 Farnsworth Ct | $245,000 | $69 | 2009-12-07 | 2009 | 3,570 | New |
| 5633 Ringold Ln | $359,900 | $157 | 2009-11-30 | 2009 | 2,289 | New |
| 2600 Opequon Bnd | $255,000 | $143 | 2009-11-24 | 2009 | 1,785 | New |
| 2530 Lagrange Trl | $150,000 | $49 | 2009-11-23 | 2009 | 3,038 | New |
| 2542 Lagrange Trl | $359,900 | $157 | 2009-11-18 | 2009 | 2,289 | New |
| 2525 Carthage | $190,000 | $70 | 2009-11-09 | 2009 | 2,730 | New |
| 2637 Manassas Way | $282,900 | $137 | 2009-10-16 | 2008 | 2,065 | New |
| 5698 Burnside Cir | $279,900 | $136 | 2009-10-12 | 2007 | 2,058 | New |
| 2540 Carthage Ln | $339,000 | $149 | 2009-09-15 | 2009 | 2,269 | New |
| 2514 Manassas Way | $267,000 | $141 | 2009-08-31 | 2009 | 1,900 | New |
| 2586 Halleck Ln | $100,000 | $46 | 2009-08-31 | 2009 | 2,192 | New |
| 2540 Halleck Ln | $274,800 | $129 | 2009-08-21 | 2008 | 2,138 | New |
| 2572 Ulysses Rd | $375,000 | $144 | 2009-08-14 | 2009 | 2,602 | New |
| 2603 Opequon Bnd | $140,000 | $53 | 2009-08-10 | 2009 | 2,654 | New |
| 2515 Lagrange Trl | $359,900 | $148 | 2009-07-24 | 2009 | -- | New |
| 5635 Tecumseh Dr | $256,000 | $123 | 2009-07-15 | 2006 | 2,088 | Resale |
| 2565 Ulysses Rd | $280,000 | $148 | 2009-07-14 | 2008 | 1,898 | New |
| 2518 Manassas Way | $295,400 | $141 | 2009-07-02 | 2009 | 2,100 | New |
| 5856 Appomattox Ct | $283,000 | $137 | 2009-07-01 | 2009 | 2,070 | New |
| 2538 Manassas Way | $264,900 | $147 | 2009-06-30 | 2009 | 1,805 | New |
| 5848 Appomattox Ct | $289,800 | $140 | 2009-06-23 | 2009 | 2,065 | New |
| 2565 Manassas Way | $257,900 | $140 | 2009-06-22 | 2008 | 1,848 | New |
| 2557 Halleck Ln | $279,000 | $134 | 2009-06-12 | 2009 | 2,085 | New |
| 2546 Manassas Way | $259,000 | $142 | 2009-06-04 | 2009 | 1,820 | New |
| 2542 Manassas Way | $277,900 | $147 | 2009-05-28 | 2009 | 1,891 | New |
| 2541 Ulysses Rd | $367,600 | $151 | 2009-05-22 | 2009 | 2,430 | New |
| 5852 Appomattox Ct | $270,000 | $143 | 2009-05-22 | 2009 | 1,892 | New |
| 2558 Halleck Ln | $269,000 | $143 | 2009-04-24 | 2009 | 1,883 | New |
| 2545 Carthage | $292,354 | $88 | 2009-04-20 | 2009 | 3,322 | New |
| 5690 Burnside Cir | $260,000 | $126 | 2009-04-10 | 2007 | 2,061 | Resale |
| 2550 Lagrange Trl | $355,000 | $147 | 2009-03-27 | 2008 | 2,414 | New |
| 2553 Halleck Ln | $252,700 | $138 | 2009-03-18 | 2009 | -- | New |
| 5624 Burnside Cir | $326,000 | $151 | 2009-03-03 | 2007 | 2,158 | Resale |
| 2624 Ulysses Rd | $250,000 | $143 | 2009-02-20 | 2007 | 1,744 | Resale |
| 2533 Bennits Mill Way | $336,800 | $145 | 2009-01-30 | 2008 | 2,318 | New |
| 2554 Halleck Ln | $249,000 | $140 | 2009-01-29 | 2008 | 1,778 | New |
| 2549 Halleck Ln | $279,900 | $137 | 2008-12-30 | 2008 | 2,040 | New |
| 5857 Appomattox Ct | $279,900 | $135 | 2008-12-22 | 2008 | 2,068 | New |
| 2536 Carthage Ln | $330,000 | $169 | 2008-12-15 | 2007 | 1,949 | New |
| 5620 Burnside Cir | $280,000 | $131 | 2008-12-12 | 2007 | 2,140 | New |
| 2535 Bennits Mill Way | $375,000 | $158 | 2008-10-15 | 2008 | 2,372 | New |
| 2514 Lagrange Trl | $315,000 | $140 | 2008-09-29 | 2008 | 2,258 | New |
| 2595 Manassas Way | $278,000 | $128 | 2008-09-22 | 2008 | 2,178 | New |
| 2587 Manassas Way | $254,100 | $136 | 2008-09-18 | 2008 | -- | New |
| 2589 Ulysses Rd | $369,900 | $163 | 2008-09-12 | 2008 | 2,272 | New |
| 2540 Ulysses Rd | $410,000 | $166 | 2008-09-04 | 2008 | 2,475 | Resale |
| 5648 Burnside Cir | $340,000 | $175 | 2008-08-15 | 2006 | 1,941 | Resale |
| 5655 Tecumseh Dr | $340,000 | $147 | 2008-08-15 | 2006 | 2,316 | New |
| 2704 Breton Ridge Dr | $525,000 | $159 | 2008-08-11 | 2006 | 3,305 | Resale |
| 2525 Ulysses Rd | $375,000 | $158 | 2008-08-01 | 2008 | 2,368 | New |
| 5617 Ringold Ln | $325,000 | $138 | 2008-07-28 | 2008 | 2,363 | New |
| 2529 Carthage Ln | $340,000 | $169 | 2008-07-25 | 2007 | 2,006 | New |
| 2531 Bennits Mill Way | $394,900 | $152 | 2008-07-03 | 2008 | 2,592 | New |
| 2576 Ulysses Rd | $200,000 | $70 | 2008-06-30 | 2008 | 2,876 | New |
| 5619 Tecumseh Dr | $330,000 | $164 | 2008-06-30 | 2007 | 2,008 | New |
| 5604 Burnside Cir | $377,500 | $142 | 2008-06-19 | 2007 | 2,652 | Resale |
| 2700 Breton Ridge Dr | $515,000 | $198 | 2008-06-11 | 2006 | 2,600 | Resale |
| 2620 Ulysses Rd | $297,800 | $169 | 2008-05-16 | 2007 | 1,761 | New |
| 2543 Bennits Mill Way | $359,900 | $168 | 2008-04-30 | 2008 | 2,142 | New |
| 5642 Burnside Cir | $370,000 | $156 | 2008-04-21 | 2007 | 2,376 | New |
| 2656 Breton Ridge Dr | $331,300 | $134 | 2008-04-17 | 2005 | 2,475 | Resale |
| 5729 Roanoke Trl | $475,000 | $162 | 2008-03-14 | 2006 | 2,941 | Resale |
| 2541 Lagrange Trl | $359,900 | $155 | 2008-03-03 | 2008 | 2,318 | New |
| 5644 Tecumseh Dr | $350,000 | $151 | 2008-02-25 | 2006 | 2,314 | Resale |
| 2608 Ulysses Rd | $329,900 | $174 | 2008-02-20 | 2006 | 1,899 | New |
| 2545 Lagrange Trl | $385,000 | $164 | 2008-02-04 | 2008 | 2,354 | New |
| 2574 Carthage Ln | $350,000 | $177 | 2007-12-21 | 2007 | 1,979 | New |
| 5616 Burnside Cir | $381,400 | $159 | 2007-12-21 | 2007 | 2,392 | New |
| 5693 Burnside Cir | $390,000 | $165 | 2007-11-27 | 2006 | 2,362 | Resale |
| 2505 Ulysses Rd | $385,000 | $159 | 2007-11-19 | 2007 | 2,415 | New |
| 5652 Burnside Cir | $386,000 | $147 | 2007-11-09 | 2007 | 2,619 | New |
| 2540 Ulysses Rd | $302,000 | $86 | 2007-10-22 | 2008 | 3,532 | New |
| 2588 Ulysses Rd | $375,900 | $169 | 2007-10-02 | 2007 | 2,228 | New |
| 5682 Burnside Cir | $339,400 | $168 | 2007-08-31 | 2007 | 2,022 | New |
| 2644 Breton Ridge Dr | $485,000 | $182 | 2007-08-30 | 2007 | 2,669 | New |
| 5694 Burnside Cir | $340,400 | $146 | 2007-08-24 | 2007 | 2,339 | New |
| 2684 Breton Ridge Dr | $515,900 | $196 | 2007-08-16 | 2006 | 2,626 | New |
| 5790 Farnsworth Ct | $550,000 | $204 | 2007-08-15 | 2007 | 2,701 | New |
| 2585 Ulysses Rd | $434,000 | $181 | 2007-08-13 | 2007 | 2,395 | New |
| 5664 Burnside Cir | $365,000 | $173 | 2007-08-02 | 2007 | 2,113 | New |
| 5624 Burnside Cir | $388,800 | $180 | 2007-07-31 | 2007 | 2,158 | New |
| 5603 Burnside Cir | $390,000 | $166 | 2007-07-26 | 2005 | 2,345 | Resale |
| 2603 Ulysses Rd | $401,600 | $175 | 2007-06-28 | 2007 | 2,293 | New |
| 5647 Burnside Cir | $338,000 | $178 | 2007-06-28 | 2007 | 1,899 | New |
| 2688 Breton Ridge Dr | $510,000 | $151 | 2007-06-19 | 2007 | 3,384 | Resale |
| 5686 Burnside Cir | $352,800 | $154 | 2007-06-18 | 2007 | 2,293 | New |
| 5693 Burnside Cir | $380,000 | $161 | 2007-06-13 | 2006 | 2,362 | New |
| 5786 Farnsworth Dr | $259,900 | $57 | 2007-05-28 | 2007 | 4,540 | New |
| 5697 Burnside Cir | $356,000 | $149 | 2007-05-24 | 2007 | 2,383 | New |
| 5678 Burnside Cir | $375,000 | $159 | 2007-04-02 | 2006 | 2,362 | New |
| 2652 Antietam Trl | $600,000 | $200 | 2007-04-02 | 2006 | 2,994 | Resale |
| 5604 Burnside Cir | $415,000 | $156 | 2007-03-30 | 2007 | 2,652 | New |
| 5663 Tecumseh Dr | $345,000 | $186 | 2007-02-23 | 2006 | 1,855 | New |
| 5715 Farnsworth Dr | $215,000 | $58 | 2007-02-20 | 2006 | 3,717 | New |
| 5658 Burnside Cir | $337,000 | $177 | 2007-02-09 | 2006 | 1,899 | New |
| 5725 Roanoke Trl | $405,000 | $195 | 2007-02-06 | 2005 | 2,080 | Resale |
| 5647 Tecumseh Dr | $400,600 | $170 | 2007-01-31 | 2006 | 2,360 | New |
| 2597 Ulysses Rd | $385,000 | $150 | 2007-01-24 | 2006 | 2,565 | New |
| 5607 Burnside Cir | $349,000 | $184 | 2006-12-29 | 2006 | 1,899 | New |
| 5653 Burnside Cir | $365,000 | $173 | 2006-12-29 | 2006 | 2,113 | New |
| 5648 Burnside Cir | $333,600 | $172 | 2006-12-22 | 2006 | 1,941 | New |
| 5640 Burnside Cir | $395,000 | $157 | 2006-12-20 | 2006 | 2,508 | New |
| 2643 Ulysses Rd | $331,700 | $158 | 2006-12-20 | 2006 | 2,095 | New |
| 5631 Tecumseh Dr | $354,500 | $168 | 2006-11-30 | 2006 | 2,113 | New |
| 5628 Burnside Cir | $393,200 | $172 | 2006-11-30 | 2006 | 2,292 | New |
| 5660 Burnside Cir | $404,600 | $175 | 2006-11-30 | 2006 | 2,314 | New |
| 5659 Tecumseh Dr | $343,000 | $150 | 2006-11-20 | 2006 | 2,288 | New |
| 2601 Ulysses Rd | $311,000 | $149 | 2006-11-17 | 2006 | 2,088 | New |
| 5636 Burnside Cir | $360,000 | $170 | 2006-11-15 | 2006 | 2,113 | New |
| 5612 Burnside Cir | $420,000 | $158 | 2006-11-15 | 2006 | 2,663 | New |
| 5633 Tecumseh Dr | $361,500 | $172 | 2006-11-14 | 2005 | 2,104 | New |
| 5613 Burnside Cir | $374,000 | $177 | 2006-11-13 | 2006 | 2,113 | New |
| 5623 Burnside Cir | $406,100 | $175 | 2006-11-03 | 2006 | 2,314 | New |
| 5646 Burnside Cir | $417,000 | $178 | 2006-11-02 | 2006 | 2,337 | New |
| 5641 Burnside Cir | $389,500 | $170 | 2006-11-01 | 2006 | 2,292 | New |
| 5654 Burnside Cir | $402,800 | $179 | 2006-10-27 | 2006 | 2,250 | New |
| 5666 Burnside Cir | $386,200 | $168 | 2006-10-24 | 2006 | 2,292 | New |
| 5651 Tecumseh Dr | $353,000 | $182 | 2006-10-12 | 2006 | 1,943 | New |
| 5632 Burnside Cir | $345,800 | $178 | 2006-09-29 | 2006 | 1,941 | New |
| 2665 Breton Ridge Dr | $332,000 | $108 | 2006-09-27 | 2006 | 3,084 | New |
| 5728 Farnsworth Dr | $338,947 | $94 | 2006-09-18 | 2006 | 3,602 | New |
| 5677 Burnside Cir | $338,000 | $182 | 2006-09-07 | 2006 | 1,855 | New |
| 5636 Tecumseh Dr | $325,000 | $144 | 2006-08-31 | 2006 | 2,260 | New |
| 2639 Ulysses Rd | $345,000 | $152 | 2006-08-28 | 2006 | 2,268 | New |
| 5635 Tecumseh Dr | $342,700 | $164 | 2006-08-15 | 2006 | 2,088 | New |
| 5620 Tecumseh Dr | $372,000 | $163 | 2006-08-14 | 2006 | 2,288 | New |
| 2631 Ulysses Rd | $343,000 | $151 | 2006-08-11 | 2006 | 2,270 | New |
| 5685 Burnside Cir | $361,300 | $159 | 2006-08-09 | 2006 | 2,268 | New |
| 5643 Tecumseh Dr | $406,600 | $177 | 2006-08-07 | 2006 | -- | New |
| 2623 Ulysses Rd | $367,000 | $159 | 2006-08-04 | 2006 | 2,314 | New |
| 2619 Ulysses Rd | $342,000 | $151 | 2006-08-04 | 2006 | 2,260 | New |
| 5670 Burnside Cir | $339,500 | $162 | 2006-08-01 | 2007 | 2,096 | New |
| 2627 Ulysses Rd | $391,000 | $165 | 2006-07-28 | 2006 | 2,373 | New |
| 5676 Burnside Cir | $430,800 | $179 | 2006-07-20 | 2006 | 2,412 | New |
| 5659 Burnside Cir | $372,200 | $164 | 2006-07-19 | 2006 | 2,270 | New |
| 2628 Antietam Trl | $395,000 | $180 | 2006-07-19 | 2006 | 2,192 | New |
| 5721 Roanoke Trl | $430,000 | $173 | 2006-07-17 | 2005 | 2,490 | New |
| 5624 Tecumseh Dr | $400,000 | $169 | 2006-06-30 | 2006 | 2,360 | New |
| 5648 Tecumseh Dr | $364,000 | $171 | 2006-06-29 | 2006 | 2,128 | Resale |
| 5672 Burnside Cir | $401,200 | $177 | 2006-06-26 | 2006 | 2,271 | New |
| 5644 Tecumseh Dr | $404,900 | $175 | 2006-06-21 | 2006 | 2,314 | New |
| 5717 Roanoke Trl | $425,000 | $182 | 2006-06-19 | 2005 | 2,337 | New |
| 5623 Tecumseh Dr | $396,900 | $178 | 2006-06-19 | 2005 | 2,231 | New |
| 5729 Roanoke Trl | $521,000 | $177 | 2006-06-14 | 2006 | 2,941 | New |
| 5603 Burnside Cir | $430,000 | $183 | 2006-05-31 | 2005 | 2,345 | New |
| 2704 Breton Ridge Dr | $650,000 | $197 | 2006-05-31 | 2006 | 3,305 | New |
| 2635 Ulysses Rd | $359,700 | $158 | 2006-05-30 | 2006 | 2,277 | New |
| 5635 Burnside Cir | $419,800 | $186 | 2006-05-26 | 2006 | 2,252 | New |
| 5628 Tecumseh Dr | $337,100 | $182 | 2006-05-03 | 2006 | 1,855 | New |
| 5632 Tecumseh Dr | $379,900 | $166 | 2006-04-25 | 2006 | 2,285 | New |
| 2593 Ulysses Rd | $345,000 | $182 | 2006-04-19 | 2006 | 1,899 | New |
| 5648 Tecumseh Dr | $334,000 | $157 | 2006-04-18 | 2006 | 2,128 | New |
| 5689 Burnside Cir | $319,300 | $160 | 2006-04-10 | 2006 | 2,000 | New |
| 5658 Tecumseh Dr | $385,900 | $170 | 2006-04-07 | 2006 | 2,268 | New |
| 2609 Antietam Trl | $405,000 | $157 | 2006-02-27 | 2006 | 2,574 | New |
| 2648 Breton Ridge Dr | $383,100 | $169 | 2006-02-22 | 2006 | 2,270 | New |
| 5640 Tecumseh Dr | $336,000 | $157 | 2006-02-17 | 2006 | -- | New |
| 5662 Tecumseh Dr | $419,400 | $178 | 2006-02-17 | 2006 | 2,362 | New |
| 2605 Antietam Trl | $340,700 | $166 | 2006-02-15 | 2006 | 2,056 | New |
| 2637 Antietam Trl | $200,000 | $63 | 2006-02-07 | 2006 | 3,166 | New |
| 5730 Roanoke Trl | $399,000 | $151 | 2006-01-26 | 2006 | 2,637 | New |
| 2649 Antietam Trl | $435,000 | $171 | 2006-01-23 | 2005 | 2,545 | New |
| 2633 Antietam Trl | $212,000 | $61 | 2006-01-13 | 2006 | 3,460 | New |
| 2616 Antietam Trl | $200,000 | $60 | 2006-01-11 | 2005 | 3,348 | New |
| 2636 Antietam Trl | $215,000 | $69 | 2006-01-03 | 2005 | 3,129 | New |
| 2641 Antietam Trl | $355,300 | $173 | 2005-12-12 | 2005 | 2,056 | New |
| 2656 Breton Ridge Dr | $424,100 | $171 | 2005-12-02 | 2005 | 2,475 | New |
| 2652 Antietam Trail | $287,825 | $80 | 2005-11-30 | 2005 | 3,606 | New |
| 5718 Roanoke Trl | $396,900 | $169 | 2005-11-30 | 2005 | 2,348 | New |
| 2660 Breton Ridge Dr | $451,000 | $173 | 2005-11-23 | 2005 | 2,600 | New |
| 2608 Antietam Trail | $278,373 | $77 | 2005-11-21 | 2005 | 3,610 | New |
| 5726 Roanoke Trl | $404,400 | $162 | 2005-11-16 | 2005 | 2,489 | New |
| 2656 Antietam Trl | $486,400 | $180 | 2005-11-10 | 2005 | 2,707 | New |
| 5725 Roanoke Trl | $359,900 | $173 | 2005-10-12 | 2005 | 2,080 | New |
| 2612 Antietam Trl | $401,100 | $147 | 2005-08-08 | 2005 | 2,737 | New |
| 2700 Breton Ridge Dr | $250,000 | $70 | 2005-06-29 | 2006 | 3,590 | New |
| 2688 Breton Ridge Dr | $200,000 | $59 | 2005-06-29 | 2005 | 3,384 | New |
| 2604 Antietam Trl | $404,000 | $174 | 2005-05-27 | 2005 | 2,325 | New |
| 5722 Roanoke Trl | $406,500 | $163 | 2005-02-25 | 2005 | 2,489 | New |