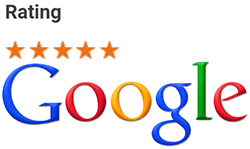 Believe the hype! I have to admit that I was a bit skeptical that one business could get so many positive reviews. It was when I started seeing reviews from people that I know personally that I decided to take a chance and bring on the Joe Manausa team for the sale of our home in Tallahassee.
Andy Elliot came out to our home and reviewed their marketing strategy and potential timeline. Later that day, Andy had provided us with a list price that was actually higher than we had hoped for. Within days, their amazing photographer was on site to take photos of the property.
Our home was listed on their Coming Soon website, as well as social media. It didn't take long (hours) before we saw people driving by taking pictures of our home. For the next week we observed dozens of folks stopping and looking at the house. We knew that we were going into listing our house with a lot of momentum. By the time the house actually went on the market, we had a line of appointments for showings. We received multiple offers the day of listing and were under contract that same evening.
Right up to the day of closing Andy and Penny communicated proactively to make sure that everything was moving with alacrity. We closed on time without so much as a hiccup along the way.
This should have been a stressful process to some extent, but Andy and team made it enjoyable - to the extent that I will almost say that it was fun.
This is one well-oiled machine that has earned it's reputation. I would not hesitate to work with Andy and the Joe Manausa team again!