Preferred Vendors
At Joe Manausa Real Estate, customer service is our number one priority. Therefore, we take our vendor relationships seriously. Whether you are a buyer or a seller, we want to make sure that you are working with the best, so we have spent years cultivating a list of the best-of-the-best to assist during the process.
LENDERS

Bay Capital Mortgage Corp. is an independent mortgage banking firm headquartered in Annapolis, Maryland, and has been lending since 1994. Bay Capital is licensed in Maryland, Virginia, District of Columbia, Delaware, Virginia, West Virginia, North Carolina, South Carolina, Georgia, and Florida.
Whether you're buying or refinancing a home, Bay Capital Mortgage has your best interest at heart. The professionals at Bay Capital Mortgage work with you to understand your specific situation and provide expert advice and recommendations to help you achieve your financial goals.
At Bay Capital Mortgage, our customers have and will always come first. So when you call, know that the experts at Bay Capital Mortgage will work with you, on a one-on-one basis to provide you with the best possible financing solution catered to your needs.

Capital City Bank's professional team of Mortgage Account Executives offers decades of combined experience, and they look forward to putting their mortgage services to work for you.
With Capital City Bank, you can shop loan programs and current rates quickly and conveniently with their easy-to-use online mortgage tools. Add individualized assistance from a knowledgeable mortgage banker, and it's never been easier to find the mortgage solution that's right for you. The best part, they are a local bank and know the ins and outs of providing loans to Tallahassee residents.
HOMEOWNERS INSURANCE COMPANY

Woodham Insurance was founded by Wally Woodham Jr., a licensed insurance agent who grew up in Tallahassee and wanted to help make sure his community's insurance needs were being met in the best way possible. Offering property, casualty and auto insurance to the residents of Tallahassee and the surrounding areas, Woodham Insurance provides outstanding customer service and makes every client feel like a part of the family.
Woodham insurance understands that homes are more than just buildings and they work hard to keep their customers' best interests at heart and provide superior coverage to protect clients and their families.
HOME WARRANTY COMPANIES
American Home Shield

Founding the home warranty industry back in 1971, American Home Shield is still today's largest, most-chosen home warranty provider. Their goal, the same today as it was back then, is to make owning a home easier by helping customers protect their budgets from large, unexpected repair costs. Today, their Home Warranty Plans cover many of a home's most commonly broken down systems and appliances. They've even created a nationwide network of qualified repair professionals ready to help whenever the need arises.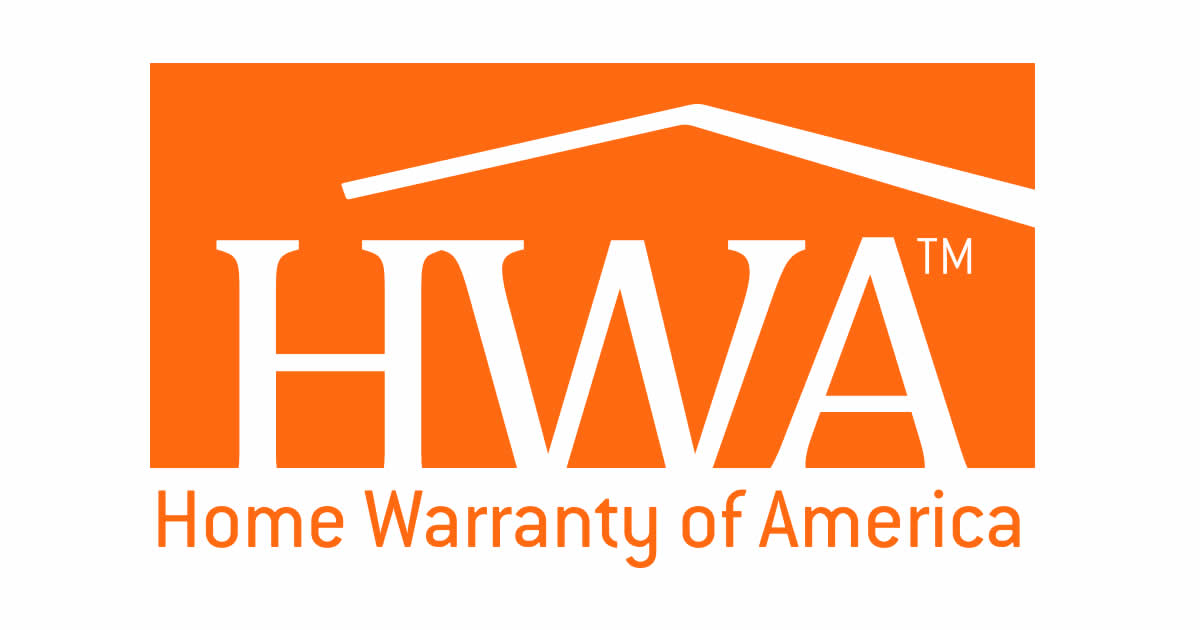 At Home Warranty of America, Inc. they strive to always offer customers fast, easy solutions with their network of qualified service technicians. Whether you are planning to sell your home, buy a new one, or just staying in your home, they can save you money and time, and bring you peace of mind when you need it most.
Their comprehensive 13-Month Home Warranty Plans are a great value with easy, reliable solutions for unexpected problems. They offer several payment options as well.

Old Republic Home Protection's Home Warranty Plan offers Plan Holders comprehensive protection against the high cost of repair or replacement of their home's major systems and appliances.
Their Standard Home Warranty Plan offers coverage on plumbing, heating and electrical systems as well as appliances including oven/range, water heater, dishwasher, garbage disposal, trash compactor and specialty items such as built-in bathtub whirlpool, and central vacuum systems. Optional coverage is also available.
REAL ESTATE ATTORNEYS

The experienced staff of Manausa Law Firm, P.A. understand the ins and outs of buying and selling homes and are ready to make your residential transaction a smooth and expedient experience. We take pride in our attention to detail and ability to promptly address any issues.
WOOD DESTROYING ORGANISM (WDO) INSPECTORS
Arrow customers are immediately impressed by the pest protection expertise of their Arrow Exterminators Service Professional and the quality and effectiveness of the service itself.
Their innovative approach allows them to give you complete pest protection both inside and outside your home and peace-of-mind in knowing you are protecting your family's health and property in the most environmentally responsible manner available today.
1st Choice Pest Services is the leader in the Tallahassee area in respect to pest control and termite control.
At 1st Choice Pest Services, they think of our clients as partners, and they work as a team. Moreover, we work hard at maintaining the highest customer satisfaction and giving back to our Tallahassee community. If you have any questions, in regards to pest control or termite control, let us know, and we will be glad to answer them.
HOME INSPECTORS
Blue Bear Home inspection will go beyond a basic inspection and focus additionally on safety and material defects which could jeopardize the integrity of your home or it's occupants.
One of the best parts about a Blue Bear Home inspection is the personal service you will receive. Blue Bear has a passion for learning and educating and enjoy teaching people about the home they are purchasing. If you are buying a home in Tallahassee, you deserve to have it inspected by Blue Bear Home Inspection, LLC.
Southern Home Consultants has been providing inspection services to the Tallahassee, Florida and North Florida area since 1999. All of otheir inspectors are Florida licensed home inspectors with over 50 years of combined commercial and residential construction experience.
SURVEYORS
Gary Allen Land Surveying is a full service, customer-oriented land surveying company serving Tallahassee and the surrounding counties. Whether your needs are to divide land, obtain a building permit, acquire title insurance, or resolve a boundary dispute, Gary Allen Land Surveying can help.
Gary Allen is dedicated to providing excellent service and a very competitive price to meet your surveying needs. All of the surveys are computer drafted for consistency and so updates can be made quickly and easily.
Odom Surveying & Mapping, LLC is a small 2-member firm that will get the job done on time without sacrificing the accuracy and detail needed for a typical boundary survey.
They are dedicated to their clients with the quality of our work and the timely manner at which deliverables reach our clients. This firm has stayed in business since 2005 and has gained a backbone of clients to support its well-being.
Questions?
If you would like to know more about the vendors with whom we regularly work, just let us know below, we'll be back to you shortly!