Pre-Marketing? How Steve Jobs Would Sell A Home
Posted by Joe Manausa on Thursday, July 9, 2020 at 5:51 AM
By Joe Manausa / July 9, 2020
Comment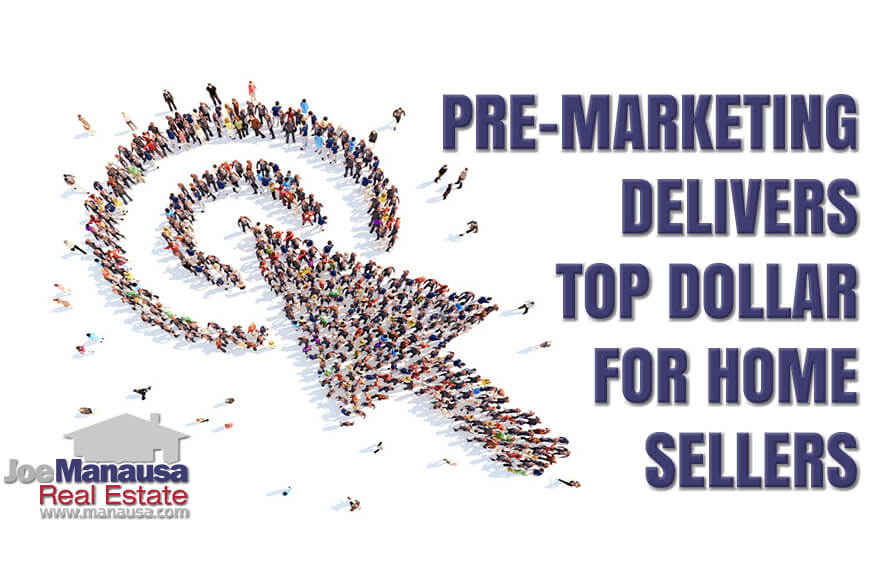 If your home was marketed like an Apple product, we would hear rumors about you selling long before you put it on the market. Several months prior to hitting the market, your floor plan would be "leaked" to numerous websites.
Finally, the weeks and days prior to going live, there would be a major effort to get the word out about your "must-have" home! You see, the bulk of Apple's marketing is done BEFORE the product hits the market!
But that's not how it's done in real estate, is it?
No. Maybe an agent will put a sign in the yard that says "coming soon," and maybe you and your agent will tell a few people that you'll be selling in a few weeks. Certainly, not the "Steve Jobs" approach to selling for top dollar, right?
When your home hits the market and it "goes live," how many buyers will be standing in line to get in? Will it look like an Apple store on the day the new iPhone is released?
If you are like most home sellers, your home won't be treated like the next Apple wonder-product, so you should plan for a lengthy home selling process. Unfortunately, as time passes, you will be losing money!
This does not have to be your experience though. Take a moment to understand how pre-marketing a home is the best solution for home sellers and you'll be prepared to earn top dollar for your home when you sell.
Pre-Marketing Revolutionizes The Home Selling Process
If you have ever heard of the term "pre-marketing" in real estate, then you are among a relatively small group of people. But pre-marketing will soon become the biggest buzz in real estate as home sellers flock to the agents and companies that can deliver higher sales prices with better marketing plans.
Pre-marketing is the process of marketing a home for sale BEFORE it enters the market.
If you are thinking "so what?" then hang on because this is the most important point. In order to explain with context, let's discuss how most agents sell a home and why most sellers don't squeeze every dime out of the sale of their home.
Traditional Home Selling Brings In Fewer Buyers
I think you would agree that ten buyers making an offer on your home would likely generate a higher sales price than if just one buyer wanted it, right? After all, if you only attract one buyer, then you negotiate DOWN to their offering price.
But if you generate multiple buyers making offers, then you don't negotiate! In fact, it's the buyers who have to do all the heavy lifting here. Each one knows that many others want the property, so the negotiation process is going to expose the buyer who wants it the most. And that buyer will pay top dollar!
Unfortunately, most real estate agents only start marketing a home when it goes live in the MLS. 99% of them rely on the syndication of listings to hundreds of websites. What little is done on social media is NOT done through paid ads, rather just a post on their small profiles. As you will learn below, they are setting up their sellers to lose money!
Do Not Let The Stalker Avoid Competition
If you have been a long-time reader of the Tallahassee Real Estate Blog, then you might remember numerous articles in the past where I've demonstrated my "neighborhood stalker" findings.
You see, in all market conditions, there is somebody out there that wants to live in your neighborhood. They have looked at everything on the market, and they have already placed a (losing) offer on a home and missed out. The stalker now understands home values in your neighborhood better than most real estate agents.
The day your home hits the market, the stalker will know about it. After all, the stalker is driving the streets and monitoring the best websites to know when the newest listing arrives. The stalker will be the first one to set an appointment and will likely see it the very first day it hits the market.
So now ask yourself, do you want the person who badly wants your home to be alone? Or do you want the stalker and fifty rivals all competing to make you move? You see, for most sellers who sell fast, they sell to the stalker, and they likely have negotiated a lower-than-asking-price for the sale. But that's not how it should go!
I have learned that the stalker is likely the one who will pay you the most money for your home, but the stalker is not stupid. The stalker does not want to lose the home, but he or she will want to get the best deal possible. Unless ...
If the stalker believes that the home could be lost to a different buyer, the stalker will pay ABOVE MARKET in order to not lose the home. I've seen this occur under all market conditions, but quite a bit more often now that we are in a seller's market.
The key is to bring the competition to the home at the same time as the stalker arrives!
Competition and chaos work to create a fear of loss within the buyer!
Pre-Marketing - How Steve Jobs Would Sell A Home
If we want to take a lesson from the Apple Playbook, then we know we have to create a buzz about the product BEFORE the product launch date. For you, the product is your home, and the product launch date is the day you "go live" in the MLS and allow visitors to examine your home.
Here is what we do to promote a home to the majority of the buying pool before it goes live (our pre-marketing plan to sell a home):
Identify the best selling features of the home - When we sell a home, we know that (for its price), the home has both positive and negative selling features. No home is perfect. But each home has one or more features that are nicer than would normally be found in a home at its price. For example, a home with a smaller yard might have a larger kitchen or updated bathrooms. We want to find the key selling features of the home to promote.

Identify the target buyers for the home - We have been assembling a list of homebuyers for many years on our Tallahassee Real Estate Website and Coming Soon Website. Right now, the list is just short of 100,000 people. We can isolate those who have not yet purchased a home, and then segment the list by area and price range to produce a high-value list of people who might be interested in a certain home.

Promote the home to our targeted list of buyers - Unlike other real estate companies who's agents all work independently, our employees all work together and our marketing is done at the company level, so our list is far larger than those of any competitor who ultimately has as many small lists as it has agents. We can reach a very healthy segment of the buyer pool for any home that we are hired to sell, merely through list management coupled with emails, texts, and phone calls to alert buyers of new listings.

Promote the home on the Coming Soon Website - We are the only company in Tallahassee with the exclusive rights to publish our listings on the ComingSoonHomesTallahassee.com website. We often get more eyeballs on a property BEFORE it goes live than any other agents do AFTER it is listed for sale. This coming soon marketing is unique and it includes a countdown timer (see the image on the right as an example). Remember, the home is the PRODUCT and all ready-buyers must be aware of the PRODUCT LAUNCH DATE to create the competition for the neighborhood stalker.

Promote the home on social media - Unlike most real estate agents, this is not a one-and-done task. We promote the heck out of our properties across numerous social media channels. When coupled with our email distribution list, we totally canvas the active buyers in the market. And this isn't cheap. Again, due to our company structure, we are able to spend significantly more than any agent in marketing a home through pooled resources. In fact, we spend more money each month marketing our listings than most agents earn in a year!

Promote the home to real estate agents - We also pre-promote our homes to real estate agents. This is important because there are thousands of agents in town, and it is very likely that one of them is related to the person that will be most willing to pay top dollar for the home. Remember, the goal is to get EVERY buyer possible on the product launch date!
So now you understand the importance of pre-marketing a home for sale and why it will put more money in your pocket than would a traditional real estate marketing plan. If you plan on selling your home now or in the near future, ensure that your agent can demonstrate an ability to massively expose the home and bring all buyers in the first moments the home will enter the market.
Your Local Expert In Tallahassee
When moving to, in, or from Tallahassee, you will fare better if you work with a local expert. We are here to help. If you have further questions on the Tallahassee real estate market, you can leave a comment below, give us a call at (850) 366-8917, or drop us a note and we'll give you the local information needed to ensure a successful, smooth transaction.
As a local born and raised in Tallahassee with a focus on customer service, I promise you'll find great success when working with Joe Manausa Real Estate, just as have our past customers. You can read thousands of their reviews reported on Google, Facebook and Zillow right here: Real Estate Agent Reviews Tallahassee.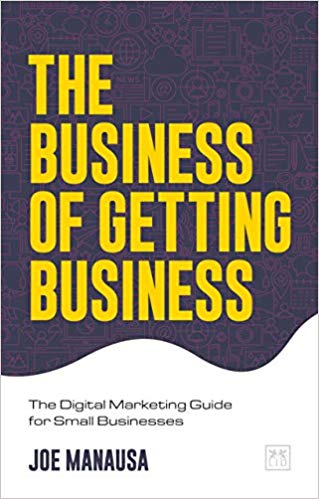 Have you heard about my new book "The Business of Getting Business?" It's a comprehensive guide for small businesses to help them make the move to digital. For those of us who want to survive and thrive in a world where large corporations are taking over, it is a must-read. It's also the perfect guide for how to sell a home in the digital age. You can find The Business Of Getting Business by clicking on any of the trusted retailers below.

Think all REALTORS are alike?
Read what people are saying about working with Joe Manausa Real Estate! You can see thousands of real customer reviews reported on Google, Facebook and Zillow at this link: CLICK HERE FOR REAL ESTATE AGENT REVIEWS.
I recently stumbled upon your latest Carrabelle listing. I must say, a home on Florida's Forgotten Coast is bound to be snatched up quickly. Best of luck with getting it under contract soon!

Posted by Barbara Corcoran on Thursday, June 15, 2023