6 Tips For Hiring The Right Listing Agent To Sell Your Home In 2021
Posted by Joe Manausa on Thursday, December 3, 2020 at 5:51 AM
By Joe Manausa / December 3, 2020
7 Comments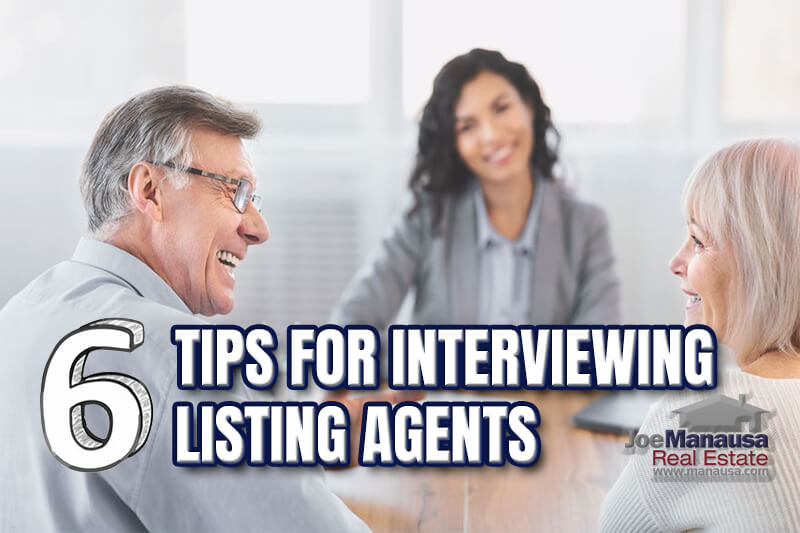 This ain't your grandpa's real estate market, the process for selling a home and getting top dollar have changed so much.
With 30 years of selling homes in Tallahassee, I have seen it all. Starting from the pre-internet days when market-time was a factor due to film development and publication schedule dates, through a pandemic and low-interest rate seller's market where multiple offers are the norm. The fact is this. You just don't sell a home today as you did even five years ago.
If you plan on selling a home now or in the next few months, take advantage of my experience and use these top 6 tips for selling a home in 2021.
Video Explanation
What Are Your Goals When Selling A Home?
In case you never have sold a home, a "listing agent" is one you hire to market and sell your home, as opposed to the "buyers agent" that you likely used to buy it.
Most sellers that I work with have two primary goals:
Sell their home within a predictable time frame, and
Sell their home for the most money possible (net proceeds from the sale).
In this inventory-starved market, it is more critical than ever to get your home sold within a planned period of time so that you can transition properly to your new home. Often, the sale of the former is a requirement for closing on the latter and losing your dream home because your former home failed to sell could cause you both heartache and financial loss.
Despite the seller's market conditions, home sellers today are leaving money on the table because they are using outdated methods for marketing their homes. It is not difficult to sell a home in 2021, but being able to attain top dollar requires modern processes that I will reveal in the tips below.
The tips that I provide below are predicated on achieving these two goals.
There are a lot of people who endorse Joe for the job of selling your home, from Barbara Corcoran (Star of ABC's Shark Tank) to Preston Scott (host of Tallahassee's top daily "Audio Magazine," as well as the thousands of happy customers Joe has helped in the past. Listen why!
I recently stumbled upon your latest Carrabelle listing. I must say, a home on Florida's Forgotten Coast is bound to be snatched up quickly. Best of luck with getting it under contract soon!

Posted by Barbara Corcoran on Thursday, June 15, 2023
6 Tips For Hiring The Right Listing Agent
The following six tips are critical "must do" steps for all 2021 home sellers wishing to sell their homes for top dollar while doing so on a predictable timeline.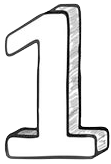 Learn The Process - You do not need to be an expert in selling homes, but if you want to generate top dollar for your home, you have to hire the right listing agent. This won't happen if you don't understand the critical questions you need to ask in an interview.
What makes this step so important is the fact that whether you get it right or not, you WILL sell your home. The market is good, and finding a buyer is not hard. But to get top dollar, you need a listing agent that will deliver multiple buyers and a bidding war to your property. So if you choose wrong, your home will sell to somebody the agent knows, without getting the full exposure to the entire buyer pool. But if you choose correctly, you will find many buyers in your home and offers to stream in.
Do your homework! Read blogs and articles written by real estate experts and get a feel for what it takes to sell a home in the digital age versus how things were done in the past. You need so much more than just a real estate salesperson, you need to hire the agent that dominates digital marketing in your area.
How To Sell A Home In The Digital Age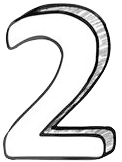 Read Real Estate Agent Reviews - This one is easy. What is the one website on the internet that spends all of its resources trying to deliver answers to your questions (so that you will always use that website)? Yes, Google of course.
Go to Google and read the reviews of real estate agents that you are considering for an interview. If you want the best results, look for the agent that has the happiest past customers. It really is that simple.
You should know that there are hundreds of websites that have reviews for real estate agents, but many of them are corrupt. You can "buy" reviews on most sites, but not on Google. That's why I trust Google whenever I'm shopping because I know they police the bogus reviews in real estate, so they probably do so with other consumer items too.
I'm always amazed that people skip this step when selling a home for several hundred thousand dollars (or higher!). Yet, if they are buying a $500 television, they will read dozens of reviews before deciding. The difference in the bottom line from hiring an agent you like to the agent most-recommended by past clients could be tens of thousands of dollars, so do your research, it's important!
Create A Checklist - If you read enough about the process of selling a home (here's our process), then you should be able to establish a list of things that you are looking to find when you interview real estate agents for the job of selling your home.
For example, high on the checklist should be our tip #4 below (a solid pre-marketing plan). What else do you demand from the agent you hire to market and sell your home? At a minimum, you will want them to show you their marketing budget and the strength of their social media marketing. While this may sound a bit complex to you right now, it won't once you have done step #1 and learned the process for selling a home in the digital age.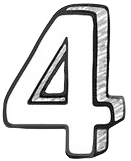 Go For The Best Pre-Marketing Agent - If I had to reduce this list of six tips to just one, this is the one that I would retain. Again, this refers back to understanding how homes are sold for top dollar today, but I will summarize the concept here so that you understand just how critical a strong pre-marketing campaign is for you to get top dollar for your home.
Remember, this is NOT about getting your home sold. An agent with a weak marketing plan can get homes sold, but top dollar comes from making two important things work when selling your home. First, a large pool of buyers must know about your home, and second, they must be corralled and controlled so that nobody gets a chance to buy your home earlier than the others.
Pre-Marketing A Home
Pre-marketing also serves to support your goal of selling the home within a predictable time frame. If you have a massive pre-marketing effort, the home will likely sell immediately, and you'll be able to choose a strong buyer from the group of offers you receive. This is an important part of controlling the time frame because you want the buyer you choose to understand that there are others who will buy the home if they end up trying to renegotiate the sale after they do inspections.
An agent who does effective pre-marketing is head and shoulders above the rest of the agents. If you rely on a typical agent's marketing, then they list your home in the MLS, and it gets syndicated to hundreds of websites, effectively trickling the information to buyers over a prolonged period of time.
The buyer stalking your neighborhood (you really should read about the neighborhood stalker here, it is critical to your understanding of the process of selling a home) will jump on it before other buyers know about your home, and your home will sell right away. But wouldn't it be better if the stalker had competition? Make the stalker bid against other buyers!
That is what pre-marketing a home will do. In fact, at Joe Manausa Real Estate, we spend more money pre-marketing a home than 99% of the agents spend marketing a home during the entire listing period. Why? It's because we understand that if we can treat a home (like how Apple treats a product launch), then we will have many buyers looking at the home the moment it goes live and competing against each other for the chance to buy the home.
A strong pre-marketing plan is required to ensure that your bottom line ends up as high as possible. If your agent is weak here (most are), it will cost you and you'll likely never even know it.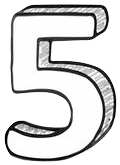 Interview Multiple Listing Agents - Perhaps the least fun part of the process is interviewing agents because they do this for a living, and this is something you will not do often. But it is important!
Most home sellers only interview one agent, and most sellers are so ignorant of the process of selling a home today that they just hire the first agent that they like and who tells them what they want to hear.
In the past, under different market conditions, this often meant their home would go unsold or would be sold at a deep discount to what it should have fetched. Today, in this strong seller's market, it usually just means that the seller leaves several (of not tens) of thousands of dollars on the table.
Make the effort to interview listing agents using the checklist you delivered in tip #3, to ensure that you hire the best agent for the job. Pre-screen your applicants with the Google Reviews mentioned in tip #2. If an agent doesn't have a few hundred happy customers, why are they good enough for you? Do you want good enough? Or do you want the agent most likely to deliver the most money to you and your family?
Interview enough agents until you find the one that best fits your checklist goals.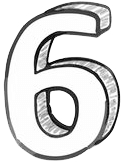 Make Them Prove It - As stated in the previous tip, top listing agents interview with different home sellers on a regular basis, while this is something you might not do again for another 20 years. My parents owned just two homes from 1966 through 2020, so I understand how infrequent this type of process can be for homeowners.
Don't let it be deemed "FACT" when an agent makes a bold claim, make that agent prove it. For example, the size of an agent's contact list is one factor in determining how effective they are online. Can they should you the list of people to whom they will pre-market your home? Is this list hundreds of people? Thousands? Tens of thousands? More? Make them prove it and then this becomes one real point of comparison between agents.
Get them to show you their Facebook page. Believe it or not, this is highly critical in your pre-marketing efforts. This is the word-of-mouth marketing channel that will help ensure that a large buyer pool knows about your home BEFORE it goes on the market. Count the number of posts on their Facebook page in the past week. Zero = don't hire them. You want somebody who dominates the real estate conversation on Facebook. You want pre-market exposure. That won't happen without providing a lot of consistent information on their Facebook page. Ideally, you want a company posting more than twice daily (or more).
As they say, the proof is in the pudding. If you have checked them out on Google (proving that their past customers were happy), and you have proved they have a large buyer database, and you have proved that they have a sound pre-marketing campaign built around their database and social media marketing that includes Facebook, then you likely have found your listing agent.
There are no guarantees in life, that is why you want to do your best to prove (to yourself) that you have selected the best agent for the job of marketing your home for sale.
Follow these six tips and you'll likely get the most money possible from the sale of your home while also getting it sold in a predictable time frame.
Your Local Expert In Tallahassee
When moving to, in, or from Tallahassee, you will fare better if you work with a local expert. We are here to help. If you have further questions on the Tallahassee real estate market, you can leave a comment below, give us a call at (850) 366-8917, or drop us a note and we'll give you the local information needed to ensure a successful, smooth transaction.
As a local born and raised in Tallahassee with a focus on customer service, I promise you'll find great success when working with Joe Manausa Real Estate, just as have our past customers. You can read thousands of their reviews reported on Google, Facebook and Zillow right here: Real Estate Agent Reviews Tallahassee.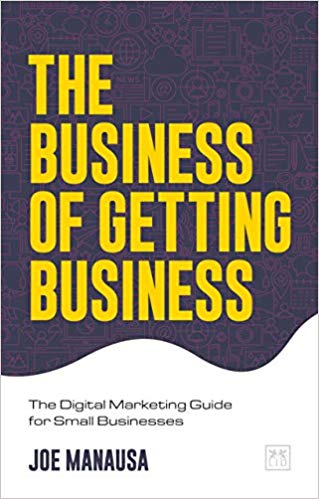 Have you heard about my new book "The Business of Getting Business?" It's a comprehensive guide for small businesses to help them make the move to digital. For those of us who want to survive and thrive in a world where large corporations are taking over, it is a must-read. It's also the perfect guide for how to sell a home in the digital age. You can find The Business Of Getting Business by clicking on any of the trusted retailers below.

Think all REALTORS are alike?
Read what people are saying about working with Joe Manausa Real Estate! You can see thousands of real customer reviews reported on Google, Facebook and Zillow at this link: CLICK HERE FOR REAL ESTATE AGENT REVIEWS.
I recently stumbled upon your latest Carrabelle listing. I must say, a home on Florida's Forgotten Coast is bound to be snatched up quickly. Best of luck with getting it under contract soon!

Posted by Barbara Corcoran on Thursday, June 15, 2023