How To Sell Your House For The Most Money Possible In 2023
Posted by Joe Manausa on Monday, July 17, 2023 at 6:00 AM
By Joe Manausa / July 17, 2023
Comment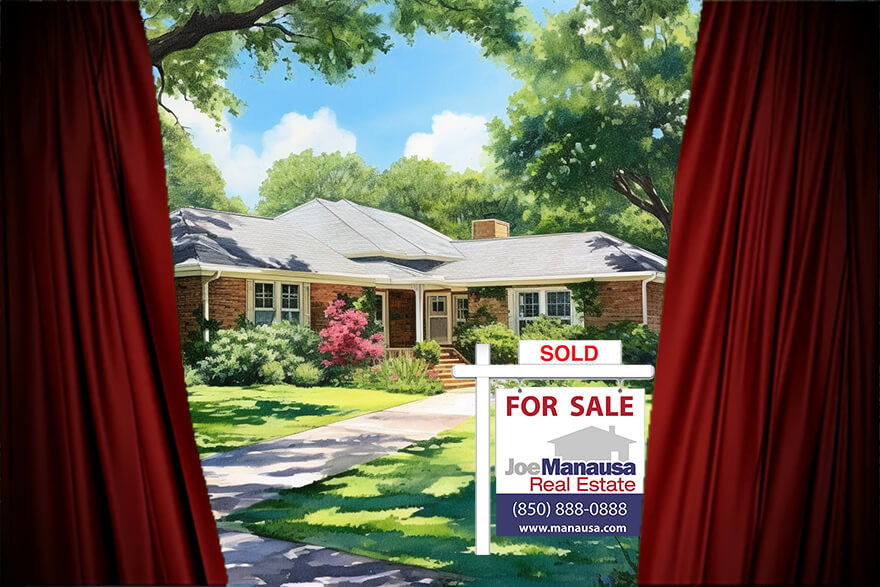 Imagine for a moment, the suspense-filled months leading up to a blockbuster movie premiere. The tantalizing trailers, the behind-the-scenes sneak peeks, the excited chatter on social media - all building a crescendo of anticipation that culminates in a line of eager fans wrapped around the theater on opening night.
Now, picture this same level of anticipation and excitement, not for a movie premiere but for your home going on the market. This is the concept of pre-marketing in real estate. This innovative strategy harnesses the power of anticipation and competition to ensure your home sells quickly and achieves the best possible price.
In this article, we'll delve into the modern world of real estate pre-marketing, explaining what it is, why it works, and how you can leverage it to get more money for your house. Get ready to take a cue from Hollywood and make your home sale the blockbuster event of the season!
Defining Pre-Marketing
Pre-marketing in real estate is a forward-thinking strategy, a smart maneuver designed to maximize a home's exposure and appeal long before it officially hits the market. Unlike traditional marketing, which begins when a property goes live on listing platforms, pre-marketing commences weeks before this milestone.
By creating awareness and excitement ahead of time, pre-marketing ensures that a pool of eager buyers is already waiting, ready to make offers as soon as your home is listed. The result? A faster sale and the potential for greater competition lead to optimal outcomes for sellers like you.
Understanding the 'Neighborhood Stalker'
Home sellers must understand the concept of the 'Neighborhood Stalker' to get the most money from selling their homes. This term refers to an individual who has shown a sustained interest in a specific neighborhood, someone meticulously monitoring the market for new listings. They're informed, aware, and ready to act swiftly when a desirable property becomes available. The neighborhood stalker is the prospective buyer willing to pay the most for a home.
The 'Neighborhood Stalker' has likely explored the local market extensively, is familiar with property values, and often clearly understands what they're willing to pay. They may have already placed unsuccessful offers on other properties, amplifying their desire to secure a home in the area.
A sound pre-marketing strategy leverages the anticipation and interest of potential buyers in the neighborhood. It creates a competitive environment by generating excitement and interest before your home is available. Premarketing aims to alert potential buyers that the property will have multiple offers, instilling a sense of urgency and fear of missing out. The objective is to make the "Neighborhood Stalker" highly anxious about the possibility of losing your home.
Pre-Marketing vs Traditional Marketing
The stark difference between pre-marketing and traditional marketing lies in the timeline and approach. Traditional marketing begins when the property is listed on the MLS, syndicated websites, and social media platforms. When potential buyers discover the property, the Neighborhood Stalker has already secured it with a contract. This approach does not generate competition and a sense of urgency for the Neighborhood Stalker.
In contrast, pre-marketing generates excitement before the property is officially listed. Buyers outside the immediate neighborhood become aware of the upcoming property through tactics like 'coming soon' websites, targeted emails, social media sneak peeks, and direct communication with real estate agents. A robust pre-marketing campaign ensures competition for the Neighborhood Stalker.
The Power of Competition
When it comes to real estate, competition is a seller's best friend. It's a straightforward principle of supply and demand - when more buyers vie for a property, its perceived value escalates, often driving up the final sale price.
Pre-marketing capitalizes on this economic principle by creating a competitive environment before the property is officially sold. It lays the groundwork, whetting prospective buyers' appetites and setting the stage for a flurry of interest. When a property finally hits the market, it's not just a debut; it's a highly anticipated event with a ready audience of eager potential buyers.
This includes the 'Neighborhood Stalker,' who, having been teased with the upcoming listing, is ready to pounce. They're already sold on the neighborhood and are highly motivated to secure a home there. Pre-marketing ensures they know the impending listing, further stoking their desire to secure the property.
But they're not alone. Other potential buyers, attracted by the pre-marketing efforts, are waiting in the wings. The result? A competitive environment where multiple offers are likely, often compelling buyers to up their game, outbid each other, and drive the final sale price higher. Through the lens of competition, pre-marketing is a powerful tool for maximizing the sale price of your home.
Get Our Free Market Update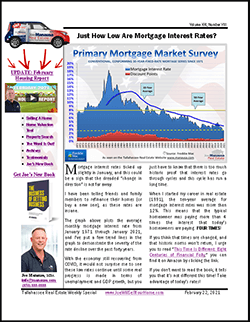 Other buyers, sellers, lenders, and real estate agents have this critical information, and now you can too!
Get immediate access to our most recent newsletter.
Let more than 30 years of experience work for you with charts, graphs, and analysis of the Tallahassee housing market.
Each Monday morning we send out a simple, one-page report that provides a snapshot of the Tallahassee housing market. It only takes 2 minutes to read, but it gives you better market intelligence than most real estate agents possess. Just tell us where to send it below!
The Movie Premiere Approach to Home Selling
In this article, we drew a parallel between the excitement leading up to a blockbuster movie release and the process of selling your home. We introduced the concept of the "Movie Premiere Approach," which aims to generate buzz and anticipation around your property.
Effective pre-marketing strategies can create interest in your home well before it hits the market. Start by providing a "trailer" of your home, showcasing its best features through captivating photos or descriptions. Share this preview on social media, local real estate forums, and with potential buyers from your agent's network.
As you progress, update interested parties on the sale process, such as when professional photos are taken. These steps build anticipation, similar to the excitement surrounding a movie premiere.
When your listing becomes available, you'll have a ready audience of prospective buyers eagerly following your property. Just as moviegoers are motivated to buy tickets for a highly anticipated film, these buyers, including the Neighborhood Stalker, are more likely to submit competitive offers due to the anticipation and excitement you've generated. This Movie Premiere Approach utilizes pre-marketing to set the stage for a successful and potentially more lucrative sale.
Executing the Pre-Marketing Strategy
To effectively implement the pre-marketing approach, follow these strategic steps to generate interest and urgency among potential buyers, akin to the anticipation preceding a movie premiere.
1. Highlight Unique Selling Features: Identify and emphasize the distinctive aspects of your home that set it apart. Whether it's an upgraded kitchen, a spacious backyard, an ideal location, or a renowned school district, these features will serve as the stars of your home's "movie," creating a captivating storyline to attract potential buyers.
2. Target the Right Buyers: Focus on attracting the specific buyers most interested in your home's unique features. Your real estate agent can utilize their database to segment potential buyers based on location preference, price range, and specific property requirements, ensuring that your home reaches the perfect audience.
3. Promote to Target Buyers: Once the target buyers are identified, promote your home directly. Utilize channels such as emails, direct mail, phone calls, and social media advertising. Keep them updated and intrigued with regular teasers to maintain top-of-mind awareness.
4. Utilize the 'Coming Soon' Strategy: Create anticipation using the 'Coming Soon' strategy. Treat your home as the highly awaited "blockbuster movie" and ensure potential buyers know when it will be available. Ensure your home is on the most popular coming-soon website in your local market area, and employ countdown timers to heighten excitement and anticipation.
5. Leverage Social Media: Extend your reach beyond traditional real estate channels by maximizing the power of paid ads on social media. Utilize high-quality images and engaging descriptions to pique interest and encourage shares. The objective is to create buzz and generate word-of-mouth promotion that extends beyond your initial contact list.
6. Engage Real Estate Agents: Capitalize on the network of real estate agents who may have clients actively seeking a home like yours. Notify them about your upcoming listing to increase the chances of finding potential buyers through their connections.
By executing this pre-marketing strategy diligently, you can ensure a successful "premiere" for your home, attracting competitive offers and leading to a successful sale.
Role of Social Media in Pre-Marketing
In the age of digital connectivity, social media is not just an add-on to the pre-marketing strategy—it is an integral part of it. As more and more people use platforms like Facebook, Instagram, LinkedIn, Twitter, and others to connect and consume information, these channels become essential for reaching a broad audience and sparking interest in your home.
Wider Reach: Social media allows you to reach thousands of people beyond your immediate network. These platforms have users spanning all age groups, professions, and geographic locations, opening the door to potential buyers you might have yet to access.

Targeted Advertising: One of the most significant advantages of social media is the ability to use targeted advertising. Platforms like Facebook and Instagram allow you to tailor your ads to reach specific demographics based on location, interests, age, and more. Unpaid posts on social media are fine, but they reach less than 1% of the prospective buyers for your home, so don't be cheap. Paid social media ads are invaluable for finding your ideal buyer.

Visual Appeal: Social media thrives on visual content, making it a perfect platform to showcase your home's selling features. High-quality images and videos can entice potential buyers, allowing them to visualize themselves in the space.

Engagement and Interaction: Social media offers an interactive platform where potential buyers can engage directly with your listing. They can like, comment, share, and even ask questions about your home. This interaction fosters a sense of connection and can keep your home at the forefront of their minds.

Word-of-Mouth Marketing: One of the most potent aspects of social media is its ability to facilitate word-of-mouth marketing. When people share your listing with their network, it's a form of endorsement that can encourage others to take an interest in your property.
By leveraging the power of paid ads on social media in your pre-marketing strategy, you can create a buzz around your home, reach a larger pool of potential buyers, and ultimately help drive a higher selling price.
Pre-Marketing to Real Estate Agents
While pre-marketing to potential buyers is a critical part of the home-selling process, it's equally important to consider the role of real estate agents in this strategy. Real estate agents form a robust network of professionals who often have direct access to a pool of buyers, and engaging them in your pre-marketing strategy can significantly broaden your home's exposure.
Broad Network Access: Real estate agents typically maintain a large network of clients looking to buy a home. By pre-marketing your home to these agents, you instantly extend your reach to this ready pool of potential buyers.

Leveraging Professional Relationships: Relationships matter in the real estate business. Agents who have heard about your home and seen the pre-marketing efforts are likelier to recommend it to their clients. This professional endorsement can help generate more interest in your property.

Potential for Quick Sale: If an agent has a client looking for a property like yours, pre-marketing to agents could generate more competition for the Neighborhood Stalker. Agents can bring their clients to view the property when it hits the market, fueling the fire and enhancing the fear of loss among interested buyers.

Increased Competition: The more agents aware of your property, the higher the chance of multiple potential buyers viewing your home simultaneously. This level of competition can lead to better offers and potentially a higher selling price.
Are You Ready To Start Pre-Marketing?
Pre-marketing provides a powerful advantage in today's competitive real estate market. By creating a buzz and building anticipation before your home officially hits the market, you're setting the stage for a faster sale and potentially a higher selling price. The engagement of the 'Neighborhood Stalker,' the smart use of social media, and the strategic involvement of other real estate agents all contribute to the effectiveness of a well-executed pre-marketing strategy.
Like a movie premiere generating excitement and driving crowds to the opening night, your home can create a stir in the real estate market, captivating potential buyers long before it's listed. This approach ensures you stand out in a crowded marketplace and attract the right buyers who are prepared to offer top dollar for your home.
If you plan to sell your home, consider the power of pre-marketing. It's not just about listing your home for sale; it's about creating a strategic plan that maximizes visibility and demand, resulting in the best possible outcome for you.
So, if you're ready to sell your home and want to harness the power of pre-marketing to secure the best deal, don't wait. Let's start the conversation today and begin the journey toward a successful home sale! I'm easy to reach, you can drop me a note right here.
There are a lot of people who endorse Joe for the job of selling your home, from Barbara Corcoran (Star of ABC's Shark Tank) to Preston Scott (host of Tallahassee's top daily "Audio Magazine," as well as the thousands of happy customers Joe has helped in the past. Listen why!