Why It Is Crucial For Sellers To Validate Home Buyers
Posted by Joe Manausa on Wednesday, August 27, 2014 at 10:41 AM
By Joe Manausa / August 27, 2014
Comment
I am always amazed when we receive an offer on a home for sale from an unvalidated buyer.
It's as if the buyer is a ghost, materializing with an offer that comes from out of the blue.
Don't get me wrong, I like offers, heck I love offers, but I cannot fathom a reason why a seller would want to respond to somebody not willing to show their ability to purchase the property.
My experience has taught me that serious buyers are happy to prove that they are for real. They do not consider it a nuisance to provide proof of funds (or proof of financing) in order for a home seller to take them serious.
They fully expect to bind their offer with money, not simply with "I'll go get a deposit if you agree to my offer."
So here's what you do when you get an offer from a somebody who has not provided proof of funds and has not bound the offer with a substantial amount of money.
Time To Validate The Buyer
First of all, listing agents love to get offers. It is proof that their marketing is reaching potential buyers, and it is the first step that one must take to reach a binding contract.
Secondly, the last thing you want to do with any buyer is to "chase them away," but sometimes you have to consider the bigger picture.
When you begin negotiating as a seller, you are revealing your motivation and your weaknesses.
So you have to ask yourself, do I want to reveal information to somebody who very well has no ability to buy my property?
The tough answer is "no," so when an unvalidated buyer brings you an offer, your first efforts should be to get some kind of proof that the buyer is capable of fulfilling his commitment in closing on the property.
Minimum Standards For Validation
Whether or not a buyer is paying cash for a property, there should be a sizable deposit made BEFORE the negotiation commences.
This is how a buyer proves that they are making a serious offer, not just making conversation. Our Tallahassee Board of REALTORs contract allows for a buyer to bring a binder deposit after an agreement is made, but I think this is a poor choice for most home sellers.
Additionally, buyers who are paying cash should provide proof they have the cash, while buyers who are financing should demonstrate that a lender is willing to lend them money. A pre-approval letter or verification of deposits shows the seller that the buyer is "for real."
Less than 50% of the contracts that are executed between buyer and seller actually make it to the closing table, and often times it's because the buyer has not made a serious effort to determine their commitment to the property prior to contract.
Seller's are just taking themselves out of the market when they deal with wishy-washy buyers, so a minimum standard for people selling homes should be to ensure that an offer is bound with a deposit, not just bound with a promise of a deposit later.
Exceptions To Every Rule
Of course, there are exceptions to every rule, but the prudent real estate agent lives by the rule, not by the exception.
Some properties have such a small buyer pool that you might want to bend in order to keep a buyer interested, but this should be thought-through. Are you really chasing away a buyer who is not even serious enough to prove that he can close?
Negotiating On Strength
Buyers who have cash or a loan approval are much stronger than buyers who merely have an interest in the property.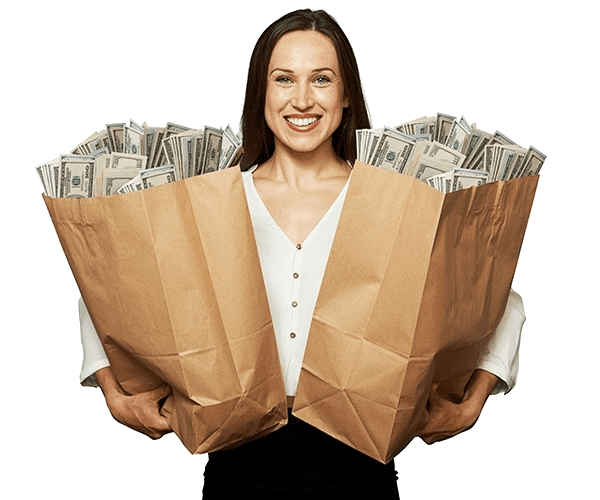 Use a "TBD" loan to give home sellers what they want. Cash! And a fast closing date.
Get fully underwritten approval before you go to contract. This means that your loan is only conditional on your inspection and appraisal. Let us show you how!
I consider it poor judgment on the part of a buyer to come forward showing weakness, and sellers will respond based upon the strength of the buyer.
The current supply and demand dynamic in the Tallahassee real estate market still favors the buyer at the highest price ranges, and sellers should be very careful not to reduce the size of their buyer pool with unrealistic demands. If there is a ready, willing, and able buyer showing interest in your property, do not chase them away!
But the "able" portion of the qualification should not be ignored. Take all steps necessary to ensure that the buyer is qualified before serious negotiation commences, you will be safer this way.
Finally, sellers rarely consider the importance of the art of negotiation prior to hiring a real estate agent, but it is a very important skill set required for sellers to get top dollar for their homes. Take the time to interview multiple listing agents before putting your home on the market, and test each agent's ability to negotiate. Remember, if they cannot negotiate strongly with you on their own behalf, do you really want them handling the negotiation of the sale of your home? I suspect not.