Home Buyer Income Tax Credit Is Fading Away
Posted by Joe Manausa on Friday, April 9, 2010 at 11:35 AM
By Joe Manausa / April 9, 2010
1 Comment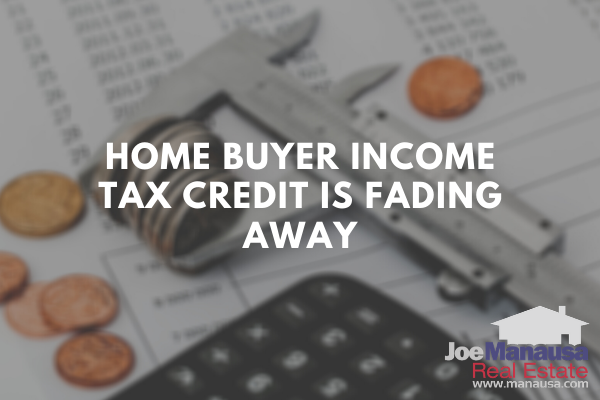 I've been doing a whole lot of reading this week, scouring the internet for any signs of change in the Homebuyer Income Tax Credit and have not seen anything that appears to be relevant. Many of our buyers want to know our opinion on whether the income tax credit will be extended, and thus far and have to stick with my earlier opinion that it will not be extended.
Just to reiterate and clarify the significance of the tax credit, buyers might be eligible for up to $8,000 of income tax credit immediately if they purchase a home that meets these two simple criteria:
The purchase must close no later than June 30, 2010
The purchase agreement must be executed no later than April 30, 2010
So, in a nutshell, the income tax credit will be coming to an end in 3 weeks for people looking to buy a home. Regardless of your price range, this is a good bit of money. If you are considering buying a home under $200,000, the tax credit very likely could return your entire down payment (on an FHA loan).
Compound that with low interest rates that have already started to rise, I would think now is not the time to procrastinate (even if there are important things going on like baseball games, dance recitals, and year-end school activities). For $8K, it might just be worth the inconvenience.
Hot Real Estate Topics
The Tallahassee Real Estate Blog is gaining national exposure on a regular basis. We have been featured on several "Top Ten Blog Posts" lists recently and have worked our way up to #2 on the Technorati Real Estate Blog Ranking List. It's been neat to see us crawl out from under our "small market" rock and gain some national prominence.
One thing that has emerged from all of this is our awareness of what articles are most popular with our readers. The following list is our top blog posts for the past three months. All have been read more than 1,000 times each, with the top blog post having been read over 6,000 times.
Thank you for being an active reader of our blog and remember, most of our blog posts are the result of reader questions and comments. If there is an issue or event related to real estate that you would like us to cover, just use the comments section below to send us a note (if you subscribe by email, you can click through the title of this post and it will take you to our blog on the web).
Please Do Us A Small Favor
We work very hard to produce daily content for our long-time readers and first-time visitors. We provide this information for free, hoping to earn your respect and trust and the right to one-day help you when selling or buying a home. Can we get your help spreading the word about our blog?
If you like the content, would you please like it or share it using the Facebook button at the beginning of the post? This simple action will be greatly appreciated! THANK YOU!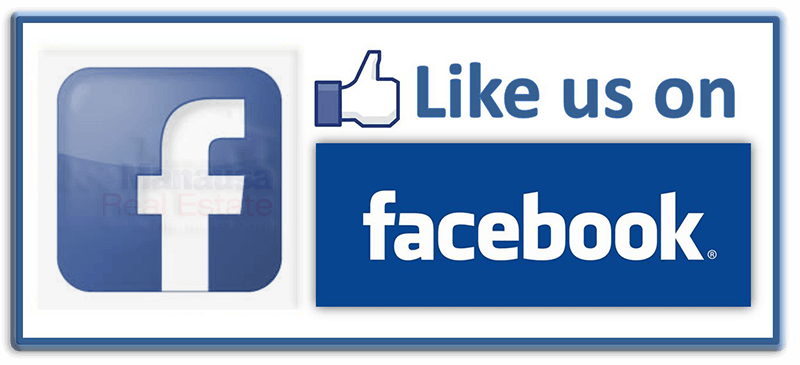 Also like us on Facebook at https://www.facebook.com/joemanausarealestate/
Your Local Expert In Tallahassee
When moving to, in, or from Tallahassee, you will fare better if you work with a local expert. We are here to help. If you have further questions on the Tallahassee real estate market, you can leave a comment below, give us a call at (850) 366-8917, or drop us a note and we'll give you the local information needed to ensure a successful, smooth transaction.
As a local born and raised in Tallahassee with a focus on customer service, I promise you'll find great success when working with Joe Manausa Real Estate, just as have our past customers. You can read thousands of their reviews reported on Google, Facebook and Zillow right here: Real Estate Agent Reviews Tallahassee.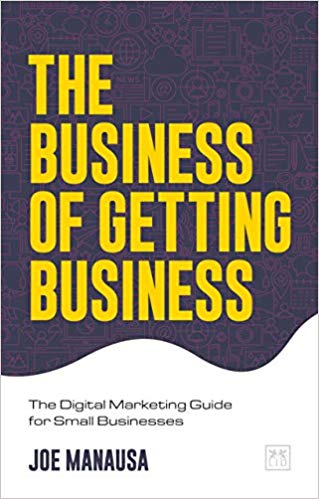 Have you heard about my new book "The Business of Getting Business?" It's a comprehensive guide for small businesses to help them make the move to digital. For those of us who want to survive and thrive in a world where large corporations are taking over, it is a must-read. It's also the perfect guide for how to sell a home in the digital age. You can find The Business Of Getting Business from each of the trusted retailers below.
Joe Wrote The Book On How To Sell A Home Today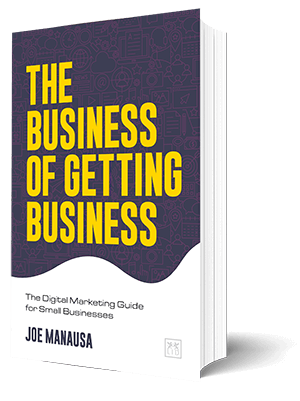 WARNING: The Internet & digital marketing systems have changed the way sellers need to market a home for sale. It's not about getting a home sold anymore, it's about getting a home sold and netting the most money from the sale.
To do this, a seller needs to hit the digital market hard in a coordinated effort that alerts ready-buyers (all at the same time) to ensure buyers understand they are competing for the right to buy the home.
While it only takes ONE buyer to sell a home, it takes MULTIPLE BUYERS for the seller to bid the property up to its highest value in today's market. You see our full explanation about how to sell a house here, or you can buy the book and really get into the nuts and bolts of selling a home in the digital age.
Get the book that explains it all, in a manner that is understanding to all, even technology neophytes. It's available on Amazon, a trusted source for consumers.