How To Invest In Real Estate Safely
Posted by Joe Manausa on Thursday, March 4, 2010 at 1:16 PM
By Joe Manausa / March 4, 2010
Comment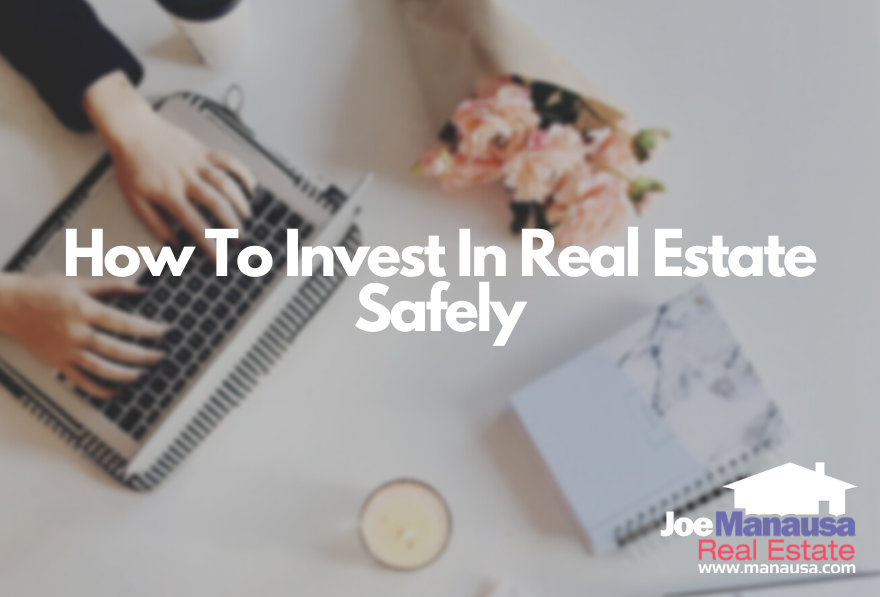 I was talking with a friend of mine yesterday about how I believe we are coming into the most significant financial period of change that will occur during my lifetime. The opportunities that are here now and will continue as we work to rid the market of the glut of homes will be seen one day as one of the most opportunistic periods in a 100 year window.
While there will be great opportunities to make returns beyond your wildest dreams, they will come with risks that will be much higher than most are willing to take. So what does a low-risk investor do if he wants to take advantage of opportunities in real estate and not expose himself to a high degree of risk?
I believe the answer is relatively simple. While my answer will focus on how to do this in the Tallahassee real estate market, there are certainly many other markets in Florida and the United States where this "model" will work.
How To Invest In Real Estate Safely
In order to move the reader forward in understanding why this "simple" approach works, a few fundamentals need to be "pointed out" where the reader can choose to agree or disagree with me.
Stable Predictable Growth In Local Population - Safe real estate investments come from "knowing" the end game. In order to do so, one must own real estate in an area that has a growing population. This does not need to be explosive, just recurring and consistent.
Stable Long-Term Economy - If an investor is buying residential real estate, it would be prudent to do so in a market area that will provide jobs for the long-term. Stable jobs means a steady stream of tenants and homebuyers.
Historic Records to Demonstrate Future Stability - So much information is available these days, a safe investor will look at long-term records to verify the stability of the chosen market area.
Flipping Real Estate Is A Job - Too many people think real estate investment involves buying a property, fixing it up, and then selling it for a profit. I disagree. Flipping real estate is a business, not an investment. Many people do it, but nobody can compete as a passive investor in this full-time business.
An Example Of A Safe Real Estate Investment
In order to demonstrate the simplicity of this investment strategy, I will use the Tallahassee Real Estate Market as an example. I will explain why I think Tallahassee is a safe environment for a real estate investor, then I will show a specific property from our Tallahassee Short Sales page that could have been purchased (it currently has 5 contracts on it) as a safe real estate investment.
The real estate graph above shows home sales in Tallahassee over the past 20 years. I have written numerous posts in the past showing the correlation between population size and home sales (for example, we should expect more home sales in a highly populated area (Atlanta, GA) than we should in an area with a lower population (Havana, FL)), and our studies have shown the affects of market cycles on the number of home sales in Tallahassee.
The graph above demonstrates that Tallahassee would be averaging 500 home sales per month right now if there were no such thing as market cycles. But as with any commodity, there are cycles in real estate. We are currently in a recovery period where we have and will see less than average numbers of homes selling, thus making it a buyers' market.
The Big "Ah Hah" Moment In Understanding Safe Real Estate Investment
Smart investors say "buy low, sell high." Warren Buffett advises "Be fearful when others are greedy. Be greedy when others are fearful." So how do we combine those in real estate? Here is the simple formula:
Buy during a buyers' market to get a great value
Lease to tenants during times of transition and change
Sell during a sellers' market
Not exactly rocket science, huh? So what kind of ROI (return on investment) expectations can we expect?
Estimating ROI On A Safe Real Estate Investment
As stated earlier, I will use a home from our active pool of short sales. The picture on the right shows a home that once was valued at $230,000, but recently was marketed at $160,000 and has received 5 contracts (not offers, but contracts!).
Let's examine a purchase of this home, paying cash, for a total out of pocket, including closing costs and the cleaning of the home, of $175,000. Let's assume we can rent it constantly for $1,200 per month (netting only $5,000 per year after all expenses). This is a very conservative expense estimation and a conservative rental amount. The key is making sure it stays rented and to get some cash flow to assist the ROI.
The following table calculates ROI after a sale. We will sell the property when the market turns back to a sellers market and Tallahassee is growing. We anticipate it to sell only at replacement cost value, and we estimate its 1.0 acre land value at $120K and the structural value at $115 per square foot. I suspect both of these numbers are very conservative. Also, we anticipate selling costs of 10%.
As we can see, the ROI on this type of investment, using very conservative estimates, delivers between 10% to 18% depending on how long it takes the market to recover. The annual cash flow is better than the rate one would receive with a savings account, and the ending ROI is pretty strong for a safe real estate investment.
You Can Invest In Real Estate Safely
So in conclusion ... Buy, Hold, and Sell - The safe way to invest in real estate is to identify a market area where people most likely will want to be for many years to come. Verify that it has the economic base to continue growing, and the history that demonstrates that it has been doing so. Purchase a residential property during a buyers' market that serves a strong majority of the population (keep close or below the median price point), hold it while leasing it out, then sell it when the market turns to a Sellers' market.
---
*Joe Manausa Real Estate is a brokerage company headquartered in Tallahassee, Florida. Its unique business model provides specialists to both home sellers and home buyers, and the results speak for themselves. JMRE has significantly more 5-star reviews on google than any other local competitor. Joe Manausa Real Estate is a leader in internet marketing and utilizes search engine optimization, email marketing, social media and data analytics to get their clients' home sold faster and for more money than any other Tallahassee brokerage firm. For more information, visit www.manausa.com or call us at (850) 366-8917.
Please Do Us A Small Favor
We work very hard to produce daily content for our long-time readers and first-time visitors. We provide this information for free, hoping to earn your respect and trust and the right to one-day help you when selling or buying a home. Can we get your help spreading the word about our blog?
If you like the content, would you please like it or share it using the Facebook button at the beginning of the post? This simple action will be greatly appreciated! THANK YOU!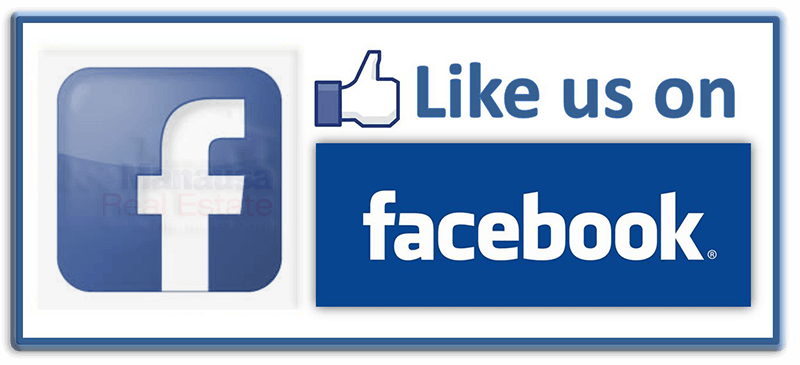 Also like us on Facebook at https://www.facebook.com/joemanausarealestate/
Joe Wrote The Book On How To Sell A Home Today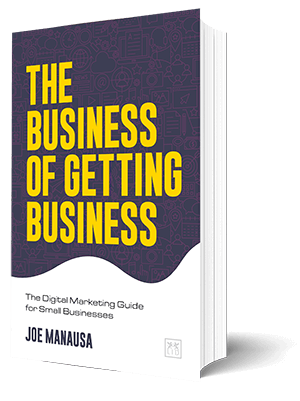 "Location, location, location' is no longer a competitive advantage. Digital marketing and going direct to consumer have made all geographical boundaries obsolete. The Business of Getting Business is a must-read modern-day survival guide for any local business to get to the next decade. Local businesses are on death ground.
They can either take a stand and re-invent themselves by embracing the digital frontier and have a chance to survive the overwhelming odds of digital direct-to-consumer capabilities that have erased all local and national business distinctions, or they can choose business as usual and accept certain death.
The Business of Getting Business is the critical survival guide for those that choose to dig in and fight."
– Anthony Noto, CEO, SoFi and former COO, Twitter
Get the book that explains it all, in a manner that is understanding to all, even technology neophytes. It's available on Amazon, a trusted source for consumers.

Think all REALTORS are alike?
Read what people are saying about working with Joe Manausa Real Estate! You can see thousands of real customer reviews reported on Google, Facebook and Zillow at this link: CLICK HERE FOR REAL ESTATE AGENT REVIEWS.