HUD's Proposed Rule Could Kill Seller Financing (and your home's value!)
Posted by Joe Manausa on Thursday, February 18, 2010 at 9:03 AM
By Joe Manausa / February 18, 2010
16 Comments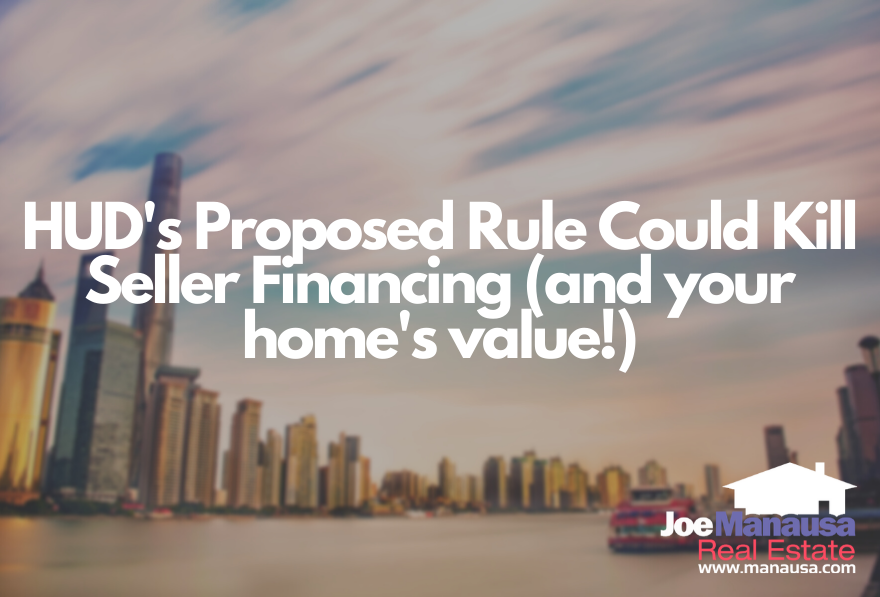 The Secure and Fair Enforcement Mortgage Licensing Act is about to have a huge negative impact on the value of your home, and I bet you have never even heard of it! That's right, the U.S. Department of Housing and Urban Development has put together a proposed rule, that if adopted, is going to cause significant damage to an already crippled housing market, but there is time for you to change it!
The new rule has been proposed in the enforcement of the Secure and Fair Enforcement Mortgage Licensing Act. The SAFE Act is actually a good thing, and was passed in July of 2008 requiring lenders to get licensed and be accountable (gross over-simplification, download SAFE Act here for details). So how does a good law go bad ...?
The proposed new rule helps identify parties who are affected by the SAFE Act and those who are not. For the most part, the rule is fairly benign. The rule even goes to the extent to point out that homeowners who hold "seller financing" (also known as a purchase money mortgage or a second mortgage) are not subject to the licensing requirements of the SAFE Act. The rule states:
"The commercial context implied by the taking of an ''application'' is also absent where an individual seller provides financing to a buyer pursuant to the sale of the seller's own residence. The frequency with which a particular seller provides financing is so limited that HUD's view is that Congress did not intend to require such sellers to obtain loan originator licenses. Accordingly, this rule would provide in § 3400.103(e)(5) that such individuals are not subject to State licensing requirements." (click here to download the entire Proposed Rule)
Unfortunately, this does not address those property owners who are selling a home that is not their primary residence. Imagine somebody who has moved to a new city and purchased a home, thinking their old home would sell in a short period of time. Since it no longer is their residence, would they have to obtain a license to hold some financing in order to get it sold?
You might not think this issue affects you if you have no plans to move, but think again! Anything that makes it harder to sell a home, brings down property values in a buyers' market. Some experts suggest that 30% of the home sales over the next year will require at least a portion of seller assisted financing, will this new rule change take this part of the market away?
What would happen if 30% of the buyers were forced to leave the market? We already have a glut of homes and too few buyers, I would venture to guess that home values could plummet. We have to speak up and make sure our law makers know that we want this proposed rule on the Secure and Fair Enforcement Mortgage Licensing Act to be amended to include exemptions for all seller financing!
Fortunately, they are asking for us to do just that. You can click on this link to provide feedback to HUD about this proposed rule. Tell HUD to amend the rule to exempt all homeowners who are doing seller financing at any level. Let's keep as many buyers in this depressed real estate market!
Your Opportunity To Be Heard In Washington, DC
I've already made my comment known to HUD. I followed the link to the HUD feedback portal and you can too! After you do, the site will give you a confirmation code so that you can see your comment. Post your confirmation code in the comments below and let us know our voices in Tallahassee are being heard in Washington! Here is what I wrote:
I own a residential real estate company in the State of Florida and have been involved in thousands of home sales over the past 20 years.

There is a lot of concern in my industry about the interpretation of this proposed rule regarding seller financing on investment properties. The proposal clearly states that individuals selling their own residence would not be subject to this, but it does not address the many situations where a seller needs this to procure a buyer that needs some help. The people who will harmed the most by this proposal do not even know that this is happening. I am hoping to raise awareness and to stimulate more comments on your site through an article on my real estate blog (http://www.manausa.com).

Our market is down over 60% in the past three years, and it would have been far worse if we make it "harder" to sell a home. It seems like the intent of this proposal is sound, but I suspect no consideration has been invested in the resulting affect on a market that is trying to enter a recovery period.

Bear in mind, banks have more stringent lending requirements now, so the need for owner assisted financing will be at an all-time high. The shadow inventory of foreclosed and withheld homes is just starting to enter the market, and experts predict owner financing at some level could occur in over 30% of the sales over the next few years.

Seller assisted financing adds buyers to the market. Buyers with good credit, but no cash, use this creative technique to buy homes. Are we going to limit home sales to just individuals who have a lot of cash? That is what this proposal might do.

Please accept this plea, from a seasoned real estate broker, to amend the proposal to provide an exemption for all owner financing. The market does not need another hurdle right now.

Thanks you for your consideration.

Comment Tracking Number: 80aa6b6d
So, did you let your voice be heard? You have until March 5, 2010 to leave your comment, but don't wait until the very end, do it today!
Please Do Us A Small Favor
We work very hard to produce daily content for our long-time readers and first-time visitors. We provide this information for free, hoping to earn your respect and trust and the right to one-day help you when selling or buying a home. Can we get your help spreading the word about our blog?
If you like the content, would you please like it or share it using the Facebook button at the beginning of the post? This simple action will be greatly appreciated! THANK YOU!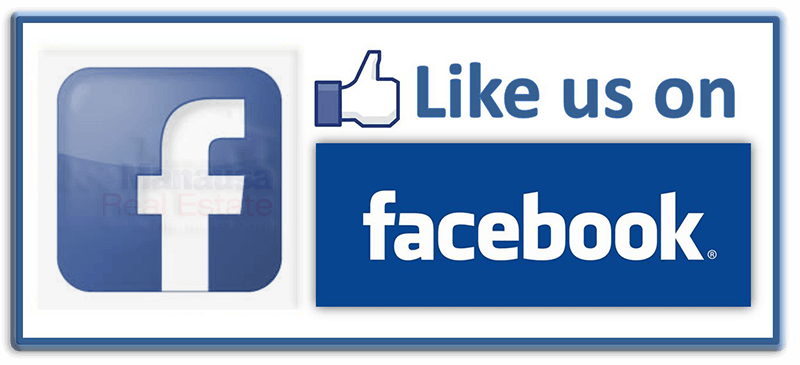 Also like us on Facebook at https://www.facebook.com/joemanausarealestate/
Joe Wrote The Book On How To Sell A Home Today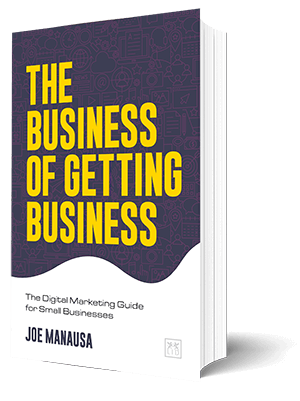 "Location, location, location' is no longer a competitive advantage. Digital marketing and going direct to consumer have made all geographical boundaries obsolete. The Business of Getting Business is a must-read modern-day survival guide for any local business to get to the next decade. Local businesses are on death ground.
They can either take a stand and re-invent themselves by embracing the digital frontier and have a chance to survive the overwhelming odds of digital direct-to-consumer capabilities that have erased all local and national business distinctions, or they can choose business as usual and accept certain death.
The Business of Getting Business is the critical survival guide for those that choose to dig in and fight."
– Anthony Noto, CEO, SoFi and former COO, Twitter
Get the book that explains it all, in a manner that is understanding to all, even technology neophytes. It's available on Amazon, a trusted source for consumers.

Think all REALTORS are alike?
Read what people are saying about working with Joe Manausa Real Estate! You can see thousands of real customer reviews reported on Google, Facebook and Zillow at this link: CLICK HERE FOR REAL ESTATE AGENT REVIEWS.