Home Buyers Leave Clues On The Internet
Posted by Joe Manausa on Thursday, April 8, 2010 at 12:14 PM
By Joe Manausa / April 8, 2010
Comment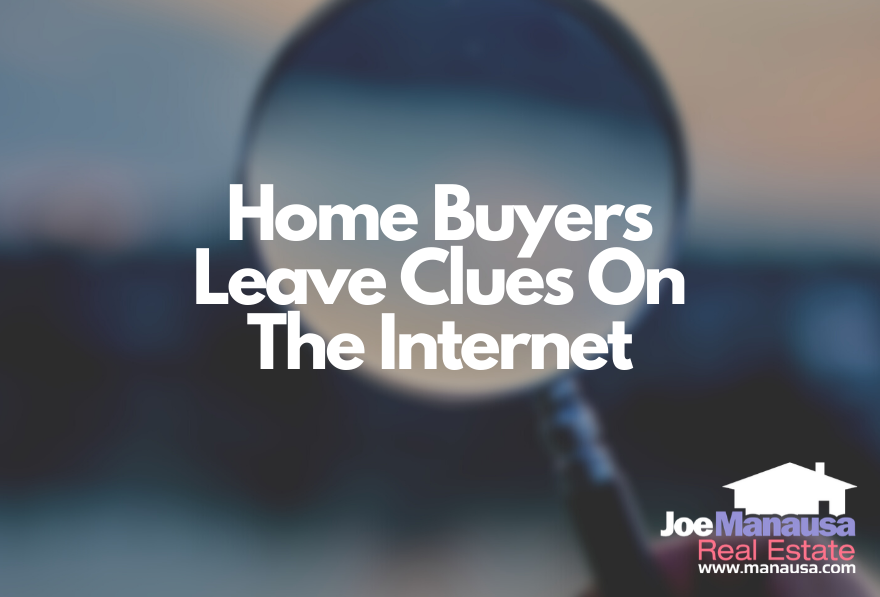 The internet has had a profound effect on the way consumers buy products, and this has definitely reached the real estate market. The recent survey compiled by the National Association of REALTORS showed that 94% of home buyers used the internet during the purchase of their home indicates that anybody who is trying to sell their home must not only be on the internet, but must also know WHO they are seeking as well as WHEN and WHERE to be waiting for this new generation of home buyer.
Knowing Which Home Buyers To Target
Any real estate company that has amassed millions of visitors to their web site can tell you that the traffic metrics are loaded with vitally important information for somebody who wants to sell a home.
Key demographic information can be collected to help determine WHO is attracted to different property types, while pageview data can identify the stage of development in which each home buyer currently exists. In other words, the internet provides us with the information that tells us WHEN buyers are going to be ready and WHERE our featured listings (homes for sale) need to be at that time!
Our long-term study of the habits of home buyers on the internet has revealed that there are generally three different categories of home buyers, and each category can be reached using different methods on the internet.
Too Many Sellers Waste Time On The Info Seeker
The first category is made up of what I call "Info Seekers." These people are generally hard to get meet to view properties, or even go through the home mortgage loan qualification process. However, their traffic is HUGE. Large aggregate sites suck these up and make home sellers think it is critical to be on their sites. That is why most REALTORS have their listings on these sites (present party included) because many home sellers misunderstand what consumers are doing on these sites.
They are people in the very beginning stages of their research about real estate, housing, or a related topic. Also, they may not even be interested in buying a home in the market that they are searching in. They could be a student looking for information to write a report, or a hobbyist, or any number of things.
When a lot of newbies start trying to sell their home online, they want to get as much exposure as possible and think of everything that they can do to get more visitors. This is not always the best plan of attack. Remember, we're after TARGETED traffic – that's what will get a home sold!
Not Many Sellers Understand How To Rate Comparison Shoppers
The second category I consider people to be in during the home buying process is "Comparison Shoppers." The "Comparison Shopper" mentality is someone who is actively looking for a home, but who is not sure exactly which kind they want…or are still trying to determine if they can even qualify for a home.
These shoppers are looking for information about the home buying process. There is a small chance that they will buy during this stage, as they are just getting more in tune with WHAT they should buy and how they will go about it. This type of traffic is particularly valuable to real estate companies because these people will be active home buyers within the next 6 months. The traffic is usually still pretty big and looks very alluring to many home sellers, but in reality, these are low-ranking home buyers because they are not ready to make a decision.
That is why the understanding the comparison shopper mentality is so huge. Many home sellers spend lots of time and money to attract the very people that are not ready to buy their home. You can go after so much of this type of traffic for all sorts of offers and while it generally won't convert as well as the "buyer" traffic (which is the next prospect category) the traffic it is still VERY big.
Too Many Sellers Miss The Active Buyers
This is by far my favorite kind of 'home buyer mindset,' but at the same time it can be the most tedious. These people are the ones with their wallets out, ready to buy what they are looking for. Of course, with the media bashing the real estate market so much, they are looking for EXCEPTIONAL BUYS in a market where the glut of homes is well more than a year's worth of supply.
While the traffic from these home buyers is generally low, they are usually local in nature. They have migrated from the large aggregate sites when they were seeking information and have been pulled to the site that bests gives them everything they are looking for in the destination that they are seeking (like the Tallahassee real estate market).
Targeted Exposure Key To Selling Home
Knowing the types of home buyers and where to find them is critical for the home seller who really wants to sell a home. By using targeted exposure techniques, the home seller wanting a sale NOW can focus on the active buyers, instead of getting disappointed with multiple interactions with the info seekers and comparison shoppers.
If you are a home seller ANYWHERE and want to know how to bring targeted exposure to your property, drop us a line and tell us what you are doing and why you think it hasn't worked. We will help you make the change.
Popular Subdivisions In Tallahassee
(All Tallahassee Subdivisions can be found the Tallahassee Neighborhoods page)
Please Do Us A Small Favor
We work very hard to produce daily content for our long-time readers and first-time visitors. We provide this information for free, hoping to earn your respect and trust and the right to one-day help you when selling or buying a home. Can we get your help spreading the word about our blog?
If you like the content, would you please like it or share it using the Facebook button at the beginning of the post? This simple action will be greatly appreciated! THANK YOU!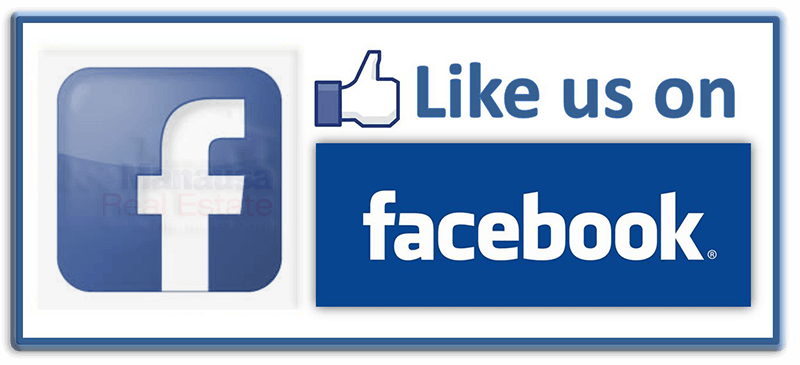 Also like us on Facebook at https://www.facebook.com/joemanausarealestate/
Joe Wrote The Book On How To Sell A Home Today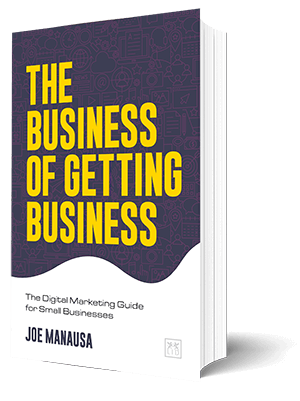 "Location, location, location' is no longer a competitive advantage. Digital marketing and going direct to consumer have made all geographical boundaries obsolete. The Business of Getting Business is a must-read modern-day survival guide for any local business to get to the next decade. Local businesses are on death ground.
They can either take a stand and re-invent themselves by embracing the digital frontier and have a chance to survive the overwhelming odds of digital direct-to-consumer capabilities that have erased all local and national business distinctions, or they can choose business as usual and accept certain death.
The Business of Getting Business is the critical survival guide for those that choose to dig in and fight."
– Anthony Noto, CEO, SoFi and former COO, Twitter
Get the book that explains it all, in a manner that is understanding to all, even technology neophytes. It's available on Amazon, a trusted source for consumers.

Think all REALTORS are alike?
Read what people are saying about working with Joe Manausa Real Estate! You can see thousands of real customer reviews reported on Google, Facebook and Zillow at this link: CLICK HERE FOR REAL ESTATE AGENT REVIEWS.