What Sellers Should Know About Lease Purchase Agreements
Posted by Joe Manausa on Friday, March 27, 2009 at 11:37 AM
By Joe Manausa / March 27, 2009
2 Comments
I love it when we get questions from friends and readers that we can use as the basis of our discussion on the Tallahassee Real Estate Blog.
Today, Jeff has a great question about lease-purchase agreements that I think a lot of home sellers will find interesting.
Lease-Purchase Opportunities For Buyers?
The following list of homes for sale includes all homes with at least a 10% price drop, making them potential targets for sellers who might consider a lease-purchase agreement.
Jeff's parents have a house for sale in another town and they received this letter from a local real estate investor. Jeff would like my opinion on the letter, which reads:
Hi, Today's facts in the real estate market: FSBO homeowners will spend, on average, $3500 in the first 90 days of trying to sell their homes. If they later sign with a realtor, they will spend an additional $8500 by the time their home sells, if it does.

On top of this, they will have about a 50% chance of selling, probably at around 90% of asking price, if they're lucky, after their home has been on the market for at least 175 days.These are not very impressive statistics.

I am a local real estate investor and I have lease option buyers. Selling your home on a lease option immediately eliminates all your financial responsibilities, gives you 100% market value of your home within 24 months, and, under our contracts with the buyer, also eliminates all landlord responsibilities.

What does this cost you? ABSOLUTELY NOTHING!!! I get paid by the buyer. If you would be interested in this, please email me with your contact info or you can call me @ 555-444-1234. Thank you and I look forward to working with you.
I really think there are some important issues that Jeff and his parents should consider.
Lease-Purchase Contracts Are A Creative Way To Sell A Home
The first thing that I will point out about the letter is that it raises some serious and real issues that homeowners are experiencing in today's real estate market. There is a nationwide glut of homes and sellers need to consider some creative options for selling their homes.
Lease-purchase agreements can be an excellent way to sell a home. If the seller is capable of waiting for a delayed closing, and the buyer is capable of finally making it to a closing table, I am a great fan of this wonderful solution. You can check out a blog article I wrote one year ago dedicated to creative financing options for home sellers.
Again, while I am a big proponent of lease-purchase contracts, I will advise proceeding with caution. This solution provides the benefits of receiving a top sales price, positive cash flow, it increases the buyer pool for the home when marketed that seller will consider a lease-purchase, it reduces seller maintenance costs, theoretically does not require the seller to become a landlord, and can be the source of a large, non-refundable deposit if exercised properly. But there are ways of getting burned that the home seller needs to prepare against.
Please Do Us A Small Favor
We work very hard to produce daily content for our long-time readers and first-time visitors. We provide this information for free, hoping to earn your respect and trust and the right to one-day help you when selling or buying a home. Can we get your help spreading the word about our blog?
If you like the content, would you please like it or share it using the Facebook button at the beginning of the post? This simple action will be greatly appreciated! THANK YOU!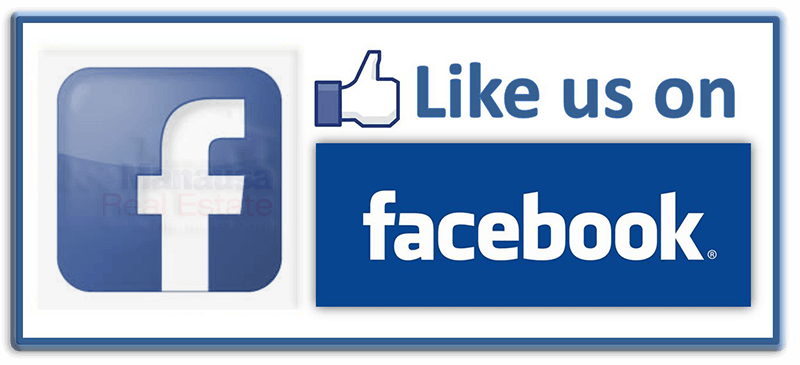 Also like us on Facebook at https://www.facebook.com/joemanausarealestate/
You Should Trust The Real Estate Professional With Whom You Are Working
I am sure that the skeptical reader will call this self serving, but I must warn that you work with a trusted, productive, real estate broker who you know you can trust. There are too many ways a home seller can be tricked, played, or deceived by a non-licensed real estate investor that might end up costing the home seller even more than the equity in the home.
Somebody needs to advocate for the homeowner. A standard lease-purchase agreement can be downloaded from the internet, but a savvy investor can prepare it in a manner that does not protect the equity or security of the property. There is so much that I do in a lease-purchase situation that it would take hours to write it all out in a format like this, but I can offer some basic points to consider when protecting the seller when utilizing a lease purchase:
Qualify the lease-purchase buyer. What are his intentions? Will he be moving into the home or sub-leasing it as a way of "creating wealth in real estate."
Qualify the lease-purchase agreement. Is the agreement written for the behalf of the buyer, the seller, or is it neutral? What happens when the buyer defaults? If damage is done to the home and the buyer has failed to pay the rent, does the real estate investor do anything to help the seller?
Use a Fannie Mae 1003 loan application to make sure that the seller knows the entire financial story of the buyer. If the buyer has no chance of closing on the property during the contracted period, than the seller needs to understand the lease-purchase is really only a lease.
Involve a non-refundable deposit so that the buyer has some "skin in the game." While I would not make this a mandatory step, I would certainly make it very important with very few and limited exceptions. How is the buyer going to raise a down-payment if they cannot even come up with a deposit today?
Make the monthly lease payment larger than going market rent conditions so that the buyer is financially motivated to proceed to close. The excess amount over current market rates can be credited to the buyer at closing.
Use separate agreements for the purchase and for the lease. While each state has different laws on these issues, I will tell you that I require a purchase agreement (with an identified, future closing date) to be used for the purchase, and a standard lease agreement drawn by an attorney that is in compliance with the Landlord-Tenant Act for the lease portion of the transaction. It is important to have this lease agreement separate for the purchase agreement so that the seller knows his landlord remedy for buyer default.
Understand changing market conditions for your home specifically. Most homes will appreciate over time, so the lease-purchase buyer will remain motivated to close on the purchase of your home. But high-end homes are being built and sold at a much higher than normal pace today due to low mortgage interest rates. This will continue until rates return to historically normal levels. At that point, the inventory of high-end homes for sale will be so large that values will stabilize or fall, de-motivating your lease-purchase buyer from closing. I would strongly encourage a luxury homeowner to have sage counsel before accepting a lease-purchase agreement.
Every Buyer Should Complete A full Seller-Approved Loan Application
The important difference between a traditional sale of a home and a sale through a lease-purchase agreement is that the seller and buyer are going to end up in a long relationship through the lease-purchase. One could even say that they will be forging a business arrangement for a period of time, and because of this I STRONGLY recommend that the seller take care and diligence when choosing the business partner to whom he will entrust his home for a period of time.
As an absolute minimum step, every buyer prospect should complete a full, Seller-approved loan application on a Fannie Mae Form 1003. This is the form that banks require borrowers to fill out and it should be accompanied by a full, tri-merged credit report. The seller should have a crystal-clear understanding of who he is about to enter a business agreement. The buyer should explain, in written details, why each discrepancy appears on this credit report.
Many Sellers Should Consider Using A Lease-Purchase Agreement
While I have surfaced many issues of caution when working with a lease-purchase contract, I still advocate their use in situations that require creative selling techniques. The key is to make sure that the seller does not get taken advantage of due to a lack of experience or knowledge of the process. Select a licensed, experienced, REALTOR® in your area that has demonstrated an excellent grasp of the real estate business when you endeavor to sell a home.
Your Local Expert In Tallahassee
Do you have further questions on lease-purchase agreements or other contracts? Do you need information about the Tallahassee real estate market? If so, you can leave a comment below, give us a call at (850) 366-8917, or drop us a note and we'll give you the local information needed to ensure a successful, smooth transaction.
As a local born and raised in Tallahassee with a focus on customer service, I promise you'll find great success when working with Joe Manausa Real Estate, just as have our past customers. You can read thousands of their reviews reported on Google, Facebook and Zillow right here: Real Estate Agent Reviews Tallahassee.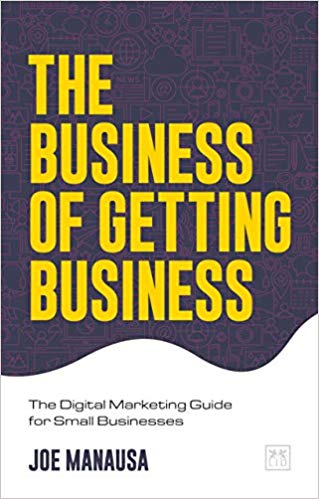 Have you heard about my new book "The Business of Getting Business?" It's a comprehensive guide for small businesses to help them make the move to digital. For those of us who want to survive and thrive in a world where large corporations are taking over, it is a must-read. It's also the perfect guide for how to sell a home in the digital age. You can find it on Amazon (UK) for immediate delivery, or you can go to Amazon (US) to reserve a copy at a pre-US published rate.

Think all REALTORS are alike?
Read what people are saying about working with Joe Manausa Real Estate! You can see thousands of real customer reviews reported on Google, Facebook and Zillow at this link: CLICK HERE FOR REAL ESTATE AGENT REVIEWS.