One Simple Way To Jump-Start The Real Estate Market
Posted by Joe Manausa on Friday, October 24, 2008 at 11:05 AM
By Joe Manausa / October 24, 2008
2 Comments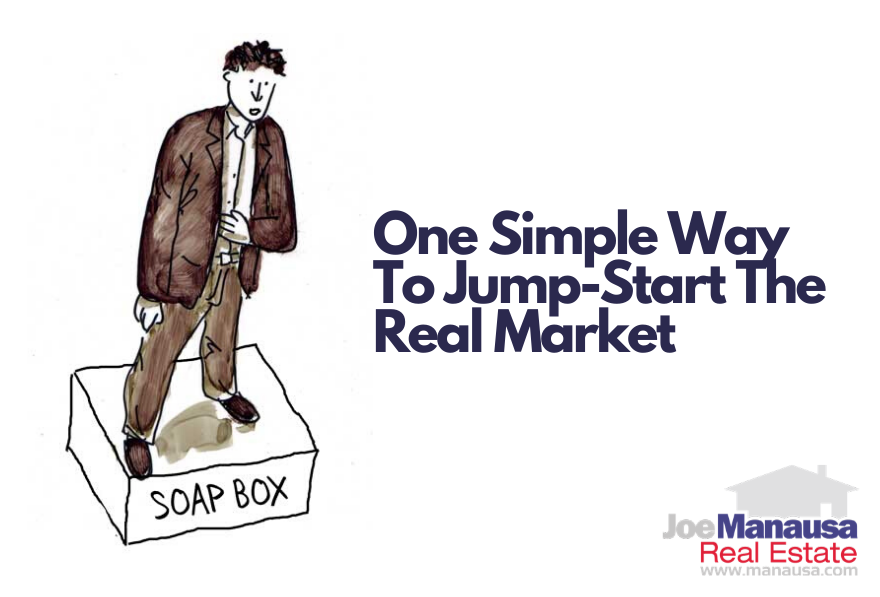 I have to do this every so often, it's just in my nature. Of course, I'm talking about jumping up on my soapbox to get the word out about the Florida Prepaid College Plan. This program could very easily, almost single handedly, rejuvenate a sluggish real estate market in Tallahassee as well as in the State of Florida.
Disclaimer: As often is the case, the guy on the soapbox is often the least qualified to rant about the specific topic. I suspect this might be true in my case as well. If I am factually wrong here, please set me straight in the comments section below. You can also refer back to my other blog on the Florida Prepaid College Plan.
If you read the newspapers, you will have noticed that the school system in the State of Florida seems to be struggling for money. There are issues with the Legislature telling the schools what they have to "charge," and yet not providing for inflation and little things like "reality." Four-year colleges (why arent't these called five-year colleges now?) are capping enrollment and the burden of housing the underclassmen is falling heavily on the community colleges. Additionally, I believe that community colleges fall into the trap of not being allowed to turn away students.
Please Do Us A Small Favor
We work very hard to produce daily content for our long-time readers and first-time visitors. We provide this information for free, hoping to earn your respect and trust and the right to one-day help you when selling or buying a home. Can we get your help spreading the word about our blog?
If you like the content, would you please like it or share it using the Facebook button at the beginning of the post? This simple action will be greatly appreciated! THANK YOU!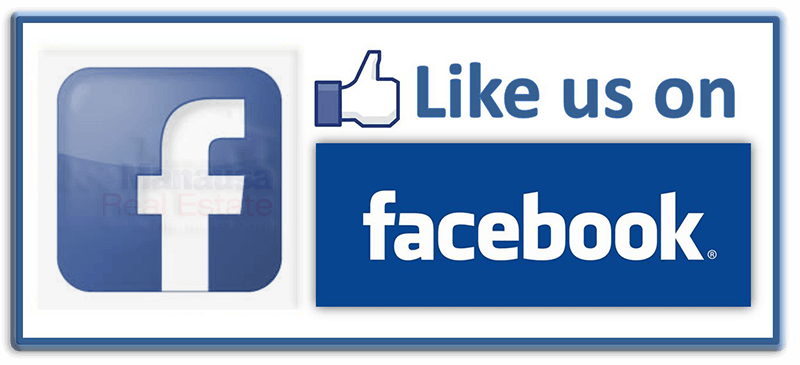 Also like us on Facebook at https://www.facebook.com/joemanausarealestate/
Upper Education Should Be Treated As A Growth Industry In Florida
I do not understand why the State of Florida does not see the economic benefit of the Florida higher education industry for all Floridians. Let's grow our schools. Let's give our school administrators the ability to run a profitable enterprise by charging fair rates for tuition. Think about it. The solution to this is most likely found by wise people (and don't we keep a bunch of them in our schools?).
Myriam Marquez wrote a short rant the other day in the Miami Herald seeking to allow counties to further tax their citizens in order to raise money to aid in the support of community colleges. Why I think the cause is just, the methodology does not make sense. The problem of the state is being shoved down the throats of the counties and it isn't right. Do not force the community colleges to take the flow of people that the State will not take, rather let's see the State solve the problem.
Back To The Soap Box On The Florida Prepaid College Program

So what does this all have to do with the Florida Prepaid College Program and the real estate industry? Well, let's take a quick peak at some key numbers and facts as presented by the Florida Prepaid College Board (as of June 2007):
? Program Launched in 1988
? Number of contracts: 1,200,000
? Enrollees thus far: 184,000
? Florida Prepaid Students in college through Fall (2006): 74,000
? Manausa Math: 1 Million students (and growing) "on the way."
The Wave Of Students Should Be Arriving Soon
Let's make a few assumptions about this program (again, please comment below if I am wrong):
The Florida Prepaid College Program has grown in popularity since inception
The Florida Prepaid College Program is cheaper when enrolling an infant than it is for an older child
The Florida Prepaid College Program is now 20 years old
The Average Age of an incoming Freshman is 18 years old
If it took five years for the The Florida Prepaid College Program to hit its stride, then we are three years away from seeing the biggest wave of students arriving in our schools (20 year age of program - 5 years to hit stride = 15 years ago. 18 year old freshman - 15 year old contract for infant = 3 years).
Florida has reciprocity agreements with many other States.
So, based upon more Manausa Math, I see the schools becoming more and more pressed to provide an "already paid for" education. They have their hands tied by the legislature which has put a cap on raising tuition. Something has got to give.
Wake Up Florida And Seize The Economic Opportunity
This whole situation just screams of opportunity. Over a million new students on the way (remember that "reciprocity agreement point.... do you think more kids from Florida will want to go to Michigan for school or more kids from Michigan will want to go to Florida for school?) and no real plan to educate them or house them.
Let's put some smart minds together and figure out how we can better fund our schools. Let's make higher education a priority industry in Florida and see how many students we can bring here. They all want to come here for spring break, why not make it more permanent? Let's get Florida to be the education destination for the huge band of students that are ready and getting ready to attend college. Let's make it the best six years of their lives!
A Growing Education Industry Aids The Real Estate Industry
Obviously, any growth in industry in the State of Florida is going to help the battered real estate market. It just seems so easy to look internally to do this. Higher education is an industry that provides for multiple benefits. Besides the obvious of enhancing young lives, it also helps attract new parasitical industries (which again helps the real estate market). Our education industry is ripe for explosion, why don't our elected leaders come together to make this happen. Now.
Please click here to tweet this to your friends!
As a reminder for those who subscribe to the Tallahassee Real Estate Blog by email, some embedded pictures and videos might not be appearing in your email and you might need to click the title header to go to your browser where all will be visible. Additionally, if you would like to respond (leave a comment) to this article, you will need to "click through" to the blog site to post your feedback.
Keep checking out the Tallahassee Real Estate Blog every day for updates on real estate in Tallahassee Florida.
Joe Manausa is a real estate blogger, a real estate investor and the Broker and Co-Owner of Joe Manausa Real Estate. He can be reached via e-mail through the Tallahassee Real Estate Website or catch his latest writings on the Tallahassee Florida Real Estate Blog , or by calling (850) 386-2001.
Your Local Expert In Tallahassee
Are you ready to go see a home in this oft-overlooked, amazing neighborhood? Do you have further questions on the Tallahassee real estate market? If so, you can leave a comment below, give us a call at (850) 366-8917, or drop us a note and we'll give you the local information needed to ensure a successful, smooth transaction.
As a local born and raised in Tallahassee with a focus on customer service, I promise you'll find great success when working with Joe Manausa Real Estate, just as have our past customers. You can read thousands of their reviews reported on Google, Facebook and Zillow right here: Real Estate Agent Reviews Tallahassee.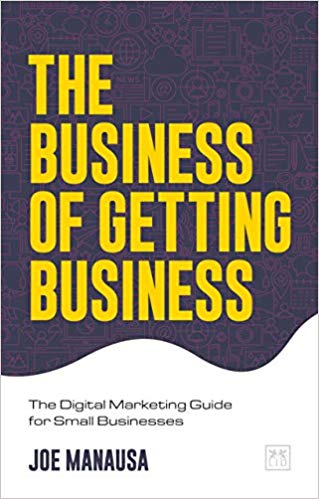 Have you heard about my new book "The Business of Getting Business?" It's a comprehensive guide for small businesses to help them make the move to digital. For those of us who want to survive and thrive in a world where large corporations are taking over, it is a must-read. It's also the perfect guide for how to sell a home in the digital age. You can find it on Amazon (UK) for immediate delivery, or you can go to Amazon (US) to reserve a copy at a pre-US published rate.

Think all REALTORS are alike?
Read what people are saying about working with Joe Manausa Real Estate! You can see thousands of real customer reviews reported on Google, Facebook and Zillow at this link: CLICK HERE FOR REAL ESTATE AGENT REVIEWS.