The Difference Between A Great REALTOR and a Tour Guide
Posted by Joe Manausa on Tuesday, June 8, 2010 at 11:52 AM
By Joe Manausa / June 8, 2010
Comment
While so much has changed in the real estate market over the past three years, I have found one element that has not changed a bit. The fact is that people who are looking to buy a home in Tallahassee show up at our office with one of two sets of expectations.
Homebuyers either see us as a great REALTOR® who is going to help them through the process of buying a home, or they see us as somebody who is going to take them to go see houses. The former is what the relationship needs to be, while the latter is something more like what a tour guide can offer.
The REALTOR® Relationship
Understanding your relationship with your REALTOR® is important if you want to safely navigate the difficult new world in the Tallahassee housing market. We had a customer recently who showed up at the office, and when asked to sit down for a few minutes to share his wants and needs in a new home exclaimed: "I don't want a relationship, I want to see houses."
Many people in the real estate industry are happy to drive you around for a few weeks so they can get paid when you eventually find a home that you will buy, but we are not. That is no way to ensure a home buyer gets the best buy possible and it is not our desired method of business.
The toughest part of our job now is working with home sellers who overpaid for their home when they purchased it and now must really pay the price. The best way to avoid this future scenario is to ensure that a smart purchase is made today by working with a great Tallahassee REALTOR®.
Using A REALTOR And A Home Buying Process
A great REALTOR® wants to be involved in each step of the home buying process, including the property selection stage. While the internet features most of the homes for sale in the market, most search tools are not designed to give the home buyer the "leg up" in the process. It is fine to show up with a list of properties in which one has an interest, but it makes much more sense to use a strategic selection plan so as to ensure that only great buys are selected for viewing.
One might wonder how it could possibly hurt to view homes that are overpriced or which are priced much higher than one intends on spending. But this is how many buyers get into trouble. And not just home buyers.
Recently, I was speaking with my Dad about the new Apple Ipad. I told him that I did not want to see one, because "nothing good can come from that." You see, I do not need one, and I know that I would like it. So if I were to "check one out," it would only make me possibly want to buy it! Why tempt myself with something I do not need.
But this is very similar to looking at homes that are not well priced. The home seller is not yet serious about selling it, so making a low-ball offer will not result in a successful purchase (the average list price to sales price ratio in Tallahassee is still at 97%). And looking at well-priced homes out of one's price range is not going to result in a purchase either unless the buyer chooses to increase what he or she is willing to pay.
So, the only thing that can happen at choosing incorrectly priced homes is that the buyer will either not like them, or will like them and not be able to buy them, or even worse, might agree to pay more than market value in order to purchase the home. No big deal if the buyer will live there for 10+ years, but otherwise, not very smart! With the way the market has been over the past three years, who wants to overpay for a home?
There are a lot of people who endorse Joe for the job of selling your home, from Barbara Corcoran (Star of ABC's Shark Tank) to Preston Scott (host of Tallahassee's top daily "Audio Magazine," as well as the thousands of happy customers Joe has helped in the past. Listen why!
I recently stumbled upon your latest Carrabelle listing. I must say, a home on Florida's Forgotten Coast is bound to be snatched up quickly. Best of luck with getting it under contract soon!

Posted by Barbara Corcoran on Thursday, June 15, 2023
The Best Home Buying Process
Don't be afraid to hire a real estate agent with a buyer brokerage agreement. It is the same basic document as a home seller signs to hire a real estate agent to list a property for sale. It outlines the duties and responsibilities that the agent (and brokerage) must do. But most importantly, this agreement with a brokerage company forces a commitment from the real estate company to the buyer and one from the buyer to the real estate company.
Think about how many agents will just throw you in their car and start showing you homes. Is this really going to be the best person to help you? Just because they have a whole lot of spare time on their hands?
If you think a great Tallahassee REALTOR® should know the market incredibly well, be continually trained in all the home buying processes that change with different market cycles, and have the tools to help you only select the best homes in which to preview, then you are well on your way to successfully navigating a difficult housing market.
So, are you ready to sit down with a great Tallahassee Home Buying Specialist? If so, just drop us a note and we will make the arrangements for you!
Your Local Expert In Tallahassee
When moving to, in, or from Tallahassee, you will fare better if you work with a local expert. We are here to help. If you have further questions on the Tallahassee real estate market, you can leave a comment below, give us a call at (850) 366-8917, or drop us a note and we'll give you the local information needed to ensure a successful, smooth transaction.
As a local born and raised in Tallahassee with a focus on customer service, I promise you'll find great success when working with Joe Manausa Real Estate, just as have our past customers. You can read thousands of their reviews reported on Google, Facebook and Zillow right here: Real Estate Agent Reviews Tallahassee.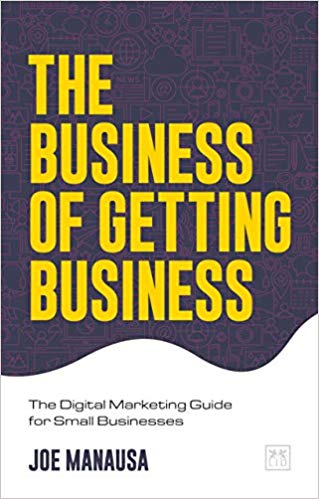 Have you heard about my new book "The Business of Getting Business?" It's a comprehensive guide for small businesses to help them make the move to digital. For those of us who want to survive and thrive in a world where large corporations are taking over, it is a must-read. It's also the perfect guide for how to sell a home in the digital age. You can find The Business Of Getting Business by clicking on any of the trusted retailers below.

Think all REALTORS are alike?
Read what people are saying about working with Joe Manausa Real Estate! You can see thousands of real customer reviews reported on Google, Facebook and Zillow at this link: CLICK HERE FOR REAL ESTATE AGENT REVIEWS.
I recently stumbled upon your latest Carrabelle listing. I must say, a home on Florida's Forgotten Coast is bound to be snatched up quickly. Best of luck with getting it under contract soon!

Posted by Barbara Corcoran on Thursday, June 15, 2023