Year over year home sales comparisons are frequently used by real estate experts seeking to gauge whether a market's sales performance is improving or worsening.
So what should we believe after seeing a near 10% drop in September sales?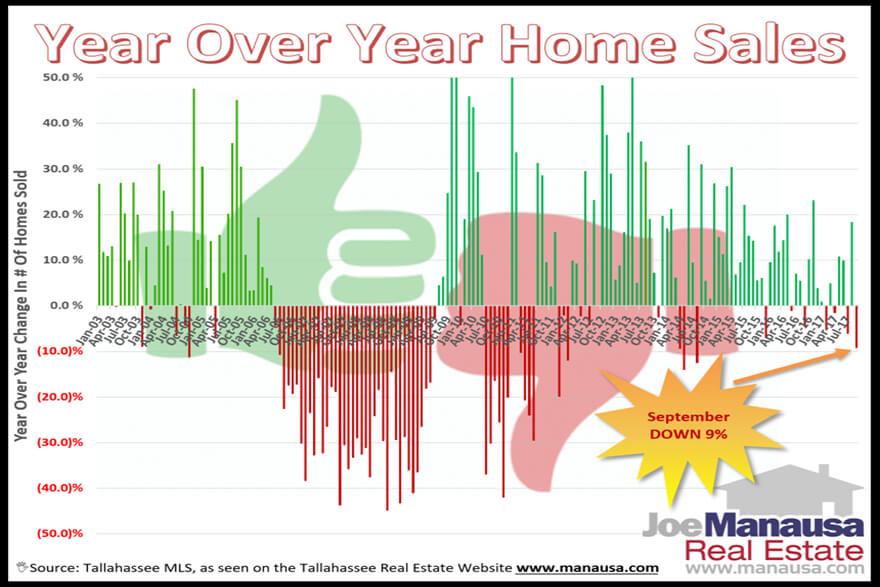 Year Over Year Home Sales Report
The graph above compares monthly home sales with the corresponding month of the previous year. When the current month reports more sales, it is plotted as a green column above the zero axis. The opposite is true for declining months and is colored red.
Over the past three years,...