More Real Estate Shadow Inventory II
Posted by Joe Manausa on Wednesday, June 9, 2010 at 11:28 AM
By Joe Manausa / June 9, 2010
2 Comments
This is the 2nd blog post in my series on Measuring The Real Estate Shadow Inventory. As you might remember, we addressed the sources of supply in the "Shadow Inventory" of homes that need to be sold but are not currently on the market. Over the past several days, we have been compiling our results from the Tallahassee MLS and they are a bit disturbing.
For many years now I have been reporting on the growing shadow inventory, while NAR and most real estate bloggers are glossing over or ignoring what could be the biggest news in real estate since the roof was invented. What is going to happen if we amass a shadow inventory that is so large that the new construction market can plan to shut down for the five to ten years?
We have often times illustrated the fact that more homes fail to sell than actually sell when they hit the market. As a matter of fact, the current rate of failures is about 60%, but it has been higher in recent years.
To be clear, nearly 2 out of every 3 home sellers who tried to sell their home over the past three years failed. So where do all these "failures" go? Certainly many re-list their properties for sale and some eventually sell, but we need to get a better feel for how large the back log of these failures could be.
Measuring Failures In The Real Estate Shadow Inventory
I decided to find out how many homes were on the market since 2008 that failed to sell and are not currently on the market. I suspected the number exceeded 2,000 homes, but I was shocked to find that there are 5,143 homes that failed to sell that were on the market since January 1,. 2008 and are no longer for sale.
Considering Tallahassee saw fewer than 3,200 home sales in 2009, this would be more than 1.5 years worth of supply in this single source in the real estate shadow inventory. And there are many more.
In our article on distressed properties last July, we estimated that there were 2,000 to 3,000 non-prime mortgage loans that would add to the shadow inventory as well.
Troubled Neighborhoods In Tallahassee
The following table shows how many distressed properties can be found in some of the most visible neighborhoods in Tallahassee. Remember, these are homes that TRIED to sell, but FAILED and are not currently for sale. There are also other homes currently on the market as well.
To give this some perspective, in Southwood alone, where 76 arms-length existing home sales occurred last year, the numbers are unsettling. There are 67 homes for sale in the MLS, plus FSBOs, plus the known 143 homes that failed to sell and are not on the market, meaning 33 months of supply of homes for sale in Southwood. This does not even consider distressed loans that will also become inventory through short sale or foreclosure.
This is why I consider the shadow inventory to be major news and people needing to sell their homes better understand what they are up against and how long this recovery is going to last. My often repeated advice: If you need to sell, sell quickly. If not, take your home off the market and don't worry about the recovery.
| Tallahassee Neighborhood | Listing Failures |
| --- | --- |
| Southwood | 143 |
| Killearn Estates | 121 |
| Killearn Lakes | 110 |
| Plaza Tower | 96 |
| Golden Eagle Plantation | 75 |
| Killearn Acres | 67 |
| Bay Tree Cottages | 61 |
| Brighton Place | 44 |
| Tallahassee Center | 43 |
| Summerbrooke | 39 |
| Wolf Creek | 38 |
| Ox Bottom Manor | 35 |
| Mystic Woods Condominiums | 30 |
| SUMMERCHASE | 29 |
| WOODBRIAR | 29 |
| The Tennyson | 28 |
| Duval On The Green | 27 |
| Piney Z | 27 |
| Bull Run | 25 |
| Barrington Park | 23 |
| SAVANNAH CROSSING | 23 |
| The Lakes | 22 |
| Arbor Hills | 21 |
| The Timbers | 21 |
| VILLAS OF WESTRIDGE | 21 |
| Bond South | 20 |
| Lakeshore Estates | 20 |
| Blairstone Forest | 19 |
| Weems Plantation | 19 |
| Charleston Square | 18 |
| CRESCENT HILLS CONDOMINIUMS | 18 |
| Forest Heights | 17 |
| Holly Hills | 17 |
| Summerlake | 17 |
| Grand Total | 5143 |
Joe Wrote The Book On How To Sell A Home Today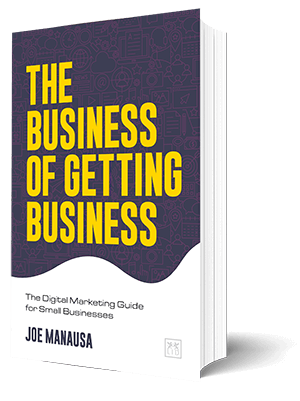 WARNING: The Internet & digital marketing systems have changed the way sellers need to market a home for sale. It's not about getting a home sold anymore, it's about getting a home sold and netting the most money from the sale.
To do this, a seller needs to hit the digital market hard in a coordinated effort that alerts ready-buyers (all at the same time) to ensure buyers understand they are competing for the right to buy the home.
While it only takes ONE buyer to sell a home, it takes MULTIPLE BUYERS for the seller to bid the property up to its highest value in today's market. You see our full explanation about how to sell a house here, or you can buy the book and really get into the nuts and bolts of selling a home in the digital age.
Get the book that explains it all, in a manner that is understanding to all, even technology neophytes. It's available on Amazon, a trusted source for consumers.