I Watch HGTV, I Know What I'm Doing!
Posted by Joe Manausa on Thursday, June 14, 2012 at 8:27 AM
By Joe Manausa / June 14, 2012
2 Comments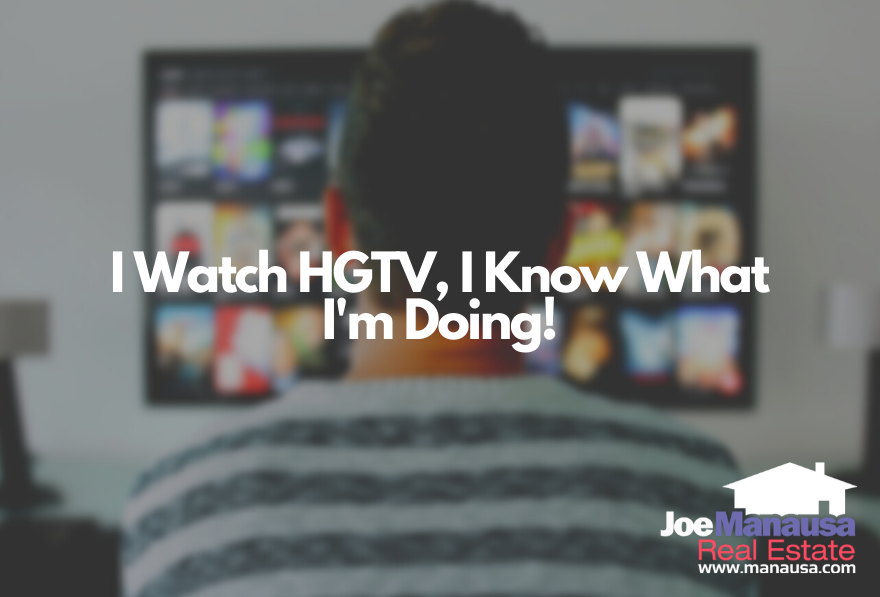 So a friend of ours says "I watch HGTV, I know what I'm doing!"
It just cracked me up, so I thought I would share a simple story that portrays a common misconception about how to buy a home.
First of all, I do not watch HGTV, so I might not appear qualified to be so opinionated about what they represent on their real estate shows. But I received this story second-hand from somebody familiar with their programming.
Anyway, this friend of ours has been referred to a top real estate professional in the Northeast. He is helping her buy a second home and she has been super-pleased with his professionalism, market knowledge, and ability to work within her time parameters.
It's important to understand that she knows he was hand-picked by me to take great care of her, and her experience thus far has supported the fact that he is "all that and more."
Watch HGTV For Entertainment
After viewing and previewing many homes over many months, our friend has found a favorite (you don't have to watch HGTV to know when you've found the right home for you!).
So she asks her agent (who she thinks is the top real estate expert in the whole region ... and he is) what he thinks about its value. He tells her.
She asks him what he thinks she should offer on the home. He tells her.
And that's when the "I watch HGTV" factor kicked in.
She says (me paraphrasing) they teach you how to make a low ball offer in order to not overpay for a home.
To put this comment into perspective, that's like saying ...
To an Accountant: "I know what I'm doing, I have Turbo-Tax"
To a Doctor: "I've already diagnosed it with Web MD"
To a Lawyer: "I've got it covered, I watched Perry Mason for 6 seasons"
To A Psychiatrist: "I'm fixed, I watched Dr. Phil"
To A Parent: "I'm good with kids, I'd make a great parent"
To A Marriage Counselor: "We're OK, we watched Jerry Springer"
If you can think of any other good ones, add them in the comments section below this blog post!
The funny thing is that she asked to be referred to the best real estate agent because she wanted to make sure she got an exceptional value when she bought the home.
Watch HGTV For Style Ideas
When I watch any show on television, I always remind myself that they have to sell advertising to stay alive. And that means they need to be entertaining.
Not factual. Not Experts. Just entertaining.
We've all heard somebody say in gest ... "I'm not a Doctor, but I play one on TV."
Well, these TV personalities are not real estate experts in your market area, even if they play one on TV.
I mean, do you really think somebody can do what I spend 60+ hours per week doing and also film a hit TV show? Have these people really been involved in thousands of home sales? I doubt it.
But that doesn't mean they aren't entertaining. And it doesn't mean that don't make some valid points. It only means that when you watch HGTV or any other "reality TV show," take everything you see from "TV Experts" with a grain of salt.
If you trust that your real estate agent is a top expert (as is the case with our friend), then trust the advice you receive when it comes to buying a home. You'll be happy you did.
Then you can watch HGTV from your new home.
Please Do Us A Small Favor
We work very hard to produce daily content for our long-time readers and first-time visitors. We provide this information for free, hoping to earn your respect and trust and the right to one-day help you when selling or buying a home. Can we get your help spreading the word about our blog?
If you like the content, would you please like it or share it using the Facebook button at the beginning of the post? This simple action will be greatly appreciated! THANK YOU!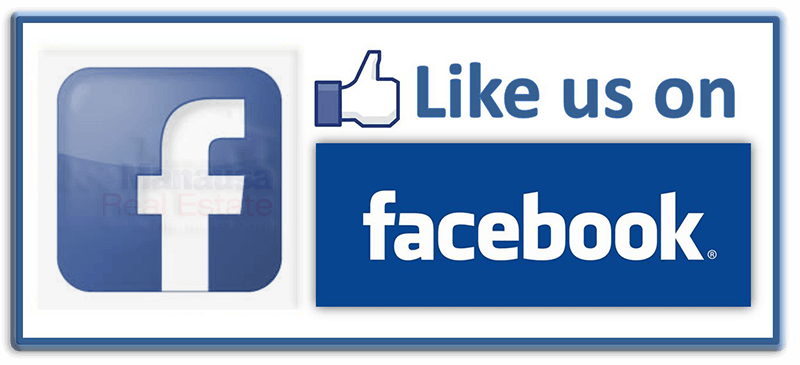 Also like us on Facebook at https://www.facebook.com/joemanausarealestate/
Joe Wrote The Book On How To Sell A Home Today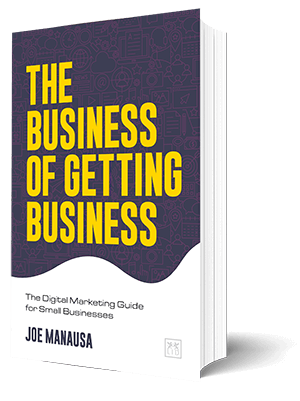 "Location, location, location' is no longer a competitive advantage. Digital marketing and going direct to consumer have made all geographical boundaries obsolete. The Business of Getting Business is a must-read modern-day survival guide for any local business to get to the next decade. Local businesses are on death ground.
They can either take a stand and re-invent themselves by embracing the digital frontier and have a chance to survive the overwhelming odds of digital direct-to-consumer capabilities that have erased all local and national business distinctions, or they can choose business as usual and accept certain death.
The Business of Getting Business is the critical survival guide for those that choose to dig in and fight."
– Anthony Noto, CEO, SoFi and former COO, Twitter
Get the book that explains it all, in a manner that is understanding to all, even technology neophytes. It's available on Amazon, a trusted source for consumers.

Think all REALTORS are alike?
Read what people are saying about working with Joe Manausa Real Estate! You can see thousands of real customer reviews reported on Google, Facebook and Zillow at this link: CLICK HERE FOR REAL ESTATE AGENT REVIEWS.