4 Real Estate Market Trends Home Sellers Must Know
Posted by Joe Manausa on Monday, October 27, 2008 at 1:20 PM
By Joe Manausa / October 27, 2008
Comment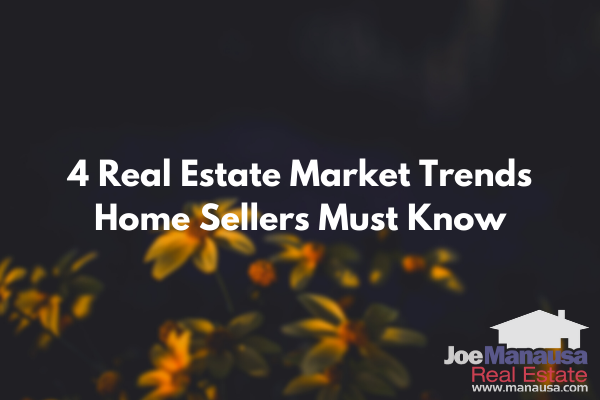 The Tallahassee Real Estate Blog has focused heavily on facts and trend analysis rather than purely experience and opinion due to the extreme nature of the current trends in the real estate market.
It seems that extreme market cycles create an environment for impulsive optimism or excessive pessimism. In 1996, Alan Greenspan (Chairman of the Federal Reserve) used the term "irrational exuberance" to explain the crazy optimism that he perceived in the market. I suspect the phrase could also apply to extreme pessimism as well.
It is my goal to provide a conservative evaluation of the facts and figures that the market presents without the emotional radicalism that we typically see in mainstream reporting.
Home Sellers Need To Know These 4 Housing Trends
If you have been reading this blog for any time, you know that I have been encouraging home owners to stay out of the real estate market unless they have a great need to sell a home right now. The "move up" market is a great opportunity for home owners, but I would urge caution to any other discretionary sales until we see housing inventory levels get back to a balanced market for home owners.
When we use a term like "120 day trend," we are really saying "for the past 120 days, the average has been ...." Trend reports are excellent market direction identifiers and if you track a long-enough trend, the near future is usually foreseeable. The following graph shows the "120 day trend" for these 4 important housing trend reports.
The trend of homes "newly" listed for sale
The trend of homes "newly" placed under contract
The trend of homes sold
The trend of homes failing to sell
Current Trend of Homes Entering The Market
Currently, we are seeing about 19 homes a day being listed for sale in the Tallahassee real estate market. This is 14% fewer than four months ago and 26% fewer than just three months ago. While much of this can be attributed to seasonality, it is nevertheless good news that we hope to see continue through the winter and into spring.
Current Trend of Homes With New Purchase Agreements
The number of homes "under contract" has been falling since the beginning of August, but this is very normal seasonality. I look forward to having enough data to run this graph and these reports on a 365 day trend in order to remove all affects of seasonality.
We are currently seeing about 5 homes per day going to a "pending" or "under contract" status. With nearly 3,000 homes on the market, that means each day 1/6th of 1% of the market is being placed under contract. This is one of the main reasons I encourage home owners who are not serious about selling their home to stay away from the market.
Current Trend of Homes Sold
Much like the "pend" trend, the sales trend is following the normal seasonality curve. Currently, Leon County is seeing, on average, 8 homes per day sell from an inventory just under 3,000 homes. If you absolutely have to sell your home, you need to understand the competition that you are facing.
Current Trend of Homes Leaving The Market Without Selling
The current trend of homes failing to sell is also very important to monitor. Typically, these are the homes that we put on the market by people who did not really "have to sell." Currently, we are seeing 16 homes each day "fail to sell," which is an increase of 6% over the past four months. I should hope that this category continues to rise as non-serious sellers leave the market. This will help reduce inventory and decrease the amount of time we need to spend in a depreciating market.
Know The Housing Market If You Are Thinking Of Selling A Home
If you study real estate market cycles in detail, you can have a good understanding of how long it will take to sell your home and what range of values that you will most likely be competing against. Monitoring these four housing trends are a great minimal starting point to understanding the current movement of the real estate market.
Please click here to tweet this to your friends!
As a reminder for those who subscribe to the Tallahassee Real Estate Blog by email, some embedded pictures and videos might not be appearing in your email and you might need to click the title header to go to your browser where all will be visible. Additionally, if you would like to respond (leave a comment) to this article, you will need to "click through" to the blog site to post your feedback.
Keep checking out the Tallahassee Real Estate Blog every day for updates on real estate in Tallahassee Florida.
Joe Manausa is a real estate blogger, a real estate investor and the Broker and Co-Owner of Joe Manausa Real Estate. He can be reached via e-mail through the Tallahassee Real Estate Website or catch his latest writings on the Tallahassee Florida Real Estate Blog , or by calling (850) 386-2001.
Please Do Us A Small Favor
We work very hard to produce daily content for our long-time readers and first-time visitors. We provide this information for free, hoping to earn your respect and trust and the right to one-day help you when selling or buying a home. Can we get your help spreading the word about our blog?
If you like the content, would you please like it or share it using the Facebook button at the beginning of the post? This simple action will be greatly appreciated! THANK YOU!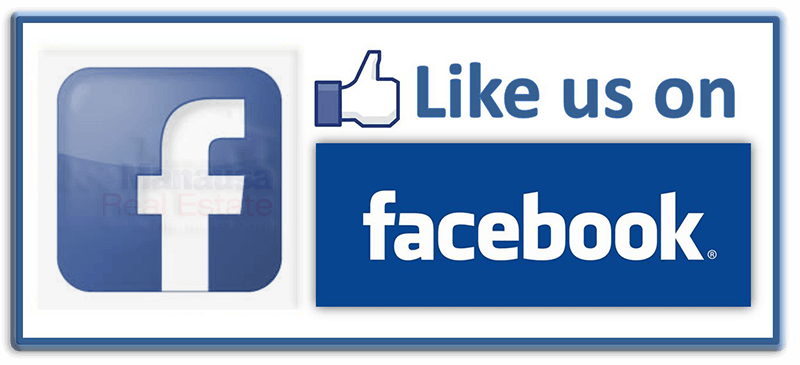 Also like us on Facebook at https://www.facebook.com/joemanausarealestate/
Joe Wrote The Book On How To Sell A Home Today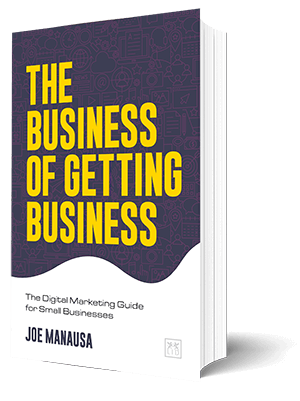 "Location, location, location' is no longer a competitive advantage. Digital marketing and going direct to consumer have made all geographical boundaries obsolete. The Business of Getting Business is a must-read modern-day survival guide for any local business to get to the next decade. Local businesses are on death ground.
They can either take a stand and re-invent themselves by embracing the digital frontier and have a chance to survive the overwhelming odds of digital direct-to-consumer capabilities that have erased all local and national business distinctions, or they can choose business as usual and accept certain death.
The Business of Getting Business is the critical survival guide for those that choose to dig in and fight."
– Anthony Noto, CEO, SoFi and former COO, Twitter
Get the book that explains it all, in a manner that is understanding to all, even technology neophytes. It's available on Amazon, a trusted source for consumers.

Think all REALTORS are alike?
Read what people are saying about working with Joe Manausa Real Estate! You can see thousands of real customer reviews reported on Google, Facebook and Zillow at this link: CLICK HERE FOR REAL ESTATE AGENT REVIEWS.