Tallahassee Short Sales With Pre-Approved Prices
Posted by Joe Manausa on Friday, February 27, 2009 at 11:44 AM
By Joe Manausa / February 27, 2009
Comment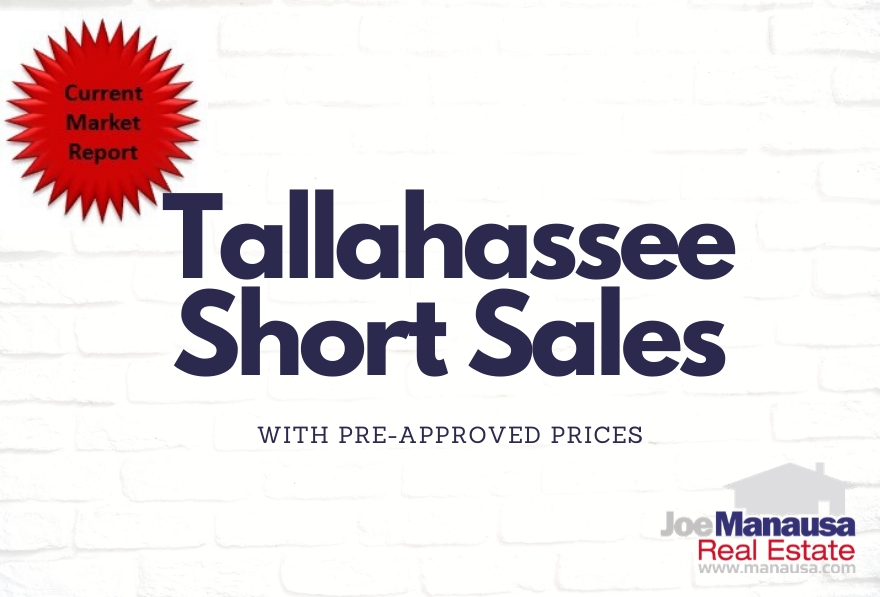 So you're interested in buying a home in Tallahassee and you start to do your research. If you are like 92% of homebuyers in the United States, you start your search on the internet. You most likely find the best place on the internet to view Tallahassee homes for sale and you start your hunt for the perfect Tallahassee home.
After hours of looking at all the pictures of homes for sale in Tallahassee, you come across what appears to be your perfect home. You see a house that is both exciting as well as aggressively priced. In bold headlines it reads:
Pre-Approved Short Sale In Tallahassee
Wow, too good to be true, right? Ah, yeah, actually it is.
What Exactly Is A Short Sale?
Before we continue on with the story.... I thought I would review exactly what a short sale is and why they seem to be written about so much lately.
In real estate lately, we are running into frustrated homeowners who owe more on their home than the home is worth. If they have to sell now, then they either need to bring money to closing (in many cases, a lot of money) or they need to get permission from the lender to sell the home and fall "short" of paying off the loan. Most likely, the lender will accept a note, unsecured, in order to release the home.
So basically, when you hear or read about a real estate short sale, just know that this occurs when a home gets sold and the proceeds from the sale "fall short" of what the property owners owes on the mortgage(s) on the home.
How Can A Home Be A Pre-Approved Short Sale?
Generally speaking, there is no such thing as a pre-approved short sale. Banks are still telling us they will not give a "blanket approval" to anything short of full satisfaction, but "submit all offers." They will evaluate the offers and then counter or accept one.
But there are instances when a bank has accepted an offer and then the deal with the buyer falls through. In essence, the home owner now knows of a price that the bank was willing to accept in the past and therefore is likely to accept again in the future. But is this price guaranteed? I think not.
Tallahassee Short Sale Expert Saves You Money
Anybody with a real estate license can help you buy or sell a home, whether it is a short sale or not. But that does not mean they know what they are doing. The process of negotiating a short sale takes time and experience, and I can tell you there is a world of difference between a good real estate agent and a great short-sale agent.
Somebody who can demonstrate to you that they have handled 20+ short sales will definitely have the level of experience that will save you money. My best advice is to take the time to interview your real estate company before you get into the process of buying a home in Tallahassee. Make sure the company and the agent have the experience and the network that will equate to money saved for you in your next home purchase.
As a reminder for those who subscribe to the Tallahassee Real Estate Blog by email, some embedded pictures and videos might not be appearing in your email and you might need to click the title header to go to your browser where all will be visible. Additionally, if you would like to respond (leave a comment) to this article, you will need to "click through" to the blog site to post your feedback.
Keep checking out the Tallahassee Real Estate Blog every day for updates that include charts, graphs, and analysis of the Tallahassee real estate market.
If you like this Article then please subscribe to my
blog through a full
RSS feed
,
or you can

Subscribe by Email

.You will be able to stay informed about the happenings in the Tallahassee Real Estate Market.
Please Do Us A Small Favor
We work very hard to produce daily content for our long-time readers and first-time visitors. We provide this information for free, hoping to earn your respect and trust and the right to one-day help you when selling or buying a home. Can we get your help spreading the word about our blog?
If you like the content, would you please like it or share it using the Facebook button at the beginning of the post? This simple action will be greatly appreciated! THANK YOU!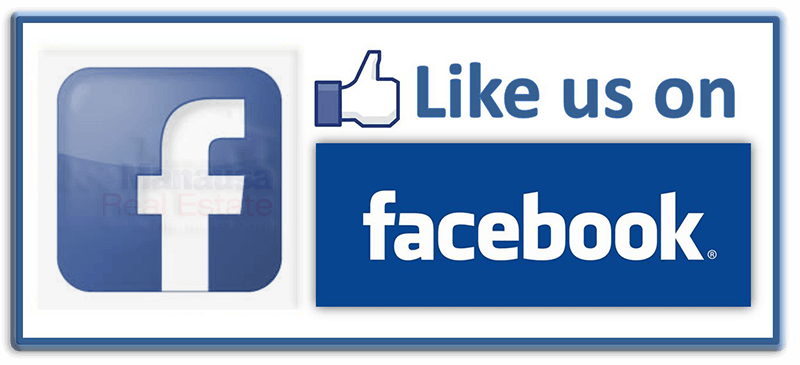 Also like us on Facebook at https://www.facebook.com/joemanausarealestate/
Joe Wrote The Book On How To Sell A Home Today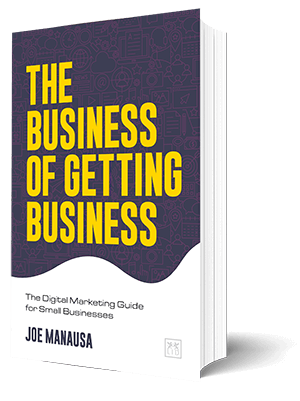 "Location, location, location' is no longer a competitive advantage. Digital marketing and going direct to consumer have made all geographical boundaries obsolete. The Business of Getting Business is a must-read modern-day survival guide for any local business to get to the next decade. Local businesses are on death ground.
They can either take a stand and re-invent themselves by embracing the digital frontier and have a chance to survive the overwhelming odds of digital direct-to-consumer capabilities that have erased all local and national business distinctions, or they can choose business as usual and accept certain death.
The Business of Getting Business is the critical survival guide for those that choose to dig in and fight."
– Anthony Noto, CEO, SoFi and former COO, Twitter
Get the book that explains it all, in a manner that is understanding to all, even technology neophytes. It's available on Amazon, a trusted source for consumers.

Think all REALTORS are alike?
Read what people are saying about working with Joe Manausa Real Estate! You can see thousands of real customer reviews reported on Google, Facebook and Zillow at this link: CLICK HERE FOR REAL ESTATE AGENT REVIEWS.