Will 64 Percent Of You Make This Home Seller Mistake?
Posted by Joe Manausa on Thursday, June 20, 2013 at 11:23 AM
By Joe Manausa / June 20, 2013
Comment
Sixty-four percent of all home sellers hire the first agent they talk to, making it the greatest home seller mistake of them all.
But the 36% who are wise enough to interview more than one real estate agent all make the second-worst home seller mistake.
So if you are thinking about selling a home, or if you failed once already and are ready to interview agents for the job of selling your home, why not skip the mistakes altogether and do it right.
The 2nd Worst Home Seller Mistake
Most people do not consider what it really takes to get a home sold for top dollar, so they typically just hire the first agent with whom they speak (mistake #1). But 36% are smart enough to interview multiple agents, but they fail to take the right steps to properly evaluate the agents they interview.
The second worst home seller mistake is conducting interviews in the home that is being sold.
At first blush, you might be thinking ... so what?
But the house is the product, and you are not trying to decide which product to sell.
You are trying to decide which company has the ability to best market your home for top dollar.
An agent might come to your home and "sell you" with great charisma and personality, but is that individual real estate agent's personality the basis of a properly constructed real estate internet marketing campaign that will drive thousands of people to see your home?
When you interview agents inside your home, the only thing that separates one agent from another is personality and the quality of their presentation (not their ability to sell your home at its highest value).
How To Avoid The Home Seller Mistake Path
So the key to selling your home WHEN you want to, at the HIGHEST PRICE that you can get, is to ensure that you choose the proper real estate agents to interview.
And then conduct those interviews at the real estate office of each agent, so that they can introduce you to the people that will be working to market your home.
The kind of targeted exposure that is needed to get top dollar when selling a home can not be done by an individual. In fact, most real estate agents are not trained in digital marketing and thus might try to sell you on old fashioned techniques that no longer work consistently today.
It's no wonder most home sellers have to renew their listing agreement or find a new real estate agent after the first one fails to sell the home.
Regardless of your location, if you would like advice on completely avoiding the home seller mistake path, just drop me a note and let me know how I can help.

Think all REALTORS are alike?
Read what people are saying about working with Joe Manausa Real Estate! You can see thousands of real customer reviews reported on Google, Facebook and Zillow at this link: CLICK HERE FOR REAL ESTATE AGENT REVIEWS.
Your Local Expert In Tallahassee
Do you have further questions on the Tallahassee real estate market? If so, you can leave a comment below, give us a call at (850) 366-8917, or drop us a note and we'll give you the local information needed to ensure a successful, smooth transaction.
As a local born and raised in Tallahassee with a focus on customer service, I promise you'll find great success when working with Joe Manausa Real Estate, just as have our past customers. You can read thousands of their reviews reported on Google, Facebook and Zillow right here: Real Estate Agent Reviews Tallahassee.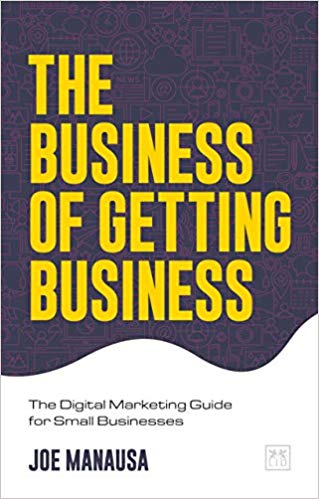 Have you heard about my new book "The Business of Getting Business?" It's a comprehensive guide for small businesses to help them make the move to digital. For those of us who want to survive and thrive in a world where large corporations are taking over, it is a must-read. It's also the perfect guide for how to sell a home in the digital age. You can find it on Amazon (UK) for immediate delivery, or you can go to Amazon (US) to reserve a copy at a pre-US published rate.
Related Links