Just Click The Button To Get Your Home's Value
Posted by Joe Manausa on Friday, September 12, 2014 at 8:15 AM
By Joe Manausa / September 12, 2014
Comment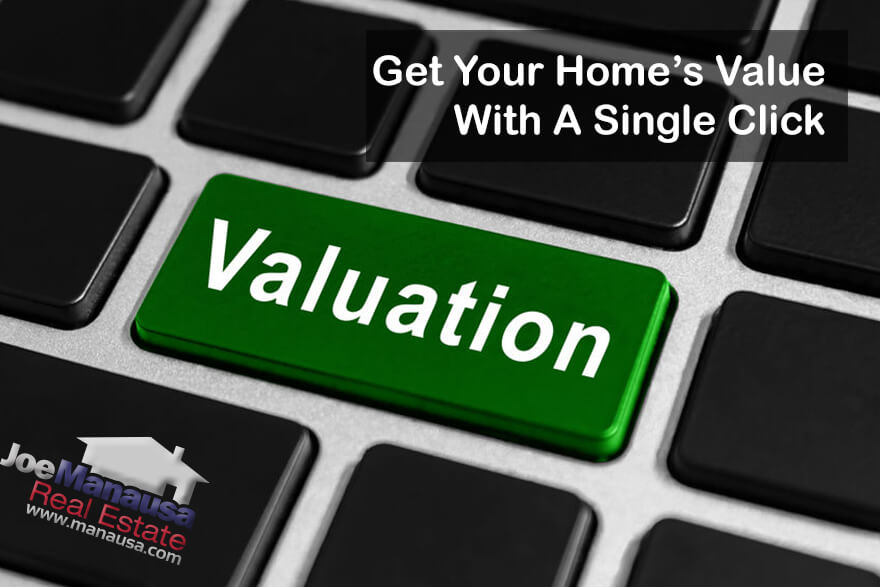 You want to know how much your home is worth and you want to simply click a button to get the information.
No salesperson, no laundry list of things about your house to submit, you simply want to know what it is worth. Right?
After all, the automobile industry has these tools. Put in the year, make and model of your car, and a valuation tool gives you a range of values based upon condition.
So how do you go about getting a no-hassle valuation of your Tallahassee home?
A Very Popular Request
The most-often requested feature for the Tallahassee Real Estate Website over the past five years has been a property valuation tool.
People who read our real estate blog and subscribe to the Tallahassee Real Estate Newsletter know that we have a keen grasp of what is happening in the Tallahassee real estate market, so they know that our valuations are accurate.
In fact, we tested a tool several years ago and received complaints because it had one major flaw ....
Accurate Home Valuations
The difference between our property valuation tool and the "instant gratification" tools is that ours required us to see the home. People didn't want the hassle of showing us their home, they just wanted to know what it was worth.
Since I can't have you fill in the make, model, year, and condition of your home (homes are unique, remember?), the only way I know how to accurately estimate a property's value is to do an onsite assessment and then reinforce it with our proprietary database of home sales and current listings on the market.
If you want a ballpark value, you can use the Zillow Zestimate Tool. It does only some of the computer work that we do, so it's results are often well off the mark. Of course, you can get the same ballpark valuation by looking at homes for sale in your neighborhood (and remember that these are the people TRYING to sell).
Completely automated property appraisal tools simply do not have the data or the ability to contrast the specific condition or additional features of a home. Here's something to consider on this point ...
Say you did a Zillow Zestimate of your house today, then completely renovated your home. You went "all in" and really transformed your house into a highly desirable modern home by:
You put on a new roof
updated the electrical
replaced the furnace with a new energy-efficient one
added a swimming pool in the backyard
gutted and modernized the kitchen and the master suite
repaved the driveway
If you then did a new Zillow Zestimate, the value of your home would only have changed based upon the home sales that occurred near you during the renovations. This means online property valuations have no ability to understand what you have done with your home, good or bad. They just lump them all together as one condition. You just can't think that buyers will do that, right?
So the feedback that we have received is that accuracy does matter for people contemplating a move in the next year or two.
Because of this, we have launched a new home valuation tool, and yes, it requires a quick visit to see the inside and outside of your home. This is a "no strings attached" visit, and all we want to do is see the home. You won't get a "pitch" and you won't be badgered to list your home with us.
All you have to do is put your address in the form located above on the right, and we will contact you to schedule the visit.
Please Do Us A Small Favor
We work very hard to produce daily content for our long-time readers and first-time visitors. We provide this information for free, hoping to earn your respect and trust and the right to one-day help you when selling or buying a home. Can we get your help spreading the word about our blog?
If you like the content, would you please like it or share it using the Facebook button at the beginning of the post? This simple action will be greatly appreciated! THANK YOU!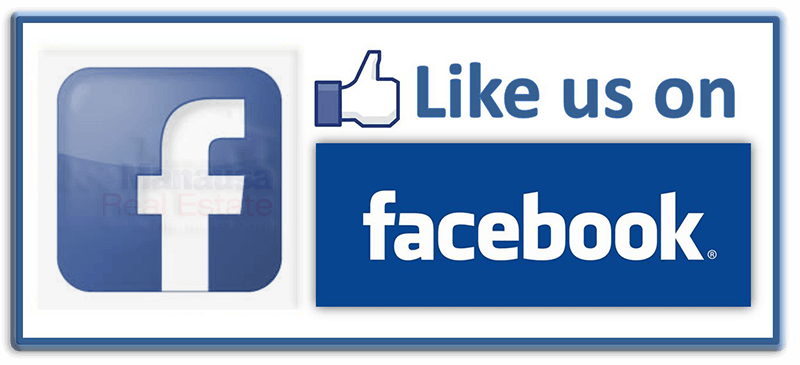 Also like us on Facebook at https://www.facebook.com/joemanausarealestate/
Why We Offer A FREE Home Valuation
Businesses are in business to make money, right? We need to charge fees to pay our employees so that they can support themselves and their families. Just like you, I'm always skeptical of a free offering, so let me explain why we are willing to provide you this very valuable service with no strings attached.
It is our belief that many of you who are curious today about your home's value will be deciding to move within the next year. We also believe that many of you already plan to work with another real estate office, and that is fine.
But we also know that our quality of work cannot be duplicated in Tallahassee, and some of you who take us up on our free property valuation will give us a chance to earn your business ... WHEN THE TIME IS RIGHT.
So if you are not planning on moving any time soon, we will still provide this service. We hope to impress you with what we do and how we respond, and maybe we'll earn the right to interview for the job of selling your home when YOU want to move.
So why not give it a try? Just put in your property address, and we will be in touch.
Your Local Expert In Tallahassee
When moving to, in, or from Tallahassee, you will fare better if you work with a local expert. We are here to help. If you have further questions on the Tallahassee real estate market, you can leave a comment below, give us a call at (850) 366-8917, or drop us a note and we'll give you the local information needed to ensure a successful, smooth transaction.
As a local born and raised in Tallahassee with a focus on customer service, I promise you'll find great success when working with Joe Manausa Real Estate, just as have our past customers. You can read thousands of their reviews reported on Google, Facebook and Zillow right here: Real Estate Agent Reviews Tallahassee.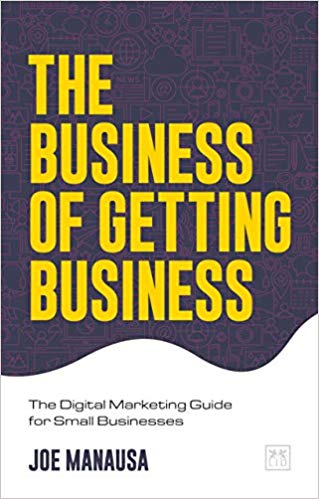 Have you heard about my new book "The Business of Getting Business?" It's a comprehensive guide for small businesses to help them make the move to digital. For those of us who want to survive and thrive in a world where large corporations are taking over, it is a must-read. It's also the perfect guide for how to sell a home in the digital age. You can go to Amazon (a trusted digital retailer) to get a copy delivered directly to your home.

Think all REALTORS are alike?
Read what people are saying about working with Joe Manausa Real Estate! You can see thousands of real customer reviews reported on Google, Facebook and Zillow at this link: CLICK HERE FOR REAL ESTATE AGENT REVIEWS.