How To Prepare For Simultaneous Closings In Real Estate
Posted by Joe Manausa on Monday, February 1, 2016 at 5:24 AM
By Joe Manausa / February 1, 2016
Comment
If you are buying a home and selling a home at the same time, then your ultimate objective is likely to have a simultaneous closing which allows for you to avoid the dreaded double move.
Simultaneous closings require thorough planning and a bit of luck, but the benefits you gain include more money in your pocket and far less work.
Without the ability to close on one home and immediately buy the next, your move will include a temporary stop. At a minimum, this means you will have the following considerations that would not be found had you performed a simultaneous closing:
A Place To Stay - First and foremost, where will you stay when you no longer own the home that you sold but do not yet own the home that you are going to buy? Unless the owner of the home that you are buying will allow for a lease-purchase (occupancy prior to owning), then you will need anything from a hotel room to an extended stay or even a short term rental.
A Place For Your "Stuff" - While you are working on your place to stay, you'll also need a place for your possessions to stay. It's not likely that you'll move all of your possessions into your temporary housing, right?
A Move Out Date - If you do a simultaneous closing, you'll have to move out just once. But as soon as you require temporary housing in between, you'll end up having to coordinate move-out dates from each property.
A Move-In Date - The same is true for move-in dates. This double-the-work is the top reason you should attempt a simultaneous closing when selling your home and then buying another.

Think all REALTORS are alike?
Read what people are saying about working with Joe Manausa Real Estate! You can see thousands of real customer reviews reported on Google, Facebook and Zillow at this link: CLICK HERE FOR REAL ESTATE AGENT REVIEWS.
Coordinate Simultaneous Closings In Real Estate
For most people in multiple home transactions, simultaneous closings are going to simplify the process of selling and buying a home. So here are a few key tips to optimize the chances of being able to close both your sale and your purchase at the same time.
Hire The Right Real Estate Company

- If you want to increase your odds of being able to do a simultaneous closing by 1000%, then make sure you choose the right real estate company. The planning and coordination between your listing agent and your buyer's agent are critical steps. Most people do not choose their company nor their agents wisely, don't let this be your mistake!

Meet With Critical Team Members

- After meeting with both the listing agent and the buyer's agent, you will also want to meet with a mortgage lender if you plan on utilizing a loan in your home purchase. Take the time to get fully qualified for your home loan before looking at homes so that you'll be a strong negotiator and be able to close on a tight schedule if the sale of your home requires it.

Do Preliminary Work Immediately

- Ask your listing agent to recommend a home inspector for you to use. Buyers will inspect the home and look for reasons to terminate the sale, so inspecting and repairing any key issues with your home will reduce the chance of a buyer walking away from a contract during the due-diligence period. Buyers changing their minds are the number one reason why simultaneous closings are so difficult, so inspecting and repairing your home ahead of time reduces this greatly.

Understand The Market For Both Homes

- It is likely that if you are in a seller's market selling, then you are in a seller's market buying. The same is true in a buyer's market. But if you are buying homes significantly different in price, then you might be buying and selling in opposite markets. For example, somebody selling a home in Tallahassee worth $200,000 and buying a home worth $500,000 is in a great position. As a seller, they are in a seller's market and as a buyer, they are in a buyer's market. The key is to know if it is important to sell your existing home before contracting to buy the next one. Supply and demand, coupled with the right real estate company, will help you answer these questions.

Write Strong Contracts

- As stated before, the top reason simultaneous closings are hard to achieve is due to the fact that buyers change their minds. Do not contract with people in a wishy-washy manner. Give them a fair time to evaluate your home, but limit the reasons for them to terminate. Require strong deposits and leave the terms "as is," and you will have a better chance of achieving simultaneous closings. Work with your lender to be able to write your purchase agreement with few contingencies so that you can negotiate a strong price. You might need to make your contract contingent upon the successful closing of your own home sale, but realize this makes your offer weaker than one without the contingency. Avoid as many contingencies as you can.
Just remember, getting prepared ahead of time and hiring the right professional help is always the best answer when selling a home, buying a home, and when trying to pull off a simultaneous closing.
Your Local Expert In Tallahassee
Do you have further questions about selling a home and buying a home at the same time? If so, you can leave a comment below, give us a call at (850) 366-8917, or drop us a note and we'll give you the information needed to ensure successful, smooth transactions.
As a local born and raised in Tallahassee with a focus on customer service, I promise you'll find great success when working with Joe Manausa Real Estate, just as have our past customers. You can read thousands of their reviews reported on Google, Facebook and Zillow right here: Real Estate Agent Reviews Tallahassee.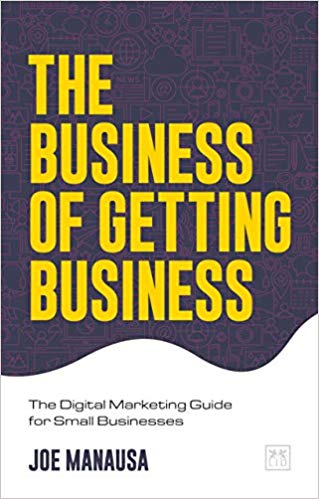 Have you heard about my new book "The Business of Getting Business?" It's a comprehensive guide for small businesses to help them make the move to digital. For those of us who want to survive and thrive in a world where large corporations are taking over, it is a must-read. It's also the perfect guide for how to sell a home in the digital age. You can find it on Amazon (UK) for immediate delivery, or you can go to Amazon (US) to reserve a copy at a pre-US published rate.
Please Do Us A Small Favor
We work very hard to produce daily content for our long-time readers and first-time visitors. We provide this information for free, hoping to earn your respect and trust and the right to one-day help you when selling or buying a home. Can we get your help spreading the word about our blog?
If you like the content, would you please like it or share it using the Facebook button at the beginning of the post? This simple action will be greatly appreciated! THANK YOU!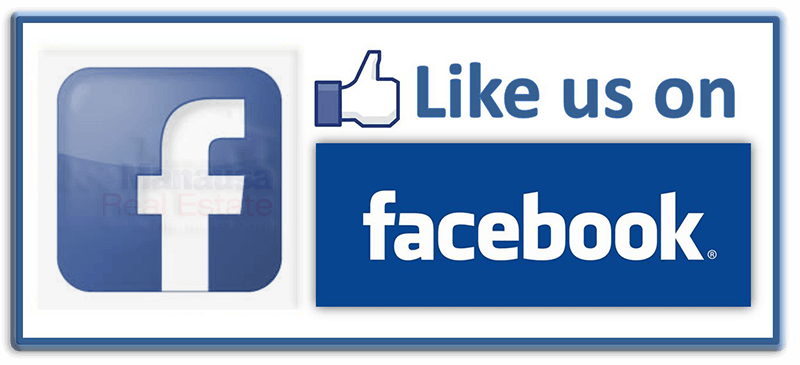 Also like us on Facebook at https://www.facebook.com/joemanausarealestate/