Frustration For Those Trying To Buy A Short Sale
Posted by Joe Manausa on Thursday, June 25, 2009 at 11:20 AM
By Joe Manausa / June 25, 2009
7 Comments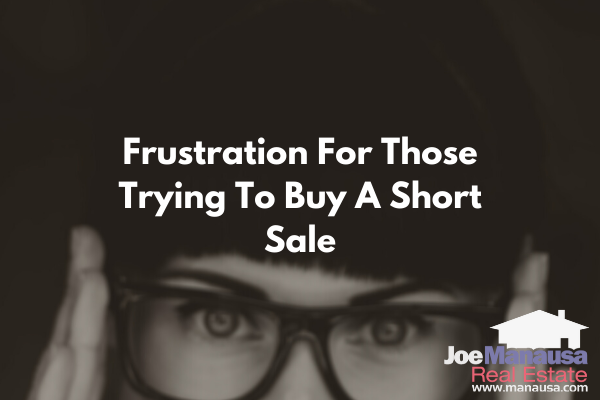 All too often, we see homebuyers who are "looking for the deal" get involved trying to buy a short sale in Tallahassee. A short sale is when the home owner and the lender(s) for the home owner agree to sell the home for less than what is owed on the home. But as this reader found out, it's not as easy as just making an offer and proceeding to closing.
This frustrated short sale buyer writes:
My wife and I are trying to buy a short sale. We made the highest offer (full price), we were the 1st offer in and have an escalation addendum to bring it up another 12k. The realtor convinced the selling family to choose another offer, for a lesser amount! We are going fha and they are conventional so they went with them (I bet it is a friend to friend deal). I NEED HELP...Does anybody have a number to the loss mitigation department at AMERICAN HOME MORTGAGE SERVICING INC? I can't get through to them to tell them I will pay more than the pending offer because the realtor won't give me any info.

If you have a mortgage with them or deal with them please get me a phone number, email, or fax. Please thank you
This homebuyer's "call for help" contains so many learning points, I figured it would make great fodder for today's Tallahassee Real Estate Blog.
You Need Great Help To Buy A Tallahassee Short Sale
This home buyer should have hired a great REALTOR to assist in preparing the offer. They came in too low and lost the house. This is perhaps the most common mistake of an amateur buyer. Thinking they can "come in low" and they come up. That's all fine and good in a buyer's market .... which most of Tallahassee is competing in.
But not short sales. Short sales are instantly a seller's market because they are going to attract people who think they are automatically a "great deal" because somebody else is getting hurt. Sadly, the scenario raised by this reader is all too common. Several people bidding on a house (even though there are thousands on the market). It's like a feeding frenzy.
Maybe it's human nature, but it seems some people are just drawn to make offers to buy a short sale. The key to winning the day is understanding what the seller and the seller's bank want. Apparently, this short sale buyer did not have the correct REALTOR guiding him to get the house.
Home Owners Often Don't Care In A Short Sale
This buyer doesn't understand why everybody is non-responsive in this. He's willing to pay more! He put an "escalation clause" in his contract!
Who cares? First of all, what the heck is an escalation clause? Is that where you offer low, but tell the seller you're willing to pay more if he really wants more? Come on, you have got to quit buying the 2:00 a.m. infomercials. Make an informed offer if you really want to buy a short sale in Tallahassee.
Secondly, the Seller does not get any money at closing on a short sale, so often times the seller isn't too concerned about what contract makes it to the lender. The lender (or servicing company) is way too busy to negotiate on the hundreds of thousands of deals on their desk. Often times, they will take a few months to get around to an offer, only to counter the offer at a price that is above market.
Loss Mitigation Departments Are Overwhelmed With Short Sales
The numbers are staggering. Even if loss mitigation departments grew their staff by 500%, they would be less equipped to deal with all of the short sales (and short sale offers) that they are receiving than they were just three years ago. The number of short sales have grown beyond the capability of the lenders to handle them. Think about it, these banks are losing money and trying to up-staff???
Short Sale buyers asking for the phone number of the loss mitigation department is silly. They will not take your call (not to mention, just go online and get the number yourself!). They are overwhelmed.
We deal with loss mitigators on a daily basis, and the one thing all of them have in common is that they really have no clue what is going on. You talk to Person A on Tuesday and they approve your deal, then you talk to Person B on Thursday and they tell you no deal has been approved. It takes more than a single REALTOR to work short sales, and nothing is stronger than experience.
FHA Buyers Not Favored By Short Sale Banks
It has been our experience that when a lender is involved in a Tallahassee short sale, the lender wants things as simple as possible. Unfortunately, the FHA loan requires documents and inspections that conventional loans do not, so a lender will often seek non-FHA touting short sale buyers in a transaction.
Remember, these banks are not really equipped to handle all of the distressed properties that they now have in their portfolios, so simplicity often trumps all else.
How To Buy A Tallahassee Short Sale
Buying a short sale is not for everybody. You have to have plenty of time and care a lot less about what house you get than the "deal" that you get. You will be told one thing just before another happens. And you will wait. And you will not know what is happening. And did I mention that you will wait?
So, if you are determined to buy a short sale, here is my recommended process for doing so:
Hire a real estate company with vast experience with short sales
Follow the guidance of the short sale expert
Make a compelling offer, you will have competition
Make sure your financing and terms are favorable to the specific lender (read follow the guidance of the short sale expert...)
Don't be surprised when your offer is accepted immediately by the seller (he doesn't really care)
Prepare to wait
Don't hate your REALTOR because they can't get an immediate answer from the lender
If you follow these steps, you will eventually find success in buying a short sale in Tallahassee. Good luck and be patient!
Please click here to tweet this to your friends!
As a reminder for those who subscribe to the Tallahassee Real Estate Blog by email, some embedded pictures and videos might not be appearing in your email and you might need to click the title header to go to your browser where all will be visible. Additionally, if you would like to respond (leave a comment) to this article, you will need to "click through" to the blog site to post your feedback.
Keep checking out the Tallahassee Real Estate Blog every day for updates on real estate in Tallahassee Florida.
Subscribe in a reader Subscribe by email
Joe Manausa is a real estate blogger, a real estate investor and the Broker and Co-Owner of Joe Manausa Real Estate. He can be reached via e-mail through the Tallahassee Real Estate Website or catch his latest writings on the Tallahassee Florida Real Estate Blog , or by calling (850) 386-2001.
Please Do Us A Small Favor
We work very hard to produce daily content for our long-time readers and first-time visitors. We provide this information for free, hoping to earn your respect and trust and the right to one-day help you when selling or buying a home. Can we get your help spreading the word about our blog?
If you like the content, would you please like it or share it using the Facebook button at the beginning of the post? This simple action will be greatly appreciated! THANK YOU!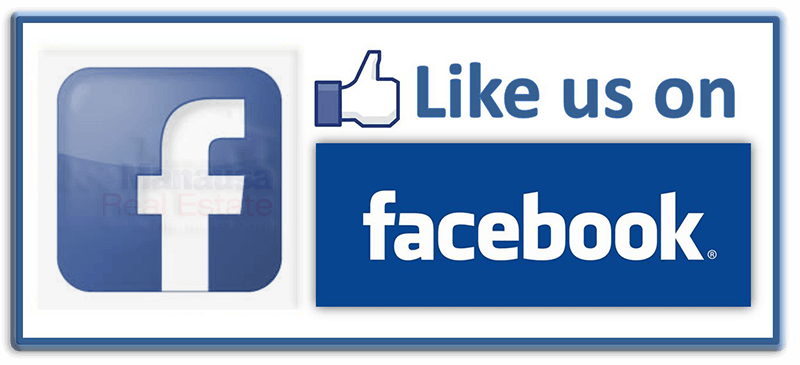 Also like us on Facebook at https://www.facebook.com/joemanausarealestate/
Your Local Expert In Tallahassee
When moving to, in, or from Tallahassee, you will fare better if you work with a local expert. We are here to help. If you have further questions on the Tallahassee real estate market, you can leave a comment below, give us a call at (850) 366-8917, or drop us a note and we'll give you the local information needed to ensure a successful, smooth transaction.
As a local born and raised in Tallahassee with a focus on customer service, I promise you'll find great success when working with Joe Manausa Real Estate, just as have our past customers. You can read thousands of their reviews reported on Google, Facebook and Zillow right here: Real Estate Agent Reviews Tallahassee.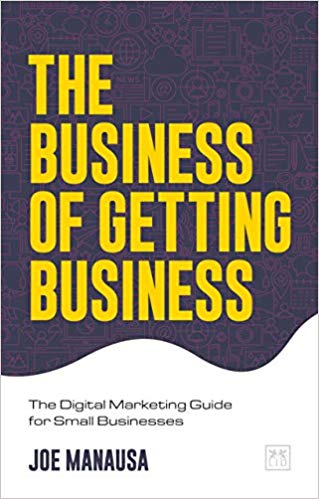 Have you heard about my new book "The Business of Getting Business?" It's a comprehensive guide for small businesses to help them make the move to digital. For those of us who want to survive and thrive in a world where large corporations are taking over, it is a must-read. It's also the perfect guide for how to sell a home in the digital age. You can find The Business Of Getting Business from each of the trusted retailers below.

Think all REALTORS are alike?
Read what people are saying about working with Joe Manausa Real Estate! You can see thousands of real customer reviews reported on Google, Facebook and Zillow at this link: CLICK HERE FOR REAL ESTATE AGENT REVIEWS.