Successful Foreclosure Hunting
Posted by Joe Manausa on Thursday, May 8, 2008 at 8:36 AM
By Joe Manausa / May 8, 2008
2 Comments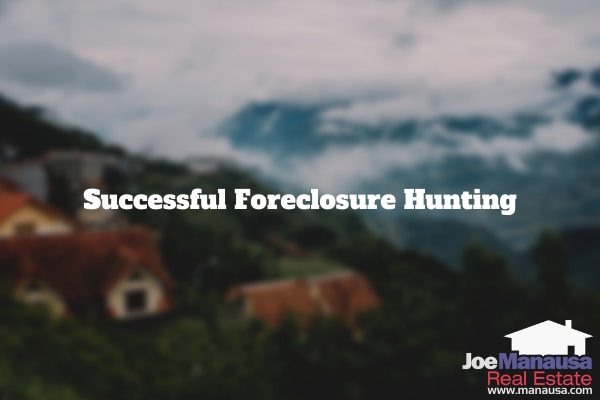 It doesn't seem long ago that finding a foreclosure in Tallahassee was a rare occurrence. Nowadays, however, foreclosures are everywhere and foreclosures are the talk of the media. As with all "great deals" we must continually warn "Buyer Beware." Some people think that the only way to get a great deal in buying real estate is for the owner to be in trouble or that the owner be getting a bad deal. This zero-sum mindset is a shame and is rarely the case. I mention this purely as the last "disclaimer" before entering the meat of this discussion, but I urge the reader to understand that there are plenty of great real estate buys in Tallahassee that are not foreclosures! So you're hell-bent on buying a foreclosure! If so, this real estate blog submission is the perfect "to do" list for you to use as guidance as you enter a market full of opportunity, surprises, pitfalls and rewards.
Hire a real estate company that uses a Buyer's Brokerage Agreement
The last thing you want to do is to go shopping for "a deal" and not be able to trust somebody for expert, correct advice. Hire a real estate company that is willing to put its buyer-services in writing and settle compensation issues up front. When your real estate company knows that it is getting paid, it will show you everything available (and many things not available). This is a huge point and it is why I've listed it in the first position. Most real estate agents and companies will work with you without such an agreement. I believe it creates a conflict of interest. If they know Property A will pay them 4%, and Property B will pay them 2.5%, and Property C will pay them 3%, do you really think that they will not be tempted to push the benefits of property A? It is not a factor if they get paid the same, regardless of what property is purchased!
Make A Compelling Offer
In a foreclosure situation, you are not dealing with a wife and husband who are going to make an emotional decision. For a bank or financial institution, the bottom line is everything. Don't be tempted to "low ball" and then let them use your offer to shop for others. This happens all the time. Low-ballers rarely get the buy, and when they do, they are always concerned that they over-payed. Make the real estate company do the homework. Determine what the property is worth and then make an offer that you are willing to stick with. Be willing to buy the house or walk-away from it, don't become a victim of emotion yourself.
Have A Quick Closing Period
Remember, the bottom line is the most important thing to the Bank. Since time is money, a quick-closing is far more desirable to the bank than a long, drawn-out transaction. Additionally, a short-closing minimizes the risk from the Bank's standpoint. If you fail to close, they would rather it happen sooner than later. They already have owned the property longer than they wanted!
Buy The Property "As-Is"
It never ceases to amaze me when buyer's offer to purchase a foreclosure, yet they ask the bank to warrant the condition. The bank is holding an asset that it has no opinion regarding condition, so it certainly will not warrant something that it is clueless about. By making the offer "as is," you are making it easier for the bank to accept. Just make sure that you have properly inspected the property and you are comfortable with its shortcomings.
Have A Bag Of Cash
While it is realistic that you will borrow money to purchase the home, there is no reason that you cannot have this secured ahead of time. Considering that the best buying opportunities in the market will have multiple offers, an offer that is not contingent upon financing will be viewed as stronger than those requiring the buyer to get financed. From the Bank's standpoint, you should appear as if you are making your offer with a bag of cash in your hands.
Limit Contingencies
Placing contingencies on an offer to purchase a foreclosure is like telling the Bank (the seller) that you are not really serious. The bank then can use your offer to make the other buyers feel like they need to increase their bids. Why would a bank or financial company consider accepting an offer if it knows that you can back out of the deal? [The answer is they will only do it if you are the only buyer.... read that to mean that you are paying top dollar!!] The only contingencies that I would recommend would be for an acceptable appraisal, an acceptable site survey, title work, and a short 7-day or less inspection period.
Be Prepared And Look Strong
The moral of the story is make it easy for the Bank or financial company to accept your offer. If you look strong and you look prepared to close, your offer will shine above others (even a few that might be higher priced offers).
---
*Joe Manausa Real Estate is a brokerage company headquartered in Tallahassee, Florida. Its unique business model provides specialists to both home sellers and home buyers, and the results speak for themselves. JMRE has significantly more 5-star reviews on google than any other local competitor. Joe Manausa Real Estate is a leader in internet marketing and utilizes search engine optimization, email marketing, social media and data analytics to get their clients' home sold faster and for more money than any other Tallahassee brokerage firm. For more information, visit www.manausa.com or call us at (850) 366-8917.

Please Do Us A Small Favor
We work very hard to produce daily content for our long-time readers and first-time visitors. We provide this information for free, hoping to earn your respect and trust and the right to one-day help you when selling or buying a home. Can we get your help spreading the word about our blog?
If you like the content, would you please like it or share it using the Facebook button at the beginning of the post? This simple action will be greatly appreciated! THANK YOU!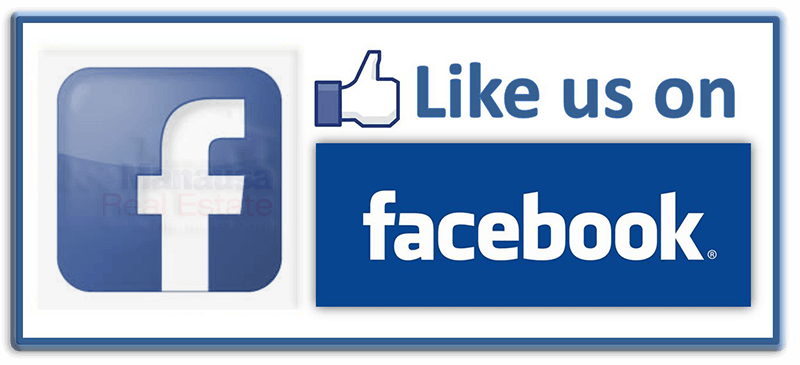 Also like us on Facebook at https://www.facebook.com/joemanausarealestate/
Joe Wrote The Book On How To Sell A Home Today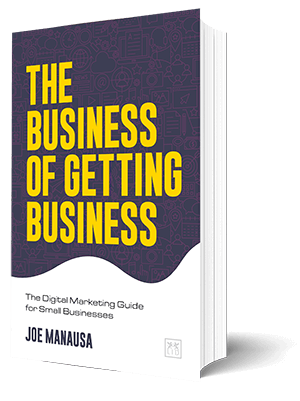 "Location, location, location' is no longer a competitive advantage. Digital marketing and going direct to consumer have made all geographical boundaries obsolete. The Business of Getting Business is a must-read modern-day survival guide for any local business to get to the next decade. Local businesses are on death ground.
They can either take a stand and re-invent themselves by embracing the digital frontier and have a chance to survive the overwhelming odds of digital direct-to-consumer capabilities that have erased all local and national business distinctions, or they can choose business as usual and accept certain death.
The Business of Getting Business is the critical survival guide for those that choose to dig in and fight."
– Anthony Noto, CEO, SoFi and former COO, Twitter
Get the book that explains it all, in a manner that is understanding to all, even technology neophytes. It's available on Amazon, a trusted source for consumers.

Think all REALTORS are alike?
Read what people are saying about working with Joe Manausa Real Estate! You can see thousands of real customer reviews reported on Google, Facebook and Zillow at this link: CLICK HERE FOR REAL ESTATE AGENT REVIEWS.