Hey Joe, What Is My Home Worth Now?
Posted by Joe Manausa on Tuesday, May 14, 2013 at 11:27 AM
By Joe Manausa / May 14, 2013
Comment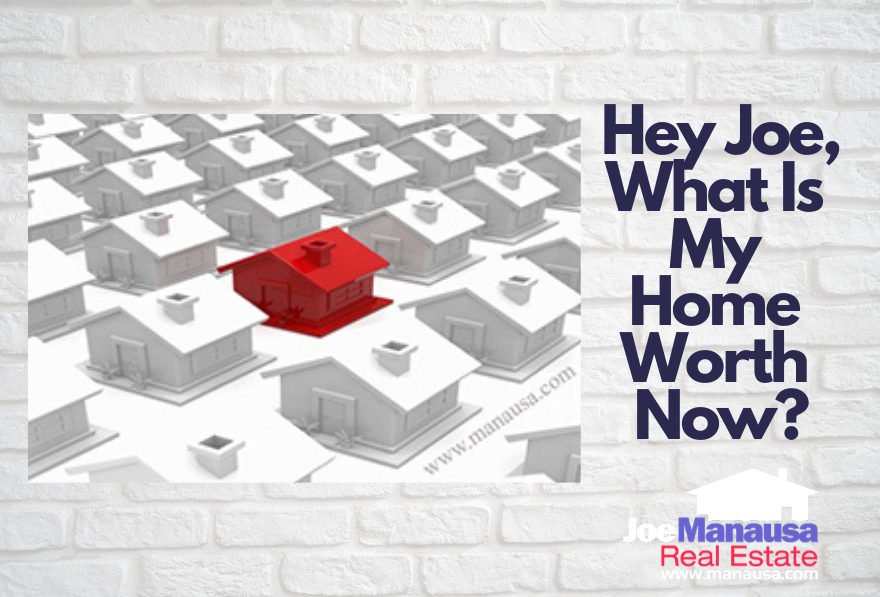 We get a lot of reader questions each week after we publish the Tallahassee Real Estate Newsletter, but the question we see most frequently is "What is my home worth?"
I suspect that as the real estate market starts to move in an upwards direction, we will start to see some trapped homeowners anxious to enter the market.
They have been trapped with mortgages that outweigh the encumbered homes, so it's only natural that they start asking "what is my home worth" as news of improvement is reported.
Joe will sell your house in 4 to 14 days!
Ask him to show you how!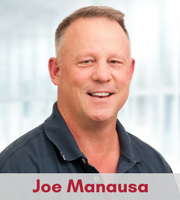 The National Association of REALTORS conducted a survey and found that 72% of home sellers hired the first agent they interviewed.
Maybe that is why so many sellers fail to sell on their first attempt, or even worse, sell their home for less than they would get had they used a strong, digital home selling plan. It doesn't have to be that hard, and you don't have to give your home away either! Let Joe help.
Tell Joe who you are, he'll reach out to you to set up a time to simply talk about the sale of your home. No strings attached, use Joe Manausa Real Estate to start your home selling preparation, you'll be glad you did!
What Is My Home Worth? - How We Find Out
Before we get into the gyrations of appraising a home for its market value, I urge you to consider that it is what it is.
That's right. A professional real estate agent will look at what has sold, what has failed to sell, and most importantly, what is available on the market that will compete with your home for a buyer.
In Tallahassee, sellers still outnumber buyers, so properly assessing the competition is often worth tens of thousands of dollars to the home seller. In the past, we have discussed the critical importance of choosing the best initial asking price for your home, so make sure you understand the strength and depth of your competition.
Choosing homes from the aforementioned categories that are most similar to yours is the key to forecasting its value when you list your home for sale. For homes with values near the median, there is ample liquidity in the market and you will know the answer to "what is my home worth" to a very tight margin of error (like 1 or 2 %).
Online Tools Help Answer - 'What Is My Home Worth?'
There are numerous online valuation estimates, and I think the are a great place to start.
Unfortunately, they are mostly accurate for homes in large neighborhoods where most the properties are highly similar.
As soon as you throw variables at them (lakefront homes for sale versus ones on the other side of the street, homes with swimming pools versus not, etc.), the tools have a tendency to miss out on the features that add value. Thus, for homes in smaller neighborhoods or ones where the amenities differ greatly from one property to another, these online tools have a tendency to over-value the low end homes and under-value the higher end homes.
Nevertheless, many real estate agents will tell you they don't mind jumping to one of these tools to get a general feel for value when they first begin to determine the often asked client question ... "what is my home worth?"
Please Do Us A Small Favor
We work very hard to produce daily content for our long-time readers and first-time visitors. We provide this information for free, hoping to earn your respect and trust and the right to one-day help you when selling or buying a home. Can we get your help spreading the word about our blog?
If you like the content, would you please like it or share it using the Facebook button at the beginning of the post? This simple action will be greatly appreciated! THANK YOU!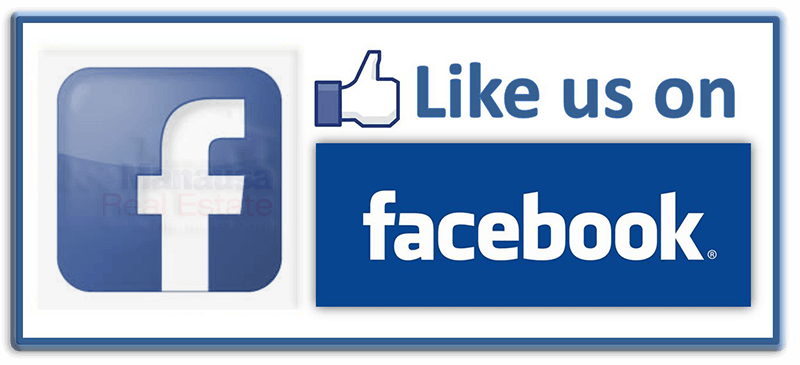 Also like us on Facebook at https://www.facebook.com/joemanausarealestate/
So if you are itching to move, and you are thinking "what is my home worth," the simplest way to find out is to just drop me a note and let me know where the property is located.
---
Your Local Expert In Tallahassee
Are you ready to go see a home in this oft-overlooked, amazing neighborhood? Do you have further questions on the Tallahassee real estate market? If so, you can leave a comment below, give us a call at (850) 366-8917, or drop us a note and we'll give you the local information needed to ensure a successful, smooth transaction.
As a local born and raised in Tallahassee with a focus on customer service, I promise you'll find great success when working with Joe Manausa Real Estate, just as have our past customers. You can read thousands of their reviews reported on Google, Facebook and Zillow right here: Real Estate Agent Reviews Tallahassee.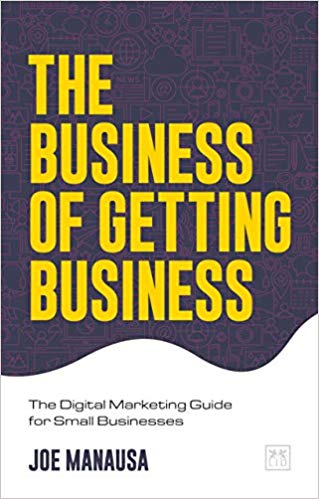 Have you heard about my new book "The Business of Getting Business?" It's a comprehensive guide for small businesses to help them make the move to digital. For those of us who want to survive and thrive in a world where large corporations are taking over, it is a must-read. It's also the perfect guide for how to sell a home in the digital age. You can find it on Amazon (UK) for immediate delivery, or you can go to Amazon (US) to reserve a copy at a pre-US published rate.

Think all REALTORS are alike?
Read what people are saying about working with Joe Manausa Real Estate! You can see thousands of real customer reviews reported on Google, Facebook and Zillow at this link: CLICK HERE FOR REAL ESTATE AGENT REVIEWS.