Cautious Home Buyer Wants To Rent With An Option To Buy
Posted by Joe Manausa on Tuesday, September 29, 2009 at 10:49 AM
By Joe Manausa / September 29, 2009
4 Comments
One of the more popular blog posts that our readers have enjoyed is called "What Sellers Should Know About Lease Purchase Agreements" and it was posted back in March of 2009. The reason that I wrote the article about alternative home selling processes is that I suspected that market conditions and the glut of homes would require different solutions in the coming years. Those times are definitely upon us.
Another popular blog post titled "Creative Financing Offers Challenged Home Buyers Potential Solutions." was also posted around the same time as a way of explaining methodologies other than traditional bank borrowing to buy a home. It covered a few techniques that home buyers with credit challenges should consider when buying a home.
Today brings us a question from "Joyce" who has the start of a plan for moving to a new home in the Tallahassee real estate market. She wants to know if her "rent with an option to buy" plan has any merit.
Hi Joe,

My husband and I are thinking about renting with an option to buy in Tallahassee next year. We would give a non-refundable deposit of $10,000-$15,000 and rent at fair market value for a year or less. We're probably looking for a home in the $300,000-$375,000 range. Do you think we will have takers for this? We are probably going to look in the northeast area, though we don't know the area well.

Thanks. Joyce
First of all, thank you Joyce for a great question that should stimulate some discussion on the Tallahassee Real Estate Blog. I think the easiest way to answer your question is to break it down to "small bites" and go from there.
Rent With An Option To Buy A Home
When a home seller agrees to a contract with a buyer that allows the buyer to occupy the home prior to closing, it is called a lease-purchase agreement (and sometimes referred to as renting with an option to buy). This kind of agreement is often executed because a home buyer has another home to sell first or has another issue that does not allow for an immediate closing to occur.
While most home sellers would rather just sell the house and be done with it, this option at least gets the home under contract and gets somebody moving in. Additionally, the home owner will also get an income stream that might help offset much or all of the costs of owning the home.
Non-refundable deposits
Joyce mentioned that she is willing to make a fairly large, non-refundable deposit as part of her offer to a home seller. This is very wise on her part, and will make her offer much more tempting to home owners. Additionally, her offer might entice somebody who has not actually considered renting the home with the option to own.
But Joyce also needs to be very wary of where and how this money will be used. While her intent is to forfeit the money immediately as an incentive to get the home seller's attention, she also needs to make sure that the home owner is not in default on the current loan which would put Joyce at risk of losing the home. It is CRITICAL that the language of the non-refundable deposit cover this and other important risks for Joyce.
Fair Market Value Rent
Due to the price range that Joyce is seeking, fair market value rent is not easily defined. Homes in her price range are not regularly part of the rental supply of homes in Tallahassee, so Joyce needs to ensure that she is working with somebody who knows exactly how to structure the agreement. If she offers to high an amount for rent, she'll be giving money away. Too low, and she might get a homeowner who does not wish to do the transaction, thus forcing her to show her hand when re-offering to rent the home with an option to buy.
Best Price Range For Rent With An Option To Buy
Most of the transactions that I have seen over the past 19 years that were structured with a lease-purchase agreement (rent with option to buy) were for homes that were in the normal rental range (under $150,000). Because of the nature of current market conditions, we are seeing more and more people needing alternative solutions to buying and selling homes.
Do Home Sellers Want To Rent With An Option To Buy?
What this means is that there is no ideal price range for renting with an option to buy, every price range will work. All you have to do is to check the current Tallahassee Housing Supply Report to see that inventory levels at 14 months will motivate home owners to consider creative solutions to selling their Tallahassee homes.
Lease Purchase Opportunities In Northeast Tallahassee
Joyce is seeking a home to rent with an option to buy, priced between $300,000 and $375,000. As we can see from the graphic below, there is plenty of inventory of homes for sale in her price range and we should be able to create plenty of opportunities for her creative offer.
This shows that there are 18 months of supply of homes that Joyce can choose from, so a good real estate broker should be able to negotiate a transaction where she can rent with an option to buy. If you take nothing else away from reading this article, please know that difficult market cycles like the one that we are in provide the best climate for creative real estate transactions. Everybody in this market is forced to consider alternative methods for selling their homes, so if you are a buyer, don't hesitate to jump on the right opportunity.
Joe Wrote The Book On How To Sell A Home Today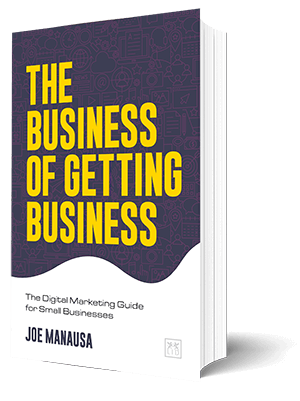 WARNING: The Internet & digital marketing systems have changed the way sellers need to market a home for sale. It's not about getting a home sold anymore, it's about getting a home sold and netting the most money from the sale.
To do this, a seller needs to hit the digital market hard in a coordinated effort that alerts ready-buyers (all at the same time) to ensure buyers understand they are competing for the right to buy the home.
While it only takes ONE buyer to sell a home, it takes MULTIPLE BUYERS for the seller to bid the property up to its highest value in today's market. You see our full explanation about how to sell a house here, or you can buy the book and really get into the nuts and bolts of selling a home in the digital age.
Get the book that explains it all, in a manner that is understanding to all, even technology neophytes. It's available on Amazon, a trusted source for consumers.