Home Sellers More Successful Than 6 Months Ago
Posted by Joe Manausa on Wednesday, September 30, 2009 at 9:34 AM
By Joe Manausa / September 30, 2009
Comment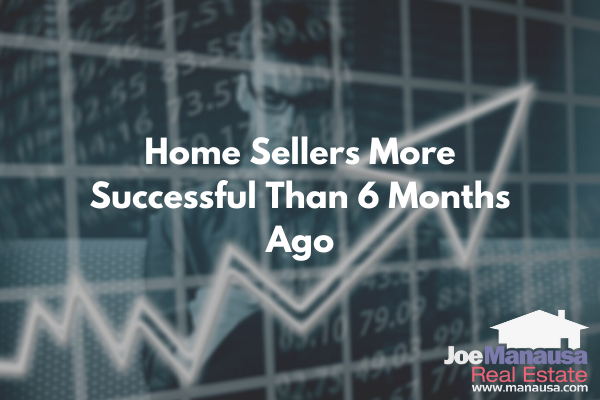 Home sellers in Tallahassee are finding it a little easier to sell a home in Tallahassee as home selling success rate trends are equal to the levels that we were experiencing back in early January of this year. It appears as if the trend is going to continue higher as well.
Sales Success Trend Improving
By tracking the one-year trend of home selling success rates, we can observe the overall ease (or difficulty) of getting a home sold in Tallahassee, without interference from the seasonal affects that are found in shorter trends. The following real estate graph shows the short term trend and long-term trend of home selling success rates in Tallahassee.
The home sales success trend is measured by dividing the total number of homes sold during a period of time into the total number of homes listed during that same period of time. The result is not the actual success rate of homes selling during that time, but the general movement of this trend gives potential home sellers in Tallahassee a feel for the change in ease or difficulty in getting a home sold.
In the graph above, the blue field is the non seasonal one-year trend of the home sales success rate in Tallahassee. This number has been rising since mid-April and now registers at 38% (meaning total sales ÷ total listings = 38% for the past 12 months). The shorter trends indicate that this number will continue to rise for the near future.
Home Sellers Helping Home Sales Success
You might wonder why this trend is improving, I certainly did. In Tallahassee, we are still seeing roughly 1 in every 3 homes listed actually get sold (meaning there is currently 1 buyer for every 3 homes for sale in Tallahassee). So why the steady increase in home sales success?
This graph shows us that fewer homes are coming onto the market now than were entering the market in the past. This means that we have a "shrinking denominator" when measuring home sales success rates, thus the rate will be rising. We need this trend to continue to reduce competition and help stabilize the Tallahassee housing market.
Home Buyers Helping Home Sales Success Rate
Home buyers are also helping improve this trend. From the real estate graph below, we can see that the daily home sales trend is on the rise for the first time in over three years!
If you have a sell a home in Tallahassee, know that you have plenty of competition. There are homes on the market, as well as homes lurking in the shadows that will continue to create pricing pressure on home values for the next few years.
My best recommendation is that if you do not absolutely have to sell, join the shadow inventory. If enough people do this, inventory levels will decrease and home values will be more stable than if all the homes enter the market. But if you absolutely have to sell, let me show you how to avoid the pitfalls that 2/3rds of the home sellers are finding in the Tallahassee housing market.
As a reminder for those who subscribe to the Tallahassee Real Estate Blog by email, some embedded pictures and videos might not be appearing in your email and you might need to click the title header to go to your browser where all will be visible. Additionally, if you would like to respond (leave a comment) to this article, you will need to "click through" to the blog site to post your feedback.
Keep checking out the Tallahassee Real Estate Blog every day for updates on real estate in Tallahassee Florida.
Please Do Us A Small Favor
We work very hard to produce daily content for our long-time readers and first-time visitors. We provide this information for free, hoping to earn your respect and trust and the right to one-day help you when selling or buying a home. Can we get your help spreading the word about our blog?
If you like the content, would you please like it or share it using the Facebook button at the beginning of the post? This simple action will be greatly appreciated! THANK YOU!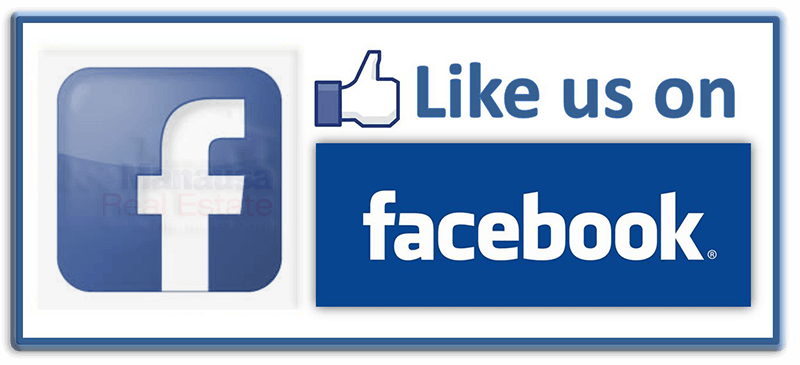 Also like us on Facebook at https://www.facebook.com/joemanausarealestate/
Your Local Expert In Tallahassee
When moving to, in, or from Tallahassee, you will fare better if you work with a local expert. We are here to help. If you have further questions on the Tallahassee real estate market, you can leave a comment below, give us a call at (850) 366-8917, or drop us a note and we'll give you the local information needed to ensure a successful, smooth transaction.
As a local born and raised in Tallahassee with a focus on customer service, I promise you'll find great success when working with Joe Manausa Real Estate, just as have our past customers. You can read thousands of their reviews reported on Google, Facebook and Zillow right here: Real Estate Agent Reviews Tallahassee.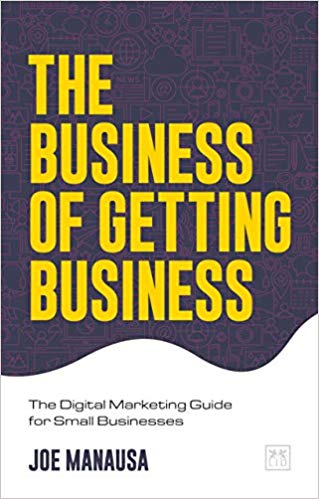 Have you heard about my new book "The Business of Getting Business?" It's a comprehensive guide for small businesses to help them make the move to digital. For those of us who want to survive and thrive in a world where large corporations are taking over, it is a must-read. It's also the perfect guide for how to sell a home in the digital age. You can find The Business Of Getting Business from each of the trusted retailers below.
Joe Wrote The Book On How To Sell A Home Today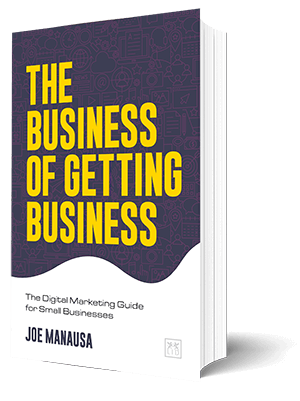 WARNING: The Internet & digital marketing systems have changed the way sellers need to market a home for sale. It's not about getting a home sold anymore, it's about getting a home sold and netting the most money from the sale.
To do this, a seller needs to hit the digital market hard in a coordinated effort that alerts ready-buyers (all at the same time) to ensure buyers understand they are competing for the right to buy the home.
While it only takes ONE buyer to sell a home, it takes MULTIPLE BUYERS for the seller to bid the property up to its highest value in today's market. You see our full explanation about how to sell a house here, or you can buy the book and really get into the nuts and bolts of selling a home in the digital age.
Get the book that explains it all, in a manner that is understanding to all, even technology neophytes. It's available on Amazon, a trusted source for consumers.