I Want A Listing Agent Who Believes In My Home
Posted by Joe Manausa on Friday, December 11, 2015 at 8:11 AM
By Joe Manausa / December 11, 2015
Comment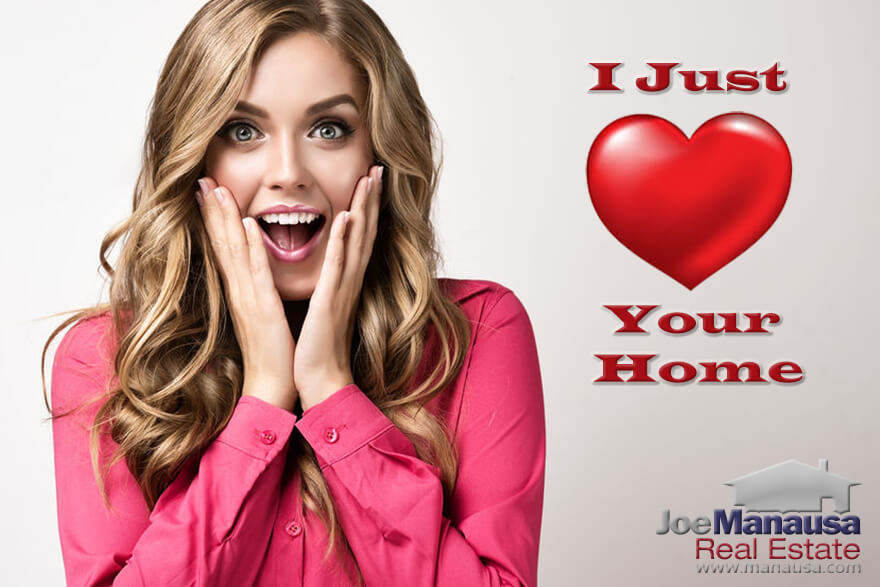 How do you know when you are about to hire the wrong real estate listing agent?
It's simple. Ask a question related to the agent's ability to sell your home for more than it's worth.
If the agent takes the bait, then he or she is the wrong agent to hire.
How To Choose The Best Listing Agent For You
What Listing Agents Say To Get You To Hire Them
Here's the sad thing about "how it works" when you interview real estate listing agents for the job of selling your home.
They are trapped between what you need to hear and what you want to hear.
Most home sellers love (or at least dearly like) their homes. They have lived an important segment of their life in the home, and they value the memories and events that transpired during their stay in the home.
They subconsciously cannot help but see hidden values in the home that unfortunately will not be seen by others. Memories of a lifetime do not transfer with the home, yet homeowners often mistakenly allow these to "add value" when they go to sell the home.
So a listing agent who gives an accurate valuation of a home is more likely than not, giving the home seller a lower value than the seller thinks the home is worth.
And the majority of homeowners hire the first agent that says "I can sell your home at YOUR price."
In other words, they hire the first agent that tells them what they want to hear. Is this really the best way to hire an agent?
What You Should Want To Hear From Your Listing Agent
Several years ago, I wrote an article called 3 Lies Most Used By Real Estate Listing Agents. You should review the article if you are getting ready to interview Realtors to be your listing agent.
Prior to the interview, make a list of what you are trying to discover in the interview. Here's an interesting question ... "Do you really care what the agent says your home is worth?"
Think about it. You are interviewing the agent to see if she or he is the person who has the best ability to sell your home and achieve your goals. Are you needing every penny? Do you need to move by a certain date? Are there terms you need that are not usual and customary?
Most importantly, is this the agent that spends the most money each month promoting homes for sale online and on social media (you know, where the buyers are ...). Does this agent have a list of thousands of buyers that can be alerted about your home?
You see, the ability of the real estate agent and the agent's company to achieve your goals should be the topic of conversation. Once you decide you have the right agent (I highly recommend you interview several agents for the job of selling your home), hire the agent without discussing your home's value. By doing it this way, you will know you have not pressured the agent to lie to you and then you can set the price on the home based upon his or her expert recommendations.
When you talk specific valuation with an agent prior to hiring, you are putting yourself in a position of liability. You cannot help but like the agents that "likes" your home the most (and saying they can sell it at a price higher than everybody else makes them very likable).
Joe Wrote The Book On How To Sell A Home Today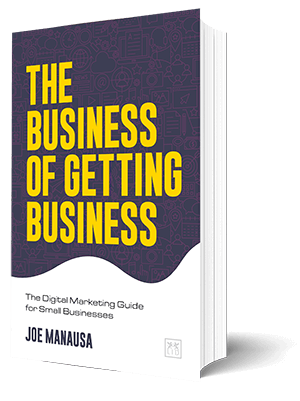 WARNING: The Internet & digital marketing systems have changed the way sellers need to market a home for sale. It's not about getting a home sold anymore, it's about getting a home sold and netting the most money from the sale.
To do this, a seller needs to hit the digital market hard in a coordinated effort that alerts ready-buyers (all at the same time) to ensure buyers understand they are competing for the right to buy the home.
While it only takes ONE buyer to sell a home, it takes MULTIPLE BUYERS for the seller to bid the property up to its highest value in today's market. You see our full explanation about how to sell a house here, or you can buy the book and really get into the nuts and bolts of selling a home in the digital age.
Get the book that explains it all, in a manner that is understanding to all, even technology neophytes. It's available on Amazon, a trusted source for consumers.
How To Hire The Best Real Estate Listing Agent
It might be nice to hear a real estate listing agent say he "believes in your home" or "thinks your home is special," but those words or phrases should serve as a warning that you are likely being "sold."
I have brokered tens of thousands of home sales, and I believe in homeowners, not their homes. A beautiful home with a disillusioned homeowner likely won't sell, but a tired home with an enlightened seller can be sold right away.
If a homeowner takes the time to understand how homes are sold today on the internet (94% of buyers are using the internet during the home-buying process), then they are likely going to use a home selling process designed to get them the most money for their home.
Pricing high and then lowering the price over and over again has proven to cost home sellers money. Yet this is the method that must be used when you hire somebody who says they can sell your home for more than it is worth.
Remember, do not talk specific value until after you have made the decision to hire the agent that can demonstrate dominance on the internet; somebody who can clearly show you the market liquidity for your home and how their home selling plan will get you top dollar for your home.
Once you have interviewed several agents, one will stand out as having the best process for bringing multiple buyers to your home. This is the one to hire, and it will be this one that you should listen to when it comes to selecting the initial asking price for your home.
Your Local Expert In Tallahassee
Do you have further questions on the Tallahassee real estate market? If so, you can leave a comment below, give us a call at (850) 366-8917, or drop us a note and we'll give you the local information needed to ensure a successful, smooth transaction.
As a local born and raised in Tallahassee with a focus on customer service, I promise you'll find great success when working with Joe Manausa Real Estate, just as have our past customers. You can read thousands of their reviews reported on Google, Facebook and Zillow right here: Real Estate Agent Reviews Tallahassee.

Think all REALTORS are alike?
Read what people are saying about working with Joe Manausa Real Estate! You can see thousands of real customer reviews reported on Google, Facebook and Zillow at this link: CLICK HERE FOR REAL ESTATE AGENT REVIEWS.