Why Real Estate Is Always A Sellers' Market
Posted by Joe Manausa on Thursday, April 29, 2010 at 11:32 AM
By Joe Manausa / April 29, 2010
10 Comments
It is always a sellers' market in real estate, and today's post and its video are going to prove it. This is a fact that is often missed by people who want to buy a home, as well as by sellers who want to sell a home.
When you are ready to sell your home, you will make the most money from your sale if you sell it under seller's market conditions. When you are buying a home, it will be tougher to negotiate a great deal when you are working in a seller's market. Here's what you need to know!
We know that when trying to sell any commodity, when supply is far higher than the rate of demand, pricing pressure ensues, and values drop until more buyers are drawn to the available inventory.
Overall housing market conditions will dictate whether or not the overall market is engaged in a buyer's market or a seller's market, but nobody sells a home within the overall market.
Homes are sold in their own hyper-local market, so understanding the current supply and demand dynamic allows one party to manipulate just one thing to skew the market in their favor.
Knowing this, you might be surprised when I accurately and confidently state that
Real Estate Is Always A Sellers' Market
But it is true. And if this something you don't understand, just check out our short video below.
Why It's Always A Seller's Market In Real Estate Video
The great thing about owning a home is knowing that it is not exactly like any other on the planet. Our homes are unique, as our individual touches make them special to us and our families. Because of this, there is no "shelf" to display them upon when it is time to sell them, and the value of the home will be based upon what similar homes can be purchased for at that specific moment in time.
Homes Are A Necessity
The one thing for sure is that our society has no desire to move back into caves. I am fairly confident that real estate will be a recognized commodity for the remainder of my life, and well into the future. People need a home, so there will always be some level of demand for housing. So why do some reports say "now is the time to buy" and yet others say "be cautious, this is a buyers market?"
There are a lot of people who endorse Joe for the job of selling your home, from Barbara Corcoran (Star of ABC's Shark Tank) to Preston Scott (host of Tallahassee's top daily "Audio Magazine," as well as the thousands of happy customers Joe has helped in the past. Listen why!
I recently stumbled upon your latest Carrabelle listing. I must say, a home on Florida's Forgotten Coast is bound to be snatched up quickly. Best of luck with getting it under contract soon!

Posted by Barbara Corcoran on Thursday, June 15, 2023
Understanding The Difference Between "The Housing Market" and "Your Housing Market"
This is a point lost on many real estate consumers, and unfortunately even misunderstood by many real estate "professionals." There is a housing market that is larger than any one person, and we can study this market, identify current supply and demand relationships, and then determine whether or not the housing market is currently in a buyers' market or a sellers' market.
But what we cannot do is conclude that this market influence has ultimate control over the saleability of a specific home. You see, ultimately, the seller gets to decide his or her asking price, and this alone will determine whether or not that seller is priced to be in a sellers' market or a buyers' market. To fully understand this, let's look at a specific example.
Home Owners Can Choose To Be In A Sellers Market
Let's say there is a home for sale that is worth roughly between $150K and $200K, but more accurately closer to the $200K level. The homeowner decides to sell the home and must determine an asking price. Here are some thoughts based upon our current market conditions where there are a glut of homes for sale:
Asking Price $210K - This home seller "doesn't want to leave any money on the table" so he asks an amount that leaves room for negotiation. By pricing it here, the seller has made many homes on the market appear more attractive than his, and thus he has placed himself in a buyers' market. Prospective home buyers get to choose whether or not they want to look at his home and whether or not they want to make an offer. There is no fear that they will "miss out" on this home, as everybody knows it is a buyers' market and this home (at the current price) is easily replaceable.

Asking Price $195K- This home seller has priced the home for roughly what is appears to be worth. Unfortunately, with over a year's supply of homes on the market, that does not mean a buyer is going to feel compelled to make an offer today. If this home sells, there are hundreds that can replace it, so buyers still have the edge (because we all know that it is a buyers' market, right?).

Asking Price $180K- This home seller has priced the home for less than it is worth. He knows that there is only 1 home in every price range "that is a steal," and thus he has made his own private market a sellers' market. He can motivate buyers to act today, because they know what is available and this is absolutely the best deal out there. If the seller is too low, the competition among buyers will often times bid the home right back up to what it is worth (if it doesn't, what is it really worth?).
Home Buyers Better Understand What Type Of Market There Is For Each Specific Home
Understanding that buyers have tons of homes to view often makes them think they need to use the same offer strategy for each and every home. But using the example from above, home buyers do not want to approach each home the same way.
The first home requires some study to determine what the home is really worth, the second home will require a little negotiation, but the third home requires responsiveness. It will sell today, and if a buyer wants the home, a "full price plus" offer is what it is going to take to purchase the home.
The biggest mistake made by buyers today is trying to negotiate with a well-priced seller. While there are not many sellers doing this correctly, the ones that are have complete control of the process of selling their home. I have seen buyers fall in love with homes that are priced below all competition but make a low-ball offer, then they get upset when the seller sells the home to somebody else. Think about it...
Home sellers who price competitively will use a low offer to get a higher bid from another buyer. Don't make an offer that they will say "no" to. If you are looking to buy a short sale or foreclosure, and you think you can steal it, you might be right. But the "steal" level is easily determinable by a real estate professional who understands the market inside and out, and if you offer below that amount, you will not get the house.
Moral Of The Story
If a home seller is asking too much money, they most likely will not sell due to conditions in real estate right now (see home sales failures). But if they are priced to sell, they will sell at or above their asking price. They can and do create favorable conditions to sell a home, so sellers should employ this as their pricing strategy and buyers need to recognize a deal when they see it. They are few and far between, but if you snooze, you lose!
Your Local Expert In Tallahassee
When moving to, in, or from Tallahassee, you will fare better if you work with a local expert. We are here to help. If you have further questions on the Tallahassee real estate market, you can leave a comment below, give us a call at (850) 366-8917, or drop us a note and we'll give you the local information needed to ensure a successful, smooth transaction.
As a local born and raised in Tallahassee with a focus on customer service, I promise you'll find great success when working with Joe Manausa Real Estate, just as have our past customers. You can read thousands of their reviews reported on Google, Facebook and Zillow right here: Real Estate Agent Reviews Tallahassee.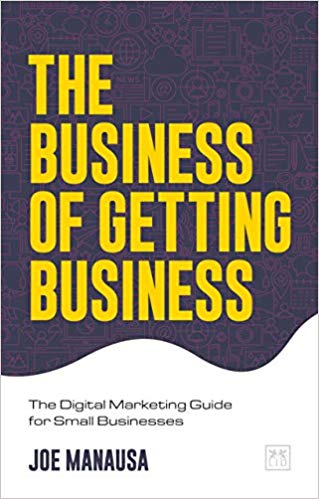 Have you heard about my new book "The Business of Getting Business?" It's a comprehensive guide for small businesses to help them make the move to digital. For those of us who want to survive and thrive in a world where large corporations are taking over, it is a must-read. It's also the perfect guide for how to sell a home in the digital age. You can find The Business Of Getting Business by clicking on any of the trusted retailers below.

Think all REALTORS are alike?
Read what people are saying about working with Joe Manausa Real Estate! You can see thousands of real customer reviews reported on Google, Facebook and Zillow at this link: CLICK HERE FOR REAL ESTATE AGENT REVIEWS.