Foreclosure Sales: Don't Be So Sure About Your Closing Date
Posted by Joe Manausa on Thursday, July 26, 2012 at 12:20 PM
By Joe Manausa / July 26, 2012
2 Comments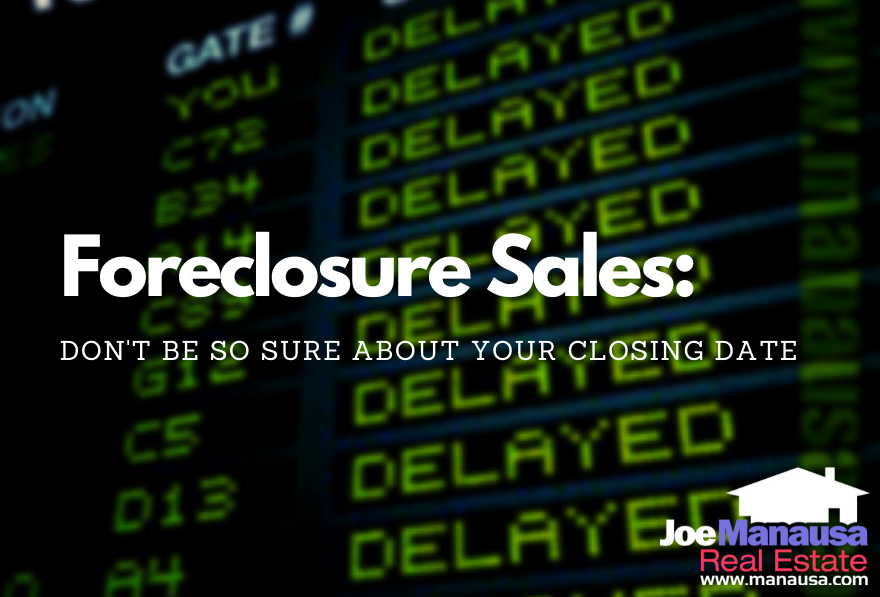 There is a problem brewing with foreclosure sales that has become evident at many of the closing tables across the US.
In fact, Lawrence Yun, Chief Economist for the National Association of REALTORS, pointed to closing delays in foreclosure sales as one of the reasons that existing home sales fell in June.
But why do simple closing delays matter?
Imagine that you are starting a new job on October 1st, and you want to buy a home in Tallahassee and close on it near the end of September.
You really do not want to be burdened with housing and moving issues while trying to learn a new job, so your closing date is important to you. Additionally, the best loan deal requires you to lock into your expected closing date.
Due to the urgency of closing within the next 60 days, you choose to forgo short sales as you understand the low likelihood of closing one sixty days after the date of contract. But certainly foreclosure sales are known to be quick to close, right?
So you find some great foreclosure sales on the list of distressed properties in Tallahassee, and you immediately put one under contract with a healthy 60 day period for closing. Your lender locks you in to an incredibly low rate, and you proceed forward happily knowing you have solved your housing problems.
Imagine your horror when you are told, usually just days (or hours) prior to closing, that there is a problem and the closing date will not be met.
How does this affect some important things like:
Your family's move schedule
The moving van with your possessions arriving from your previous home
The lock-in period and the money you spent on it
The WDO inspections and their validity dates
Your ability to focus on your new job
These are just some of the irritating and costly problems that you will likely encounter when the new foreclosure sales bomb hits you days before closing.
Joe Wrote The Book On How To Sell A Home Today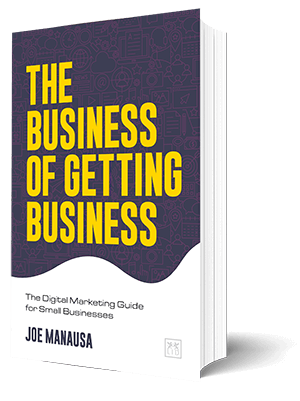 WARNING: The Internet & digital marketing systems have changed the way sellers need to market a home for sale. It's not about getting a home sold anymore, it's about getting a home sold and netting the most money from the sale.
To do this, a seller needs to hit the digital market hard in a coordinated effort that alerts ready-buyers (all at the same time) to ensure buyers understand they are competing for the right to buy the home.
While it only takes ONE buyer to sell a home, it takes MULTIPLE BUYERS for the seller to bid the property up to its highest value in today's market. You see our full explanation about how to sell a house here, or you can buy the book and really get into the nuts and bolts of selling a home in the digital age.
Get the book that explains it all, in a manner that is understanding to all, even technology neophytes. It's available on Amazon, a trusted source for consumers.
New Delays Seen In Closing Foreclosure Sales
So what is happening now that did not occur very often in the past?
According to Lawrence Yun, the problem is that closing attorneys and title companies are just making sure to "dot the i's and cross the t's," but I find it remarkable he doesn't see the real issue.
First of all, closing attorneys and title companies have always been concerned about correctness, and they always will be. This is not what is causing the delays.
The real culprit here stems from the law firms that became foreclosure factories several years ago and have been doing a high volume of shoddy work. Included among them are the ones that were responsible for the robo-signing scandal that put the brakes on foreclosure sales in the past.
The current problem that title companies and law firms are dealing with is the poor chain of title and/or mistakes in the mortgage assignments that were produced by these foreclosure factory law firms.
If they missed something along the way, then the chain of title is in question when it arrives to your closing agent/attorney. A prudent attorney is not going to overlook these uncovered issues with the title, and thus it will take additional time to resolve the problems.
Unfortunately, the only way to resolve most of these problems requires involvement from the previous law firm (think foreclosure factory). Unfortunately, these firms are running on thin margins and they no longer care about past transactions. It is like pulling teeth to get simple title defects resolved.
This is a problem that will be growing as foreclosure sales take over the Tallahassee real estate market.
Safely Buying Foreclosure Sales
So how do you go about buying foreclosure sales and avoid closing delays that can cost you tens of thousands of dollars?
First of all, work with an expert real estate agent. They will be problem solving even before you put a home under contract, doing everything possible to help you avoid the problems and pitfalls of buying a property with title defects.
Secondly, through the guidance of your real estate agent, give yourself enough time to close on the property. If you absolutely have to be in a home in a short period of time, then property selection needs to consider the capabilities of the current owner.
If you are planning to buy a home and want expert guidance, simply drop me a note and we can schedule a time for an initial consultation that will ensure that you get started off in the best manner possible when pursuing foreclosure sales, short sales, or even arms length home sales.
Your Local Expert In Tallahassee
Are you ready to go see a home in this oft-overlooked, amazing neighborhood? Do you have further questions on the Tallahassee real estate market? If so, you can leave a comment below, give us a call at (850) 366-8917, or drop us a note and we'll give you the local information needed to ensure a successful, smooth transaction.
As a local born and raised in Tallahassee with a focus on customer service, I promise you'll find great success when working with Joe Manausa Real Estate, just as have our past customers. You can read thousands of their reviews reported on Google, Facebook and Zillow right here: Real Estate Agent Reviews Tallahassee.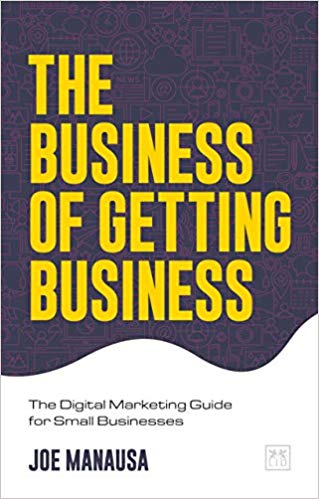 Have you heard about my new book "The Business of Getting Business?" It's a comprehensive guide for small businesses to help them make the move to digital. For those of us who want to survive and thrive in a world where large corporations are taking over, it is a must-read. It's also the perfect guide for how to sell a home in the digital age. You can find it on Amazon (UK) for immediate delivery, or you can go to Amazon (US) to reserve a copy at a pre-US published rate.

Think all REALTORS are alike?
Read what people are saying about working with Joe Manausa Real Estate! You can see thousands of real customer reviews reported on Google, Facebook and Zillow at this link: CLICK HERE FOR REAL ESTATE AGENT REVIEWS.