NAR Confuses Readers With Latest Pending Home Sales Report
Posted by Joe Manausa on Friday, July 27, 2012 at 11:26 AM
By Joe Manausa / July 27, 2012
6 Comments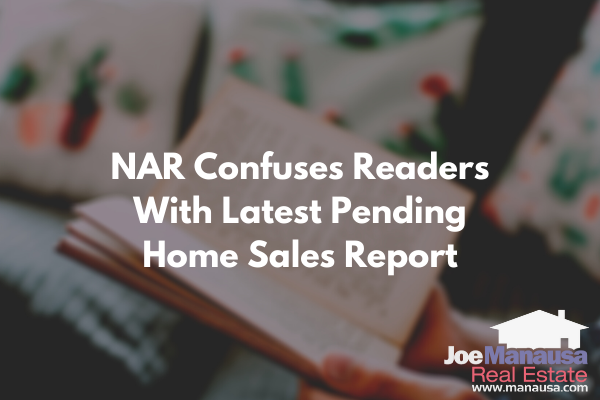 I have to admit it, the only reason that I read the monthly Pending Home Sales Report published by NAR is to see how they will spin the housing data into something positive for the housing market.
Imagine my "lack of shock" this month when I saw the positive report regarding 14 consecutive months of year-over-year gains in the pending home sales report. Of course, my memory reminded me that we continue to revise past numbers down so that current numbers appear higher.
If you would like to see the latest pending home sales report spin by the National Association of REALTORS, you are welcome to wade through it. However, if you would like an overview, infused with some funny quotes by famous people, then simply proceed below.
Is NARs Pending Home Sales Report Pure Fiction?
"Fiction writing is great, you can make up almost anything." - Ivana Trump, on finishing her first novel
I think that Lawrence Yun and his staff mistakenly feel that they have a story to tell. It is a story of the importance of home ownership and why things are always "looking up" for homeowners.
His job title might say "Chief Economist" but his job description is purely about marketing.
Tell the people that "now is the time to buy," and support it with a spin on numbers.
14 Positive Pending Home Sales Reports In A Row!
"Those who survived the San Francisco earthquake said, "Thank God, I'm still alive." But, of course, those who died, their lives will never be the same again." - Barbara Boxer, Senator
This month's pending home sales report represents 14 in a row with year-over-year gains. Yeah!
Perhaps NAR hopes that those of us that are not just "one time readers" will forget their big news story a few months ago.
Do you remember? It's the one where NAR admitted to "overstating" the numbers for several years, so they decided to go back and revise them downward. Sort of like "coming clean," right?
Actually, they did it so that "the past" could be worse than "the present." I wonder if NAR had not revised the previous reports downward if they could report 14 positive pending home sales reports in a row today. Hmmmm.
No Really, The Pending Home Sales Report Is All Good News!
"If you take out the killings, Washington actually has a very low crime rate." - Marion Barry, mayor of Washington, D.C.
In his recent report on existing home sales, Lawrence Yun pointed out that the inventory of homes for sale is around 6.6 months of supply. Most real estate experts would say that this level is consistent with a buyer's market, just above market equilibrium. So in simple terms, there are still too many homes for sale for the current level of demand in the US.
But now just a few days later, in the newly released Pending Home Sales Report, Dr. Yun claims that inventory shortages are a factor, and then even goes on to report that "housing starts will likely need to double over the next two years to satisfy the pent-up demand for both rentals and ownership."
I don't even know how to respond to such a reckless statement.
The Pending Home Sales Report Suggests Strong 2013
"We didn't underestimate them. They were just a lot better than we thought" - Bobby Robson, after the 1990 World Cup Final match against Cameroon
If you had the stomach to pull-up the past six years worth of unrevised Pending Home Sales Report published by the NAR, you would find that this once respected organization no longer carries much credibility.
There is a lack of leadership and a lack of credibility that will take a long time to recover at NAR.
It has lied, spun, twisted, and tried to shape the housing industry. And it has failed. The market seems to move forward unaffected by the efforts of deception we continually see in the monthly Pending Home Sales Report.
I hope that NAR will understand that they are wasting our money with this charade, and I wish they would focus on reality so that the National Association of REALTORS could step forward and help solve the real problems in the housing market.
Whether or not you agree with me, I would love any feedback that you are willing to share in the comments section below.
It is my belief that if REALTORS would get rowdy and loud enough on outing our NAR's tactics of puffery and falsification, we might eventually affect a change in the market and certainly in how the Pending Home Sales Report is delivered each month.
Please Do Us A Small Favor
We work very hard to produce daily content for our long-time readers and first-time visitors. We provide this information for free, hoping to earn your respect and trust and the right to one-day help you when selling or buying a home. Can we get your help spreading the word about our blog?
If you like the content, would you please like it or share it using the Facebook button at the beginning of the post? This simple action will be greatly appreciated! THANK YOU!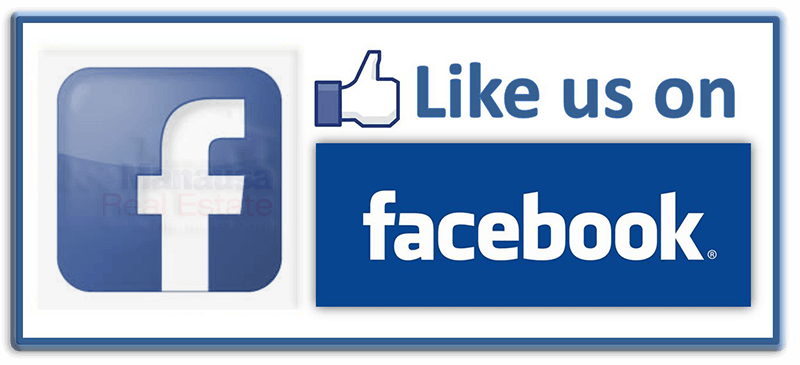 Also like us on Facebook at https://www.facebook.com/joemanausarealestate/
Your Local Expert In Tallahassee
When moving to, in, or from Tallahassee, you will fare better if you work with a local expert. We are here to help. If you have further questions on the Tallahassee real estate market, you can leave a comment below, give us a call at (850) 366-8917, or drop us a note and we'll give you the local information needed to ensure a successful, smooth transaction.
As a local born and raised in Tallahassee with a focus on customer service, I promise you'll find great success when working with Joe Manausa Real Estate, just as have our past customers. You can read thousands of their reviews reported on Google, Facebook and Zillow right here: Real Estate Agent Reviews Tallahassee.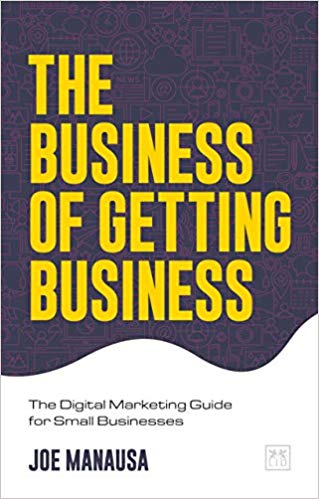 Have you heard about my new book "The Business of Getting Business?" It's a comprehensive guide for small businesses to help them make the move to digital. For those of us who want to survive and thrive in a world where large corporations are taking over, it is a must-read. It's also the perfect guide for how to sell a home in the digital age. You can find The Business Of Getting Business from each of the trusted retailers below.

Think all REALTORS are alike?
Read what people are saying about working with Joe Manausa Real Estate! You can see thousands of real customer reviews reported on Google, Facebook and Zillow at this link: CLICK HERE FOR REAL ESTATE AGENT REVIEWS.