Zillow Zestimate Missed By A Mile On This One
Posted by Joe Manausa on Monday, May 23, 2016 at 7:55 AM
By Joe Manausa / May 23, 2016
Comment
If you sold your home for forty percent less than the Zillow Zestimate (an online home valuation tool), would you say that you gave it away?
Well, the CEO of Zillow just did this very thing, yet he sold it for as much as he could get in today's current housing market.
So how could this property valuation tool be so inaccurate?
Property Valuation On The Internet
There have been home valuation tools on the internet for many years now, and the one that is most actively advertised is the Zillow Zestimate Tool. Unlike many of my contemporaries who say this technology will never replace real estate agents, I am more comfortable saying that they have a long way to go before they do so.
For our readers who have tried checking home values in Tallahassee with this tool, I suspect many were intrigued by the sway in values that it still maintains, Unfortunately, it just does not have enough local data in it to properly value the homes.
The reason (for now) that internet-based property valuation tools are not reliable is that they do not "know" what local real estate experts know. Currently, they try to establish an average price per square foot for nearby home sales, but that is just not going to work. Unless a home is highly similar to all those around it, including the amenities and lot type and its frontage, there are too many variables that just do not show up in national databases. Yet.
And Tallahassee is not the only market where this is true.
A recent article in Inman reported the following information on a recent home sale: "On February 29, Rascoff sold a Seattle home for $1.05 million, 40 percent less than the Zestimate of $1.75 million shown on its property page a day later."
This home seller is not just "anybody," rather Rascoff is the CEO of Zillow, and his property was overvalued by the Zillow Zestimate by 40%. While this is probably no big deal to a super-wealthy CEO of a publicly-traded company, imagine a 40% over-valuation impact on a typical Tallahassee home seller.
Joe Wrote The Book On How To Sell A Home Today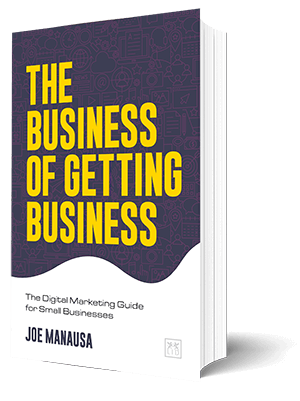 WARNING: The Internet & digital marketing systems have changed the way sellers need to market a home for sale. It's not about getting a home sold anymore, it's about getting a home sold and netting the most money from the sale.
To do this, a seller needs to hit the digital market hard in a coordinated effort that alerts ready-buyers (all at the same time) to ensure buyers understand they are competing for the right to buy the home.
While it only takes ONE buyer to sell a home, it takes MULTIPLE BUYERS for the seller to bid the property up to its highest value in today's market. You see our full explanation about how to sell a house here, or you can buy the book and really get into the nuts and bolts of selling a home in the digital age.
Get the book that explains it all, in a manner that is understanding to all, even technology neophytes. It's available on Amazon, a trusted source for consumers.
How To Get Your Home's Value
If you are ready to sell your home and want to know what your home is worth today, recognize that there is a process that you can use and you don't need to spend any money.
Real estate values are relative, they rise and they fall based upon the supply and demand for similar properties. You can use this understanding to determine a range of possible values for your home.
Start with the big picture (how are values doing across the entire Tallahassee real estate market) and work your way down to homes very similar to yours. A great way to look is at a recent neighborhood report.
When you look at the "bigger picture" reports, focus less on the absolutes (meaning exact current prices and current values) and focus more on the trend of values and prices. If the trend has been rising, then it is likely your home's value has been rising. If the trend has been falling, then it is likely that your home's value has been falling too.
Condition is an important facet of value, as are the features and amenities of your home. A good parallel is in the automotive industry. Do wear and tear matter? Do all 4-door cars sell for the same amount of money? Does the brand and features of a car impact its value? (In other words, does a used Lexus sell for the same money as a used Toyota?).
If you understand the larger market and you understand your neighborhood trends, then you only need to see what is for sale as well as a few sales in your neighborhood to get a decent feel for the range of value of your home.
While there are many tools online that you can use to get a feel for the current market around your home, none of them is 100% accurate all of the time. The best way to get an accurate home evaluation is to work with a local real estate agent, who will prepare a Comparative Market Analysis.
Your Local Expert In Tallahassee
You really must get a professional's view of your home, from somebody you trust that will not lie in order to "get you listed," but will instead tell you what you need to know.
Are you interested in the real market value of your home? Do you have further questions on the Tallahassee real estate market? If so, you can leave a comment below, give us a call at (850) 366-8917, or drop us a note and we'll give you the local information needed to ensure a successful, smooth transaction.
As a local born and raised in Tallahassee with a focus on customer service, I promise you'll find great success when working with Joe Manausa Real Estate, just as have our past customers. You can read thousands of their reviews reported on Google, Facebook and Zillow right here: Real Estate Agent Reviews Tallahassee.

Think all REALTORS are alike?
Read what people are saying about working with Joe Manausa Real Estate! You can see thousands of real customer reviews reported on Google, Facebook and Zillow at this link: CLICK HERE FOR REAL ESTATE AGENT REVIEWS.