The Creative Cure For Selling Your Home
Posted by Joe Manausa on Saturday, March 22, 2008 at 4:12 PM
By Joe Manausa / March 22, 2008
10 Comments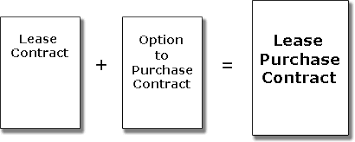 We are helping somebody sell a home in Tallahassee who is considering an offer from a Buyer that includes a lease-purchase provision. A lease-purchase in Tallahassee is an agreement where the Buyer and Seller agree to a sale on the home and then the Buyer rents the home from the Seller, prior to closing. The closing could happen as quickly as 1 day, or could be extended for a long period of time (even years in some cases).
So, why would a Buyer offer to do a Lease-Purchase? Why would a Seller consider accepting a Lease-Purchase?
A Lease-Purchase can be a very beneficial "win-win" opportunity for the right Seller and the right Buyer. Some of the reasons that they might conspire to do a lease-purchase contract include:
Buyer Reasons
Seller Reasons
Minimal cash out of pocket
Top Sales Price
Credit problems are not an issue
Market Conditions less important
Faster equity growth than renting first, then buying
Positive cash flow
Greater buying power
Increased buyer pool
Ability to act now
Reduced maintenance
No

Landlording

Non-refundable deposit
Typically, home buyers see the benefit of a lease-purchase right away, as they are in a position to need a creative solution to buy a home in Tallahassee. Often times though, I find that Tallahassee home owners are not so quick to see the benefits of a lease-purchase to help them out of their situation. I hope that some of this blog can help Tallahassee homeowners understand that they too have creative options.
As a Seller, most people would prefer to get cash for their home and then just go along their merry way. Unfortunately, in today's real estate market, less than a third of homes listed for sale in Tallahassee this year will sell! That means 2/3rds of our homeowners will fail to sell their homes. So, in case that you are one of the not-so-fortunate ones, what are your options?
Lower Your Price
Take Your Home Off the Market
Lease Your Home
Give the home to the bank
Sell Your Home With Creative Financing
Obviously, cash in hand is the favorite option. But when that fails, the other options must be considered. The lease-option will allow you to move from your home and reduce the cost of continued ownership. If you absolutely need to move, the benefits listed above will apply to you. You can lock-into a sales price, get higher than market rent, cash a non-refundable deposit, and eliminate maintenance costs. Additionally, when you let the market know that you will sell your home through a lease-purchase, you increase the size of the market for your home, thus making it more valuable (you will attract all the buyers you would have attracted before, plus buyers who need creative financing as well). And don't forget, you can use the lease-purchase method of buying your next home as you wait for your tenant/buyer to close on the sale of your Tallahassee home!
But what about the additional risk?
There is definitely additional risk selling a home through a lease-purchase. A party could agree to buy your home, move in, and then never close on the property. They could even destroy the property while never paying you rent, forcing you to evict them from the property. While this scenario sounds horrific (and it most likely would be), there are many things that you can do to mitigate the risk of this occurring.
Make the Buyer submit a full loan application (Download Free FNMA Uniform Residential Loan Application)
Seller review the loan application and make own determination of credit risk
Collect a non-refundable deposit large enough to motive the Buyer to close
Make the monthly rent payment higher than market rate, with the excess to be credited to Buyer at closing
Make sure separate purchase agreement and lease agreement (lease agreement drawn by attorney in accordance with Landlord-Tenant Act)
Ultimately, we are going to see a strong return of the lease-purchase agreement as creditors tighten borrowing standards and inventories remain high. Don't be afraid to consider a creative solution if it partially solves your Tallahassee real estate problem! FNMA Uniform Residential Loan Application Form 1003
---