Top 10 Real Estate Blog Posts For 2011
Posted by Joe Manausa on Wednesday, January 4, 2012 at 12:06 PM
By Joe Manausa / January 4, 2012
2 Comments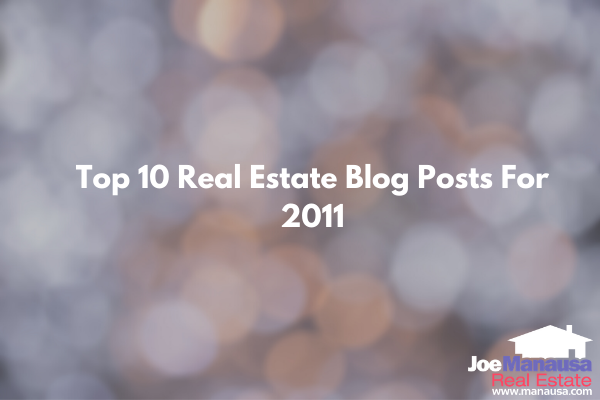 2011 is over, and as we look forward to the recovery of the Tallahassee housing market, let's take one last look backward to see which blog posts were the most popular last year. The top 10 real estate blog posts for 2011 gives me an idea of what our readers most enjoy seeing at the Tallahassee Real Estate Blog, and I will use this as a reference for what is written here in 2012.
The long-time readers of the Tallahassee Real Estate Blog know that I monitor our traffic (statistics) on a very regular basis. I like to know what is popular and specifically what our readers find most important on their journey to sell a home or buy a home in Tallahassee. Just as old brick and mortar businesses used to ask customers "what brought you in today?…" to determine marketing results, we do the same traffic-source analysis on our web site so that we can continue improving the best real estate website on the internet.
Our busiest day in 2011 was March 28th. We had 57,978 of our pages viewed on the Tallahassee Real Estate Web Site on that day, and 12,601 visitors! Considering the relatively small size of the Tallahassee community, we are proud of the results we have achieved with our internet marketing strategy.
Of course, we would not have had these great results without our readers, to whom we are grateful for your return visits each time. It is our readers who determined the top 10 real estate blog posts for 2011 with their visits. As always, please give us the feedback that is so important to guiding the content on our real estate blog.
Top Ten Real Estate Blog Posts For 2011
#10 – Reader Poll: Is Anybody Using CenturyLink Prism? (4,771 Views) - Our tenths most popular blog post from 2011 is not even about real estate specifically, but is an opinion poll seeking feedback about the Centurylink Prism TV service. Since there is little information on this newer service available (other than Centurylink's marketing), this has become a destination page for people who are considering switching from cable or satellite television. The fact that it is a reader poll has given me the idea that I should be doing more of these, so you will be seeing more reader polls in 2012.
#9 – Tallahassee Area MLS Shows Rise In Contract Cancellations (4,876 Views) - When we study the homes for sale in Tallahassee and its surrounding communities, we find a trend that is often mentioned by Dr. Lawrence Yun, Chief Economist for the National Association of REALTORS®. Dr. Yun has been reported a rising trend in the number of real estate contracts that fail to close, and the Tallahassee Area MLS supports his findings.
#8 – 2011 Real Estate Forecast (5,123 Views) - Even though this post was written at the end of 2010, it still belongs in the group from 2011, as it was written in December 2010 but forecasted (very accurately) the coming 2011 real estate market in Tallahassee ... This is the time of year where every real estate site is posting its 2011 real estate market forecast, so I thought I would do the same. My thoughts on next year's housing market will not come as a surprise to our long-time readers, as we are constantly measuring and reporting the current state of the Tallahassee real estate market.
#7 – Should I Short Sale My Home (6,330 Views) - As the leader in Tallahassee short sales, we get questions all the time about how they are used to sell a home. Four years ago, short sale questions came from people who were behind in their mortgages and wanted to know how selling short could help them avoid foreclosure and its long impact on their credit ratings. But times have changed.
People with excellent credit and who are current on their mortgages are faced with staggering losses when they try to sell a home they purchased or refinanced in the past 6 years. These people are now understanding the benefits of short selling their homes.
#6 – Google A Realtor In Tallahassee, Florida (7,058 Views) - As a REALTOR® in Tallahassee, Florida who does a lot of marketing on the internet, I like to see what others are doing around the Country and around the world. I was pleasantly surprised tonight as I was checking out our customer ratings on Google. I had been googling "realtor in victoria bc" after receiving a compliment from a top agent in their market. I was curious to see how and where he showed up on google's search results. After doing so, I figured I would check out how Joe Manausa Real Estate ranked when googling "realtor in tallahassee florida."
#5 – Why The Feds Should Make Me The Obama Housing Czar (8,043 Views) - In case you have not heard, the Obama Administration is looking for some help with solving the housing crisis. They have put out a formal request through the Federal Housing Finance Agency (FHFA), in consultation with the U.S. Department of the Treasury and the U.S. Department of Housing and Urban Development, by issuing a Request for Information (RFI). I think what they really need is a leader with the title "Obama Housing Czar" who will come in and put solutions in place to get the Federal Government out of the home ownership business. The road to hell might be paved with good intentions, but we are on that road nevertheless, and it is high time to take the next exit.
#4 – Most Current Report On Real Estate: Pending Home Sales (9,288 Views) - When you want the quickest and most current report on real estate, you must turn to the pending home sales report. The Pending Home Sales Index published by the National Association of REALTORS runs 25 to 30 days after the data has been recorded, whereas the Tallahassee Pending Home Sales Report is published frequently, with only a 2 day lag in the data.
#3 – Best Advice For Understanding Your Own Motivation To Sell A Home (10, 361 Views) - If you are thinking about whether or not to sell a home in Tallahassee, you must first understand your true motivation for wanting to sell. When I first meet with a prospective home seller at my office, my most critical task is to determine the motivation level of the homeowner. While it might not be initially obvious to most home sellers, the fact is that their motivation for selling a home is the single greatest factor in whether or not the home sells.
#2 – Selling A Home On The Internet (13,107 Views) - The internet has changed the way that homes are sold, and many real estate professionals are not even aware of these fantastic changes. If you happen to be thinking about selling a home sometime soon, this article will show you how the real estate world has changed, why you should understand about selling a home on the internet, and give you some food for thought before you begin the process of interviewing agents for the job of selling your home.
#1 – Tallahassee Neighborhoods (40,404 Views) - Did you know that there are over 1,800 recognized Tallahassee neighborhoods (subdivisions) that have been recorded in Leon County. These "communities" range in size from 1 home to several thousand, but most average less than 10 homes. This informal growth pattern has provided the "charm" that so many residents here enjoy, but it also creates a difficult home shopping experience if the buyer is not familiar with the Tallahassee area.
So there they all are, assembled into 1 easy list for you to review at your leisure. If you know of anybody who has an interest or stake in the housing market, send them a link to this page. The more reader feedback that we can receive, the better. Best wishes for a happy and healthy 2012!
Please Do Us A Small Favor
We work very hard to produce daily content for our long-time readers and first-time visitors. We provide this information for free, hoping to earn your respect and trust and the right to one-day help you when selling or buying a home. Can we get your help spreading the word about our blog?
If you like the content, would you please like it or share it using the Facebook button at the beginning of the post? This simple action will be greatly appreciated! THANK YOU!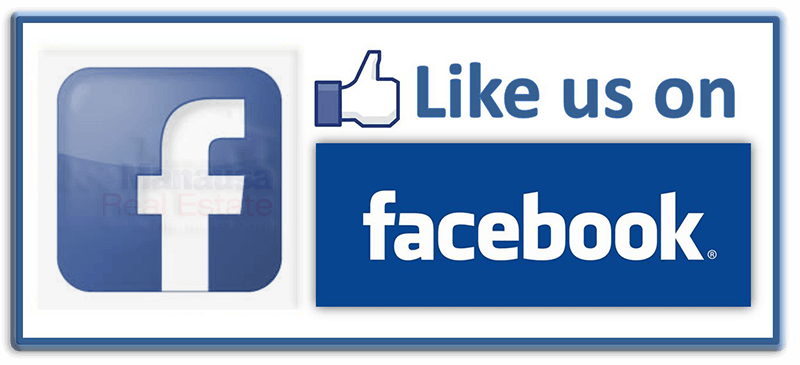 Also like us on Facebook at https://www.facebook.com/joemanausarealestate/
Your Local Expert In Tallahassee
When moving to, in, or from Tallahassee, you will fare better if you work with a local expert. We are here to help. If you have further questions on the Tallahassee real estate market, you can leave a comment below, give us a call at (850) 366-8917, or drop us a note and we'll give you the local information needed to ensure a successful, smooth transaction.
As a local born and raised in Tallahassee with a focus on customer service, I promise you'll find great success when working with Joe Manausa Real Estate, just as have our past customers. You can read thousands of their reviews reported on Google, Facebook and Zillow right here: Real Estate Agent Reviews Tallahassee.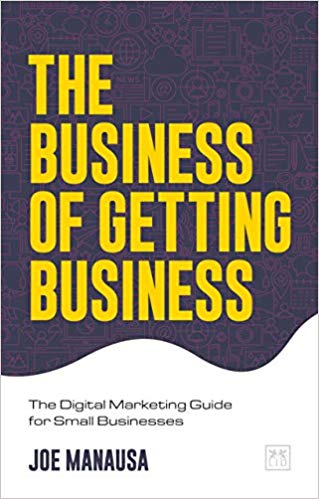 Have you heard about my new book "The Business of Getting Business?" It's a comprehensive guide for small businesses to help them make the move to digital. For those of us who want to survive and thrive in a world where large corporations are taking over, it is a must-read. It's also the perfect guide for how to sell a home in the digital age. You can find The Business Of Getting Business from each of the trusted retailers below.
Joe Wrote The Book On How To Sell A Home Today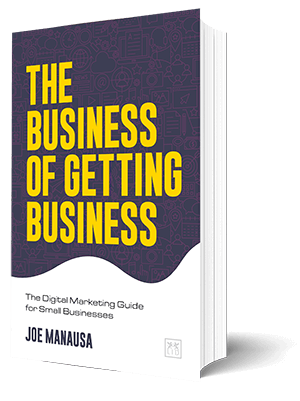 WARNING: The Internet & digital marketing systems have changed the way sellers need to market a home for sale. It's not about getting a home sold anymore, it's about getting a home sold and netting the most money from the sale.
To do this, a seller needs to hit the digital market hard in a coordinated effort that alerts ready-buyers (all at the same time) to ensure buyers understand they are competing for the right to buy the home.
While it only takes ONE buyer to sell a home, it takes MULTIPLE BUYERS for the seller to bid the property up to its highest value in today's market. You see our full explanation about how to sell a house here, or you can buy the book and really get into the nuts and bolts of selling a home in the digital age.
Get the book that explains it all, in a manner that is understanding to all, even technology neophytes. It's available on Amazon, a trusted source for consumers.