Reader Poll: Is Anybody Using CenturyLink Prism?
Posted by Joe Manausa on Thursday, August 4, 2011 at 10:42 AM
By Joe Manausa / August 4, 2011
78 Comments
Today I'm conducting a poll of our readers (if you receive the Tallahassee Real Estate Blog by email, please click-through the title to view this post online) to see what the consensus opinion is on CenturyLink Prism. It's a new service offered by our local phone company that combines television with telephone and internet and claims to be the best bundling of these services offered.
Currently, I get my high-speed internet access from CenturyLink, but I get my television service through DishTV. I'm thinking it might be cost effective and better service to go with CenturyLink Prism, but I would love to hear what others have to say (and I suspect many readers would like to know as well).
According to the company, CenturyLink Prism TV is a "100 percent digital TV service offering local, premium and high-definition channels delivered over the communications company's advanced, managed network. Prism is built on an interactive platform, where updates are made automatically to offer customers a better combination of TV entertainment features compared to cable and satellite."
UPDATE: August 10, 2011 - What a nightmare. Centurylink told me to be at the house on Monday morning at 9:00 a.m. and did not show up until Tuesday at 2:30 p.m. Both my wife and I spent countless hours on the phone with a company that could care less about service. We are not going with Prism. If their service before the sale is this poor, I shudder to think what it would be like to need them after the sale. "Look elsewhere" is my advice if you are considering Centurylink Prism!
More Feedback On CenturyLink Prism
Thank you in advance for taking part in our survey. There is a comment section below if you want to add any questions or comments about CenturyLink Prism, and polls like this, when taken by a large enough group, are one of my favorites benefits of the internet. People from all-over can share their opinions and help consumers make a decision before they buy a product or service.
Update: September 27, 2013 - With 1686 people having participated in the poll through today, I think the feedback is pretty clear. More than a half of all respondents came by to say how much they hate CenturyLink Prism. Why is this so significant? Because most people looking for a CenturyLink Prism review are considering placing an order. Google (and the other search engines) send people searching for CenturyLink Prism reviews to our page, and they read what is here. That means people filling out a negative review of the service were so upset they searched to find a survey to make sure everybody was informed. Read the comments below the post, they are illuminating.
Update: March 22, 2013 - The trend continues, as more survey respondents clearly are unhappy with Centurylink Prism. Based upon the numbers recorded through this morning, more than 1/2 of all survey respondents "hate it" when talking about their experience with Centurylink Prism. It seems this is a product that was marketed by one group of people at Centurylink who did not feel constrained by the reality of the product being offered.
Update: November 16, 2012 - The number of people who are clearly disatisfied "hate it" with Centurylink Prism continues to rise. 912 people have taken the time to take this survey, and almost 1/2 of the ones that have or have had Centurylink Prism do not recommend this "service." It appears to be far more promise and sales pitch than a viable home entertainment option.
Update: August 29, 2012 - The trend continues. The number of people who "hate" the Centurylink Prism service continues to rise, while the "love it" group is receding. I have now cancelled my internet service account with Centurylink, as the continued decline in bandwidth and uptime was just too frustrating. I sure wish Tallahassee was able to receive Verizon Fios (not going to happen though).
Update: May 31, 2012 - We are seeing a consistent trend as more and more people take the Centurylink Prism Poll. The group of people who hate it has risen, the group of people who love it has fallen, and the unsure group has fallen as well. At this point in time, I would strongly encourage you to do your homework before agreeing to a contract of any type with CenturyLink Prism.
Update: January 27, 2012 - Things are looking even worse for Centurylink Prism. Their positive numbers have fallen since our last update on November 23, 2011. Here's a snapshot of the results of our opinion poll regarding what people think about Centurylink Prism. After removing everybody who does not nor has every owned it, we find that Centurylink should have some serious concerns about their hyped product. More than 40% have gotten rid of the service (or are doing so now), while just 32% love the product. Most concerning for Centurylink is that 27% of our respondents have the service and are not willing to say they love it! With the difficulties and costs associated with changing services, this might be the only thing keeping them as customers right now.
In real estate, the best way to see what people have to say about a real estate agent or real estate company is to check out customer feedback online. Though many real estate sites like to pretend to be unbiased and offer agent reviews, I still think that Google is where most people go to tell about their real estate home selling experience or home buying experience.
But until Google gets CenturyLink Prism into a "place" for reviews, you can let us know here what you think about this "next generation" communications technology.
Joe Wrote The Book On How To Sell A Home Today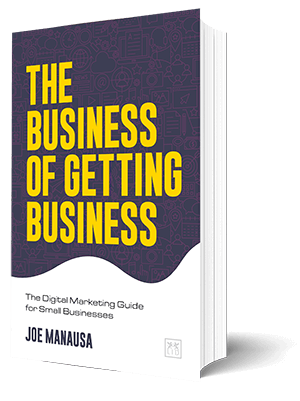 WARNING: The Internet & digital marketing systems have changed the way sellers need to market a home for sale. It's not about getting a home sold anymore, it's about getting a home sold and netting the most money from the sale.
To do this, a seller needs to hit the digital market hard in a coordinated effort that alerts ready-buyers (all at the same time) to ensure buyers understand they are competing for the right to buy the home.
While it only takes ONE buyer to sell a home, it takes MULTIPLE BUYERS for the seller to bid the property up to its highest value in today's market. You see our full explanation about how to sell a house here, or you can buy the book and really get into the nuts and bolts of selling a home in the digital age.
Get the book that explains it all, in a manner that is understanding to all, even technology neophytes. It's available on Amazon, a trusted source for consumers.