The Four Irrefutable Rules Of Seller Home Pricing
Posted by Joe Manausa on Monday, September 15, 2008 at 9:57 AM
By Joe Manausa / September 15, 2008
2 Comments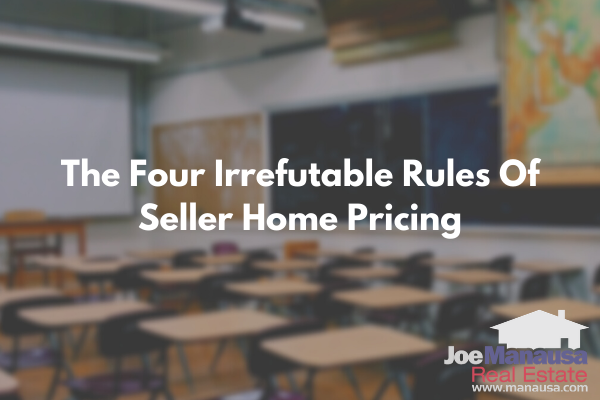 Certain things must behave in certain ways. We have witnessed things as observers over time that have just become "the way things are," and real estate home sales have a few sets of these rules as well. Today we'll discuss the Four Irrefutable Rules of Home Pricing that are evident in any type of market.
Four Irrefutable Rules Of Home Pricing
Sellers are the highest bidders on their own home - In any type of market, sellers have a tendency to ask too much for their property... until they get serious. When inventory stacks up, over-priced homes in the inventory end up confusing buyers, causing them to be even more cautious than normal. Typically, overpriced homes are shown very rarely and even if shown, no offer is presented. These Sellers think "Why won't somebody make an offer" yet they don't understand that their home does not compare well with other homes that are priced correctly and priced at the same amount as theirs.

Serious Sellers Price Their Home To Sell

- Perhaps the greatest task of the real estate broker in helping the homeowner is determining the Seller's motivation. Serious Sellers price their homes to sell. If a serious Seller is not priced correctly, they lower the price.
Homes "under contract" tell us little - I always like to take a little peak at how many homes are "Pending" (meaning "under contract"), yet I also know that very little can be drawn from any one contract in particular. The fallout ratio (homes under contract where the contract never closes) is roughly 50% for Realtors and nearly 90% with For Sale By Owners!!! So, just because a Seller down the street who was asking $400,000 for the home received a contract on the house does not mean that it will actually close, nor does it mean it sold for $400,000.
Homes that sold tell us where the market ....

WAS

- The average time it takes to get a home closed, after a contract is ratified, is 48 days. Considering that most Realtors and Appraisers look at comparable home sales (from the past 6 months) as their comparison to the subject property, most of this data is based upon a decision that was made somewhere between 2 months ago and 8 months ago. Think about it, if we look at a home sale from June, it probably went under contract in April, meaning 5 months ago. Is that really current information? Do you really think a buyer cares what was happening in the market in April when they go out to make a buying decision today? So all that "sold" data gives us is history.
Seller Home Pricing Clear In Actual Market Graph
Take a look at the graph below. You can see the four rules of home pricing at work in the Tallahassee real estate market.
Just as we demonstrated above the graph, the graph shows us the the lowest prices are the prices that made it to closing. Homes that are "under contract" (Pending) only show the price at which they were last offered, not necessarily the price at which the deal was struck. Of course, there is a good likelihood that many of these will not even make it to closing. The highest price on the graph is homes for sale, followed by homes that "Failed To Sell." This is an actual graph of current listings in the Tallahassee real estate market demonstrating that the Four Rules of Seller Home Pricing are very present in our current market.
---
*Joe Manausa Real Estate is a brokerage company headquartered in Tallahassee, Florida. Its unique business model provides specialists to both home sellers and home buyers, and the results speak for themselves. JMRE has significantly more 5-star reviews on google than any other local competitor. Joe Manausa Real Estate is a leader in internet marketing and utilizes search engine optimization, email marketing, social media and data analytics to get their clients' home sold faster and for more money than any other Tallahassee brokerage firm. For more information, visit www.manausa.com or call us at (850) 366-8917.
Please Do Us A Small Favor
We work very hard to produce daily content for our long-time readers and first-time visitors. We provide this information for free, hoping to earn your respect and trust and the right to one-day help you when selling or buying a home. Can we get your help spreading the word about our blog?
If you like the content, would you please like it or share it using the Facebook button at the beginning of the post? This simple action will be greatly appreciated! THANK YOU!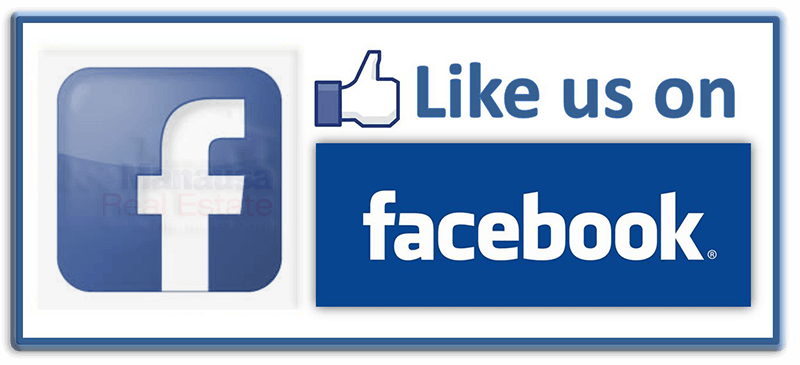 Also like us on Facebook at https://www.facebook.com/joemanausarealestate/
Joe Wrote The Book On How To Sell A Home Today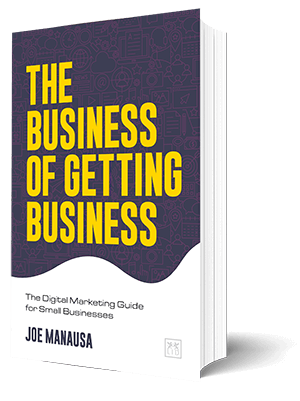 "Location, location, location' is no longer a competitive advantage. Digital marketing and going direct to consumer have made all geographical boundaries obsolete. The Business of Getting Business is a must-read modern-day survival guide for any local business to get to the next decade. Local businesses are on death ground.
They can either take a stand and re-invent themselves by embracing the digital frontier and have a chance to survive the overwhelming odds of digital direct-to-consumer capabilities that have erased all local and national business distinctions, or they can choose business as usual and accept certain death.
The Business of Getting Business is the critical survival guide for those that choose to dig in and fight."
– Anthony Noto, CEO, SoFi and former COO, Twitter
Get the book that explains it all, in a manner that is understanding to all, even technology neophytes. It's available on Amazon, a trusted source for consumers.

Think all REALTORS are alike?
Read what people are saying about working with Joe Manausa Real Estate! You can see thousands of real customer reviews reported on Google, Facebook and Zillow at this link: CLICK HERE FOR REAL ESTATE AGENT REVIEWS.