Dave McCormick On Restoring Global Stability
Posted by Joe Manausa on Monday, October 13, 2008 at 10:36 AM
By Joe Manausa / October 13, 2008
2 Comments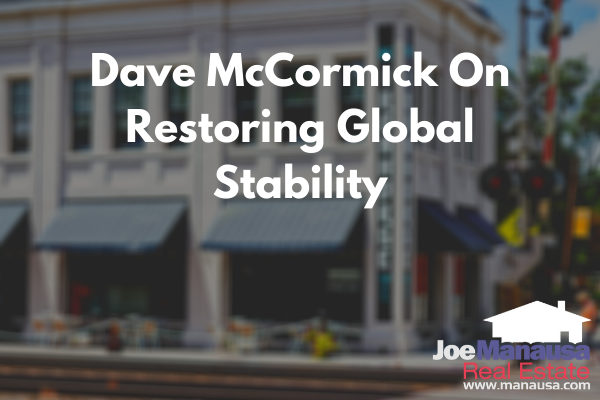 It's not everyday that you come across a video on the internet and see a college classmate from over 20 years ago. But that is exactly what happened to me this past week. Dave McCormick (my West Point classmate from 1987) is the Treasury Under Secretary for International Affairs and he was featured on CNBC to discuss what the government plans to do to restore stability in the global markets.
Responding to Today's Market Turmoil
Under Secretary David H. McCormick made the following remarks about the current economic turmoil while speaking at Wharton's Eleventh Annual Investment Management Conference. He identified how the chaos basically got started and acknowledged that we are now paying the price. If you would like to read Dave's comments in their entirety, please go to the Press Release issued with Dave McCormick's remarks on market turmoil.
The seeds of the challenges we face today were sown many years ago, beginning with a gradual weakening of lending practices by banks and financial institutions and by greater willingness by borrowers to take out mortgages they couldn't afford. These factors, combined with growing complexity and opaqueness in our capital markets, are at the heart of the current crisis.
What Caused The Market Meltdown
In a nutshell, everybody was making money in a seemingly "low risk" market, so investors around the world kept seeking higher and higher returns.
Regulators and investors alike showed a growing complacency toward risk. These factors blended into a dangerous cocktail of underlying conditions ripe for instability.

This imbalance between risk and reward was most evident in the U.S. housing market, where lenders significantly loosened credit standards, particularly for a new generation of adjustable-rate mortgages. Yet aggressive financial innovation went well beyond mortgages. Banks and brokers created an alphabet soup of products with simple names like CDOs, CLOs, and SIVs, which were in fact complex and opaque investment products and structures. Credit-rating agencies responsible for assessing and rating these assets, as well as investors who purchased them, failed to question the chances of these underlying investments going bad.
Actions The Government Has Taken To Stabilize The Market
Thus far, the government has acted with measured haste to restore or stimulate the housing and financial markets. While the Under Secretary concedes that the housing market needs to go through a process of painful cleansing, he feels that the government needs to "minimize the impact of the housing correction on the economy."
Recognizing the risk to the U.S. economy of the housing downturn, the Administration and Congress acted quickly earlier this year to pass a $150 billion stimulus bill.
The events of the last few weeks – where we have acted on a case-by-case basis to address destabilizing financial conditions in a number of institutions – demonstrate continued weakness across the financial services sector.
The Federal Reserve took unprecedented action to ensure an orderly resolution for Bear Stearns, and in September, authorities around the world took steps to mitigate the impact of the bankruptcy of Lehman Brothers, America's fourth largest investment bank. That same week, the Federal Reserve provided funding to American International Group (AIG) to address the systemic risk that would have resulted from a sudden collapse of the firm. And last week, the FDIC brokered a deal and supported the sale of Wachovia's banking operations to Citigroup.
Europe and Asia are also suffering through their own financial turmoil. In recent days, the United Kingdom, Iceland, Belgium, the Netherlands, Luxemburg, France and Germany have all intervened to support troubled institutions. And last week, we also saw how rumors precipitated a run on Hong Kong's Bank of East Asia.
Government Sponsored Enterprises (GSEs), Fannie Mae and Freddie Mac, deserve special mention, particularly given their significance to investors around the world. The GSEs have become the largest sources of mortgage finance in the United States, touching roughly 70 percent of mortgages originated.
The FHFA put Fannie and Freddie into conservatorship, allowing for the government to take temporary control and make needed changes at both institutions.
Treasury established a new, temporary credit facility for Fannie Mae, Freddie Mac, and the Federal Home Loan Bank to fund, if necessary, their regular business activities.
The Government Has Made Policy Changes To Help Restore The Market
While the cost for credit continues to rise as its availability decreases, the Federal Government has acted to provide capital and liquidity in the hopes of stabilizing the markets. The following are the three components of the plan initiated by Secretary Paulsen and Chairman Bernanke:
Central banks from around the world have acted together to provide additional liquidity for financial institutions. The Federal Reserve has established swap lines with nine central banks to reduce pressures in global short-term U.S. dollar markets.
The Administration has worked with Congress to develop a $700 billion comprehensive program for addressing the problem of these illiquid assets on the balance sheets of institutions within the financial system.
We have taken steps to improve market operations and market integrity. As an example, the Securities and Exchange Commission took temporary emergency action to prohibit short selling in financial companies to protect the integrity and quality of the securities market and strengthen investor confidence. The SEC's exceptional actions were joined by regulators in the UK, France, Germany, and other countries who also imposed restrictions on short selling.
Under Secretary McCormick And Treasury Demonstrate Leadership
Under Secretary McCormick concludes his remarks by warning against protectionist policies while extolling the necessity of the government to act now!
Ladies and Gentleman, now is the time to act quickly, decisively, and collaboratively with regulators and market participants around the world to restore stability and confidence to our markets.

The interdependence of our global economy makes this challenge more complex, and it also makes our work with international counterparts to promote growth and financial stability all the more important. I'm confident that our leaders and our great country are up to this pressing challenge.
If you would like to see the Under Secretary's remarks in full, please follow this link to the Press Room of the U.S. Department of the Treasury.
Please Do Us A Small Favor
We work very hard to produce daily content for our long-time readers and first-time visitors. We provide this information for free, hoping to earn your respect and trust and the right to one-day help you when selling or buying a home. Can we get your help spreading the word about our blog?
If you like the content, would you please like it or share it using the Facebook button at the beginning of the post? This simple action will be greatly appreciated! THANK YOU!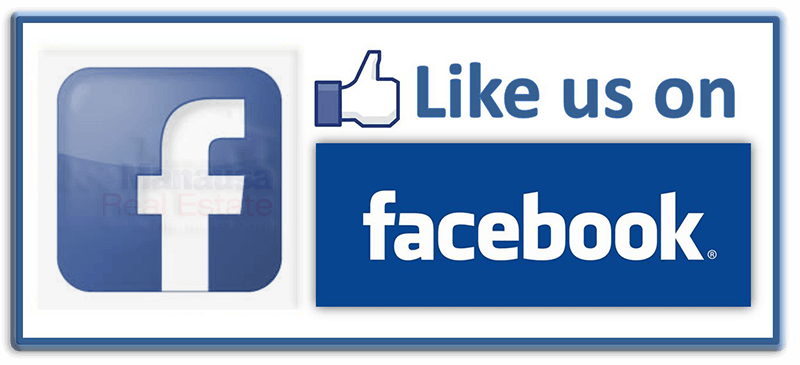 Also like us on Facebook at https://www.facebook.com/joemanausarealestate/
Joe Wrote The Book On How To Sell A Home Today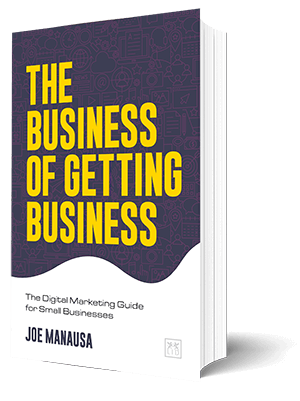 "Location, location, location' is no longer a competitive advantage. Digital marketing and going direct to consumer have made all geographical boundaries obsolete. The Business of Getting Business is a must-read modern-day survival guide for any local business to get to the next decade. Local businesses are on death ground.
They can either take a stand and re-invent themselves by embracing the digital frontier and have a chance to survive the overwhelming odds of digital direct-to-consumer capabilities that have erased all local and national business distinctions, or they can choose business as usual and accept certain death.
The Business of Getting Business is the critical survival guide for those that choose to dig in and fight."
– Anthony Noto, CEO, SoFi and former COO, Twitter
Get the book that explains it all, in a manner that is understanding to all, even technology neophytes. It's available on Amazon, a trusted source for consumers.

Think all REALTORS are alike?
Read what people are saying about working with Joe Manausa Real Estate! You can see thousands of real customer reviews reported on Google, Facebook and Zillow at this link: CLICK HERE FOR REAL ESTATE AGENT REVIEWS.