We Always Hear That Real Estate Is Local
Posted by Joe Manausa on Thursday, January 8, 2009 at 11:18 AM
By Joe Manausa / January 8, 2009
2 Comments
One question that I get from time to time is "how is the Tallahassee real estate market compared to other cities in the U.S.?" I usually answer this one "from the hip" based upon what I read on the internet and what I hear on the radio, but I've decided to take a closer look at this issue.
Today's real estate blog takes a look at some of the cities measured by Case-Shiller, one of the leading national housing research companies, in order to compare Tallahassee real estate to other markets. I have heard about how far national housing prices have dropped, yet we have not seen the same thing happen with Tallahassee housing. And I think I know why.
If Real Estate Is Local, Why Are Different Markets Acting The Same?
When I went to retrieve the data, I realized the "big guys" with the large staff keep their data in a different format than I do. They measure differently and have the employee-power to really analyze the data. According to the CS website, "The S&P/Case-Shiller Home Price Indices measures the residential housing market, tracking changes in the value of the residential real estate market in 20 metropolitan regions across the United States. These indices use the repeat sales pricing technique to measure housing markets. First developed by Karl Case and Robert Shiller, this methodology collects data on single-family home re-sales, capturing re-sold sale prices to form sale pairs. This index family consists of 20 regional indices and two composite indices as aggregates of the regions. The indices have a base value of 100 in January 2000; thus, for example, a current index value of 150 translates to a 50% appreciation rate since January 2000 for a typical home located within the subject market."
The amount of work I would need to do to exactly duplicate their results for Tallahassee housing is beyond my resources, but I can come "close enough" by taking seasonally adjusted average prices and adjusting them to a base value of 100 in January 2000. After doing so, the following real estate graph emerged:
Tallahassee Housing Compares Similarly To Other Real Estate Markets
Please Do Us A Small Favor
We work very hard to produce daily content for our long-time readers and first-time visitors. We provide this information for free, hoping to earn your respect and trust and the right to one-day help you when selling or buying a home. Can we get your help spreading the word about our blog?
If you like the content, would you please like it or share it using the Facebook button at the beginning of the post? This simple action will be greatly appreciated! THANK YOU!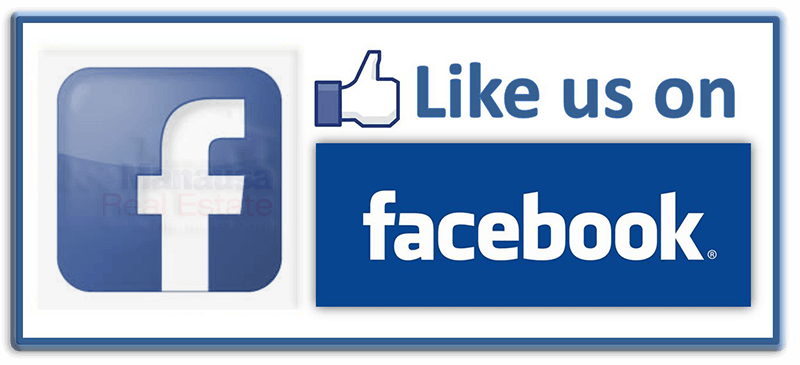 Also like us on Facebook at https://www.facebook.com/joemanausarealestate/
The first thing I noticed about the real estate graph above is that Tallahassee real estate seems to fall in the middle of the selected markets. More importantly, the second thing I noticed is that compared to most markets, Tallahassee has a similar increase in average home prices during the boom, yet we have not seen the corresponding drop than have the other markets.
The easiest way to view this is to compare the Tallahassee real estate market with the Seattle, WA real estate market. In the next graph, all other markets have been removed. You can see that Tallahassee and Seattle looked to be very similar from January 2000 through the first quarter of 2007, but then Seattle real estate started depreciating much like many other markets. No so with the Tallahassee real estate market.
Non Discretionary Sellers And Buyers Direct Price Movement In Housing Market
We have written about the difference between discretionary and non-discretionary consumers in the Tallahassee real estate market, but I thought I would re-introduce this chain of thinking again to explain why I believe we have not (yet) seen our prices drop as significantly as have many of the other markets. It is my belief that we have a higher percentage of discretionary consumers in the Tallahassee real estate market than do markets that do not rely so heavily on government employment, therefore we have people choosing not to sell now, rather than reduce their asking price to a point that would motivate a potential buyer. This will change when their motivation changes.
I think some key trends are appearing that indicate that we will follow the lead provided by the rest of the country.
While nationally, home inventories are up to 12 months of supply, we are over 13 months homes for sale in Tallahassee, and even worse in the surrounding counties, making the Tallahassee MLS laden with an absorption rate of 18+ months of supply of homes. I think this demonstrates our homeowners willingness to "hang on to their price," but with these inventory levels, eventually prices will have to fall.
Secondly, I refer back to the way the data from the CS report was gathered. They used sales pairs (every time a home sold, they compared it with its previous sales price) to gather their data. That means price movement is much better calculated through their methodology than just gathering the average sales price as I have done. If current low interest rates allow buyers to buy more homes, you could see bigger homes selling for smaller amounts, thus keeping the average sales price the same, all the while prices are actually dropping. I have shown this to be true in previous real estate reports that show depreciation in the real estate market.
Make Your Price Attractive If You Want To Sell Your Home

Think all REALTORS are alike?
Read what people are saying about working with Joe Manausa Real Estate! You can see thousands of real customer reviews reported on Google, Facebook and Zillow at this link: CLICK HERE FOR REAL ESTATE AGENT REVIEWS.
The recurring message is price your home to sell, or take it off the market. Less than 40% of homes listed today will sell this year. Make sure you understand, there is no such thing as "time on the market." If your home is priced correctly and being marketed across all possible channels, it will sell. I have heard horrific tales of people who believe it takes two years (or two months for that matter) to sell a home, and this is just simply not true. The time it takes to sell a home is purely based upon buyer liquidity and the amount of time it takes a formulated marketing plan to reach the majority of the prospective buyers. Period.
---
As a reminder for those who subscribe to the Tallahassee Real Estate Blog by email, some embedded pictures and videos might not be appearing in your email and you might need to click the title header to go to your browser where all will be visible. Additionally, if you would like to respond (leave a comment) to this article, you will need to "click through" to the blog site to post your feedback.
Keep checking out the Tallahassee Real Estate Blog every day for updates that include charts, graphs, and analysis of the Tallahassee real estate market.
If you like this Article then please subscribe to my
blog through a full
RSS feed
,
or you can

Subscribe by Email

.You will be able to stay informed about the happenings in the Tallahassee Real Estate Market.
Your Local Expert In Tallahassee
Are you ready to go see a home in this oft-overlooked, amazing neighborhood? Do you have further questions on the Tallahassee real estate market? If so, you can leave a comment below, give us a call at (850) 366-8917, or drop us a note and we'll give you the local information needed to ensure a successful, smooth transaction.
As a local born and raised in Tallahassee with a focus on customer service, I promise you'll find great success when working with Joe Manausa Real Estate, just as have our past customers. You can read thousands of their reviews reported on Google, Facebook and Zillow right here: Real Estate Agent Reviews Tallahassee.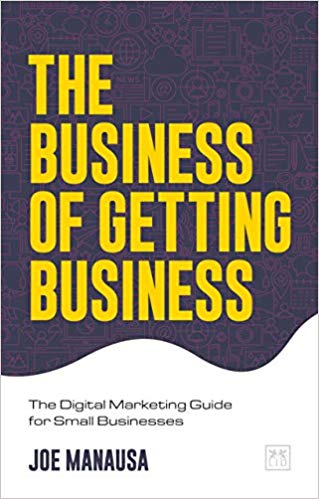 Have you heard about my new book "The Business of Getting Business?" It's a comprehensive guide for small businesses to help them make the move to digital. For those of us who want to survive and thrive in a world where large corporations are taking over, it is a must-read. It's also the perfect guide for how to sell a home in the digital age. You can find it on Amazon (UK) for immediate delivery, or you can go to Amazon (US) to reserve a copy at a pre-US published rate.