What Is Included In The Sale Of A Home?
Posted by Joe Manausa on Wednesday, June 17, 2009 at 11:39 AM
By Joe Manausa / June 17, 2009
5 Comments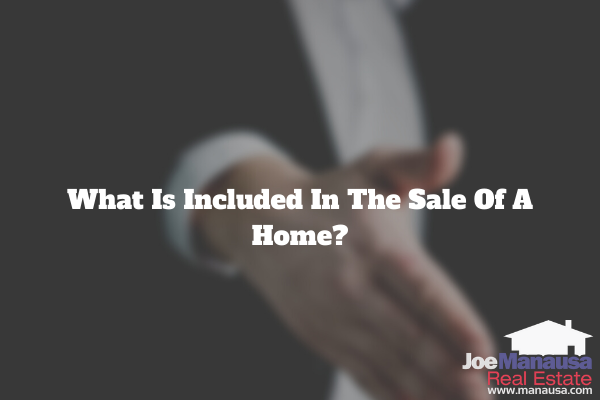 It seems that the best real estate blog articles are born from the comments and questions of the readers and subscribers. It makes sure that the content is not only fresh, but it is also based upon the current interests of people active in the Tallahassee real estate market.
Recently, a reader had a question about an offer she is making which concerned the difference between an offer and a real estate contract. She asked:
When we looked at the house we put an offer on, the seller's disclosure indicated that, among other things, the washer and dryer conveyed with the sale. We are still negotiating, but the washer and dryer have been removed from the premises. Our agent says that is perfectly acceptable, but I don't understand how they could be put in the disclosure as included and then they aren't. Is this really allowed?
So, the real question is when you negotiate a home purchase, what is included in the sale?
Real Estate Offers Can Be Changed At Any Time
Any disclosures and documents that you review before making an offer are, in a sense, part of the offer. But a home seller can change the offer at any time. Think about it. If you decide to sell your home and change your mind later, there isn't a law that requires you to continue to try and sell your home! Just as a homebuyer has the right to withdraw an offer at any time, so too can a homeseller.
The same is true with any part of your home. The washer, the dryer, and everything else is no different. So, in the question above, the seller just decided that the washer and dryer were no longer being offered as part of the home for sale.
The Real Estate Contract Is The Controlling Document
The key to the question above rests is the statement "we are still negotiating ..." which means that no contract exists. The real estate contract is the controlling document, and any item included in the contract is legally bound as part of the agreement. Once there is a contract, not just an offer, the included items become part of a legally binding agreement, not just an offer.
The seller can change the offer at any time, but once there is a contract, it takes both parties to change anything about the agreement, including what is being conveyed in the transaction. So if you are buying a home and there is something in the house (not nailed down ...), make sure that it is specifically included in the contract.
A Well-Written Real Estate Contract Is Legally Binding
The important message in all of this is that there is a big difference between an offer and a contract. Offers can be changed at any time, but a well-written real estate contract is legally binding. Make sure you work with somebody who is an expert at both, it could mean the difference between your total satisfaction and happiness with the home versus confusion and heartache over a botched, expensive purchase.
Keep Up With New Trends In Tallahassee!
Get The Tallahassee Real Estate Newsletter
Don't be the one that doesn't know what's going on when you sell a home or buy a home in Tallahassee.
Other buyers, sellers, lenders, and real estate agents have this critical information, and now you can too!
Get immediate access to our most recent newsletter.
Let more than 30 years of experience work for you with charts, graphs, and analysis of the Tallahassee housing market.
---
*Joe Manausa Real Estate is a brokerage company headquartered in Tallahassee, Florida. Its unique business model provides specialists to both home sellers and home buyers, and the results speak for themselves. JMRE has significantly more 5-star reviews on google than any other local competitor. Joe Manausa Real Estate is a leader in internet marketing and utilizes search engine optimization, email marketing, social media and data analytics to get their clients' home sold faster and for more money than any other Tallahassee brokerage firm. For more information, visit www.manausa.com or call us at (850) 366-8917.
Please Do Us A Small Favor
We work very hard to produce daily content for our long-time readers and first-time visitors. We provide this information for free, hoping to earn your respect and trust and the right to one-day help you when selling or buying a home. Can we get your help spreading the word about our blog?
If you like the content, would you please like it or share it using the Facebook button at the beginning of the post? This simple action will be greatly appreciated! THANK YOU!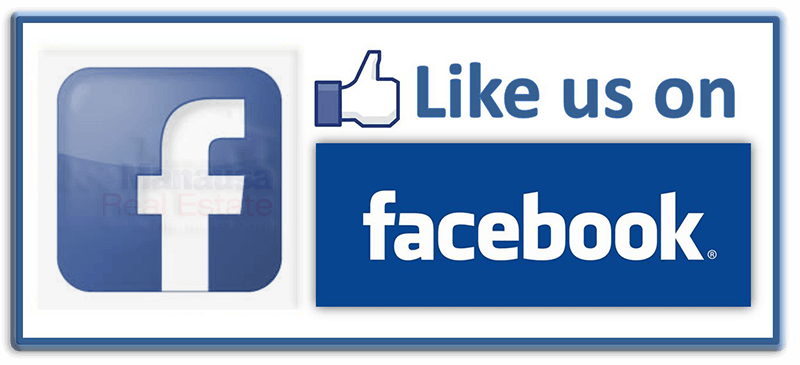 Also like us on Facebook at https://www.facebook.com/joemanausarealestate/
Joe Wrote The Book On How To Sell A Home Today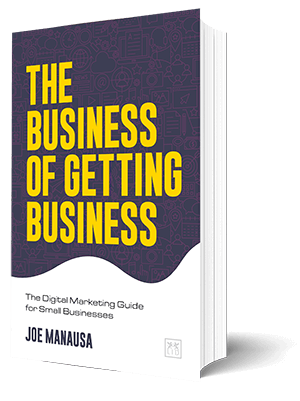 "Location, location, location' is no longer a competitive advantage. Digital marketing and going direct to consumer have made all geographical boundaries obsolete. The Business of Getting Business is a must-read modern-day survival guide for any local business to get to the next decade. Local businesses are on death ground.
They can either take a stand and re-invent themselves by embracing the digital frontier and have a chance to survive the overwhelming odds of digital direct-to-consumer capabilities that have erased all local and national business distinctions, or they can choose business as usual and accept certain death.
The Business of Getting Business is the critical survival guide for those that choose to dig in and fight."
– Anthony Noto, CEO, SoFi and former COO, Twitter
Get the book that explains it all, in a manner that is understanding to all, even technology neophytes. It's available on Amazon, a trusted source for consumers.

Think all REALTORS are alike?
Read what people are saying about working with Joe Manausa Real Estate! You can see thousands of real customer reviews reported on Google, Facebook and Zillow at this link: CLICK HERE FOR REAL ESTATE AGENT REVIEWS.