Simple Thoughts On Home Values
Posted by Joe Manausa on Wednesday, January 27, 2010 at 11:10 AM
By Joe Manausa / January 27, 2010
Comment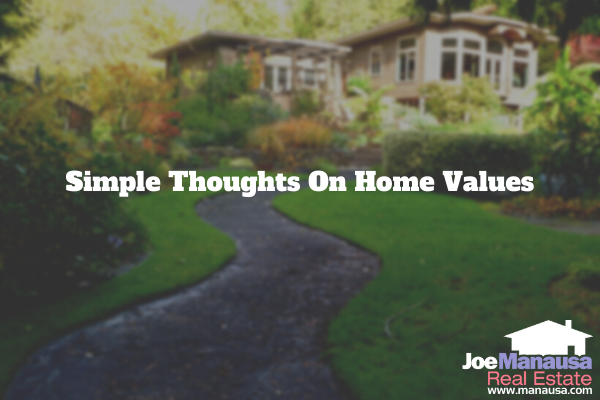 I was having a conversation yesterday with a very intelligent person about the value of their home. It was during this conversation that I was reminded that while I think about the home valuation process quite often, most people do not. There are many homes for sale in Tallahassee, and determining value is critical right now.
After we had been talking for a while, this person asked me "Joe, what is my home worth now?" He asked it in such a way that it told me he thought there was an exact, singular dollar amount "value" for his home, so I knew we had some "talking to do."
Simple Principles of Home Valuation
The value of a home depends upon the paradigm of the viewer (the "valuer"). I always like to think that there are four different ways that we can value a home, and homeowners and real estate agents need to marry-up their current motivation levels to determine which value is right at the present time.
Cost is the amount of money that it would take to replace the home today. This number is an estimate of what you would have to pay for a "replacement" homesite similar to the one in which the home is sitting, as well as what you would spend to build the actual structure(s) on the property. It is always important to look at this "cost approach" to home valuation so that you don't kid yourself on what potential buyers could do were this home not available for purchase.
Price is the amount of value established by the homeowner and the listing agent. This is an arbitrary figure that could or could not represent a value that potential buyers would feel compelled to view and potentially purchase the property.
Value is what the property is worth to someone. If you have been in the real estate business as long as I have, then you have heard a few stories about somebody who paid an amount for a home that seemed to be "crazy high" compared to what else was happening in the market.
Market Value is a price range that appeals to many buyers and causes a sale to occur within a reasonable time frame. This is the value that serious home sellers should be seeking from their real estate broker.
Value And Motivation Go Hand In Hand
The most important thing for a homeowner to understand is that their current motivation is the most critical factor when determining the value of their home. In order to illustrate, let us look at three common situations in which many potential home sellers find themselves:
"If I could get a certain amount from the sale of my home, then I could afford to buy the home in the area in which I have always wanted to live." This is an example of a home seller who has the luxury of setting a price to see what will happen. Unfortunately, this seller will not get their home sold in today's real estate market, where supply is way too high to generate enough activity to get this home viewed by serious home buyers. Often times, we say this seller will be the "highest bidder on the house," meaning the seller values the home more than buyers do.
"I know the Johnson's sold their home down the street for $X, and my home is as nice as that, so I will ask for $X as well." This homeowner is hoping that a past event will re-occur again in the form of another home sale. And it might. Of course, it most likely will have no bearing on what will happen in today's real estate market, with a different buyer. Typically, prospective home buyers choose what they feel is the best value on the day that they make their home buying decision. Therefore, the fact that prices have been dropping paired with an abundance of choices for home buyers suggests that this seller will not receive an offer either.
"I need to be out of this home by the end of May to start my new job in Atlanta on June 1st." This homeowner has a good chance of selling the home as long as he prices his home within a market value range that appeals to many buyers. This price can be determined by looking at comparable homes for sale in Tallahassee ... in other words, his competition, and priced to be the best buy.
Getting The Most Value For A Home
Nobody wants to give their home away, so the key to getting the most value for a home is knowing how to set its price. Common sense and market sense are two very different things. It should not be surprising to many readers that people who have experience doing something have more knowledge than those who don't. Yet I often times find home owners ignoring the advice from great real estate professionals in order to try to get more money for their home.
More often than not, over pricing a home results in no sale or a lower sales price due to many issues, with the most common being seller fatigue and seller fear. Understanding current market conditions is a critical prerequisite in determining the accurate market value of a home. Motivated homeowners should not hire the real estate company that proposes the highest home value, rather they should hire the real estate company that demonstrates the best ability to get the home sold.
What Is My Home Worth?
If you are interested in finding out the Market Value of your home, regardless of where in the world it is, just drop me a note and tell me where the home is and why you want to sell.
---
*Joe Manausa Real Estate is a brokerage company headquartered in Tallahassee, Florida. Its unique business model provides specialists to both home sellers and home buyers, and the results speak for themselves. JMRE has significantly more 5-star reviews on google than any other local competitor. Joe Manausa Real Estate is a leader in internet marketing and utilizes search engine optimization, email marketing, social media and data analytics to get their clients' home sold faster and for more money than any other Tallahassee brokerage firm. For more information, visit www.manausa.com or call us at (850) 366-8917.
Please Do Us A Small Favor
We work very hard to produce daily content for our long-time readers and first-time visitors. We provide this information for free, hoping to earn your respect and trust and the right to one-day help you when selling or buying a home. Can we get your help spreading the word about our blog?
If you like the content, would you please like it or share it using the Facebook button at the beginning of the post? This simple action will be greatly appreciated! THANK YOU!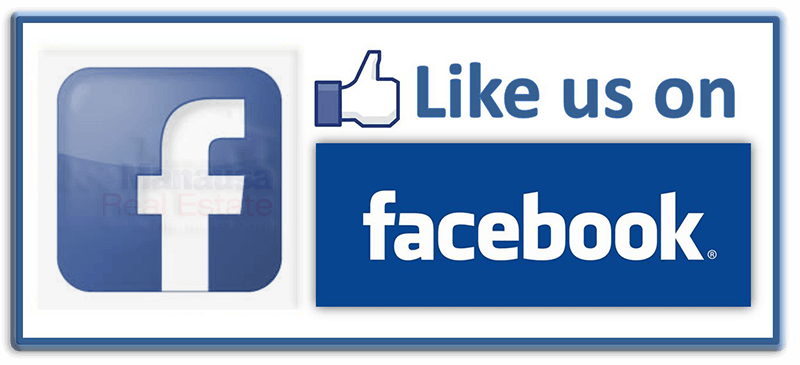 Also like us on Facebook at https://www.facebook.com/joemanausarealestate/
Joe Wrote The Book On How To Sell A Home Today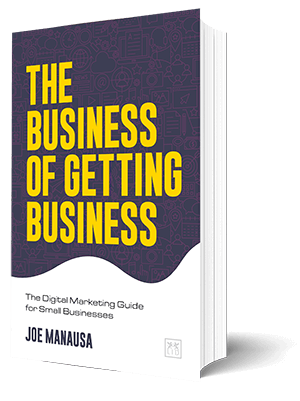 "Location, location, location' is no longer a competitive advantage. Digital marketing and going direct to consumer have made all geographical boundaries obsolete. The Business of Getting Business is a must-read modern-day survival guide for any local business to get to the next decade. Local businesses are on death ground.
They can either take a stand and re-invent themselves by embracing the digital frontier and have a chance to survive the overwhelming odds of digital direct-to-consumer capabilities that have erased all local and national business distinctions, or they can choose business as usual and accept certain death.
The Business of Getting Business is the critical survival guide for those that choose to dig in and fight."
– Anthony Noto, CEO, SoFi and former COO, Twitter
Get the book that explains it all, in a manner that is understanding to all, even technology neophytes. It's available on Amazon, a trusted source for consumers.

Think all REALTORS are alike?
Read what people are saying about working with Joe Manausa Real Estate! You can see thousands of real customer reviews reported on Google, Facebook and Zillow at this link: CLICK HERE FOR REAL ESTATE AGENT REVIEWS.