Mortgage Questions Answered By A Trusted Advisor
Posted by Joe Manausa on Friday, January 4, 2019 at 5:50 AM
By Joe Manausa / January 4, 2019
Comment
If you are planning to buy a home in Tallahassee, then you're likely to need a mortgage. Because a mortgage represents the bulk of the purchase money, there are rules and guidelines you should understand so that you choose the correct mortgage product.
We often see buyers fall for gimmick-marketing and commit to online lenders who do not deliver what they promise, so we've asked a local mortgage lender that we trust to provide some answers to important mortgage questions.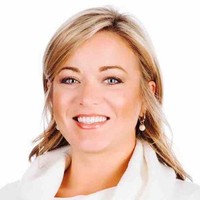 Caitlin Moore of Capital City Bank in Tallahassee has agreed to answer some questions for us that we feel are important to homebuyers. Actually, we've come up with so many questions that we've decided to do a series of interviews with Caitlin over the next few weeks to address them all. Today, we'll cover the questions we most often hear from buyers.
Q&A With A Trusted Mortgage Advisor
Joe: Caitlin, we have historically seen a lot of homebuyers choose FHA loans in order to reduce their out-of-pocket expenses. Today, many of these buyers are choosing a conventional loan product. What is the down payment requirement for today's conventional loan?
Caitlin: Contrary to popular belief, for the purchase of your primary residence, the down payment requirement is typically only 3-5%, and those funds can even be gift funds from a qualified donor.
Joe: Hey that's great. It's nice to know that people with low cash reserves can turn to family for help. So, do buyers need money for anything else when buying a home?
Caitlin: Yes, there are closing costs that need to be paid too. Closings costs are the necessary costs associated with the purchase transaction and financing of the home, bundled with the upfront insurances and taxes. Examples of the costs would be the costs to appraise, survey and inspect the home (with the exception of any home inspections you elect to have that are not required). There are costs to examine, endorse and insure a clean chain of ownership and title of the property. Additionally, there are legal services rendered for document preparation, execution of closing, and filing of all legal documents associated with the transaction. Finally, City, County, and State taxes must be paid for the purchase.
Joe: Does the down payment include or cover those closing costs?
Caitlin: No, the down payment is separate from the closing costs. The closing costs can sometimes even be negotiated to be paid in part by the seller, while the seller is not allowed to contribute to the down payment.
Joe: OK, so it seems like a smart move for a buyer to meet with a Realtor and mortgage lender prior to looking at homes to ensure that the financial plan is in order. When should the buyer be prepared to pay those closing costs and down payment?
Caitlin: Most of the costs are paid at the closing of the sale, including the down payment. The buyer will typically make a deposit with the offer, so the difference between the deposit and down payment plus closing costs will be due at closing. There are a few items that most lenders require to be paid in the first week of an executed purchase contract for services that would be completed at the beginning of the process. Those are typically the appraisal and credit report fees. The key here is to have a lender you can trust so that you can lay out a good plan that won't have you nickel and dimed from start to finish. All of these costs should be identified to the buyer long before an offer is made.
Not sure where to start with the pre-qualification process?
Simply tell us who you are and a trusted local mortgage lender will be in touch to answer all of your questions.
Joe: Lenders use some terminology that can be confusing to people buying their first home. For example, buyers will quickly learn that their debt-to-income ratio is important. Can you explain what this means?
Caitlin: Your debt-to-income ratio is the percentage of how much you have going out in monthly bills compared to how much you have coming in for monthly income. So your monthly expenses (i.e. car payments, credit card payments, loans) in addition to the proposed new mortgage payment, would need to be at, or under, a certain percentage of your monthly income (gross income). This percentage is one of the primary factors used to determine how much the bank will lend you for the purchase of a home, and the limit is designed to ensure your new home does not impede your ability to meet all of your other obligations.
Joe: OK, one last question for today Caitlin. When a buyer is getting ready to close, we often hear the lender telling them about an escrow account they need to have. Can you explain?
Caitlin: An escrow account is required by the lender to ensure that property taxes and insurance payments are made. Each month, you will make a mortgage payment to your lender, and it will include an amount for principal and interest, taxes, and insurance. The taxes and insurance portion go into a non-interest bearing account at the bank to be used at the end of the year when the property taxes need to be paid and when the insurance premium becomes due. Escrow accounts are typically required for mortgage loans, however, they can sometimes be waived (usually for a cost), though the client is typically required to finance 80% or less than the purchase price of the home. Escrow accounts do not cost the client anything, in fact, they are designed to save money by paying taxes early, and they protect both the client and the institution holding the mortgage to ensure the property taxes and insurance premiums are always current.
Joe: Ok, so the escrow allows the homebuyer to put-away money every month for the tax bill and insurance premium which are due at the end of the year. That's great, thank you Caitlin.
Thank you so much for giving our readers some insight into the issues they will face when borrowing money to buy a home. I look forward to continuing our discussion and learning more about the mortgage process in our future interviews.
Questions For Your Mortgage Lender
Do you have questions you would like answered by one of the top mortgage originators in Tallahassee? All you need to do is give us a call at (850) 366-8917, drop us a note, or leave a comment below and we'll address them in our next interview with Caitlin Moore of Capital City Bank.
Your Local Expert In Tallahassee
When moving to, in, or from Tallahassee, you will fare better if you work with a local expert. We are here to help. If you have further questions on the Tallahassee real estate market, you can leave a comment below, give us a call at (850) 366-8917, or drop us a note and we'll give you the local information needed to ensure a successful, smooth transaction.
As a local born and raised in Tallahassee with a focus on customer service, I promise you'll find great success when working with Joe Manausa Real Estate, just as have our past customers. You can read thousands of their reviews reported on Google, Facebook and Zillow right here: Real Estate Agent Reviews Tallahassee.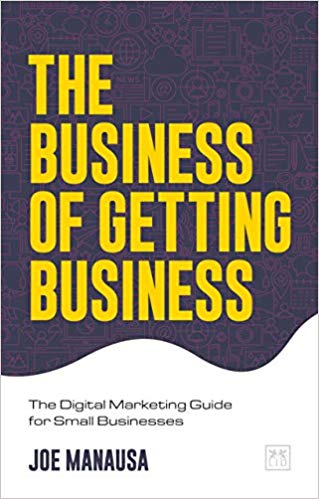 Have you heard about my new book "The Business of Getting Business?" It's a comprehensive guide for small businesses to help them make the move to digital. For those of us who want to survive and thrive in a world where large corporations are taking over, it is a must-read. It's also the perfect guide for how to sell a home in the digital age. You can find The Business Of Getting Business from each of the trusted retailers below.

Think all REALTORS are alike?
Read what people are saying about working with Joe Manausa Real Estate! You can see thousands of real customer reviews reported on Google, Facebook and Zillow at this link: CLICK HERE FOR REAL ESTATE AGENT REVIEWS.