Mortgage Broker Answers First Time Home Buyer Loan Questions
Posted by Joe Manausa on Thursday, February 28, 2019 at 5:58 AM
By Joe Manausa / February 28, 2019
Comment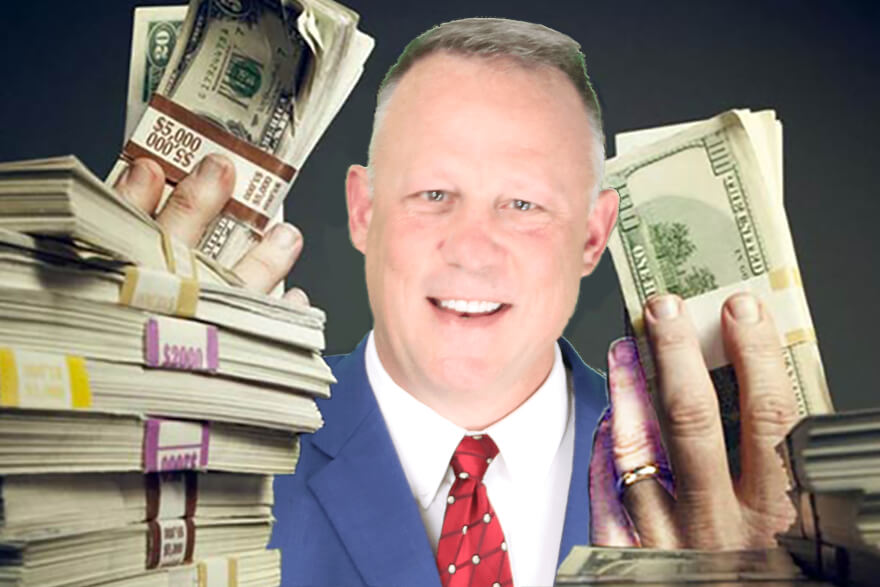 Most first time home buyers have a lot of questions about borrowing money, and many turn to lenders and mortgage brokers late in the process to find their answers.
If you are preparing to buy a home, whether its your first or otherwise, we have asked Caitlin Moore of Capital City Bank to help us in your early preparation. Knowing this information before you select a home will save you money!
This article has some "must know" information about the mortgage loan process, and it is also part of a series that we have produced so that we can answer all of our readers' mortgage-related questions before they buy a home. If you would like to start from the beginning, you can follow these links to get started:
The following Q&A with Caitlin Moore should help you better prepare to purchase and finance your next home:

What is the difference between "pre-qualified" & "pre-approved"?

Pre-qualified means you have told your loan officer what your income is, how much you have in assets, and have allowed them to review your credit report to see if you might qualify for a home, however, the information provided has not been supported with documentation or underwriter review. Pre-approved means you have provided documents to support your income and assets, and they have been reviewed and you have preliminary approval. I always recommend providing your documents upfront, they will need to be provided regardless so why not knock that out up front so you can focus on the fun part?

What are the documents you need to provide for a mortgage loan application?

Each client's needs may vary, and the loan type will also play a part, however there are the "basics" that are going to be staples. Those are your most recent 2 years tax documents (W2's, 1099's 1040's), 2 months bank statements (all pages), 30 days' worth of pay statements, government issued identification, and then depending on your individual circumstances, there may be additional items.

Why do we need to provide all pages of our bank statements?

I actually get that one often, and there are several reasons really. The main one (I know it may seem silly) but we just have to verify the funds used for the purchase are from an acceptable source. There are several "acceptable" sources, gifts from family, funds from the sale of another asset, but there has to be a paper trail to support the funds if they are not just from income and savings.

I am self-employed, how does that impact this process?

That just means it is vital you provide all of your tax documents up front. The general rule is that you need to have at least a two-year history. Keep in mind the income that can be used for qualifying is typically only the net profit after expenses are paid, however, we can review the documents and get the accurate amount for you.

What is the difference between my interest rate and my APR?

The interest rate is the rate of interest you are charged to borrow the money for your home. The APR is the total cost of the interest plus any fees (i.e. origination fees, points, or costs you pay for the loan) expressed as a percentage.

I have heard of paying points, what does that mean?

When you hear of someone "paying points" that means they are paying extra out of pocket up front to buy down the interest rate. Paying 1 point is paying 1% of your loan amount, however, the amount that 1 point reduces your rate is not 1%. It is usually only a small fraction of a %. There is a pretty simple way to quickly evaluate if doing this would be worth it for a client or not, but definitely on a case by case basis.

What about Mortgage Insurance, I have heard you can pay that up front as well instead of monthly?

Yes, you can, and sometimes this can work to your benefit tremendously, sometimes it may make much more sense to pay monthly. If you have negotiated the seller to pay your closing costs, and you have room to spare, you can even do a "split-premium" where you pay a portion upfront to reduce the monthly cost as well.
Should you lock-in a rate with your mortgage lender?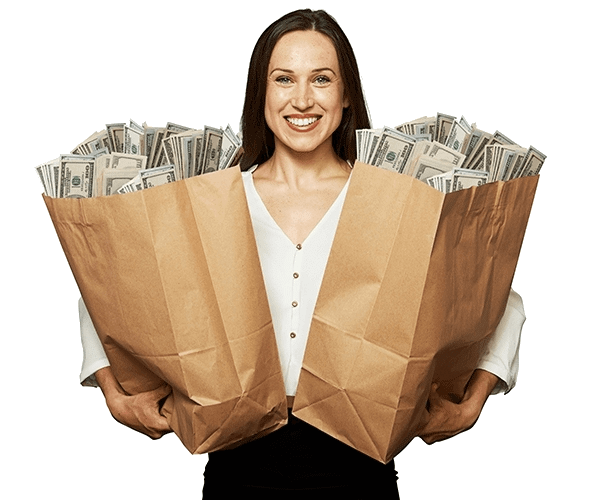 Shopping for "money" is tough, there are tips and tricks you should know, like "when to lock your rate."
The best way to find out is to discuss your present needs and compare them to current conditions in the mortgage market. You need to speak with an expert, somebody you can trust.
Simply provide your contact information below and we will help you evaluate the best time and way to utilize a mortgage interest rate lock.

How do I ask a seller to pay the closing costs?

That is something you and your Realtor work out in your negotiations for the purchase. There are several ways to reach a purchase price and work out the details to benefit all parties. Depending on your loan type and how much you put down, you can negotiate seller concessions anywhere from 3% up to 6% on a primary residence purchase.

Why does it take up to 30 days to close a mortgage loan? I can buy a car on the spot with great credit?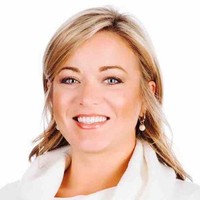 Well, there is a lot that goes into a mortgage, and several parties involved. Each person plays a part, and they each need a few days to provide their service. To name a few, you will typically want a whole home inspection and a full report of the results. The home inspection may lead to a Wood Destroying Organisms inspection, or a septic inspection if applicable, etc. Your loan originator will have to verify the information you provided to them is accurate through documentation but also third parties, and an underwriter has to review to make sure everything is acceptable to the loan types "guidelines". There is an appraisal that needs to be done to make sure the house value is in line with your purchase price; There is a title insurance company who is researching the ownership history to make sure there is a clean chain of title. Basically, there is a team working for you to protect your best interest and in order for them to do this thoroughly, it takes a little time. Sometimes it can be very quick and easy; sometimes there can be delays, on average it works out to be about a 30-day process.

Should I get a fixed rate mortgage or an adjustable rate?

That would completely depend on your situation and your needs. Most buyers tend to lean toward a fixed rate mortgage because it is easier to get comfortable with. There are scenarios where an adjustable rate would be fine as well, and even beneficial. If you are looking to be in the house for only a couple years, and could save money on interest with a lower rate ARM (Adjustable Rate Mortgage), then you could potentially be in a more equitable position when you are ready to sell by making more principal payments than you would have by default with a fixed rate. Most banks today do not offer any ARMs that are super risky; they will typically have "caps" on how much the rate can adjust after the fixed period for both the year over year adjustment and the lifetime of the loan.
Noto Recommends You Read Joe's Book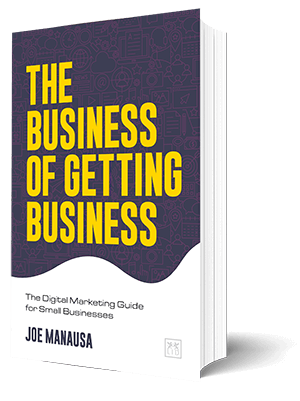 "Location, location, location' is no longer a competitive advantage. Digital marketing and going direct to consumer have made all geographical boundaries obsolete. The Business of Getting Business is a must-read modern-day survival guide for any local business to get to the next decade. Local businesses are on death ground.
They can either take a stand and re-invent themselves by embracing the digital frontier and have a chance to survive the overwhelming odds of digital direct-to-consumer capabilities that have erased all local and national business distinctions, or they can choose business as usual and accept certain death.
The Business of Getting Business is the critical survival guide for those that choose to dig in and fight."
– Anthony Noto, CEO, SoFi and former COO, Twitter
Get the book that explains it all, in a manner that is understanding to all, even technology neophytes. It's available on Amazon, a trusted source for consumers.