Reader Exposes Surprising Twist In Median Market Time For Tallahassee Homes
Posted by Joe Manausa on Tuesday, January 10, 2017 at 8:40 AM
By Joe Manausa / January 10, 2017
Comment
Yesterday I wrote an article detailing the flaws in the measurement of market time for residential home sellers, and I received an interesting response from a reader.
And you know I love when readers guide our content.
Hands down, bar none, the best articles we have posted on the Tallahassee Real Estate Blog have been ones motivated by reader feedback, and today is one of those articles.
After publishing our Weekly Special Report and Related Blog Post yesterday, a reader had this to say (and ask):
I always appreciate your analysis of the market. In this week's update, you chart the average number of days on market before a contract. Have you also looked at the median number of days on market? The median is better at ignoring those very long listings that never sell, which I don't think you are really interested in. They might go 300+ days on market, and each of those days pulls your average up unless you have a 0-day contract to balance it out.
While we might be seeing a systematic lengthening of contracts, we might also be seeing a few properties (the same ones every month) that keep going longer and longer even though the rest of the market is turning over. Then when a long one sells and drops off the chart, the average number of days plunges the next month, even though nothing significant actually happened.
The median weights each property equally instead of weighting those that have been on the market longer as more important. If your average is increasing and median is not, there are some incorrectly priced or undesirable properties. If both are increasing together, there is a systematic move in the body of the market. I don't know which it is, but I bet you do. - William IPTH
Median Market Time For Tallahassee Home Sellers
Awesome observations, so let's start by looking at the median days on the market for successful home sellers in Tallahassee.
The graph above displays the median number of days it took successful existing home sellers to acquire a buyer each month for the past 4+ years.
The orange line shows the the median for "fresh" listings (listings new to the market), while the gray line shows the median for those listings that had previously tried and failed with a different agent.
Thanks to our reader's suggestion, we now see what we would expect in a market where inventory is declining and the number of buyers is on the rise. Shorter market time for home sellers.
But just as we explained with our measurement of "average" market time (mean market time), the results in the graph above are also skewed.
Why We Cannot Accept Median Market Time Results
The same issues we found with calculating the average time on the market for home sellers are also present when we attempt to calculate the median.
Listing agents often time cancel their listings and immediately re-start them (in order to re-set the market time clock).
A percentage of homeowners try to sell their home as "For Sale By Owners" before hiring a real estate agent. The time the home is on the market by owner is not counted.
Sellers often go through two or more agents before their home sells. All time on the market prior to the final listing period are ignored in market time analysis.
Some homes have gone off the market without selling and are not active now. How is this time considered?
Why We Can Accept Median Market Time Trends
So we know a lot of the data we would like to use to calculate the median time on the market has been ignored because it has been altered or omitted for one reason or another, I believe we can accept the trend (the amount of time it took to sell is falling tremendously).
But please remember the significance of the unreliable data.
There are listings that took several years to sell after being listed with numerous real estate agents that show a market time of just a few days that are represented in the gray line in the graph above. If "Agent Mary" sold the house in five days though it was previously listed with four other agents, the median calculation only knows about the five days it took to sell on the final attempt.
We absolutely know the median calculation is grossly skewed towards a shorter time frame.
Why Median Market Time And Average Market Times Should Be Ignored
The reason that Joe Manausa Real Estate even measures market time is because some sellers do not understand that it is a bogus metric and they are easily impressed by an agent who comes in spewing statistics. We know we need to know the answer, even if it is invalid.
More importantly though, most sellers want to know "How long will it take to sell my home?"
For more than 95% of the home sellers, the answer in the digital age is "4 to 14 days."
With ample liquidity in the market (which the bottom 95% of the market maintains), an aggressive marketing plan reaches 95% of the ready buyers for a home in its first 4 days on the market. If the property is priced correctly, one or more offers will be received within those first two weeks.
Wanna Know Why Most Real Estate Marketing Plans Don't Work?
Because most real estate agents don't work a plan!
With roughly half the listings in the Tallahassee MLS failing to sell during their initial listing period, you have to wonder if real estate agents are lazy or if they are ignorant.
Who would you rather hire, somebody too lazy to market your home EVERY DAY, or somebody who does not realize that daily marketing is essential?
If neither of those options appeals to you, let us know by making contact with us below. We'll take it from there!
If you are wanting to make a move, I suggest that you get the information that you need to make the best decision for you and your family. If you are in the Tallahassee real estate market, then you are in luck! Simply drop me a note and we'll give you a "no strings attached" understanding of what it will take and what you should expect should you sell your Tallahassee home in 2017.
Please Do Us A Small Favor
We work very hard to produce daily content for our long-time readers and first-time visitors. We provide this information for free, hoping to earn your respect and trust and the right to one-day help you when selling or buying a home. Can we get your help spreading the word about our blog?
If you like the content, would you please like it or share it using the Facebook button at the beginning of the post? This simple action will be greatly appreciated! THANK YOU!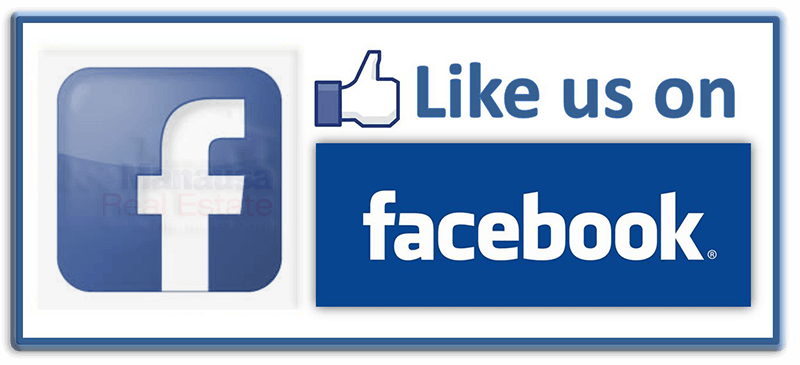 Also like us on Facebook at https://www.facebook.com/joemanausarealestate/
Your Local Expert In Tallahassee
When moving to, in, or from Tallahassee, you will fare better if you work with a local expert. We are here to help. If you have further questions on the Tallahassee real estate market, you can leave a comment below, give us a call at (850) 366-8917, or drop us a note and we'll give you the local information needed to ensure a successful, smooth transaction.
As a local born and raised in Tallahassee with a focus on customer service, I promise you'll find great success when working with Joe Manausa Real Estate, just as have our past customers. You can read thousands of their reviews reported on Google, Facebook and Zillow right here: Real Estate Agent Reviews Tallahassee.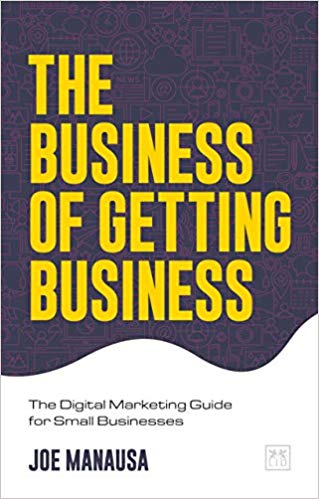 Have you heard about my new book "The Business of Getting Business?" It's a comprehensive guide for small businesses to help them make the move to digital. For those of us who want to survive and thrive in a world where large corporations are taking over, it is a must-read. It's also the perfect guide for how to sell a home in the digital age. You can find The Business Of Getting Business by clicking on any of the trusted retailers below.

Think all REALTORS are alike?
Read what people are saying about working with Joe Manausa Real Estate! You can see thousands of real customer reviews reported on Google, Facebook and Zillow at this link: CLICK HERE FOR REAL ESTATE AGENT REVIEWS.