Ignoring The Shadow Inventory Will Not Make It Go Away
Posted by Joe Manausa on Thursday, March 25, 2010 at 11:54 AM
By Joe Manausa / March 25, 2010
Comment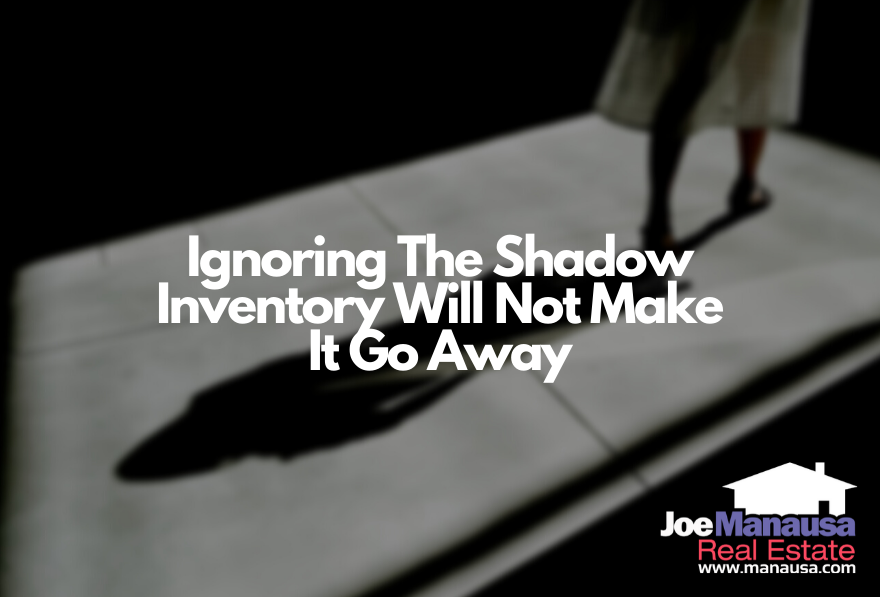 The National Association of REALTORS® released its monthly spin on the market two days ago, and I am noticing a growing trend of careful omission that seems to extend from coast to coast. Apparently, everybody is just hoping the shadow inventory of homes is just going to go away.
When reports and reporters talk about housing inventory levels, they need to address whether or not changing levels are caused by sales, or because of some other action. For example, if somebody plans on selling their home "when the market recovers," aren't they just "inventory in waiting?"
In the February Existing Home Sales Report released by NAR on Tuesday, Lawrence Yun (Chief Economist for NAR) reported:
The key test for a durable recovery comes in the next few months as the tax credit deadline approaches," Yun said. "If we see a surge in home buying comparable to last fall in the months leading up to the original tax credit deadline, then enough inventory should be absorbed to ensure a broad home price stabilization.
This is so typical of the real estate reports that I read from all around the country. This statement is not so much "incorrect" as it is a serious omission of the real issue. Sure the tax credit deadline is going to hit at the end of next month, and sure it is going to most likely slow down the rate at which median priced homes (plus or minus 20%) are selling, but is it really the biggest issue affecting inventory absorption?
Shadow Inventory Is The Elephant In The Room
I think the tax credit helped bring more buyers into the market, though not in the upper price ranges. $8,000 (or less) is not much of a motivator for somebody buying a $500,000 house though, so we saw homes priced well above the median values see little impact from the tax credit. When the tax credit goes away, I do not think it will have much impact on this segment of the market.
The shadow inventory of homes on the other hand is going to have a huge impact on inventory over the next few years. When we last analyzed the potential size of this pool of homes that should be in the market, but are not, we found that Tallahassee has more than 1 year's supply of homes in the shadow inventory. That means that while our measured statistics say that there are 12.6 months of supply of homes in Tallahassee, there is an equal or greater number of homes waiting in the wings for this great recovery.
Tallahassee is not abnormal in its shadow inventory issues. Almost everywhere around the country, homes are piling up that need to be sold, but have conveniently dropped out of the measured list of homes for sale. And there are dangerous signs that important market influencers are not paying attention to this.
Two organizations that will have a big influence on how long and how painful this recovery will be are the National Association of REALTORS® and the National Association of Home Builders®. If the Builders and the REALTORS® continue to remind the market about normal supply and demand forces, we will work through the glut of homes in a fairly orderly fashion.
But if we pretend like the shadow inventory does not exist, and we fire-up the construction industry again, it might have disastrous affects on an already battered housing market. The market needs to absorb all of the homes:
that are on the market,
that have moved to the rental market (and are vacant),
that have moved to bank assets (and not listed),
that were listed in the past and failed to sell,
and those in loan default.
Pay Close Attention To Home Inventory Levels
If you want to estimate the size of the shadow inventory in your area, just ask your REALTOR® how many homes failed to sell over the past two years that are not currently re-listed. Take that number and know that there is most likely a similar number of homes that are upside-down and with loan defaults that banks have yet to deal with. The number might be troubling.
Popular Subdivisions In Tallahassee
(All Tallahassee Subdivisions can be found the Tallahassee Neighborhoods page)
Please Do Us A Small Favor
We work very hard to produce daily content for our long-time readers and first-time visitors. We provide this information for free, hoping to earn your respect and trust and the right to one-day help you when selling or buying a home. Can we get your help spreading the word about our blog?
If you like the content, would you please like it or share it using the Facebook button at the beginning of the post? This simple action will be greatly appreciated! THANK YOU!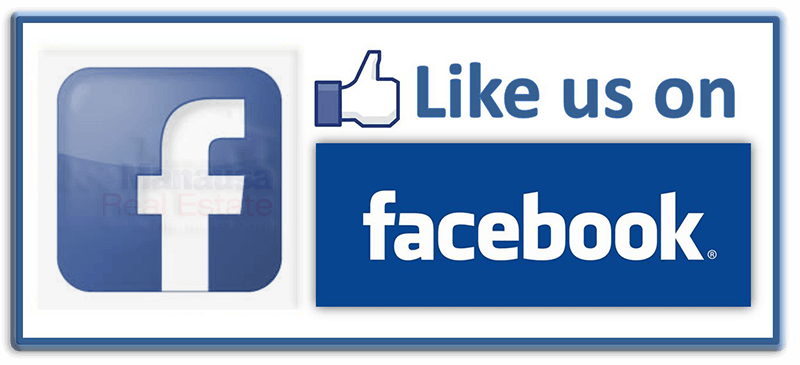 Also like us on Facebook at https://www.facebook.com/joemanausarealestate/
Joe Wrote The Book On How To Sell A Home Today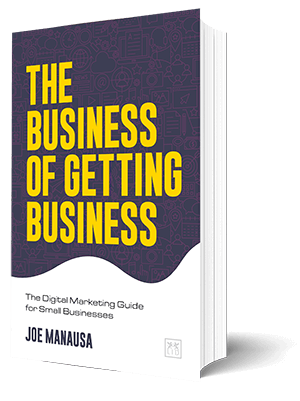 "Location, location, location' is no longer a competitive advantage. Digital marketing and going direct to consumer have made all geographical boundaries obsolete. The Business of Getting Business is a must-read modern-day survival guide for any local business to get to the next decade. Local businesses are on death ground.
They can either take a stand and re-invent themselves by embracing the digital frontier and have a chance to survive the overwhelming odds of digital direct-to-consumer capabilities that have erased all local and national business distinctions, or they can choose business as usual and accept certain death.
The Business of Getting Business is the critical survival guide for those that choose to dig in and fight."
– Anthony Noto, CEO, SoFi and former COO, Twitter
Get the book that explains it all, in a manner that is understanding to all, even technology neophytes. It's available on Amazon, a trusted source for consumers.

Think all REALTORS are alike?
Read what people are saying about working with Joe Manausa Real Estate! You can see thousands of real customer reviews reported on Google, Facebook and Zillow at this link: CLICK HERE FOR REAL ESTATE AGENT REVIEWS.