Tallahassee Housing Market - The Chase Is On
Posted by Joe Manausa on Wednesday, March 24, 2010 at 9:33 AM
By Joe Manausa / March 24, 2010
4 Comments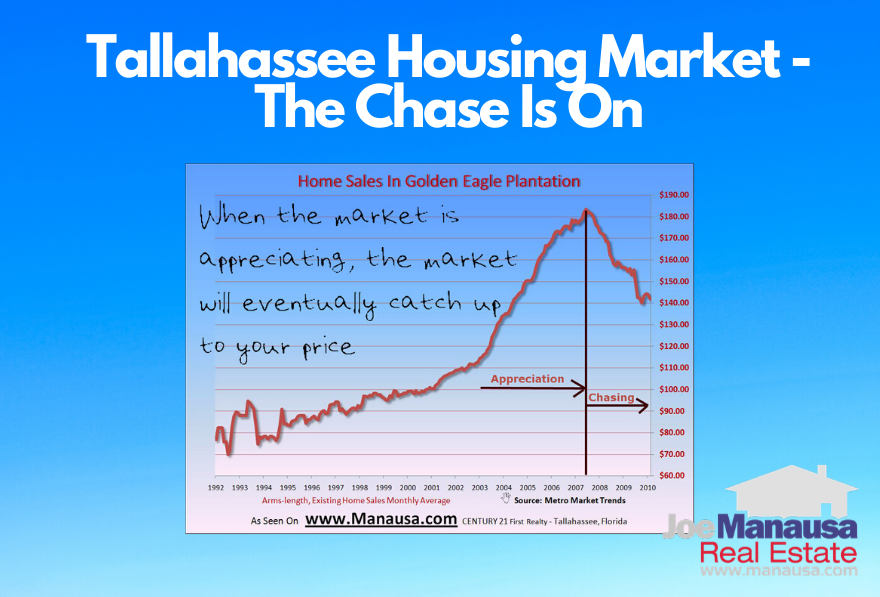 Chasing the market is a sales pricing method that is killing many of today's homeowners, and they do not seem to understand why it is happening. I am hoping that with a few simple pictures, I can convey what is happening now in the Tallahassee housing market and how it can be prevented.
"Hey Joe, let's go ahead and try it at our price, we can always drop it down if it doesn't sell."
Most people feel like they are not in a hurry to sell their home, so this statement is one that every REALTOR® has heard a million times. But there is major breach in logic that is occurring and must be addressed.
The Tallahassee Housing Market Is Still Depreciating
Home values are dropping in the Tallahassee housing market, so "waiting for later" is equivalent to "waiting until the home is worth less than today." If you really need to sell your home, you really are in a hurry. Values are dropping, so now is better than next year.
If you do not need to sell your home, I am very bullish on the long-term housing market and the market will return once we consume the glut of homes available. But do not think that prices will spring back to today's levels, they will have to climb back to today's prices from the bottom that they reach. I suspect we are looking at a 5 to 7 year wait to "get some of your equity back."
Chasing The Market Explained Graphically
I created the following graph a few years ago when we first started to encounter falling prices. It shows how over-pricing a home in a traditional market just makes it take longer to sell. But using this technique in a depreciating market might create a situation where the home will never sell.
What this roughly shows (I was never much of an artist) is that every time a homeowner lowers the asking price, they are just maintaining their "over-the-market" price margin, and thus are not getting sold. The buyers that see the house do not see the value, as the market value is always below the asking price. This is how we coined the "chasing the market" term, because a seller in this situation appears to be chasing the market all the way down.
The sad irony in this is that many current sellers in Tallahassee would have sold their homes last year at the prices that they are asking today. Had they hit the market then at this price, it would have sold. How many of them next year will be saying "I should have sold it last year when I could."
Popular Subdivisions In Tallahassee
(All Tallahassee Subdivisions can be found the Tallahassee Neighborhoods page)
Please Do Us A Small Favor
We work very hard to produce daily content for our long-time readers and first-time visitors. We provide this information for free, hoping to earn your respect and trust and the right to one-day help you when selling or buying a home. Can we get your help spreading the word about our blog?
If you like the content, would you please like it or share it using the Facebook button at the beginning of the post? This simple action will be greatly appreciated! THANK YOU!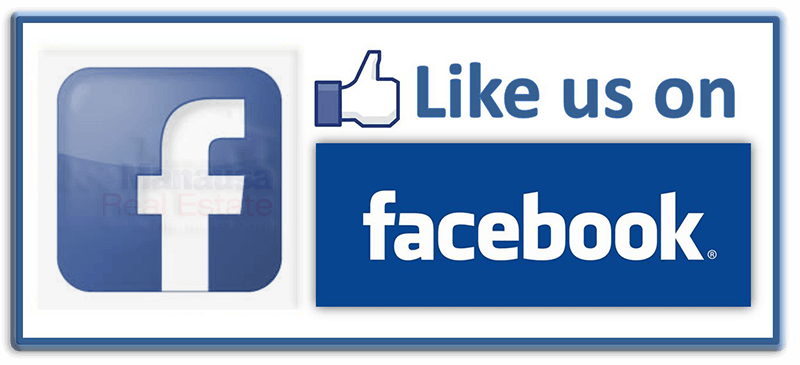 Also like us on Facebook at https://www.facebook.com/joemanausarealestate/
Your Local Expert In Tallahassee
Are you ready to go see a home in this oft-overlooked, amazing neighborhood? Do you have further questions on the Tallahassee real estate market? If so, you can leave a comment below, give us a call at (850) 366-8917, or drop us a note and we'll give you the local information needed to ensure a successful, smooth transaction.
As a local born and raised in Tallahassee with a focus on customer service, I promise you'll find great success when working with Joe Manausa Real Estate, just as have our past customers. You can read thousands of their reviews reported on Google, Facebook and Zillow right here: Real Estate Agent Reviews Tallahassee.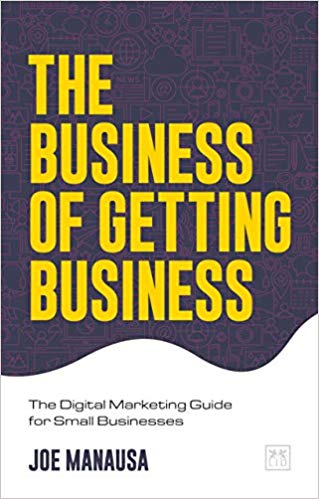 Have you heard about my new book "The Business of Getting Business?" It's a comprehensive guide for small businesses to help them make the move to digital. For those of us who want to survive and thrive in a world where large corporations are taking over, it is a must-read. It's also the perfect guide for how to sell a home in the digital age. You can find it on Amazon (UK) for immediate delivery, or you can go to Amazon (US) to reserve a copy at a pre-US published rate.

Think all REALTORS are alike?
Read what people are saying about working with Joe Manausa Real Estate! You can see thousands of real customer reviews reported on Google, Facebook and Zillow at this link: CLICK HERE FOR REAL ESTATE AGENT REVIEWS.