How Home Values Are Determined
Posted by Joe Manausa on Tuesday, June 3, 2008 at 1:04 PM
By Joe Manausa / June 3, 2008
5 Comments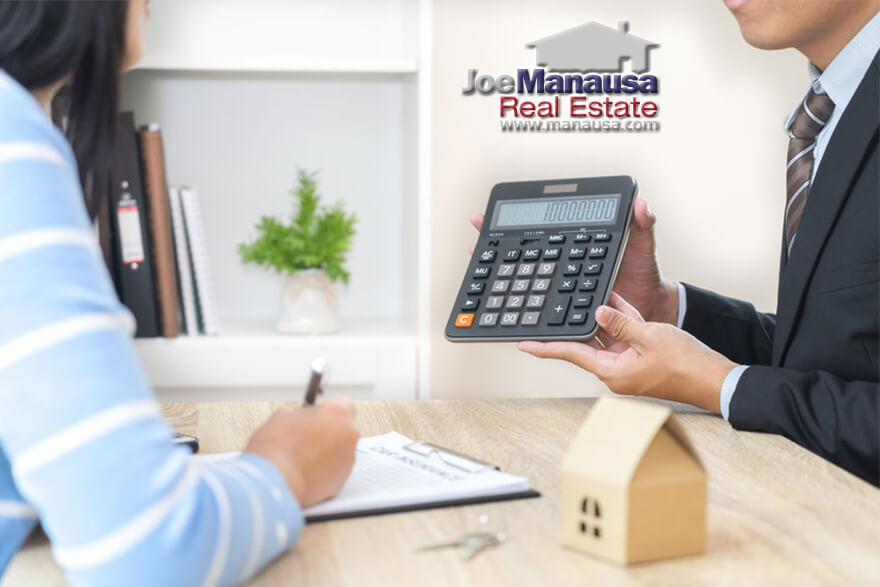 I thought I might provide some insight on How Home Values Are Determined.
If you understand this, then you'll know how to sell your home and buy a home as well.
Everyone who owns a home typically likes particular aspects of that home. But these likes and dislikes have less to do with value that you might think, so let me give you some value-thoughts to chew on:
Value is a moment in time, and is based on what else buyers can buy, the day they go out and look at your house.
Prices are not forever, because values are fluid. They go up, and they go down, depending what other sellers do with their prices.
Value is never an isolated concept, its always relationship concept, value in relationship to what other people buy.
Agents and Sellers set prices, but buyers determine value. This is critical because we can set prices all day long, but we don't have any control over the market. The buyer will tell us if the price is right.
I often times find that home owners do not know how home values are determined and I find that one of the biggest roles that real estate professionals have is to continuously remind our Sellers of this.
When somebody decides to sell their home, they think about what they want for it and they think about what they will do with the proceeds. Unfortunately, none of the buyers for the home care.
Some of the key things seller's think about that buyers do not consider important ...
What does
not

affect value?
What you paid for the house
Your remodeling costs
The amount of cash you need to buy your new house
What you want for your house
What I say your house is worth
What other real estate agents say your house is worth
What an appraiser says your house is worth
What the tax assessor said your house was worth
So, how do we know how home values are determined? They are determined by what a buyer is willing to pay in today's market, based on the comparison of your house with others on the market, both here and in other neighborhoods. (Analogy: Buyers don't just say" I'm only going to buy in the Golden Eagle Subdivision in Tallahassee." They don't look just in the Golden Eagle Subdivision; they look at a larger category of inventory, across many subdivisions in Tallahassee. They screen price range, bedrooms, bathrooms, school zones, etc.)
There are a lot of people who endorse Joe for the job of selling your home, from Barbara Corcoran (Star of ABC's Shark Tank) to Preston Scott (host of Tallahassee's top daily "Audio Magazine," as well as the thousands of happy customers Joe has helped in the past. Listen why!
Who determines value?
BUYERS - I have never, ever spoken with a buyer who said, " I don't like that house on Elm Street, but let's go look at comparable properties to determine its value." Buyers don't care about comparables (nor the value of your home) unless they like your home. The most critical data you can operate off of when determining the value of your home is from the homes available in the marketplace the day the buyer goes out and shops.
UNDERSTANDING COMPETITION
People with their homes on the market are competing with the other people and builders who have homes on the market. The number of Buyers is limited and you have to be the best deal if you want your home chosen. Do not ever misunderstand that you are in a race; a competition to attract the best buyer for your home!
UNDERSTANDING CHANGE DYNAMICS
If the market changes tonight and your competition all drop their prices $5,000, then you wake-up tomorrow over-priced. And you have to do something about it. This is the concept of "value is a moment in time." Do not ever think that you have "set" the price on your home and that you do not need to pay attention to value movements in your marketplace.
WHY DOES EVERYONE TALK ABOUT COMPS?
"Comps" is a real estate industry term, short for comparable property sales in the past, that many people errantly rely on to determine value. The critical error that they make is the assumption that markets don't go up and don't go down! BAD ASSUMPTION! No other commodity works that way! Why would houses?
Your Local Expert In Tallahassee
When moving to, in, or from Tallahassee, you will fare better if you work with a local expert. We are here to help. If you have further questions on the Tallahassee real estate market, you can leave a comment below, give us a call at (850) 366-8917, or drop us a note and we'll give you the local information needed to ensure a successful, smooth transaction.
As a local born and raised in Tallahassee with a focus on customer service, I promise you'll find great success when working with Joe Manausa Real Estate, just as have our past customers. You can read thousands of their reviews reported on Google, Facebook and Zillow right here: Real Estate Agent Reviews Tallahassee.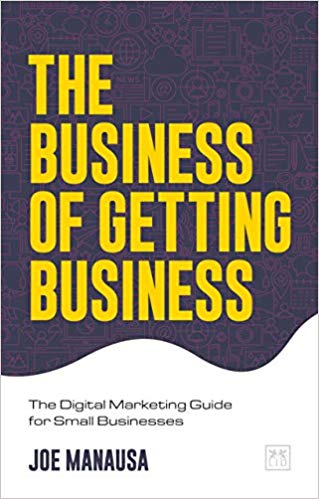 Have you heard about my new book "The Business of Getting Business?" It's a comprehensive guide for small businesses to help them make the move to digital. For those of us who want to survive and thrive in a world where large corporations are taking over, it is a must-read. It's also the perfect guide for how to sell a home in the digital age. You can find The Business Of Getting Business by clicking on any of the trusted retailers below.

Think all REALTORS are alike?
Read what people are saying about working with Joe Manausa Real Estate! You can see thousands of real customer reviews reported on Google, Facebook and Zillow at this link: CLICK HERE FOR REAL ESTATE AGENT REVIEWS.