Housing Market Recovery Starts At The Median
Posted by Joe Manausa on Tuesday, September 22, 2009 at 10:53 AM
By Joe Manausa / September 22, 2009
Comment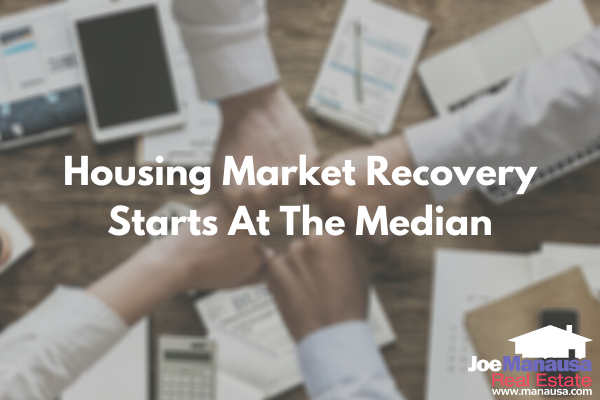 Lately, we have identified the fact that it appears that we've reached the bottom of the housing market and in fact, we are seeing signs of increased home buyer activity. Yesterday's blog included real estate graphs that showed a rise in closed home sales as well as an increase in the new pending contracts., so I received a few comments and feedback from our regular readers.
One such comment/question about real estate in Tallahassee, Florida came from "Buddy" who wrote:
Joe.... Many of the Real Estate agents I talk to are experiencing an up-tic in activity, but most of them say it is in the $400K and below market on housing, and little or no activity in finished lot sales. I wonder if the data stream you are looking at can shed any light on the higher priced ranges for house sales, and has the lot sale market shown any improvement?

As always I look forward to your insightful analysis.

Buddy
In order to answer Buddy's question, I went the Leon County Tax Assessors database of residential sales in Tallahassee. This includes single family detached homes, condos, and townhouses. In order to clarify market activity, I have created a real estate graph for existing home sales and then separately I have created one for new home sales. The results are somewhat surprising.
Tallahassee Existing Home Sales Slow At Higher Price Ranges
The trend for existing home sales in the $300K to $500K price ranges was far better than I thought it would be. Unfortunately, once we get about $500K, we see the slow sales that were expected.
In the real estate graph above, the vertical lines show the actual number of sales each month, while the sloping lines show the current trend for each price range. The $300K - $500K price range is showing a strong upwards trend and is represented in the graph in red. The green and purple show the higher price ranges which appear to have little to no growth, but happily neither one is trending downward.
Tallahassee Upper End New Home Sales Fairly Flat
The results for new home sales is not nearly as surprising. We are seeing very little activity about $500K (only 1 closing since March of this year) and the trend doesn't suggest anything changing for quite some time.
Tallahassee Residential Lot Sales Slowing As Well
One way to forecast movement in new home sales is by monitoring residential lot sales in Tallahassee. This is something that we have measured every month going all the way back to 1991, so there are no surprises here. The recent trend of lot sales in Tallahassee is fewer and cheaper.
Above, we see the red line showing the average lot price in Tallahassee has dropped below $73,000 and monthly lot sales (green) over the past year have dropped to just 42. Just one year ago monthly sales were at 60 lots and average prices were $10,000 higher. I suspect we will continue to see the average price drop as excess inventories of developed lots are consumed.
Upper End Housing Inventories High In Tallahassee
I know that Buddy was looking for some good news in these reports, but unfortunately they have pretty much confirmed what he knows to be true from his "on the street" experience. Homes above $400K have too much inventory and pricing pressures are tough right now.
One way to keep an eye on this is to download the monthly housing report (see sidebar on right) and look at the months of supply in each price range. Once we get to the $500K and up price points, months of supply exceed two years! This suggests to me that recovery for these homes has quite a ways to go.
As a reminder for those who subscribe to the Tallahassee Real Estate Blog by email, some embedded pictures and videos might not be appearing in your email and you might need to click the title header to go to your browser where all will be visible. Additionally, if you would like to respond (leave a comment) to this article, you will need to "click through" to the blog site to post your feedback.
Keep checking out the Tallahassee Real Estate Blog every day for updates on real estate in Tallahassee Florida.
Please Do Us A Small Favor
We work very hard to produce daily content for our long-time readers and first-time visitors. We provide this information for free, hoping to earn your respect and trust and the right to one-day help you when selling or buying a home. Can we get your help spreading the word about our blog?
If you like the content, would you please like it or share it using the Facebook button at the beginning of the post? This simple action will be greatly appreciated! THANK YOU!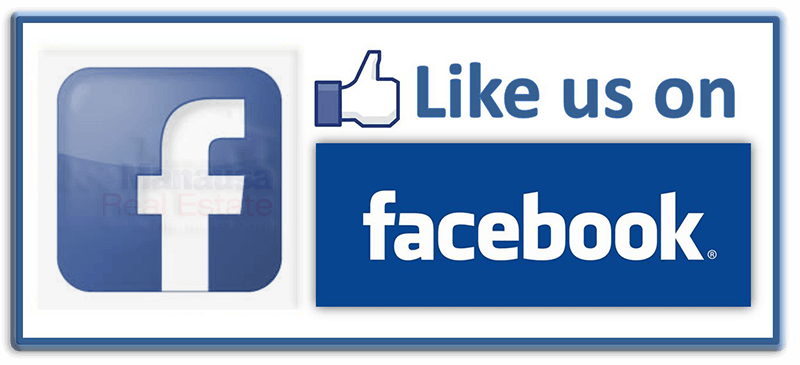 Also like us on Facebook at https://www.facebook.com/joemanausarealestate/
Your Local Expert In Tallahassee
When moving to, in, or from Tallahassee, you will fare better if you work with a local expert. We are here to help. If you have further questions on the Tallahassee real estate market, you can leave a comment below, give us a call at (850) 366-8917, or drop us a note and we'll give you the local information needed to ensure a successful, smooth transaction.
As a local born and raised in Tallahassee with a focus on customer service, I promise you'll find great success when working with Joe Manausa Real Estate, just as have our past customers. You can read thousands of their reviews reported on Google, Facebook and Zillow right here: Real Estate Agent Reviews Tallahassee.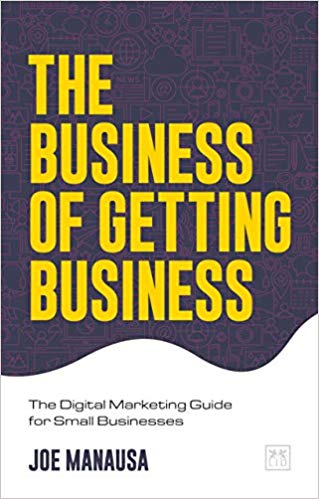 Have you heard about my new book "The Business of Getting Business?" It's a comprehensive guide for small businesses to help them make the move to digital. For those of us who want to survive and thrive in a world where large corporations are taking over, it is a must-read. It's also the perfect guide for how to sell a home in the digital age. You can find The Business Of Getting Business from each of the trusted retailers below.
Joe Wrote The Book On How To Sell A Home Today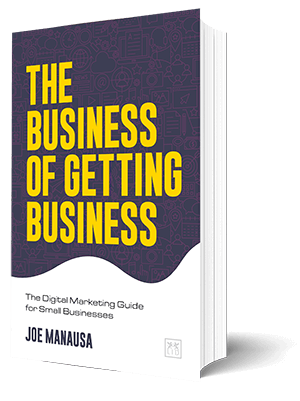 WARNING: The Internet & digital marketing systems have changed the way sellers need to market a home for sale. It's not about getting a home sold anymore, it's about getting a home sold and netting the most money from the sale.
To do this, a seller needs to hit the digital market hard in a coordinated effort that alerts ready-buyers (all at the same time) to ensure buyers understand they are competing for the right to buy the home.
While it only takes ONE buyer to sell a home, it takes MULTIPLE BUYERS for the seller to bid the property up to its highest value in today's market. You see our full explanation about how to sell a house here, or you can buy the book and really get into the nuts and bolts of selling a home in the digital age.
Get the book that explains it all, in a manner that is understanding to all, even technology neophytes. It's available on Amazon, a trusted source for consumers.